In this #SDGSandME series, we're exploring how you can help us reach the Sustainable Development Goals through the personal, professional, political and philanthropic aspects of your life – we call them the 4P's. Today, we dive into the things you can do in your professional life.
Not everyone can dedicate their lives to social impact work, but just because you're working at a fulltime job at a for-profit corporation doesn't mean you can't contribute to the Sustainable Development Goals. By mobilizing your co-workers and company to join together to make steps towards the Sustainable Development Goals by 2030, you can create real change, and maybe tap into your purpose while you're at it.
While our earlier post highlighted what you can do in your Personal Life to help achieve the SDGs, this next post in the #SDGSandME series is sharing 5 things you can do in your Professional Life to contribute to the great good:
1. Educate yourself and your co-workers
The first step to creating an engaged and socially conscious work force is to gather knowledge and educate your peers. You can bring up the SDGs casually over coffee conversations, or take more initiative and host a Global Goals educational event to introduce yourself and your colleagues to the Goals. Recently, IMPACT2030, a nonprofit focused on connecting the private sector to the SDGs through human capital investments, launched Introducing the Global Goals. This tool, developed in partnership with the Medtronic Foundation, and Aim2Flourish, is a 60-minute lesson you can use to educate yourself and your colleagues about the Global Goals. This lesson facilitates a conversation around the SDGs and allows you and your colleagues to think about the Goals in the context of your lives, no matter where you live.
As Kim Vu, the Senior Vice President of Enterprise Business and Community Engagement at Bank of America recommends:
"Share stories about the impact of engagement for yourself, your company and the community with your peers. It's infectious. Nothing inspires a team more than knowing that others around them are making a contribution and impact. Find fun and creative ways to storytell and invite others to participate and share why they volunteer their time, treasure and talents."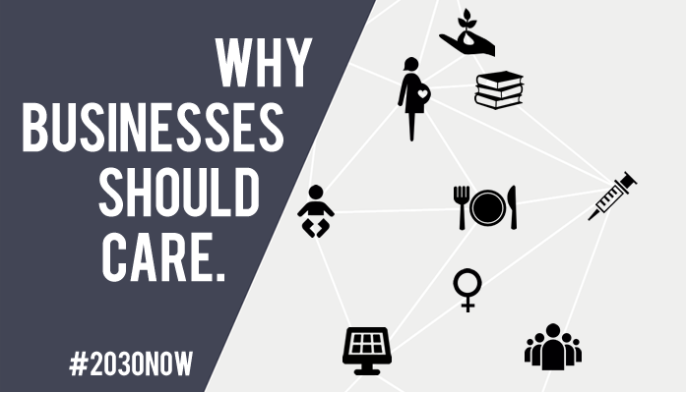 Here are some easy things you can do to get your professional peers talking about the SDGs: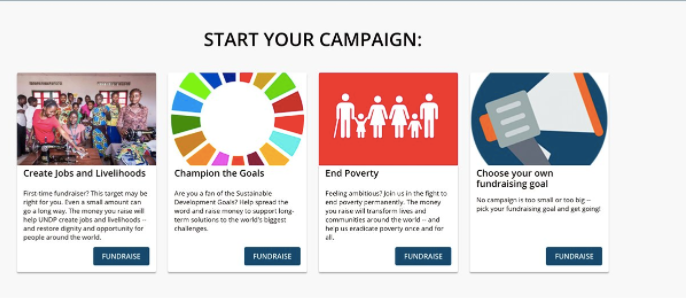 2. Start fundraising campaigns at work
Once your co-workers are informed and educated about the cause, a great way to get more involved is to start fundraising campaigns to support the goals. Host a company car wash, donate your skills, and create challenges. Tools like BrightFunds and the Global Impact SDG Fund make it easy to start without formal approval. Friendly competition between work teams to see who can raise the most money is a great way to kickstart momentum. Check out this article for more fundraising and corporate giving ideas.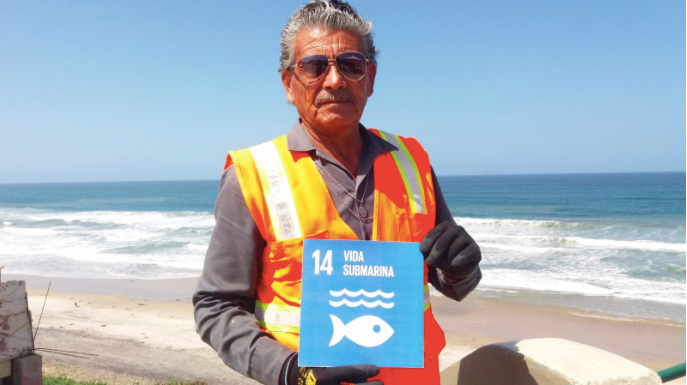 3. Promote volunteering and capacity building
As Beltina Gjeloshi, Action Team Manager at IMPACT2030, explains,
"One way to play a role in impacting the Sustainable Development Goals is by participating in your company's employee volunteer programs. For me the most important aspect of the SDGs is that they are applicable to every country and provide a common language and a common framework covering the societal and environmental challenges facing our world. At IMPACT2030 we recently launched Employees Teach the Global Goals, a companion to the Introducing the Global Goals lesson, for employees to take their SDG education and volunteer in their community and educate young people on the power of the SDGs. We developed this volunteering resource in collaboration with the World's Largest Lesson, to mobilize millions of employee volunteers to help advance the SDGs in the communities where they live and work."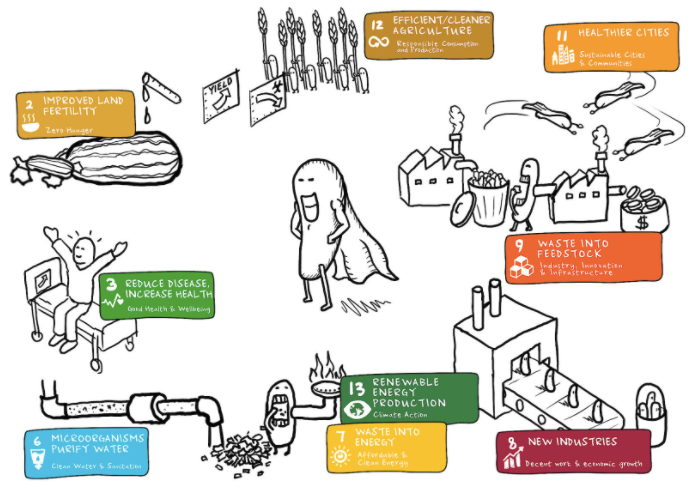 4. Do more good by doing less harm
Be cognizant when sourcing office materials. Analyze the impact of each company's supply chains to ensure you're not supporting child labor, sweatshops, or ecological destruction that only takes us further from the SDGs.
Address gender inequality in the workplace by putting pressure on company executives and managers to be transparent about wage gaps in the company in order to take steps to amend this.
Advocate for your company to engage in a program like Microsoft's carbon fee to donate money to offset the environmental effects of doing business.
But make sure to take a strategic approach to these programs. As Kim Vu explains
"Advocacy on behalf of organizations aligned with your company's philanthropic priorities is also another great way to engage civically. Many nonprofit organizations host visits to the Capital or with legislators and having voices like yours from the community, support a nonprofit's organization's work is sometimes critical to whether that organization can continue to receive government funding for their programs and mission."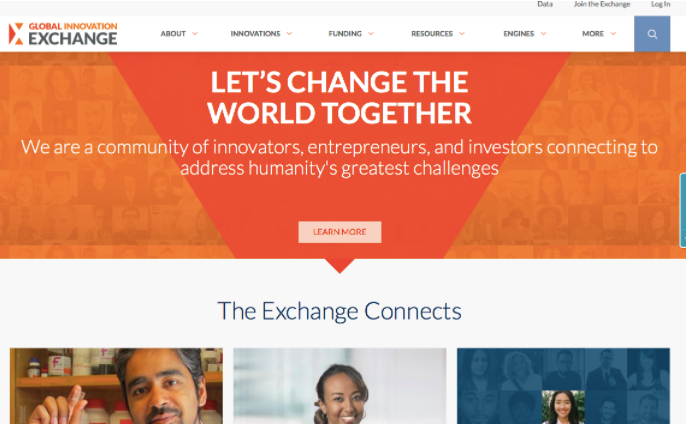 5. Use your connections to empower changemakers
Whether you know it or not, you have a network that could be invaluable to a changemaker trying to take steps towards making the SDGs a reality. One of the best ways to create change is to connect with others trying to create change. One person alone cannot change the world, but together we have a real chance. Here are things you can do from the comfort of your work desk to build meaningful connections: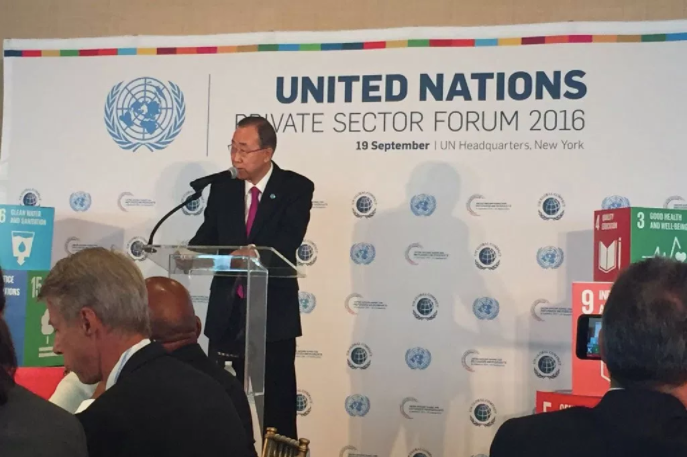 And for you personally, you'll benefit be leading these changes. By working in collaboration with your team, organization, and company, you can build your skills, grow closer as a group, and help bring the world a few steps closer to reaching the SDGs by 2030. If you're looking to change the world through your professional life, just remember:
Educate
Fundraise
Volunteer
Do less harm
Connect
Next week, the #SDGSandME series will continue as we explore the things you can do in the Philanthropic aspects of your life to contrbiute to the SDGs.
REAL LIFE. REAL NEWS. REAL VOICES.
Help us tell more of the stories that matter from voices that too often remain unheard.
This post was published on the now-closed HuffPost Contributor platform. Contributors control their own work and posted freely to our site. If you need to flag this entry as abusive,
send us an email
.