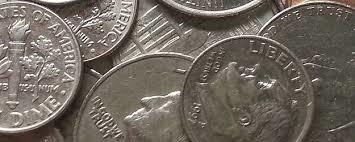 Studies shows that, on average, American households are paying close to $300 in fees annually. With that said, many people have less than $500 in savings (6 in 10 Americans), the bank fee epidemic is especially painful and detrimental to consumers' financial well-being. The big question is, how can one reduce this unbearable bank charges? The onus is on the bank customers to figure out ways to curtail unnecessary bank charges. If you are yet to know how to do this, here are five steps that will greatly assist you;
The banking sector is a highly competitive sector where there are lots of financial institutions wooing prospective customers with their attractive banking packages. The first thing you need to do is to scan through the various account types and options in the various banks. Search and understand their modus operandi as well as their charges. This process will certainly lead you to choosing the bank that can offer you the type of services you crave with affordable charges.
Even if you're an old customer, you should not stop to ask questions and monitor your bank's charges. They may have changed since you first opened your account. It therefore pays to keep an eye on your bank and current on their promotions and offers.
2. Avoid having Multiple Bank Account
Many people open different bank accounts with the same bank either because they feel a single account may not be able to meet all their financial needs or because of the interest rates that they earn on them. Banks also thrill and encourage customers to open many accounts by offering them innovative products.
This is without consequences. Multiple bank accounts attract charges. Every bank account attracts service and maintenance fees. If you have about 5 bank accounts in the same or different banks, be ready to pay their charges. To curtail such expenses, you have to manage few bank accounts.
3. Be ready to Change Banks
If you are tired of paying unbearable bank charges or tired of complaining to the customer relation officers, just be willing to change banks. Don't let indecision keep you from getting quality services at affordable rate. It may not be convenient to go through the hassles of bank registration processes, but it'll help you save some money in the long run.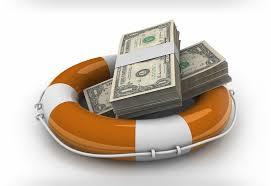 4. Choose Banks with reasonable Overdraft Fees
It is normal for banks to charge overdraft fees when you spend more money than you have in your account. Study shows that, in 2016, banks made 33 billion dollars in overdraft fees alone. Most big banks charge a whole host of fees to cash in on their customers including maintenance fees, transfer fees, international transaction fees, service fees, and minimum balance fees to name a few.
If you want to avoid these charges, try to either have enough money in your bank account or choose a bank that can reasonably charge you for overdraft. Better still, although not yet fully authorized by the bank of England, you can soon use Fiinu that has developed and trademarked the world's first Bank Independent Overdraft (BIO). This British bank-in-waiting startup enables bank users to continue with existing bank account and sign up with Fiinu to avoid unexpected overdraft charges. It automatically monitors, with the customer's consent, the daily personal current account balance. When the account balance drops to a pre-established level, Fiinu immediately (24/7) transfers through Faster Payments adding the additional funds to the customer's personal checking account to stop them falling into unauthorized overdraft levels and incurring any unnecessary charges.
5. Use Online Banking Platform
We are in a digital tech world where online activities are ever increasing and affordable. Almost all the banks offer online services and bank users who are yet to embrace online banking pay fees for withdrawing from the cashier or pay extra for paper statements. To avoid these charges, you need to have a computer/phone and internet connection.
In conclusion, a bank account is designed to promote savings culture, provide credit facilities and enable the owner to conduct some specific transactions. These awesome services are not free. Therefore, you need to wisely choose the bank that will offer you quality service with minimal cost.
This post was published on the now-closed HuffPost Contributor platform. Contributors control their own work and posted freely to our site. If you need to flag this entry as abusive,
send us an email
.