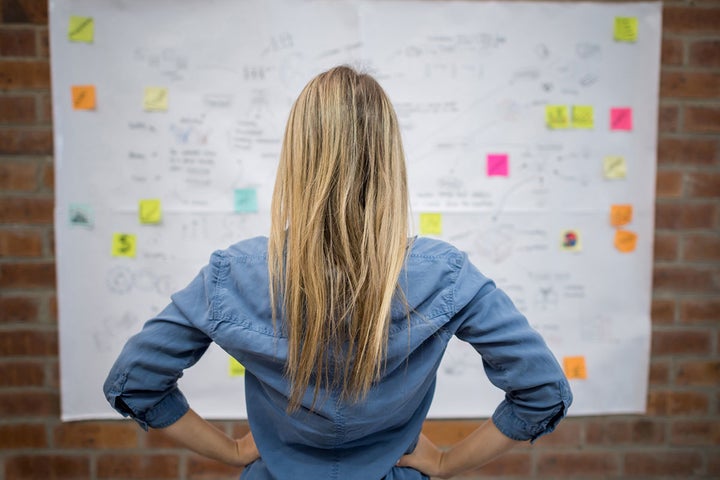 By Jane Durand, Marketing Director, Blue Fountain Media
In the digital world you really can't afford to let your brand stagnate. In order to stay relevant and keep pace with the times, you must always be evolving and improving your approach to digital marketing. Users' expectations change quickly. Where once they were happy with any website that worked on mobile (no matter how limited or basic its functionality was), now they expect mobile experiences that match desktop in function and utility. Content marketing used to mean updating a blog once or twice a month, but as the web becomes saturated with company blogs, it's necessary to do more to impress and engage users.
Here are five ways to update your marketing strategy to make sure your brand's digital marketing is set up for success in 2017.
1. Make mobile top of mind
If you haven't been investing in mobile marketing already, then 2017 needs to be the year you make the commitment to reach your customers on mobile.
You can start by developing a presence on mobile-only social channels like Instagram and Snapchat. Instagram is a bit more approachable for traditional brands, but Snapchat can also work for brands with good behind-the-scenes content, or really any content that can be adapted for quick consumption. If you're interested in innovating in 2017 you'll need to do more than churn out the same corporate posts on Facebook and LinkedIn. Even a company like General Electric, who you might not expect to thrive on mobile-only social, has a lively and engaging Instagram presence.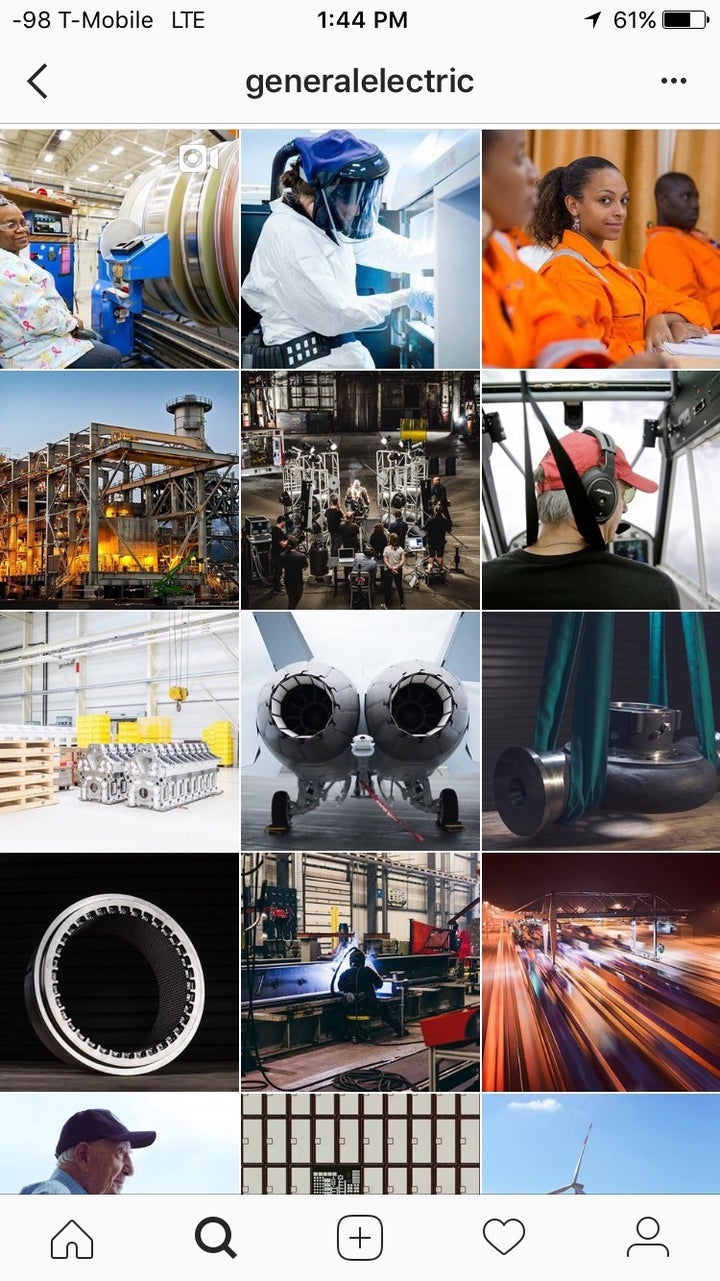 You can also develop a smarter mobile advertising strategy. Instead of simply taking your desktop campaigns and duplicating them for mobile, build mobile campaigns from the ground up. Start by establishing what all the various needs of your mobile users might be, then think about where and when you most want to connect with them (when they're close to a brick and mortar location, for example). Build your campaigns with mobile needs as your foundation.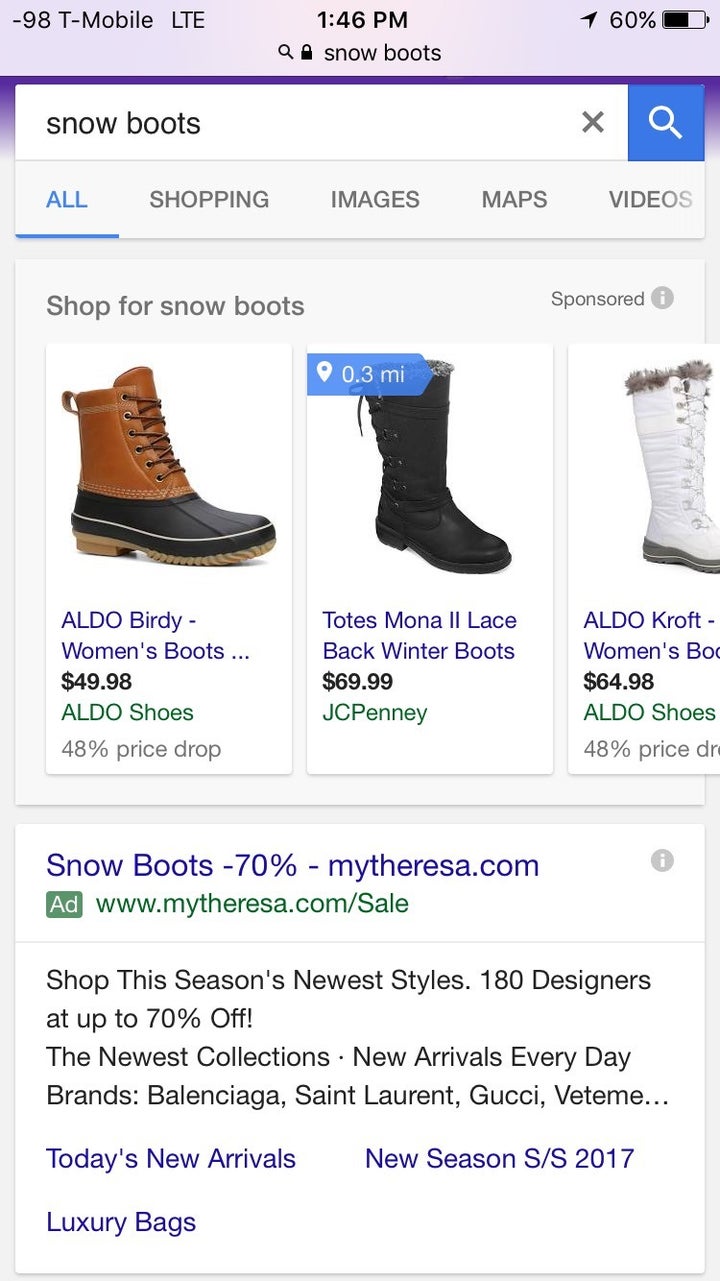 2. Create better content
You're probably already investing time and money in content marketing -- and that's great. The problem is that everyone else is too, including your competitors. If all you're doing on the content front is maintaining a company blog and promoting your articles in Facebook posts, that's no longer going to be enough to stand out in the crowd.
In 2017 your digital strategy needs to account for the creation of higher quality content. Get creative with the types of content you're producing. Can you start a podcast? What about a series of seminars that you can livestream? Produce more videos on topics related to your industry. Share customer stories that are engaging and genuinely interesting. These are the types of content that will help you differentiate yourself from your competitors and provide real value to your audience.
Tesla shares customer stories that are professionally-produced, informative, and fun to watch.
3. Get personal
The web is getting more and more personal. This might not be a good thing when it comes to news bubbles, but it's an obvious advantage for your website and marketing initiatives. Why do we love services like Netflix and Pandora? Because they offer experiences that are tailored to each user's unique tastes and preferences. So, rather than trying to create messaging and experiences that will appeal to all users, you should focus on how to create custom experiences that resonate better with specific users.
The first step is to determine how you want to personalize your website experience. A different experience for returning vs. new visitors? By gender, age, or geographic location? The options are many. It takes research and analysis to determine with your team which user demographic data points are most likely to inform actions and conversions. Those are the data points you'll want to personalize with, and they should inform marketing tactics as well.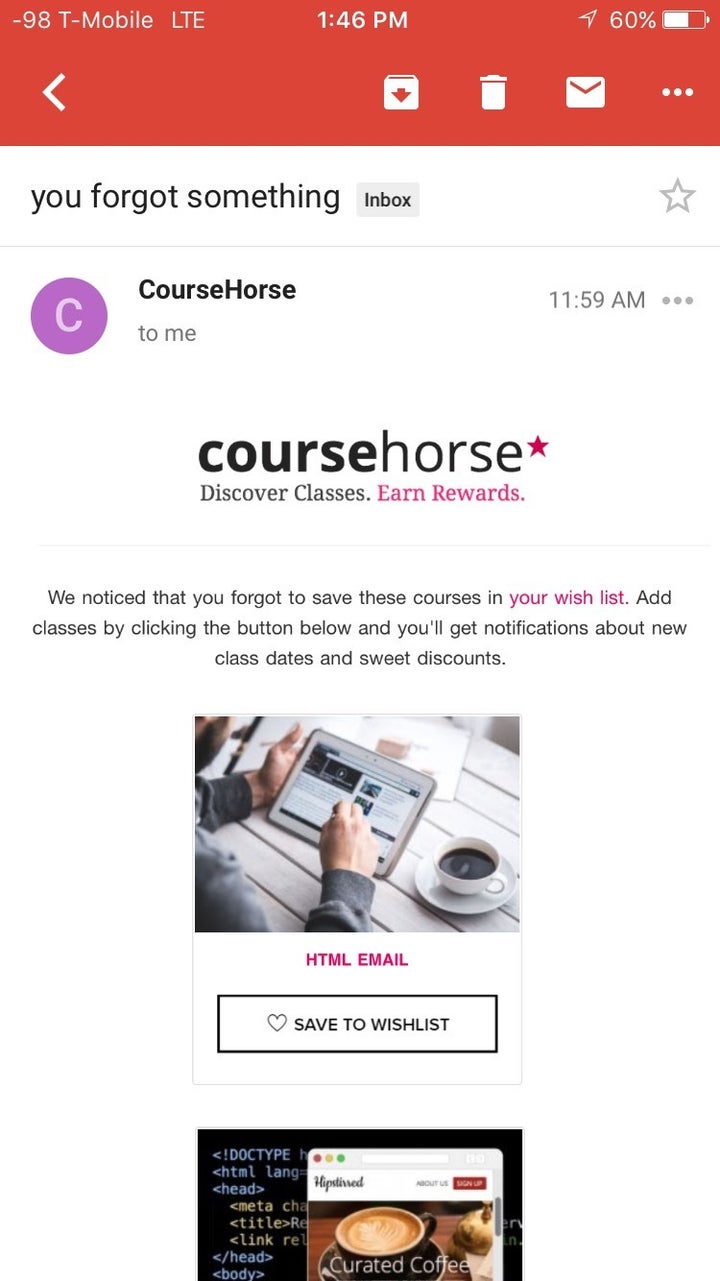 4. Be more authentic
Authenticity is a key element of the digital strategy in 2017. The amount of time we spend on digital means that, more than ever, we are constantly being inundated with marketing messages. Users feel a certain amount of fatigue and disenchantment with these messages over time. To overcome this challenge, brands need to cut through the all the noise to offer experiences and messaging that feels genuine and authentic.
With regards to your website, being more authentic means rejecting stock photography in favor of photos of real people using your products or services, or custom graphics that reflect your brand's personality and style. With regards to your marketing initiatives in general, it also means ditching bland marketing language that doesn't really say anything meaningful. In its place, write concise copy that speaks to real benefits and has a clear perspective and tone of voice. Madewell features employees in a promotion around new styles of denim.
5. Build better, not bigger
In 2017, focus on optimizing the performance of your website rather than adding another feature that only adds minimal value for users. Concentrate your efforts on optimizing what's already in place and ultimately you will be able to convert more visitors.
If your site is not yet optimized for mobile, or if you have a mobile site that is badly out of date, fixing that should be your first move. None of us can afford to ignore mobile anymore and it's crucial to invest in making sure your website performs just as well on mobile as it does on desktop. You can also focus on other chief user concerns like site speed and ease of navigation.
As a general rule, you should always be testing, iterating, and improving your website. This is the only way you will manage to stay in tune with the needs of your users and ensure that your website never falls out of date.
You probably have a lot of goals you're hoping to accomplish for your brand in 2017, but your digital strategy should be a key area of focus. Bringing your digital initiatives up to speed for the year ahead means investing more in mobile marketing and quality content, personalizing your outreach efforts, becoming more authentic, and honing in on optimizations that will move the needle for your conversion rate. When 2018 comes around, you'll look back and be glad for the improvements and changes you made this year.
Jane Durand is a thoughtful marketer and brand builder with a passion for understanding audiences' needs and over-delivering. As a Marketing Director at Blue Fountain Media she has been able to work across a variety of verticals, and the more she learns about digital marketing the more her interest grows.
About Advertising Week Europe
Now in its fifth year, Advertising Week Europe is a hybrid of inspiring thought leadership, entertainment and special events celebrating the industry and its people. For one week, from 20–24 March, the brightest leaders from the marketing, advertising, technology and entertainment industries join together in London to share their visions, passions, and best practices. From seminars and workshops led by some of the greatest minds in the industry by day, to world class entertainment in London's most iconic venues by night – Advertising Week Europe's premier roster of events is like no other.
Related
Popular in the Community