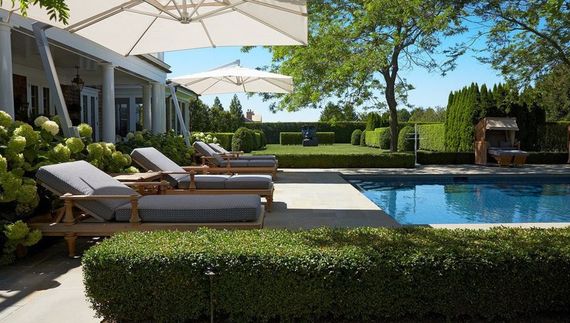 By: Mady Dahlstrom, Content Editor for Porch.com
Porches and patios are the perfect spot to enjoy the sun on a hot summer day, but sometimes the heat can be too much. There are many ways to stay out of the sun when hanging out in your backyard, from quick fixes like umbrellas, to more permanent structures like a pergola or pavilion.
See how you can keep cool this summer with these five different ways to shade your backyard this summer, brought to you by Porch.com.
The easiest way to create shade in your backyard is to add patio umbrellas. If you're looking to cover your outdoor table, seating area, or pool lounge chairs, patio umbrellas will do just the trick. Decorative patio umbrellas come in many different shapes, sizes, and materials, so make sure you choose the right one for your backyard to stay shaded all summer long.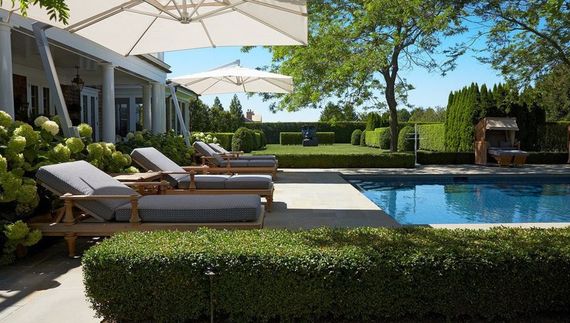 Draw the shades in your outdoor entertaining area by adding curtains to your patio or deck structures. If you're tight on budget and looking for a quick way to gain some sun protection, you can DIY these outdoor curtains with a couple canvas tarps and grommet kits.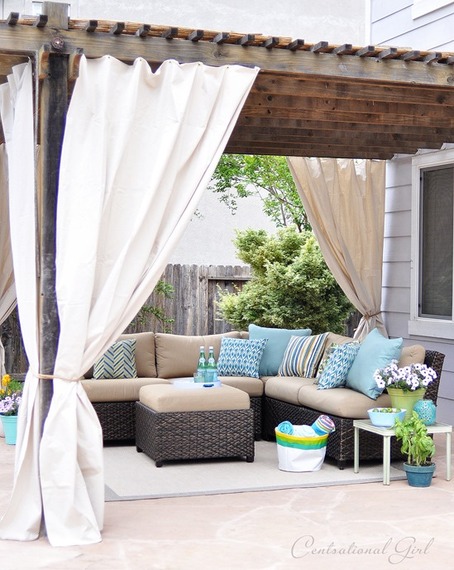 A pergola defines space, creates privacy, and most importantly provides shade. A pergola is a freestanding garden feature that forms a shaded walkway or sitting area with four posts or pillars that support a roof-like structure on top. You can hire a professional to construct a pergola for you, or DIY your own if you're willing to tackle a more complex project.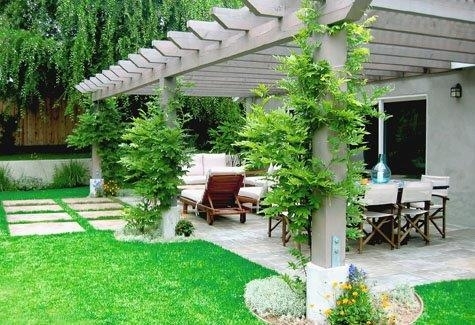 Another simple way to shade your outdoor living area is with a shade sail. Similar to a ship's sail, a shade sail acts as a partial canopy to cover your favorite reading chair or even your pool. If you don't want to permanently install a shade sail to your outdoor space, you can DIY your own at a fraction of the cost by choosing a fabric and hanging it above your desired place.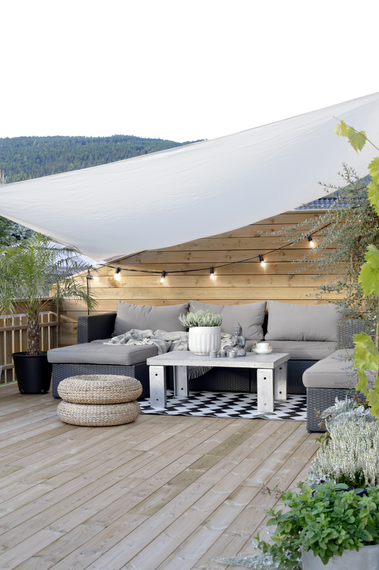 Image Credit: Nina Holst via Stylizimo

5. Pavilion
The best way to create a permanently shaded area in your backyard is to build a pavilion. This large freestanding structure typically lives a short distance from the main residence and is used as a more luxurious outdoor living area. You can add a kitchen, fireplace, or entertainment center to your backyard pavilion, while being protected from the hot sun.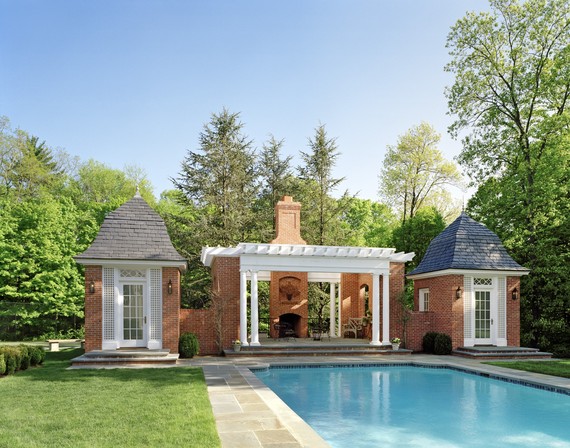 How will you be keeping cool this summer? Let us know how you would shade your backyard in the comments below!
Related