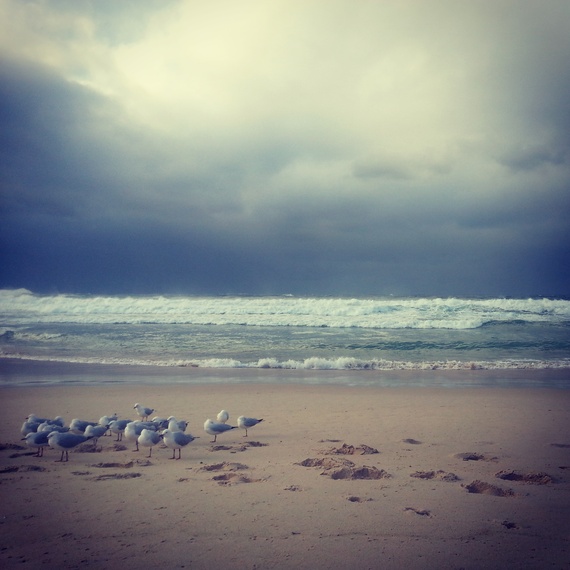 Storms and crisis situations are always different for each of us and come in different shapes and sizes. It could be one hectic day or could last for weeks of intense and soul-crushing vibes. You may even have to find a new normal for a little while. From health issues to family crisis, financial struggles to any other life events, which happen to all of us at some point.
Being gentle and kind to yourself is essential. It may be hard to squeeze in some time in the midst of chaos or you might feel guilty about it, but you'll need it to keep going in the long-run, if needed. Think a good night sleep, a relaxing bath, booking a massage, a quiet evening of doing absolutely nothing, coffee with a friend or a walk in nature. It doesn't have to be big or take long. It's more about incorporating small windows of time for yourself where you can switch off, breathe and recharge your energy. From 5 minutes to a whole day.
In order to keep your wellbeing and give to others, you need to nourish your body but also your mind and soul. From healthy meals to 15-minute naps, walks in the park or simply taking 10 deep breaths. It's usually hard to keep up with your vibrant routine, so finding ways to keep a mini version of it can be an alternative. Journalling and writing down your thoughts, emotions and everything in between is a good way to process whatever is happening to you and release the million thoughts in your mind. If you have the opportunity, take a day off. A loving hug, a hot shower or feeling the sunshine on your face- it's the simple things that warm your heart in these moments.
Go to your tribe - the ones who will be there for you, who will listen and create space for you to express your feelings. Seek support and ask for help. Go to your acupuncturist, kinesiologist, coach or any therapy you're into, to talk to someone and find some balance in your body and mind.
It might be going to a yoga class, having a little dancing session in your kitchen or anything that will bring you a breath of fresh air from what is happening at the moment. Movement and connection to your body will create space and flow in your energy and release some of the stress and tension stored in. Shaking up your body is also a really good way to let go of fear and anxiety. Put your favorite music on, close your eyes and let your body move, dance and shake. Shaking up helps to get rid of headaches, heavy energy and can do wonders.
Accepting your emotions and putting names on feelings that show up at the moment. Staying present through breathing techniques and meditation. Resistance will only bring more anxiety and stress to the situation. Remember, the storm will pass. Finding some gratitude in the midst of a chaotic time, even the tiniest thing, will light your heart. It's not about forcing positive vibes as it doesn't work and just puts a bandaid on the wound but more about accepting where you are right now and allowing the emotions that come along the way.
Marisa Ribordy is a Yoga Teacher and Health & Wellness Coach. She is passionate about guiding women to explore their wild dreams, to connect with their bodies and create a life with purpose while embracing a vibrant lifestyle. You can find her on www.wildhappyheart.com and Facebook.