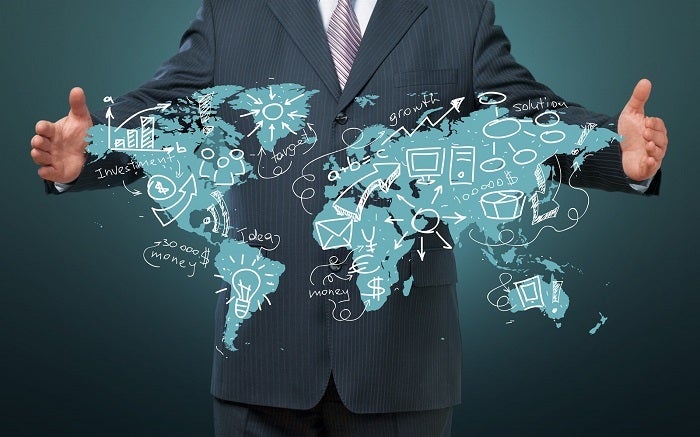 It's the second quarter of the year, and hopefully, you were able to achieve your first quarter goals. For a business person, goals are basically summarized into two outcomes – a wider customer base and more sales. No matter whether it's a product or service being sold, every industry desires to enlarge its reach and generate more revenue.
So, how can you expand your business reach this year?
1. Identify Your Audience – Current and Potential
Most business owners think that, to increase sales, they must only make new customers. However, that is not true. Sales can be increased from your current customer base.
The truth is that most customers are extremely loyal and would rather carry on with the familiar and trusted, than try a new supplier. That means that it is way easier to get your existing clients to try your products, than a new client.
Therefore, to increase your reach this year, you need to know your already existing customers. What product(s) or service(s) do they constantly purchase from you? Why are they your clients? (This is where customer feedback comes in). More importantly, how can you make them purchase more?
Now that you already know your existing clients, the next step would be to identify your target audience. Just like your present customers, you would need to decide who your target audience is.
Are you aiming for an audience based on your existing clients' needs and characteristics, or you are aiming for an entirely new type of client? What does your target market really want? - Not what you think they want. (This is where market research comes in.) How can your product or service solve their problem?
If they already have brands they are loyal to, how can you convince them you can give better value for their money? More importantly, where are they for easy reach? You would need to be very strategic about this.
2. Develop a Product Based On Your Clients Needs – and market it.
Now you have known your current and target audience, you would need to develop your product or service to suit their needs. You can either create new products, or structure your existing products to suit their needs.
Run product tests and asking your customers directly their thoughts about it, while gauging their willingness to pay for it. Don't ask friends or family, except they make up your intended audience - and can be brutally honest.
Get existing customers to try new products, and buy more, by giving out 'Product Bundles' or 'Product Packages' at unique prices. Give loyalty rewards of the products, or discounts on group or bulk purchases; market services or products that are related to these new products. Whatever you do, let them make a purchase.
For new clients, apart from advertising and word-of-mouth testimonies from satisfied clients, you can use the testing or free sample bait. Just make sure you are adding value at competitive prices.
3. Exploit Information Technology And Social Media.
For this generation, the internet would be reckoned the most powerful marketing tool. A great website with rich, up-to-date and valuable content, brands your business in an extremely positive light from the client's perspective.
Knowledgeable and strategic SEO use is a highly potent instrument for traffic generation with zero client acquisition cost. Blogging, including guest blogging, sets you up as an expert in your field, thereby building more customer trust.
Your social media platforms should be full of sociable and shareable content. Use the popularity of specific social media sites like Facebook or LinkedIn to network and make new customers through regular clients, buddies or ex-coworkers.
Apart from networking, ensure you also use these platforms for advertising. Maximize your digital PR to the fullest and utilize all platforms available - don't just stick with the popular.
4. Use Niche Focused Listings For A Wider Reach.
While social media can make you have a wide generic audience, niche marketing is wonderful for highly focused, specific and targeted audiences. This always leads to higher conversion rates. A way to easily get these audiences is through the use of listings.
Once you determine your targeted niche using chosen parameters - which might be location, age, interest, first-timers, domestic or global based etc - it is much easier to search for them and reach them using selected listings.
These listings contain links that connect you directly with your specified audience.
If you run a dentist outfit, you should be on Mexico Dental. If you're run a law firm, you should be on Legal500.
Whatever you do, strive to make sure it's relevant to your audience and that you're listing your business on a niche-focus.
It is easy to be so dependent on the net and social media for marketing and advertising, that you ignore other forms of advertising – forgetting that before the advent of information technology, empires were being built using these often ignored methods.
Local media and print advertising (TV, radio, newspapers, magazines etc.) are extremely wide-reaching. Also, if your niche audience include or are targeted towards older people, this would be the preferred method.
Get past the initial hesitancy or awkwardness, and learn to cold-call using a targeted list of customer leads. Depending on your product or service, hand out flyers. Go guerilla and unconventional with your marketing. For a personalized touch, use snail mail for highly selected clients.
Leave your comfort zone and network, network, network! Go for social and business functions; attend conferences, shows and events. Make new clients face-to-face while checking out your competition at the same time … and while networking, don't forget to always carry along and hand out your absolutely-necessary business cards.
Applying these tips will definitely ring a huge ROI and expand your business before the year ends.
Related
Popular in the Community