I'm a huge advocate of "Me Time" and will be as long as women keep bearing children. Far from being selfish, "Me Time" is actually healthy, for the giver as well as the receiver. But sometimes, when I finally get the chance to have three minutes alone, I can't think of the best way to spend those precious moments.
Over the years, I've tried to refine my "Me Time" to make it relaxing as well as fulfilling (which is immensely easier said than done). Through trial and error, I've come up with a list of ways to help me throughout the day when I do get those sporadic minutes together but can't decide specifically how to spend them. (Does this sound familiar?)
This list has helped me direct my "Me Time" focus. If you incorporate any of the following recommendations into your life, you will be getting time for yourself as well as doing something rewarding for your soul. The next time you happen to snag a moment alone, consider trying one of these five suggestions: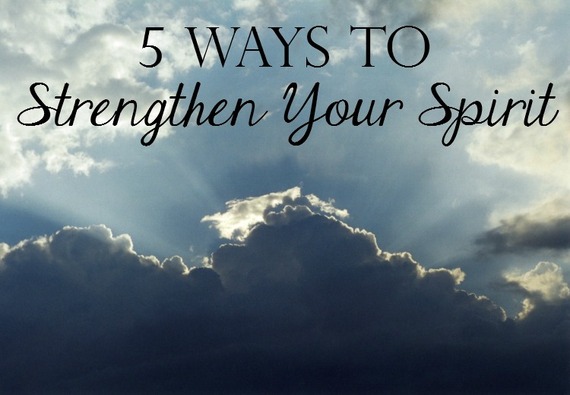 1. Do one thing for yourself. This can be anything from a bubble bath to journal writing to a pedicure. Just do one thing that is only for you and no one else. Everyone needs this and there is nothing wrong with pampering yourself when it's necessary.
2. Do one thing for someone else. Reach out to a friend who might be struggling or let someone know you are thinking about them. It's super easy to do with social media these days. Or, if you're really feeling saucy, make someone in your neighborhood a meal! The point is to step outside yourself, and your problems, for a few minutes.
3. Do one thing you don't want to do that needs doing. We all have chores we have to do. Even though this wouldn't technically be considered "Me Time," it would make you feel so much better to have that one thing done that you don't want to do. You can even just switch the laundry then sit and read a book while it runs. Trust me. There's a sense of accomplishment that should not be overlooked when you knock things off your list.

4. Do a physical exercise. No one really likes to but everybody needs to. If it's your day off from the gym, find some stairs to climb or scrub the toilets vigorously. Every little calorie burned brings you closer to that chocolate at the end of the day (at least that's the ordinance in my home). Plus, you'll feel better. To quote Elle Woods, "Exercise gives you endorphins. Endorphins make you happy. Happy people just don't shoot their husbands."
5. Do a mental exercise. For me, this counts as helping my daughter with her math homework. That challenges me plenty. If you need more, there is no shortage of facilities that will take your money in exchange for knowledge. Stretch your brain somehow. Learning something new will help improve your self-esteem.
The simplicity of this list is my favorite thing about it. Every option listed helps promote spiritual strength and good self-esteem. My ultimate goal is to accomplish each item on this list every day, but that's for a different kind of me in a different season of life. Until then, a few each day will do just fine.
What would you add to this list?