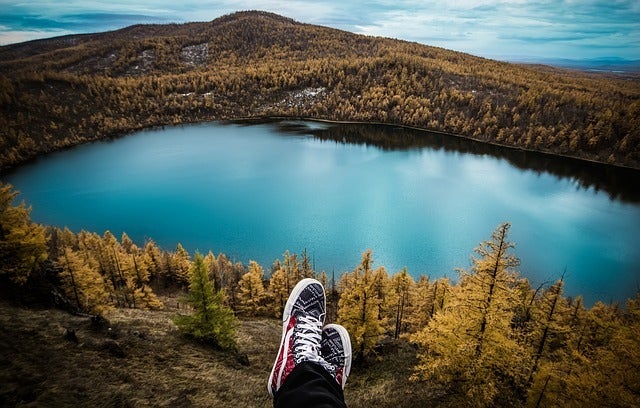 If you're looking for a piece on travel hacking, this isn't it. I've compiled a post before on great beginner travel hacking resources and that should be right up your alley. There are bloggers killing the game in terms of "hacking" credit card rewards for free travel and, admittedly, I am not one of them. (I'm dipping the toe in there. I just signed up for my first "miles" credit card.)
Still, I'm an avid traveler. And while the bug bit me especially hard when I made my first Europe trip to Italy last fall, I've always been on-the-go within the continental U.S. and able to do it on a budget.
Travel becomes most economical when planned in advance, and as it turns out, the holidays are a perfect time to snag deep discounts on hotels and flights for your 2018 travel needs.
Pay Attention to Flight Deals
To save money, I only buy flights when there is a sale. I use the service Unroll.Me to filter other "promotional" emails out of my Inbox, but the ones for flights always land in the inbox so I'm aware of what's going on.
Even as I get older, whenever I travel with friends we always cram into rooms like we're college Freshman on Spring Break. Sure, we could afford to get our own rooms, but we all know that money could be much better spent on more travel or activities we can do together.
I must've picked this tip up from my Dad, because most of the trips in my childhood coincided with his optometry conference schedule. I'm not knocking it, because I got to go to some great destinations as a kid.
Additionally, by making vacations out of other business-related travel I'm able to a) write off some of the expenses on my taxes and b) optimize some part of the trips as sometimes (particularly when it's influencer related) the airfare or hotel are covered.
Probably not ideal for folks with kids, but as a child-free millennial I make it work.
Adopt the Commandment: Never Pay full Price for a Hotel
It seems like hotels get more expensive each year. I know I mentioned in the opening paragraph that planning in advance is a great way to save, but there are tons of last-minute hotel deals available on popular apps if you're willing to take a chance and wait until the day of or day before.
Cyber week isn't just for retailers either, as more and more travel brands are able to get in on the fun. I especially love using known sales periods to get hotel rooms (especially at luxury brands) within my price range. It's all about living that #luxelife for less. For example, this week the Viceroy Hotels group is offering Cyber Week offers thru Monday 12/4!
They're also offering International Deals including
Mexico : Viceroy Riviera Maya - 40% off, plus complimentary breakfast and $100 resort credit per stay
Note: Stays available from November 20th 2017 – December 21st 2018. Date range may vary per property.
Align with One Travel Brand
You don't have to be a "travel hacker" to optimize your travel spend, either. Instead of always searching for the cheapest option, you could search for the best option within 1-2 of your preferred flight and hotel brands.
Personally, I try to consolidate with two airlines: Delta & Southwest. I do this for a number of reasons - because they're cheap, the rewards program is good and consistent, and I like the company in general and their business model. Because I travel so much in the U.S., I'm able to get a flight, maybe two for "free" each year based on these rewards. This way your spend stacks up into rewards faster, netting you free flights or stays and lowering your overall travel costs each year.
Popular in the Community