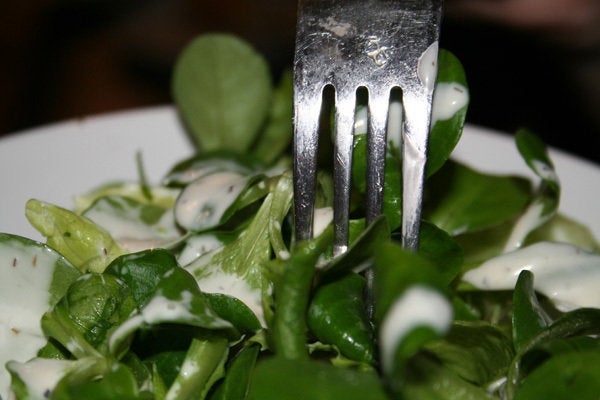 Urban homesteading is on the rise and rightly so. With soaring food and fuel prices and the constant growing interest in eating local food -- there are few excuses not to look into easy ways to eat smarter. So why not grow a windowsill full of salmonella-free peppers or a get a few hens to peck around the driveway? I know we don't all live on a couple of acres in the country, but anyone with a few buckets of dirt and a light socket can grow their own food, and anyone with a rooftop access can have a hive of bees. Here are a few ways you can bring the organic farm into your own home or apartment (overalls are optional, but I bet you'd look smashing.)
Plant Something You Can Eat
Anyone can plant a few vegetables in their backyard as your source of local food. If you don't have a backyard how about planting some container veggies inside or on the fire escape? If your new to gardening, or certain your thumb is black, there are still some surefire ways to reap what you sow. Get to the library or local nursery and do some research. Find out what varieties and types of vegetables thrive in your town. A small raised bed with a healthy mix of garden soil and compost could turn that barren place where the grill used to sit into all the salad greens you could eat in a summer. If you don't have a single inch of dirt or patio space in your 7th story apartment, don't give up. Garden centers can outfit you with strawberries, cherry tomatoes, and herbs in hanging baskets. Hang some up in your windows and grab a few container versions of your favorite veggies like Patio Tomatoes. Swap out that kitchen light bulb with a grow light from the hardware store and you've got yourself a local source of food ten feet from the kitchen sink.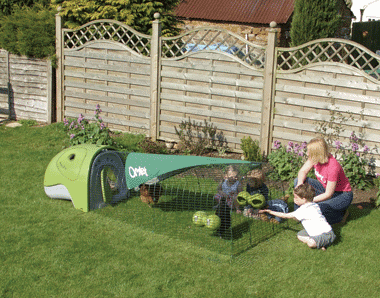 Get Some Hens
Yes, I'm serious. Most cities allow laying hens in urban backyards (but do not allow roosters, for obvious reasons). New York, Portland, Memphis, and Seattle all allow chickens under streetlamps, just to name a few. They're gaining popularity because people are starting to realize hens are easier to keep than a housecat, quieter than dogs, and you can make a quiche out of what comes out of their butts. I don't care how much you love your dog; you just don't get that kind of service from Rover. You can order 18-week old started pullets delivered right to your local post office. These young birds will start laying fresh organic cage-free eggs for you in about two weeks. Since city chickens are on the rise there are all sorts of companies and websites dedicated to the urban flock. Check out Backyard Chickens, My Pet Chicken, and the Omlet company to name a few.
Install a Hive of Bees
Just like cherry tomatoes and chickens -- honey bees will do just fine in suburbia or downtown rooftops. Beekeeping is easy, cheap, and a bonafide public service. With all these scary reports in the news about Colony Collapse Disorder and disappearing bees, you can be a huge help by putting up a backyard hive. If you feel it's just too big of a task to take up on your own, get a mentor through your local city beekeeping club (yes, you have one, Google it.) The average beginner startup cost is under 200 bucks and besides helping the world pollinate itself -you get some honey for that morning cup of Darjeeling. Nice.
Compost Your Kitchen Scraps
Don't throw away food! Compost those rinds and eggshells in an inexpensive kitchen compost bucket that can then be transferred to a compost bin on the porch or in the closet. If you want to get fancy, look into Vermicomposting. Which means you employ a small army of earthworms to help breakdown your coffee grinds and stale bread while you're at your day job. With the help of some worms and time, you can have amazing black soil for your plants in a few seasons while seeing your own food go full circle.
Bake a Loaf of Bread
Nothing beats a country loaf right out of the oven. Nothing. And when you turn your kitchen into a bakery, the quality and satisfaction of your own organic breads will make your mouth water and store-bought bread taste like pet dander. Plus, it's nice to bring a loaf of garlic bread you made yourself to that next dinner party instead of the conventional bottle of wine. Baking your own bread isn't scary chemistry -- it's simple baking 101. Grab a recipe online and give it a go. When you can slice some of your own bread and make French toast from your own eggs, you've reached a green apex few urbanites can attest too. Enjoy, enjoy.
Popular in the Community