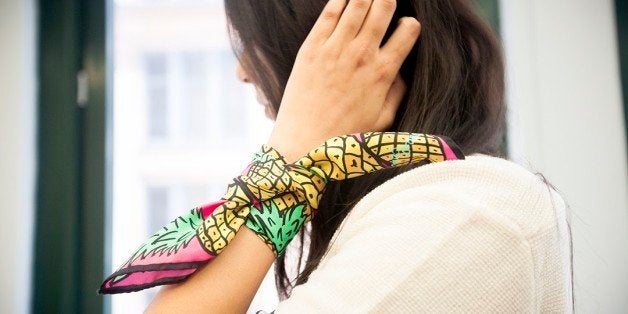 The silk scarf is one of those style staples that people revere, but rarely rock. Maybe it's because the classic accessory has a prim-and-proper reputation and seems to only be worn by ladies of a certain age. Or maybe folks just don't know how to incorporate scarves into their personal style. Whatever the case, we're sick of seeing these fashion legends collect dust.
Recently we embarked on a search for silk scarf style inspiration. Surprisingly, several of them were spotted on our favorite street-style stars and celebrities. There's even a blogger that fancies herself a "scarf tying expert," and has documented this accomplishment with over 130 picture tutorials. And when it comes to scarf design, there are eye-catching collections out there just begging to be worn. Needless to say, the scarf fan base is strong and growing.
We here at The Huffington Post whipped up some GIFs to demonstrate a few classic-with-a-twist ways you can rock a scarf this season and beyond. Check them out and let us know which style you love!
1. We've learned so much from French women when it comes to style -- rocking a scarf choker is definitely one of them.


(Modeled by Michelle Persad, Fashion Editor, in a Zara scarf)
2. Here are three ways to wear a scarf in one GIF! First layer it under a wide-brim hat for an edgy, rock-n-roll vibe. Take off the hat for a more boho look. And finally, wrap the scarf around the top of the hat if you want to get extra funky.


(Modeled by Jamie Feldman, Associate Style Editor, in an Echo Design scarf)
3. Simply wearing a scarf loosely around your neck is an obvious move, but when you want to get a little playful, tie it in your hair and let the ends fly free.


(Modeled by Chanel Parks, Associate Style Editor, in an Emilio Pucci scarf)
4. Don't forget that a scarf makes a great belt. And when it isn't holding up your pants, pin it your blazer for some extra pizazz.


(Modeled by Julee Wilson, Senior Fashion Editor, in an Echo Design scarf)
5. Bye-bye bracelets! Give your bling a rest and wrap a small, colorful square scarf around your wrist. Just be prepared for lots of compliments.


(Modeled by Michelle Persad, Fashion Editor, in an Anna Coroneo scarf)
GIFs created by Tiara Chiaramonte
Related
Before You Go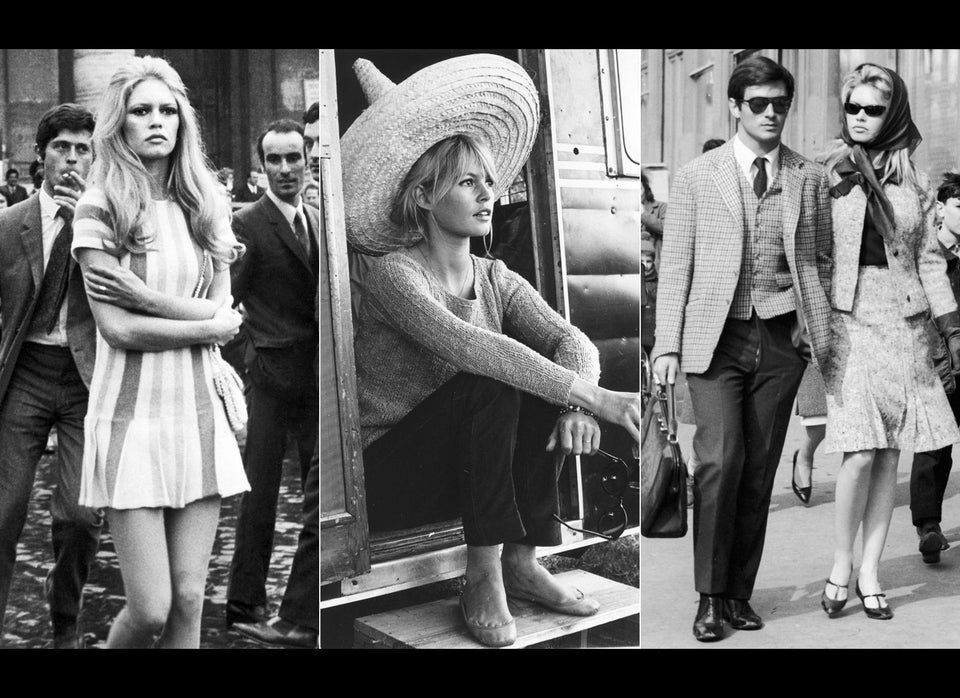 French Style Icons