Photographed by: William Harper @Williamh215 WilliamDHarper.com, Styled by: James R. Sanders @JamesRSanders StyledbyJames.co, Makeup by: Kinshasa K @makeupkweenk, Model: Kenny Gamble @ken25, Fashion Assistant: Keyonna Butler @stellarkey1
All power to the people, right? Something as practical and relatable as denim can be used to make a powerful statement – especially with indie collections from designers who are getting younger and younger each season. Denim is always going to be in style but designers are finding new and interesting ways to show who they are through cut, color, and a junk drawer. And somehow, it works.
Here are five ways to wear statement denim this spring:
1. Holes, Patches, and Metal – This jacket has on it everything that you would find in a junk drawer perfectly arranged in a way that looks effortless and cool. Holes are the thing, and can be worn with confidence by one who isn't scared to show others what's under the surface.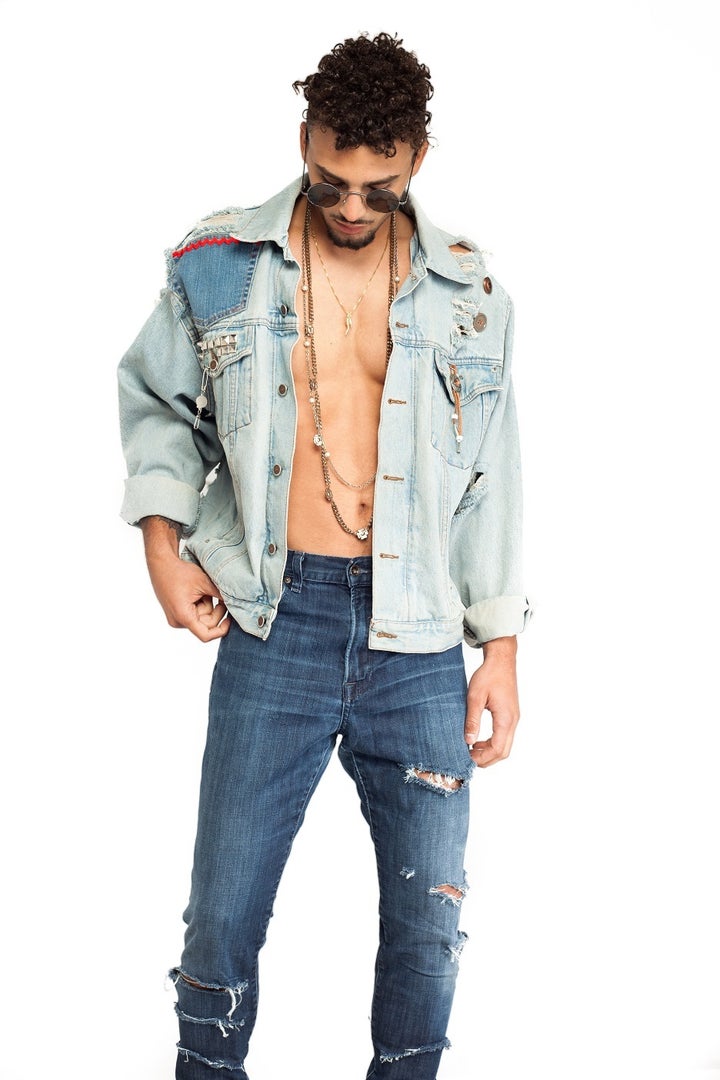 Jacket by Stellar Design @stellardesignshop1
2. All Black Everything – Some things should be served black, straight up, and with no filler. If you don't believe me, google Malcolm X's thoughts on coffee. Black is at its most powerful when it stands alone even if it's in the form of a graphic on a tee, or on slim wax denim that stretches and provides flexibility.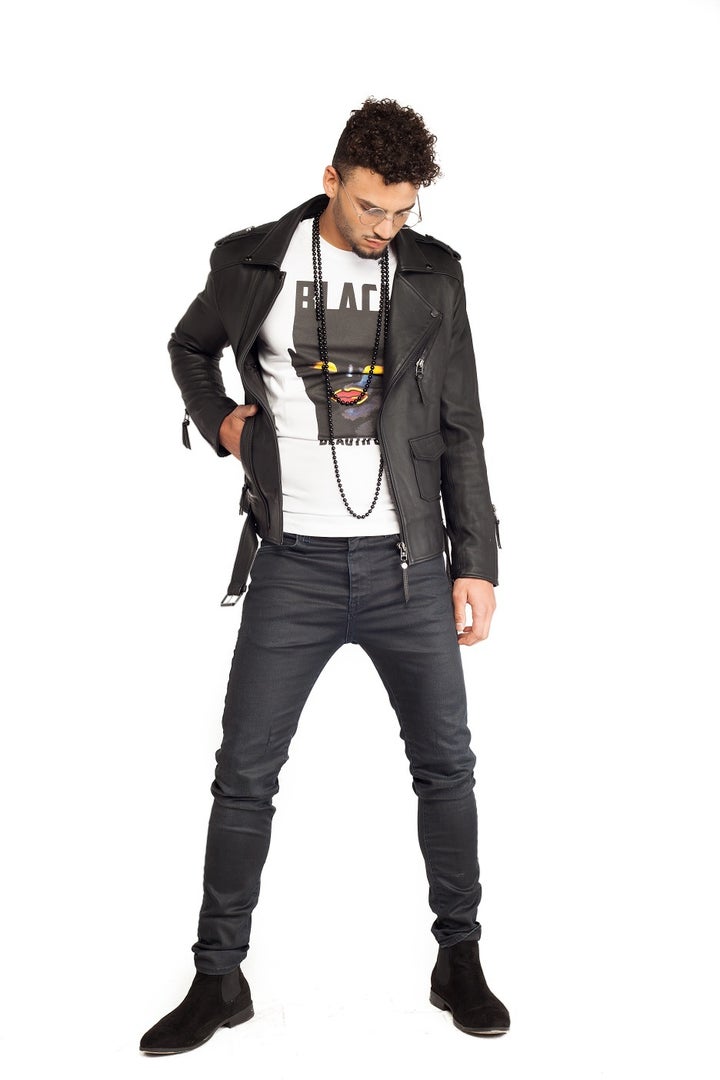 3. Abstract Art – Capture the uncertainty and angst of this generation with abstract art over classic denim. Something as simple as the denim vest can be transformed with art that speaks to the optimistically careful millennial ready to take on the world.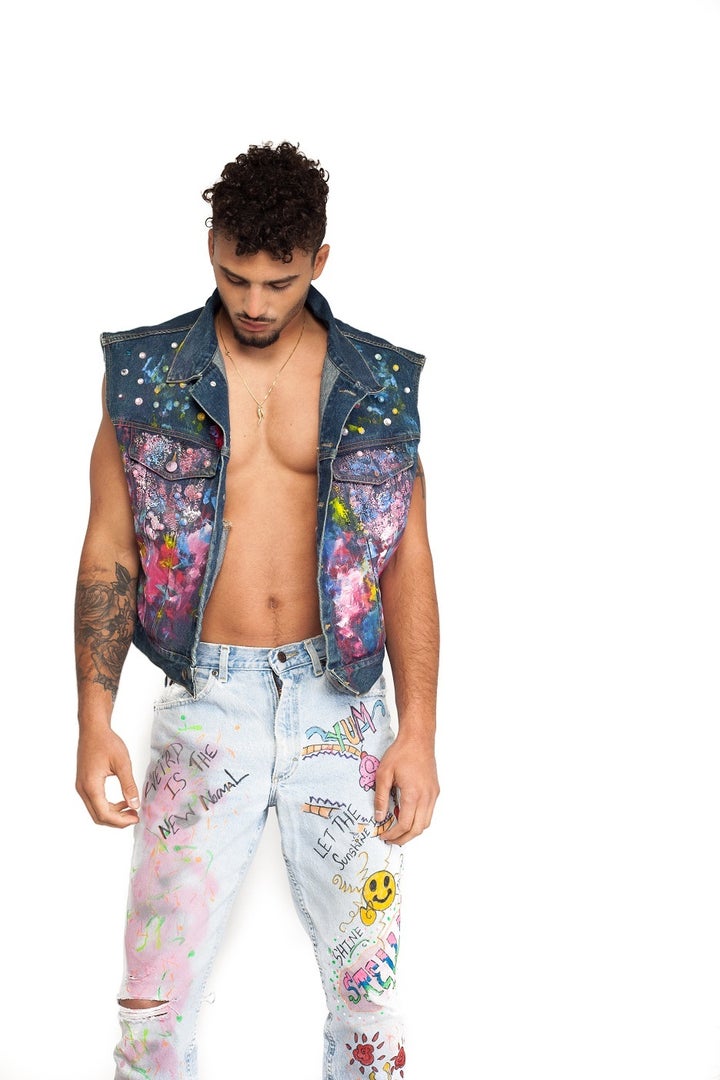 Denim Jeans and Vest by Stellar Design @stellardesignshop1
4. Faded Paint – Brighter colors create change in atmosphere and can sometimes provide a fresh perspective. But as these jeans show that art can still compliment the movement without taking away from the meaning.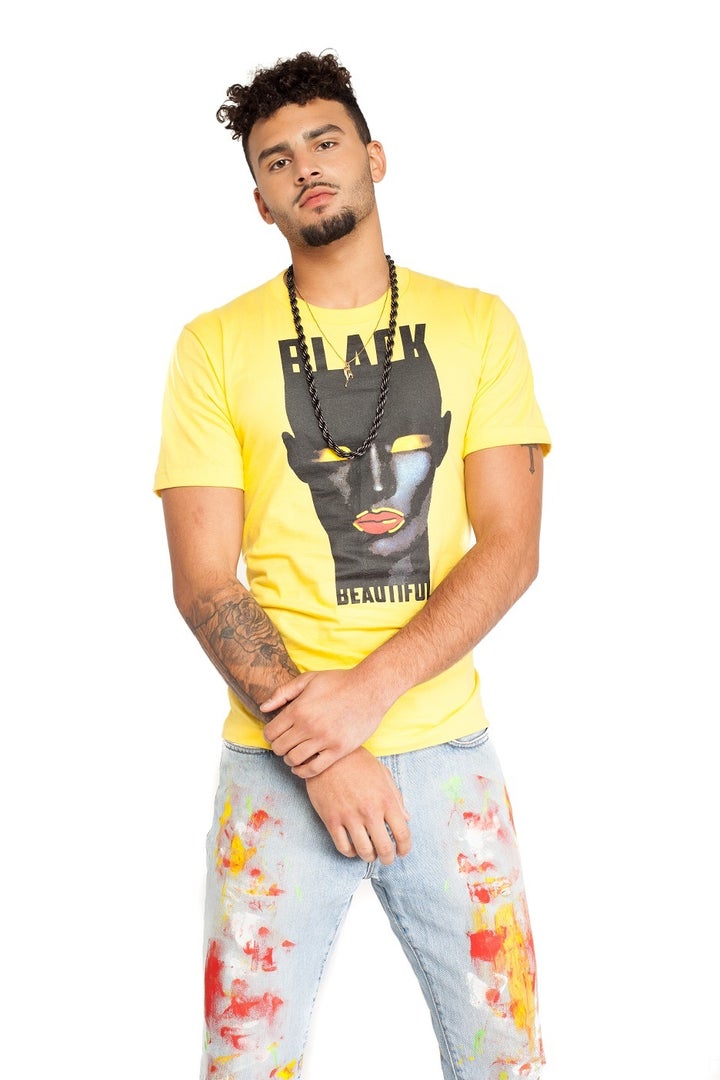 Painted Jeans by Stellar Design @stellardesignshop1
5. Mixed Denim for a Mixed Society – There was a time when denim had to match, but the juxtaposition that comes with mixing shades, makes the look more interesting and effortless.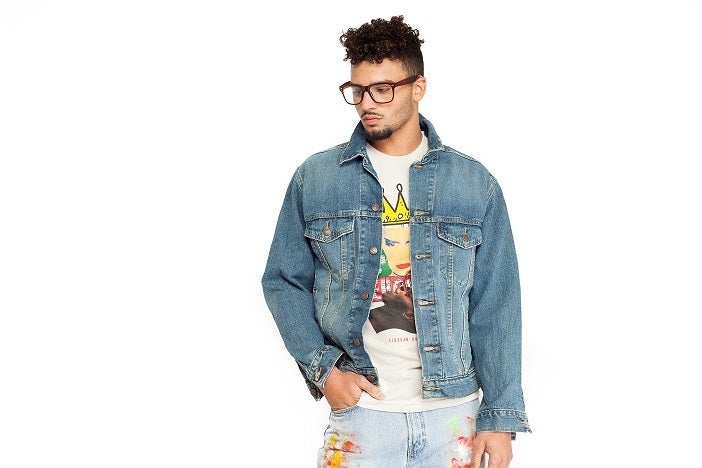 Denim Jacket Vintage Levis
Painted Jeans by Stellar Design @stellardesignshop1
Popular in the Community