Written in conjunction with the Global Fund For Women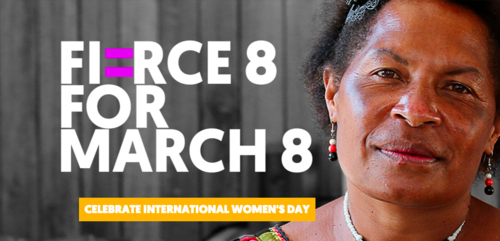 In 2015 there was increased attention and leadership action to advocate for women and girls around the world. In particular we saw exciting new levels of attention on women's human rights.
2016 could be an important year for women and girls, but only if we continue to work together to advocate for women and girls worldwide.
Below are five ways we can work together.
Data was collected--McKinsey & Company revealed that global GDP could increase by up to $12 trillion in 2025 through advancing gender equality, and the No Ceilings project from the Clinton and Gates Foundations released data including that the workforce gender gap hasn't changed in 20 years. This attention, in part, brought leaders in Silicon Valley to use their power and voice to promote gender equity for women in the United States. Mark Benioff of Salesforce spent an additional $3 million dollars after analyzing the gender pay gap in his company, and Mark Zuckerberg gave a signal to men by taking a paternity leave and offering 4 months paternity leave for all employees at Facebook.
This movement by the media and our leaders inspired us to think about how we can use this momentum to change the lives of women and girls in 2016. Global Fund for Women fundraises to support women-led grassroots organizations around the world and has seen that the key to social change is to invest in women on the ground who are solving the gender equity issues in their communities. In 2016 there are many ways we can support these women and girls. Here are a few highlights to consider.
1.Keeping women and girls safe
Despite some progress, gender-based violence remains one of the most entrenched problems facing women and girls in all countries, of all backgrounds. More than one in three women worldwide have experienced physical violence, and one in 10 girls under the age of 18 has been raped.
We need to buck these statistics. Women and girls know how to address the complex issue from its roots in their own communities and unique cultural contexts. We also know that conflict and post-conflict regions, as well as those with growing numbers of refugees, are ripe for increased sexual violence, and that extremist groups like ISIS are using rape and sexual slavery as one of their horrific tactics. Violence against women has become a normalized part of life in refugee camps in Lebanon, among other places, with street harassment and rape becoming more common, as well as forced and child marriage. Despite these threats, women's groups in the refugee camps are leading workshops and trainings to educate women and girls about their human rights, encouraging them to share their stories, and empowering them to speak up to demand their rights.
When it comes to ending violence against women in all of its ugly forms, we must invest in women-led groups on the ground who are driving sustainable change to end the problem once and for all.
2.Investing in girls' education
"Extremists have shown what frightens them most: a girl with a book." - Activist and Nobel Peace Prize winner Malala Yousafzai
When the more than 200 Chibok schoolgirls were kidnapped from their school in northern Nigeria by Boko Haram in 2014--who are still missing nearly two years later--it sparked a global outcry from world leaders, celebrities, and people all over the world using #BringBackOurGirls on social media. School is supposed to be a safe space for girls--a space where they can be free from violence, and we must continue to not only call for the safe return of the Chibok girls but do everything we can to ensure that this cannot happen again by making schools and educational institutions safe for everyone.
We know that girls want to go to school to become leaders in their communities and pursue careers in everything from technology to law to entrepreneurship. But in many places around the world, girls aren't going to school because they cannot access sanitary napkins or clean toilets, or because they are being forced into early child marriages. We will not know the potential of girls around the world until we invest in their education and ensure that nothing stands in their way of going to school and continuing their education for as long as they want.
3.Raising the voice of unknown courageous leaders alongside those that have a platform
In the past year, we've heard from inspiring, well-known women leaders--women like Hillary Clinton, Melinda Gates, and German Chancellor Angela Merkel who was named Forbes' Most Powerful Woman. And while their leadership and advocacy for women's rights is critical, we need to renew our commitment this year to listening to women all over the world. We need to encourage women and girls who are marginalized to speak out. Young women like 23-year-old Milica, a law student in Serbia who is using her voice to advocate for an end to discrimination against Roma people. Many Roma women are denied their basic human rights including health care and job opportunities.
Milica has found her voice as an activist at a small grassroots Roma women's center: "Unfortunately, the biggest problem for Roma women is discrimination based on the ethnic and racial differences. Simply being Roma is a problem. It's very sad for me to talk about this. We are all people. People need to realize that a person's beauty comes from within and not whether they have pretty skin, hair, and such. It is unbelievable to me that in the 21st century we are still talking about discrimination, but unfortunately it is still present and very visible," says Milica.
We need to show women and girls like Milica from all over the world that their stories are important and that the world is listening.
4.Getting more women leaders in politics
Already in 2016, we have seen a major victory for women politicians: Taiwan has elected its first female President. Tsai Ing-wen won Taiwan's presidency in January, a historic step in the right direction not only for gender equality, but a positive signal for the world given that we know more women in positions of power is good for global economic growth, foreign relations, and more.
But what if a female president didn't make headlines anymore because it was the norm, rather than the exception? That's the world we want to see, and one we want to continue to work toward in 2016. There are endless positive benefits for democracy, peace-building, and legislation if every woman has the equal chance to run for office, be a community leader, be a part of peace processes, or have an active voice in politics. It's time to unleash that potential.
The key to doing so? Investing in grassroots women's groups and movements who are empowering more women leaders, and changing the social norms and legal restrictions to women being elected to local and national offices or involved in critical peace-building processes. Groups like Global Fund for Women grantee partner Kachin Women's Association Thailand which, with funding as part of an initiative focused on fueling women's leadership throughout Asia, influenced political parties to adopt a policy of 30% women's participation in decision-making in all levels of politics.
More and more men and boys are coming forward as staunch advocates for gender equality. Major campaigns like #HeForShe have encouraged men to take action around the world, and the "It's On Us" campaign in the U.S. calls on men to play their part in ending sexual assault on college campuses. New Canadian Prime Minister Justin Trudeau made waves after appointing a fully gender-equal cabinet, with 15 men and 15 women, as he said, "because it's 2015".
Of course, men committed to gender equality is nothing new. There are countless more men and boys around the world who are--and have long been--bold advocates for women's rights, committing to raising the voices of women and girls, sharing more women's stories in media, film, and online, and taking steps to close the gender pay gap.
We know that gender equality is good for everyone, not just women and girls, but men and boys, and those who don't conform to traditional gender norms. When women are empowered economically and politically, and can live free from violence and have control over their bodies and health, the benefits for families, communities, and countries are vast. In fact, women and girls' economic empowerment boosts global GDP. We want to invite more men and boys around the world to be part of the conversation, to be part of the solution to ending violence and systemic inequality. The possibilities for advancing gender equality in 2016 are endless, but only with more men and boys involved.
So, in 2016, will you join us as Champions for Equality? Let's invest in economic empowerment, in ending violence against women, and driving women's human rights around the world. We're working toward a world where every woman and girl is strong, safe, powerful, and heard--no exceptions. And we know that investing in women and girls is the key to making that vision a reality.
Women and girls are fierce and resilient. In 2016, let's empower them to work their magic and make this world better for all of us.
Follow the Global Fund for Women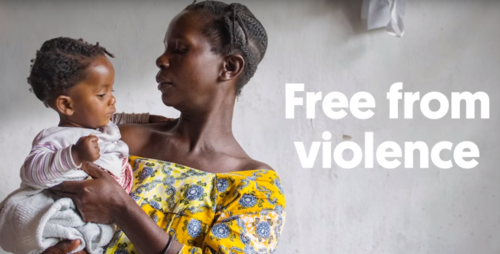 This post is part of a blog series produced by The Huffington Post in conjunction with International Women's Day, celebrated on March 8, 2016. A What's Working series, the posts address solutions tied to the United Nations' theme for International Women's Day this year: "Planet 50-50 by 2030: Step It Up for Gender Equality." To view all of the posts in the series, click here.
Popular in the Community