My favorite place in the world is not on an island beach. It's not at an Egyptian spa or even in the soft caress of a man's arms. My favorite place... is my bedroom.

It's serene. I painted the walls a subtle shade of grey and installed a light dimmer to get the perfect lighting to end the day, on my back nestled on top of my satin sheets, staring at the ceiling and imagining the day's events pasted there for my review.

When I go over my own life and the lives of many of my friends, I notice such a discrepancy between true passion and practical living. I graduated from college and set out to achieve my heart's desires. One job led to the next and with each position I felt less than fulfilled, watching my career trajectory head too far away from my goals. Then one night laying in my Zen, talking to God, and studying myself, I decided to become an active participant in my life, demanding from it what I wanted instead of blindly accepting what it presented me with. Conveniently, around this time, I lost my job. I wasn't that into it anyway. I wanted to work again, to sink my teeth into something I loved but I vowed not to make the same mistakes over and find myself in an office cubicle watching the clock until lunch.
1. Most of us accept positions out of desperation instead of holding out for what we really want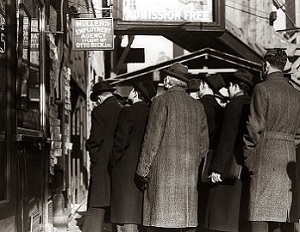 It is true that we have real problems and things cost real money. That is not something that can be ignored, but my faith reminded me that a job is not a source of sustenance, it's only a resource. My source of income hadn't changed. Heaven has always been on my side. So instead of worrying about my next paycheck, I looked for opportunities to serve my community and in doing so found that my community, in fact, served me. I volunteered at my city's Catholic Charities doing phone intakes for emergency eviction prevention. I learned a lot about people and more about myself. I was humbled and more importantly I felt useful. When I wasn't volunteering, I dedicated an immense amount of time to completing my first novel and I attended networking receptions at organizations I loved and respected, organizations I yearned to be a part of. I lived frugally and made the life I wanted a part of my daily living.

Within two months, Catholic Charities offered me a job in fundraising. Full-time, decent salary plus benefits. I ruminated on it because the powers that be went out of their way to give me that opportunity. But it wasn't what I wanted. I didn't want to return to a life of grantwriting, filling out form letters and copying and pasting language from previous grants into new grants, month after month, year after year.
2. We don't impose our own terms upon life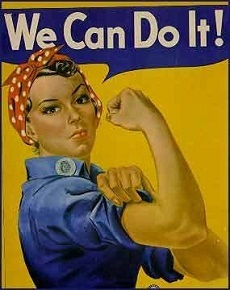 Within weeks, an old colleague called me and told me he needed my help. A media business managing writers for public companies on Wall Street. The conversation went this way.
Me: I freelance. I have children that need me. I need flexibility. I can't commit to a 9 to 5. I won't do that... again.
Him: I wouldn't ask you to. You can set your own schedule. You can work from home if you'd like.
Me: Compensation?
Him: How hard do you work?
I accepted the proposition, and worked out, on paper, how I would split my time.
3. We don't value and assign the minutes in the day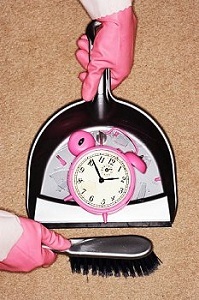 Recently a friend asked me during a late night conversation, "What do you want?" I want to educate and inspire. Ideally, I want to write books, fiction, non-fiction. I want to stay up late and wear out my computer keys. I want to sit with people I admire and ghostwrite their memoirs. I want my words to resonate with people globally, inspiring families, nations, or even just a handful of people. Later in life I want to return to academic life and teach creative writing to college students. I want to serve in my church and bring hope to the masses that have lost their fire. I want to serve in some capacity in a non profit, particularly one that researches social policy and inner city youth.
No one ever climbed Mount Kilimanjaro in a minute, but at the very least, they could take one step each day. Some days I take two, but I work on a piece of the vision daily. Every day.
Never look upon a dreamer with disdain for dreams are the stuff our futures are made of. The ones that say dreams are a waste of time are often also the ones who never realize theirs. They say we have no time for dreams when there is the mortgage and the baby and the wash. They say there is no room for practicality and our heart's desires. I say a seven day week makes room for both if you use your time wisely.
I read that best-selling author Terry McMillan used to wake up at 5 a.m. to work on her novel for two hours before she and her son began their "practical" day. Her story or mine is not meant for everyone but one thing we all have, rich and poor alike, is the same amount of time. Some of us use ours on the things that we tell ourselves matter. Some of us don't.
4. We accept "No" for an answer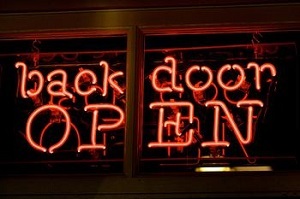 I made it a rule never to accept no as a final word, until or unless my desire changed. And there have been times my desire has. If you are growing, your desires should. But in the other times, I never took a "no" personally. I charge it instead to miscommunication, an oversight, or an error. When the front door is locked, I lay in my favorite place and devise other modes of entry. When you want something bad enough, you'll find a way. If you don't, you'll find excuses. When you want to get in the house, you peer in the windows, go around back, survey the roof, knock more than once or twice. You'll get much further than the one who hears "no" and turns around to go back home.
5. We worry much more than we ever really need to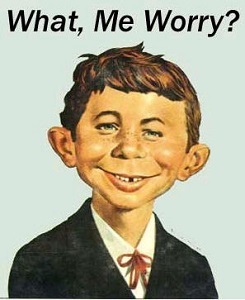 A famous man once said that anyone who is never afraid is either a liar or doesn't have big enough goals! Life and circumstances have taught me that the fear of suffering is often worse than the suffering itself. There is a fine line between taking risks and being stupid. Still, we should remind our heart that we've all been created with unique talents, gifts, and passions. What poor design of a Creator to go through such trouble to never allow us the means to put them to use. In reality, the choice is not between meeting ends and fulfilling purpose. The choice is between sight and faith. Daily I go into my favorite place, and remind myself to choose the latter.
A mother of twins, Herina Ayot is an editor at CSIR Media Group and a freelance writer living in Jersey City, NJ. She is currently writing a novel based loosely on her own life, "The Content of Things Undone." Follow her @ReeExperience.
Related