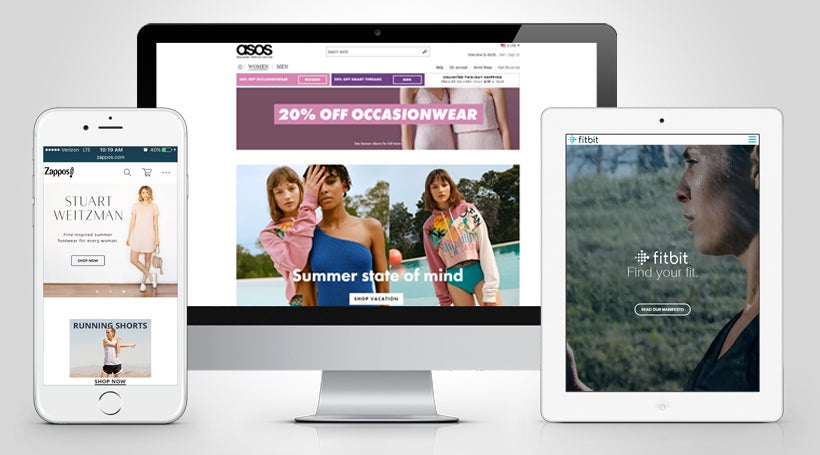 Shopping online may be becoming increasingly commonplace, but there are still plenty of mistakes ecommerce businesses make when designing their websites. Whether it's a lack of product information or a confusing navigation, poor ecommerce design results in lost conversions, lost sales, and lost revenue for your business.
But how do you know which design features are the ones that will make a difference in the performance of your website? A lot of businesses waste time tweaking button color or developing expensive website features that don't ultimately do much to improve functionality or overall user experience. The best thing you can do is to always focus on website optimizations that will help better serve your users. Here are 5 web design features that emphasize the needs of the user to improve the performance of your ecommerce site.
1 - Filtering and category refinement
Particularly for ecommerce sites with a large variety of product offerings, filtering options are essential to helping users find what they're looking for as quickly and efficiently as possible. Clear navigation and logical product categorization are essential for efficient browsing, but they aren't enough to ensure users can locate the product or products they have in mind. Filtering allows users to refine results within a category based on the attributes that matter most to them. Maybe they want to view products based on color, size, price, or style, and would rather not waste time scrolling through endless product offerings to find what they need. Filtering options offer users a means of narrowing their search for a faster and more satisfying shopping experience.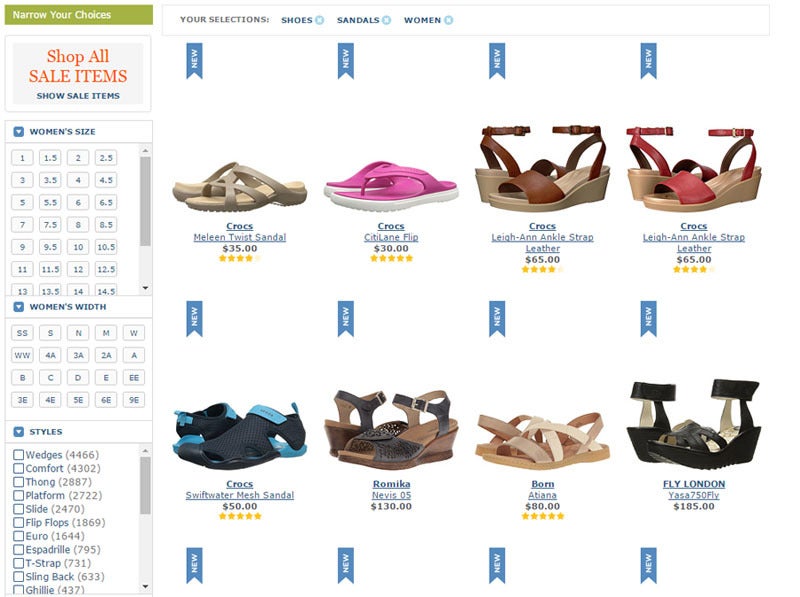 Ecommerce has come a long way since the early days of the internet. Product image zoom and product videos help users get a better sense of the products, even without the benefit of being able to see and touch the products in person. Still, the more information you can give the better. Ratings and reviews add an extra level of information that can help customers make a decision about a purchase. Because product reviews are written by real customers, they're helpful to shoppers who see them as honest feedback.
Reviews, which usually contain useful product information like fit, performance, and longevity, can help convince customers who might be on the fence about a specific product. They can also be mined for useful product feedback that can be used internally to determine customer sentiment about certain products or categories.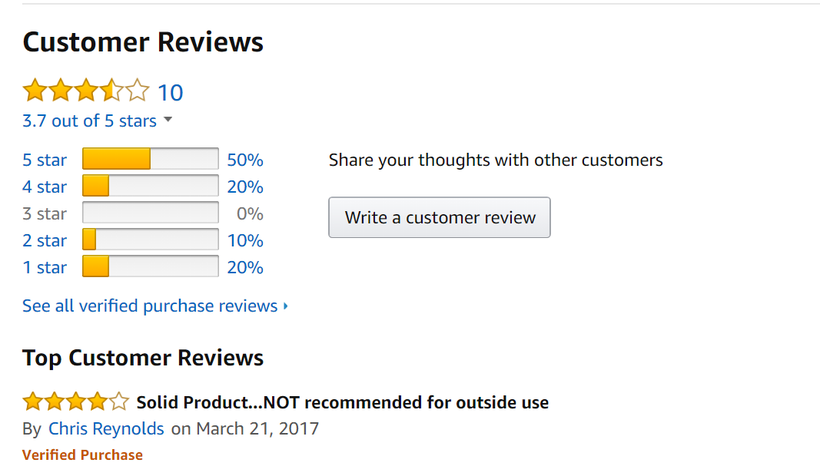 The checkout process is one of the most important areas of your ecommerce site. It's where many sales are lost and never retrieved. Why are those sales lost? Much of the time it isn't because the products were lacking but because the checkout process itself was too frustrating or time consuming and the user simply gave up. At our digital agency, when working with clients, we always focus on optimizing the checkout experience for users.
Most of us are not very patient when it comes to doing anything online, and that's equally true of ecommerce. Users want the checkout process to be quick and painless and if it isn't, they're less likely to go through with the sale. There are dozens of small things that can slow down checkout and kill a conversion -- from mandatory account registration to surprise shipping charges or confusing messaging. To keep conversions coming, it's essential to have a carefully designed checkout process. Some key features of a good checkout process include: an option for guest checkout, asking users for only the information essential to fulfilling an order, a checkout progress bar, and clear calls-to-action at each step of the process.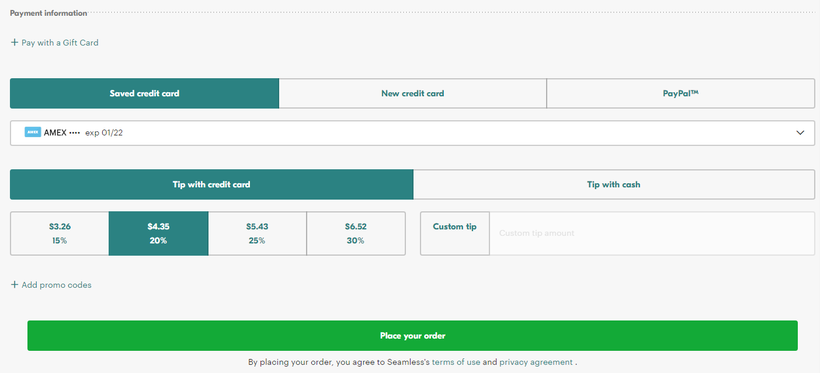 4 - Product pages that sell
Product pages exist to sell your products, so they need to work hard at convincing users of the value and desirability of those products.
The most important element of a product page that sells? Bold imagery. Because the user can't hold the product in their hand, product pages need help eliminate as many doubts and questions as possible. Product imagery that shows the product in multiple situations -- in use, in the box, on the model, from different angles, etc. -- serves that purpose. Good product photography can answer many user questions before they even need to be asked. Product image zoom can demonstrate the texture of a fabric, for example. Photos of products in use demonstrate size and use cases. If you have the budget for them, product videos are another effective way to demonstrate products in action.
The other component of a strong product page is product copy. Whatever questions can't be answered by a product photo or video need to be answered in product copy that speaks clearly to the value or benefits of the product and contains any relevant technical information.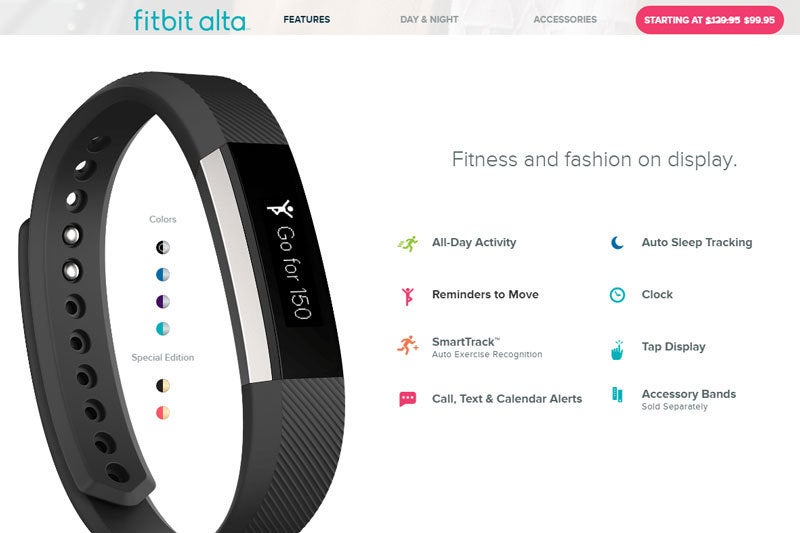 5 - Emphasis on transparency
Online shoppers don't like surprises. Even small surprises like shipping fees or out of stock notifications can cause a customer to abandon their entire purchase. A $5 shipping fee might not seem like a lot, but customers are very sensitive about these things, and if they haven't been primed to expect a shipping fee, you can bet that seeing one pop up at checkout is going to scare them away.
You should incorporate transparency as part of your ecommerce web design. Highlight free shipping prominently in the header of your site. Even if you can't offer free shipping, you can still improve user experience by making shipping costs clear from the get-go. Return policies and product guarantees should be readily available. Transparency also means keeping contact information accessible across the website so customers know you're available to solve any issues they encounter.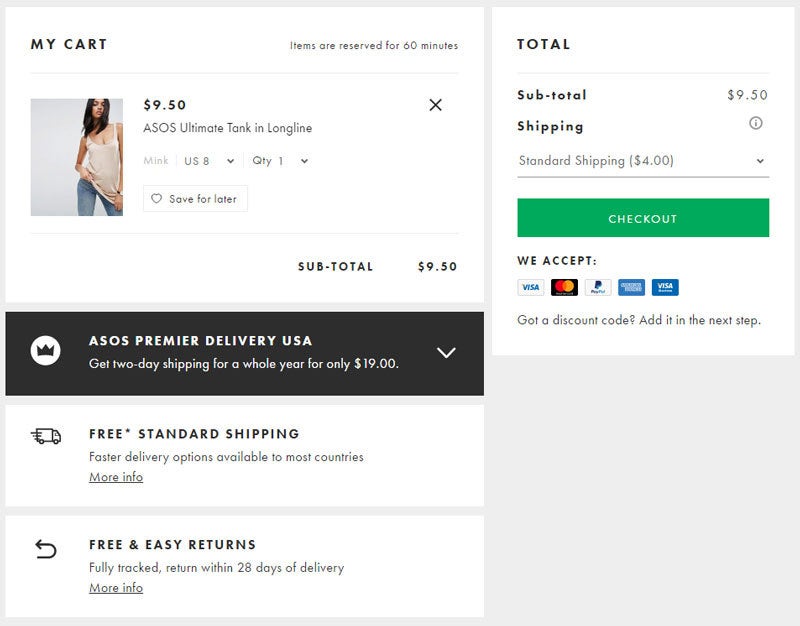 When it comes to ecommerce web design, you should always look for ways to improve your site's performance. That means looking for areas where your site design is failing your users, or places where you simply aren't doing enough to make their lives easier, and then making targeted improvements in those areas.
There are some basic web design features that are useful for almost any ecommerce site. Filtering and category refinement help users find products quickly, while a seamless checkout process encourages conversions and reduces cart abandonment. Product pages featuring high quality photography, solid product copy, and users reviews can help convince uncertain shoppers. Finally, transparency reduces the surprises that result in lost conversions.
To learn more about ecommerce web design, visit Blue Fountain Media online.
Calling all HuffPost superfans!
Sign up for membership to become a founding member and help shape HuffPost's next chapter
This post was published on the now-closed HuffPost Contributor platform. Contributors control their own work and posted freely to our site. If you need to flag this entry as abusive,
send us an email
.