They say when in Rome, do as the Roman's do. I try to employ this philosophy in other parts of the world as well. There's being a tourist, and then there's experiencing places like the locals, which is almost always the more authentic and cultural option.
How do we find these experiences though? When the first page of your Google search is often filled with travel agencies offering overly priced, large group tours to the places where every other tourist is trying to visit during their stay, it seems quite the quest. The good news is that if you look hard enough there is always a local person or a local organisation that is happy to share their beautiful culture with you, and the below guide is a start to helping you find these kinds of experiences.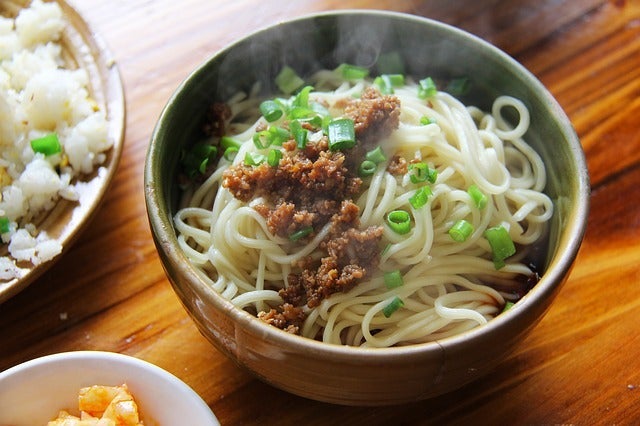 With Locals
With Locals is a fast growing database of hosts in various countries that offer you a variety of experiences in their home cities. If you visit their website you will be presented with a range of cultural experiences which involve food, city tours and a range of other activities. With Locals currently operates in major cities throughout Asia and Europe but is constantly expanding and looking to become a worldwide marketplace for people to connect and share local culture. Prices vary for all activities but you can sometimes pick yourself up a real bang for your buck. Try some traditional Thai fruit carving in Bangkok, or learn Italian hand gestures in Rome. You'll be surprised by the range of experiences on offer.
Backstreet Academy
Backstreet Academy is a social enterprise whose aim is to connect travellers with locals and democratise travel in developing countries. They work with many NGO's throughout Asia to create travel experiences that can benefit the local people by providing work opportunities, and profit that can go back into community development. They provide free training and marketing assistance to the host, which allows them to continue to share their local culture with tourists from all over the world, and benefit from it as well. Backstreet Academy currently runs in 10 countries and 39 cities throughout south east and southern Asia, so if you're travelling the 'Banana Pancake' route check out these guys on your journey. You'll be sure to pick up a great experience that goes back to helping the people of the community.
Take Me Tour
If Thailand is your destination then Take Me Tour has a range of affordable, cultural experiences in almost every major city. With over 5000 local hosts providing their expertise to travellers you'll be sure to find something that feeds your cultural curiosity. Be guided on a tour by a person who has lived in that city their whole life, dine in hidden restaurants, visit places off the beaten path, or even take a language class. Let your cultural curiosity turn into cultural knowledge and experience Thailand like a local.
Meetrip
Meetrip is another marketplace of local experiences throughout south east Asia, and also operates in Japan, Korea and Taiwan. All the experiences are categorised so you can directly search what you are looking for, whether that be a night music tour in Tokyo, a foodies tour in Seoul, or a trip to the floating markets in Bangkok. Travellers are also encouraged to give feedback and you can view the reviews of all the tours on offer.
LocalAlike
This Thai social enterprise is a marketplace for local experiences and aims to promote responsible tourism and experiences that contribute towards a social cause. LocalAlike works with locals and small businesses to showcase their tours and although the site only offers experiences in Bangkok, Chiang Mai and Nan, the community is growing and you can still find some great half-day, full-day and overnight tours. From camping at an Organic Tea plantation in Bangkok to spending a day with local artisans in Chiang Mai, all experiences promote community based tourism, the right kind of tourism.
Aside from these great online hubs for local experiences, sometimes even clicking to page 5 or 6 of your Google search can allow you to find some tours that aren't fully promoted yet. You may find yourself helping out a local tour guide or company and sharing an unforgettable experience that goes towards social good. See how you go, and do as the Roman's would do. Travel like a local.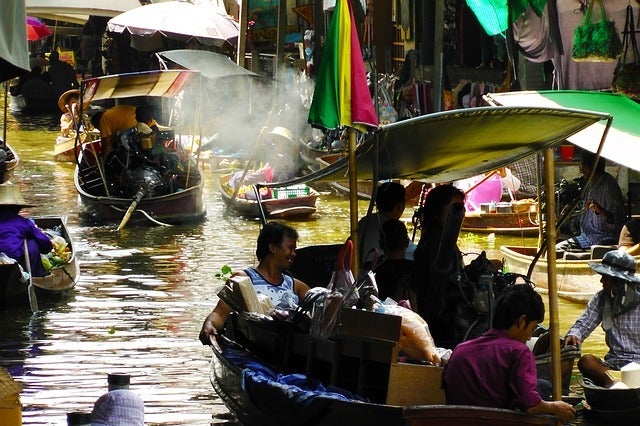 Support HuffPost
The Stakes Have Never Been Higher
Related
Popular in the Community