I get the fun, fame and feeling of fabulous-ness that we women derive from posting body pics all over social media. However, as we all very well know, our bodies are for much more than selfies and sensationalism. They carry us through life, they nourish our spirits and as cliché as it may read, our bodies truly are our temples. That's why it's important that we take some time to honor our physiques through rest and relaxation, nourishment and nutrition and work outs that help us "work it!"
September 27, 2017 is National Women's Wellness and Fitness Day. Across America, organizations will host health promotion events focused on physical activity and health awareness for women.[1] We're talking a collage of wellness screenings, group walks, info workshops and public exercise demos; a much-needed campaign too, when you consider that less than half of us are actually getting a healthy amount of physical activity.[2] What's more, almost 35% of adult women are battling hypertension[3] and now heart disease, cancer and chronic lower respiratory disease have become our top three causes of death.[4]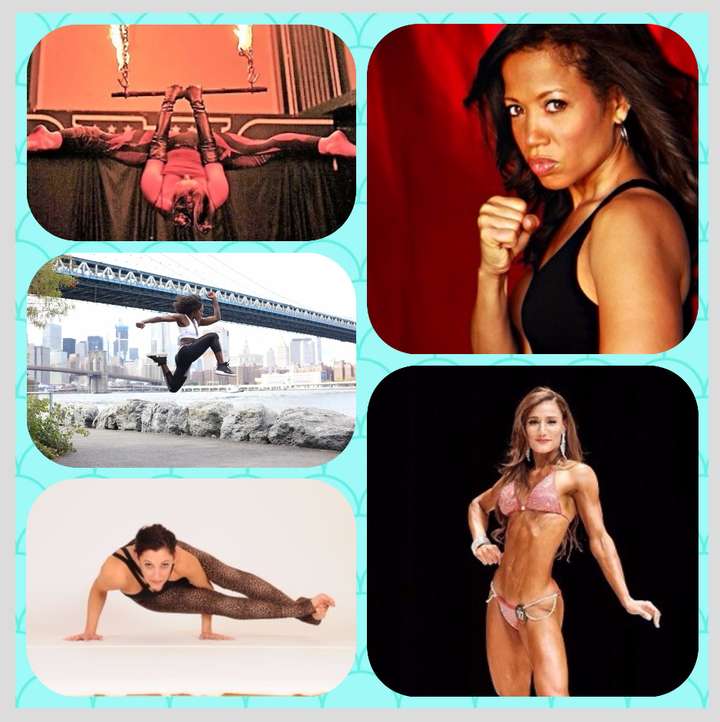 Why can't we seem to stay active? Well let's see: 75% of us don't get to the gym for fear that we'll be judged while we're there.[5] It's become such "a thing," that it's termed "gymtimidation." Then there's the common reasons/excuses… too tired, too much to do and the like. I get it. I feel it too.
Still, we have to try harder because the benefits of being active are simply undeniable. Physical activity has been linked to psychological health by lessening stress, anxiety and depression. It's also been thought to build self-esteem, confidence and social wellness.[6] I'm not talking about running marathons or power-lifting, here. According to the surgeon general, just 30 minutes of brisk walking or 15-20 minutes of jogging, could do the trick.[7] That's right, living a fuller, longer life is that easy. So let's get up, get out and get moving!
This National Women's Health and Fitness Day, make a commitment to live a more active life. I've enlisted the help of a few women who are really "working it," to help show you how! Here's what they had to say:
"Always warm up the bigger muscles first. To get a great Ab work out, work your legs out first. You tire them out and then do your Abs that way you won't cheat and use your legs." We can thank award winning Hollywood stuntwoman Angela Meryl, for this tip. Angela has been one of the top stuntwomen in Hollywood for over 20 years, doubling for Halle Berry, Vanessa Williams, Sanaa Lathan, Beyoncé, Rihanna, Angela Bassett, Gabriel Union, Vivica A. Fox and others. She is a former model, rising comedian and author of Stunts: The How To Handbook: Secrets from an Award Winning Hollywood Stuntwoman." I like a good challenge from working out to going to work every day. It's different no matter what I'm doing. At the end of the day it feels really satisfying to know I challenged myself and worked hard. I look forward to doing it again the next day!"-Angela Meryl: www.angela-Meryl.com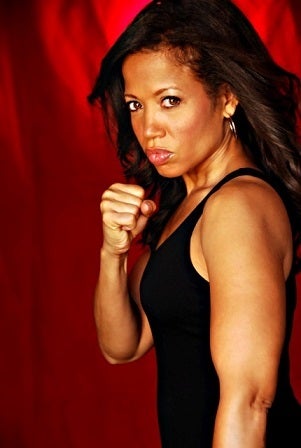 "Most of us need others to hold us accountable to showing up and doing the work. So find some partners that are likewise committed to taking care of themselves and being the best they can be." Those are the words of Tarra Mitchell, author of The Yoga of Leadership. She has combined her extensive experience in advising entrepreneurs and executives on financing and marketing strategies across the globe with her intensive study of the science of yoga, to create a guide for everyone interested in becoming a more effective and fulfilled leader. She helps people utilize the ancient philosophy of Yoga to empower, transform and heal themselves. "I choose a mix of exercise, yoga and meditation that allows me to keep my mind balanced and body strong. I strongly believe that a balanced mind is essential to success, high-performance, and great leadership." – Tarra Mitchell: www.tarramitchell.com
"If you don't have time to work out at the gym there are many resources available to help you create a routine of exercises that you can do at home. Choose a time and commit to it!" That motivation is brought to you by Gyana Mella, a NYC-based Physical Theatre Performer, Teaching Artist, Education Director and mother. She is also a fitness competitor who began by training herself at home and has taken home multiple trophies. Recently , she qualified to compete at a National Level. "My strength is as powerful as my will, it's as big as my will. Will always precedes actions, actions precede change. If your will is un-bendable, unbreakable and indomitable nothing can ever stop you". - Gyana Mella: www.singlemomdaily.com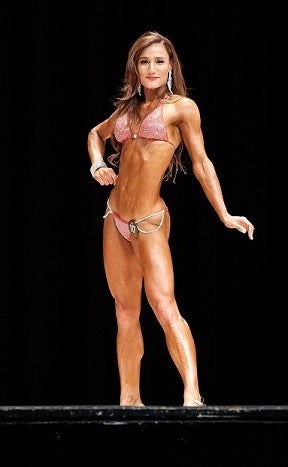 "Many fitness and sports related activities strengthen or overuse certain muscles and joint ranges of motion. I'm a fan of bodyweight training like pushups, yoga, pullups, etc. because with proper form, the movements tend to target more whole-body activation. This feels more functional to me, meaning your strength is more useful in everyday activities, as well as giving your body access to better form and strength in your workout or sport of choice." That's great advice from Erinina Marie Ness who has been a performance artist for 20 years, everywhere from Circus Tents and Cabarets to Villages in Peru. A professional aerial and fitness performer and coach, she is also the Inventor of the Fire Trapeze. "My art and my coaching have a common thread in that I want to inspire people to move beyond what they think is possible in their lives. Learning to climb a silk, achieve a pull-up, or seeing something on stage that shakes preconceived notions, all fall into this category, or mission statement, if you will. And having a healthy body can make it so much more possible for an individual, physically and mentally." – Erinina Marie Ness: www.erininamarieness.com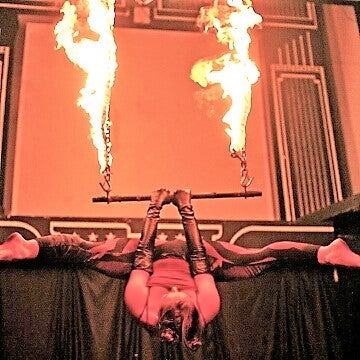 "Find music you love! If it's a good beat and gets you motivated, that song and others like it, is what you should work out to. You won't feel like you are working out!" That tip comes to us from Selena Watkins - fitness trainer, dancer, choreographer, model, Miss Black USA, SoulCycle Instructor and Women's Health Magazine's 2016 Next Fitness Star. Selena has danced and choreographed for NBA Dance teams and has performed with Rihanna, Pharrell Williams, Janelle Monae, Alison Hinds and more. She is the CEO and founder of SOCANOMICS, the hottest Caribbean dance cardio & total body workout. "I do what I do because, movement is essential to maintaining an excellent quality of life. We have to nurture these vessels that we use every day." – Selena Watkins: www.selenawatkins.com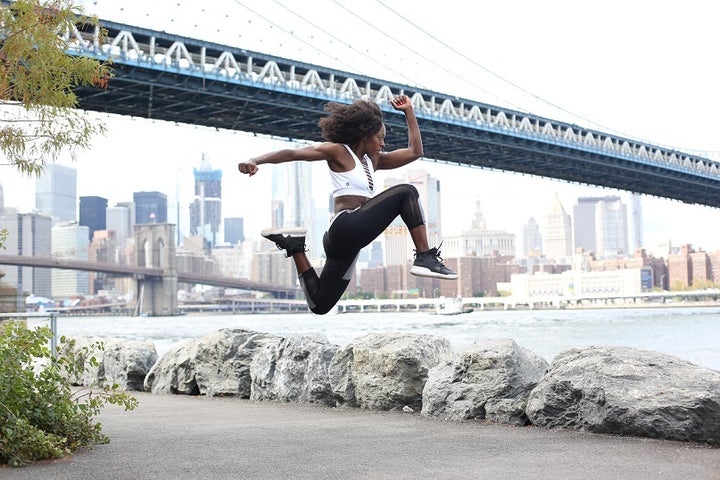 [1] Health Information Resource Center. (n.d.). 2017 National Women's Health & Fitness Day. Retrieved September 02, 2017, from http://www.fitnessday.com/women/
[2] Clarke TC, Norris T, Schiller JS. Early release of selected estimates based on data from 2016 National Health Interview Survey. National Center for Health Statistics. May 2017. Available from: http://www.cdc.gov/nchs/nhis.htm.
[3] National Center for Health Statistics. Health, United States, 2016: With Chartbook on Long-term Trends in Health. Hyattsville, MD. 2017.
[4] Heron M. Deaths: Leading causes for 2014. National vital statistics reports; vol 65 no 5. Hyattsville, MD: National Center for Health Statistics. 2016.
[5] Andersen, C. H. (2014, November 03). The No. 1 Reason Women Skip the Gym. Retrieved September 02, 2017, from http://www.shape.com/blogs/mind-and-body/no-1-reason-women-skip-gym
[6] Physical Activity and Women. (n.d.). Retrieved September 02, 2017, from http://www.who.int/dietphysicalactivity/factsheet_women/en/
[7] Physical Activity and Health: A Report of the Surgeon General. (n.d.). Retrieved September 02, 2017, from https://www.cdc.gov/nccdphp/sgr/women.htm
Related
Popular in the Community