When Cloe Woods visited a local fire department in Kenner, Louisiana with her pre-K class in October, the 5-year-old was clearly paying close attention to the lessons being taught.
"They talked to the kids saying if there was a fire you need to get out of the house," the girl's teacher, Brittany Gaillot, told WWL-TV.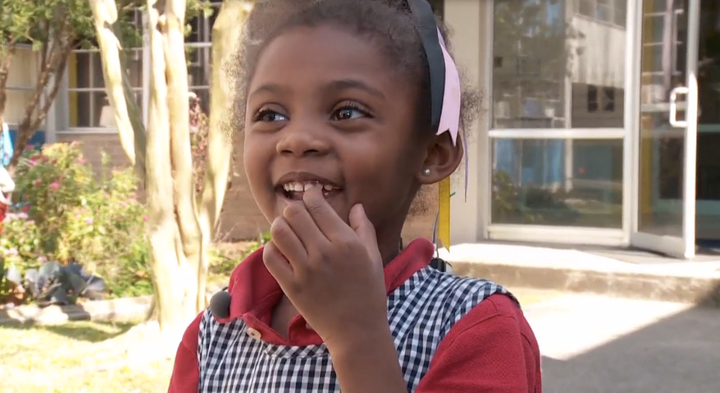 WWL-TV reports that the stove in the home caught fire that morning, setting off the smoke alarm. Cloe is said to have immediately jumped out of bed and rushed to her grandma's room.
"She told my mom to hold her shoulder and that they had to get out of the house," Cloe's mother, who was out of the home with her older children at the time of the blaze, told the news outlet.
According to a GoFundMe page set up to support the family in the wake of the fire, Cloe's grandmother had wanted to find her shoes before leaving the house, but Cloe had "told her no -- they had to get out."
The child is said to have also saved the family pet.
Cloe's life-saving action has earned her viral attention and praise this week
"This little girl is a hero!" wrote WUSA9.com on Facebook on Thursday.
Popular in the Community