A 5-year-old boy's parents are speaking out after they say their son was suspended from school for telling a teacher that he had a bomb in his backpack.
Jackson Riley allegedly made the claim at Great Valley Charter School in Modesto, California late last month after he refused to take his backpack off when asked, explaining that by doing so may cause the "bomb" to explode, his father, Ian Riley, told HuffPost.
After the teacher checked his backpack ― presumably for explosives ― the child's father was called to come get him from school. Jackson was suspended for one day, and his permanent record was marked with the claim that he made "terrorist threats to school officials," his father said.
That's something Jackson's parents want changed.
"We just want to get our child's situation rectified," Ian Riley told HuffPost on Wednesday. "He's a happy, healthy 5-year-old with a healthy imagination."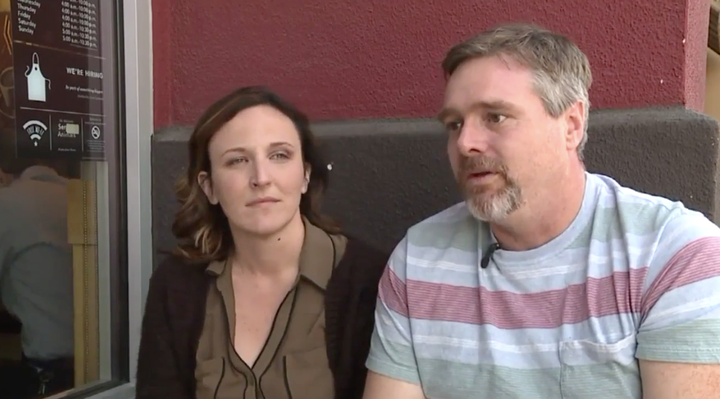 But since that code violation can only pertain to fourth through 12th graders, Jackson later received an amended letter in his file that accused him of having "made terrorist threats to school officials," Riley said.
That accusation was even worse, the child's parents argued.
"He said he couldn't take his backpack off because it would explode, meaning he doesn't want anybody to get hurt, so I mean, granted, it's all in the world of pretend-play, and we're talking about an imaginary bomb.," Jackson's mother, Michelle Riley, told Fox 40. "But where was the threat? We still haven't really received a clear answer to that."
Ian Riley said a meeting has been scheduled for Friday between the parents, the principal and the school's CEO, allowing them to discuss the matter further. He's hoping it will end with the mark being removed from his son's record.
"We really want it to be known that we love the teachers and we love the environment, we just have an issue with the policy," he told HuffPost.
The incident otherwise doesn't appear to be affecting Jackson, who is not aware that his story is getting national attention.
"A day later he was outside picking flowers for his teachers," he said of his son.
As far as other parents at the school, Riley said they've been "really, really supportive."
In a statement to Fox 40 News, the school said they cannot discuss the specific case but that they take "student safety and discipline very seriously."
A request for comment from the school on Wednesday was not immediately returned to HuffPost.
Popular in the Community