Five-year-old Ben Holloway of Chatsworth, Georgia has a rare brain disorder called a dural arteriovenous fistula. Since his diagnosis in April 2014, he has undergone multiple brain surgeries to treat the condition, which is often fatal in children, his GoFundMe page reports.
Because his treatment has been successful so far, Ben only has to fly to New York twice a year for a checkup with a specialist. But the doctors advised the Holloways that he must avoid any intense physical activities with a high risk of head trauma. For the tiny football fan, playing the sport would never be an option.
But some of Ben's hometown supporters had another idea. This August, to give the preschooler the chance to safely play football, the local team at Murray County High School organized a special game for him. Ben got his own helmet and jersey and even scored a touchdown.
As this sweet video from the big play shows, the little boy persevered all the way to the end zone -- even after falling down a couple of times. When Ben scored the touchdown, players on both teams picked him up and chanted his name in celebration.
The inspiring video, which was shared on Facebook Au 15, has been viewed over 400,000 times, and the comment section is filled with hundreds of kind responses.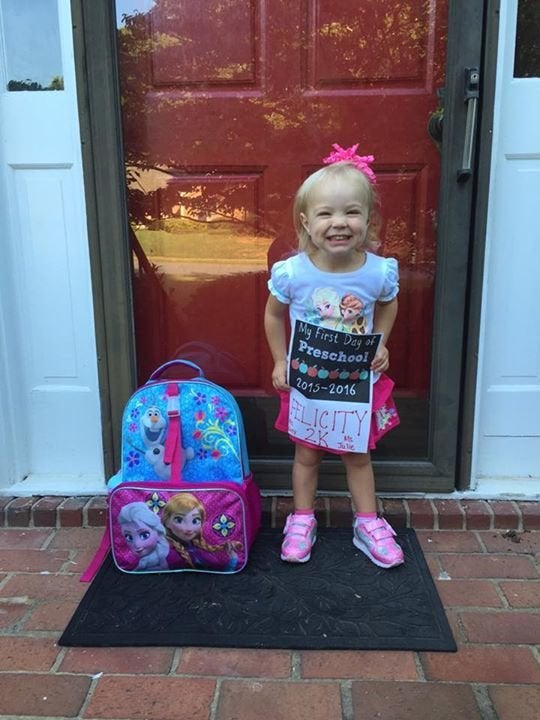 Kids With Chronic Illnesses Go Back To School