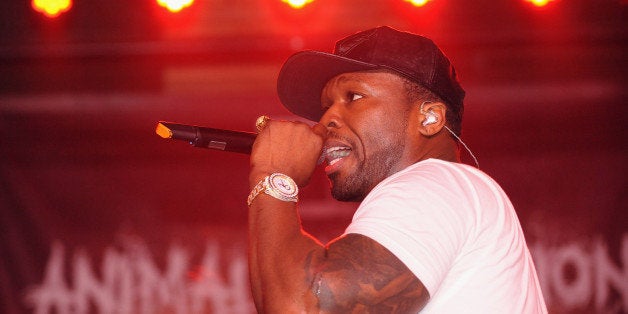 Fresh off debuting a few of his newest cuts at this year's South by Southwest, 50 Cent's dive back into hip-hop has shifted into high gear. His new album, "Animal Ambition," is slotted to drop on June 3, and to celebrate its pending release, 50 dropped the videos for "Hold On" and "Don't Worry Bout It" on March 18. (A new song from the record is scheduled to premiere every week through May 20.) And if one album weren't enough for 2014, 50 announced that his long-awaited "Street King Immortal" will come out later on in the year as well.
Sitting down with The Huffington Post, 50 spoke of his time in Austin, Texas, and how he opened his set with the song "The Funeral," a track that popped up in conjunction with his recent Forbes interview. Because of his recent transition to an independent artist, "The Funeral" marked a huge moment in 50's musical career.
"In the middle of the interview I was telling them how I can do things whenever I feel like it, and so I said, 'You know what I'm going to do, I'm going to launch a song the day the article comes out,'" 50 said. "And to make sure people didn't interpret it as a record I was trying to get up the chart, I gave them one that was 50 bars of me rapping. It didn't have a chorus, it was just storytelling. It got a great response. Me just being able to release music that I feel is right for right now, 'this is dope, put this out,' is really cool. It changes the experience for me, man."
That independence has to be incredible. Not only because you can decide to drop a song in the middle of an interview just for the sake of being able to do so, but you have so much more creative room. What kind of impact do you think this will have?
Now I'm right where the hip-hop fan is listening to music on blogs. It's taking 20 weeks for a record to hit peak position on the radio. Do you realize what I just said? 20 weeks? It's fucking crazy. If a record takes 20 weeks to get there, you can have two hit records off of one album, and it will be a year if you put them in the rotation like that. But even if I got them, I've got to miss some of those records because I've got a second album I'm putting out. When they hear "Animal Ambition," they will know I could have been dragging this thing down the block and around the corner with all of those records that could have been singles, but I won't give it that time because of how fast my audience is moving. By that point, they're already finished with that. They already listened to it, so it's time to move to the next piece.
You had said that your split with Shady/Aftermath was very amicable. It's nice to hear about a departure that isn't "Screw this guy."
It's impossible to ruin the relationship Eminem and I have built up. There's no way I would say or do anything that would disrespect what he's done for me. I credit a hug portion of my success to Em because if it wasn't for him being excited about the project, no one else would have rallied around it. It's one of those things that if I hated Dr. Dre, I couldn't say it to anyone because it would bother Em. You understand? He's my Dre, and Dre is that to him, and so I would just never express it. I have nothing against Dre. I mean, on my record I have a song coming out that's produced by him.
That's "Smoke," right?
Yeah, that's it.
That's awesome. It really is about respecting the person that helps you and respecting the decisions of those you helped.
At a point where you desperately need help, and a person comes and lends you a hand, I don't see how you could forget what that person did that for you. Well, you do have artists that do forget that. I've experienced it more than usual. I've got to say this, in Em's case, when everything's going wrong, I feel like he's not even involved in it; he's never a part of it. Every time something positive is happening, I always relate it to Em. He only has positive energy surrounding his aura with me. When there's something wrong, he's not even aware of it. I have to call and talk to him for him to understand it. We'll have conversations when I go out to Detroit to record, and I'll be telling him about it and he'll be like, "Get the fuck out of here." He's hearing it for the first time.
In your recent interview with Complex, you had said that "Animal Ambition" was centered around the idea of prosperity, and was from this distorted perspective. As I interpreted it, it's about how your success is perceived by the other. How everyone is working for the come up, and you got yours, and because you did, people have these altered and, at times, unwarranted perceptions of you.
It has the jealousy, it has the envy, and I'm a person who doesn't understand what they're looking at. There's the person that has that sense of entitlement. They're like "Yo, you made this much money. You could have bought me a house or a couple cars or something. I've been your friend for how long?" I didn't know it cost however much a house and a couple cars cost. I thought we were friends because we were genuinely friends.
There's all sorts of things. Think like about the guy that is uncertain to approach a woman, but after he sees you approach her he feels like he could have gotten her if he had just said something first. People don't know what they like until they see someone with it. I put all of those elements in it because I felt they were a portion of prosperity, and I want you to see it. No matter what ethnicity you are, what type of religious beliefs you have, if you just look at the outline of the scenarios and situations I've seen, you'll see your own version of it.
I had to find a concept to write about to make it exciting for me. To have the project be about one topic, there aren't many records you can find that have one theme. The people whose opinions I value are those who like to live life on the highest level. The other people, they don't matter to me at all. The person who is positive, and is having some success will find some interest in this record immediately.
Shortly after "Animal Ambition" drops, you are planning to release "Street King Immortal." What can we expect with that?
"Street King Immortal" is a little more personal. There's a piece that I wrote that is a metaphor for nine different painful moments that I experienced in my life. Some of the worst experiences. If I asked you when the last time you smiled, you probably wouldn't remember, but if I asked you when the last time you cried, and you really tried to remember, you would probably get sad. You'd probably go to a sad place mentally in order to remember. The project is meant to bring you to where my head has been at.
Let me tell you a story: One time I was in the car and I was listening to a LL Cool J record, and the girl I was with, I saw that she was going off to the music. All of sudden, I wasn't there, she wasn't paying me any attention. She was just singing the song. She was with LL. I wanted to do that. So I wrote a record and when it came time to release it, Dre was like, "Why do you want to put that in there?" I just told him that I wanted that one, and that song was "21 Questions." A question demands an answer, and it keeps the listener engaged. I would see the audience nod their head "yes" or "no" while I was performing the lines. I knew they weren't paying attention to the person standing next to them; they were looking directly at me.
I knew I had my audience at that point. I was trying to figure out how to do it my way. Something that another artist has achieved that I admire, but how do I do that without compromising myself as an artist? That's how I know when new music is good, because I wish I had it -- "I want some shit like that!" I've had an opportunity to enjoy our culture in a different way. I've had a huge amount of success, being in the height of the storm, and then I've had the opportunity to take a step back and be a fan of it. And now to get back into the mix and show them what I have to offer, it's going to be exciting to see how they respond to it.
You can purchase "Hold On" and "Don't Worry Bout It" on iTunes. Check out the official artwork for "Animal Ambition" below, and buy the album on June 3.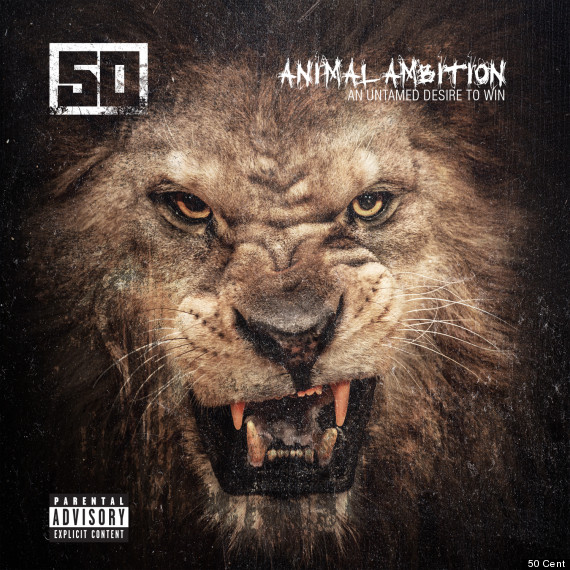 Before You Go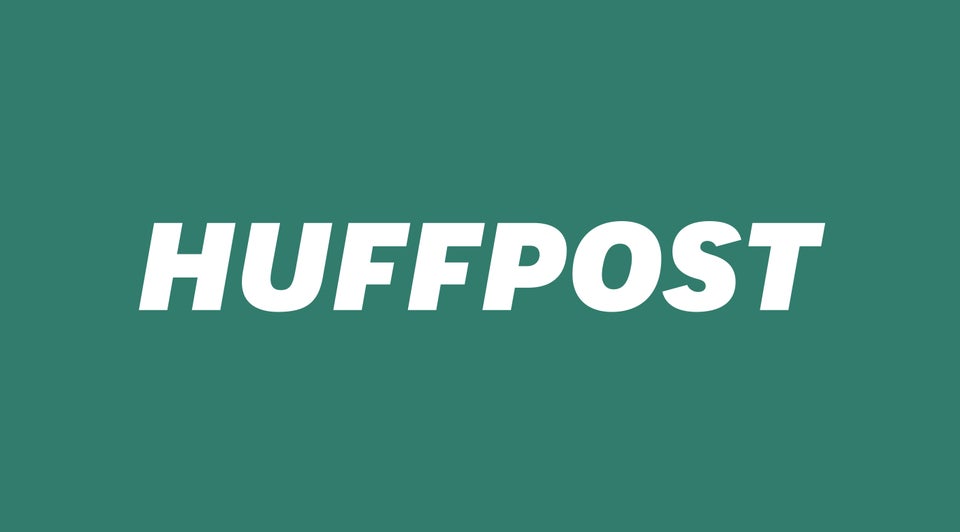 videos 50 cent