If you ask 50 Cent, otherwise known as Curtis James Jackson III, his financial troubles stem less from out-of-control spending and more from the cost of two recent lawsuits. Recent bankruptcy documents filed Monday in a Connecticut court, however, have shone a brighter light on the rapper's situation.
Here's what we've learned about living his high-rolling life in the limelight.
This number, according to The Wall Street Journal, includes the cost of his lawsuits. In addition to owing Lastonia Leviston $7 million for allegedly posting a sex tape online, the Journal states, Jackson spent $18.4 million defending himself against a headphone manufacturer.
The court filing says he also owes money to his stylist, his barber and his fitness coach.
Monthly Expenses: $108,000
Jackson pays $3,000 per month for food and entertainment, $4,000 on clothing and grooming, $2,000 on travel and $9,000 for "security and protection," according to The Wall Street Journal. He also pays $67,000 per month to maintain his Connecticut mansion, according to bankruptcy court filings published in part by Business Insider, including $5,000 per month for gardening and $1,500 for pool maintenance.
As for his two kids, Jackson supports them and an elderly grandparent to the tune of $14,600 per month. TMZ also reports that support payments for two-year-old Sire Jackson will total $832,600 by the time the child reaches 18.
This comes mainly from royalties and interest on his investments. However, the filings show losses of more than $10 million in 2013 and 2014, with expenses outstripping income and losses posted in 50 Cent's records, adult film and G-Unit Brands businesses.
Cool Stuff: TBD (But at least $9 million.)
Jackson owns seven cars valued at more than $500,000, including a 2010 Rolls Royce and a 1966 Chevrolet coupe. His Farmington, Connecticuit, property is his most valuable (although he also owns real estate in Atlanta and Long Island). The 21-bedroom monstrosity with an eight-car garage and a home movie theater carries a value in the papers at nearly $8.3 million.
Until we know how much 50 Cent's bling adds up to, however, this number is to be determined. (Although he's already admitted to faking most of his wealth by borrowing jewelry and cars.)
50 Cent's album "Get Rich or Die Tryin'" helped make him one of the world's best-selling artists. He's due back in bankruptcy court Wednesday.
The Associated Press contributed to this report.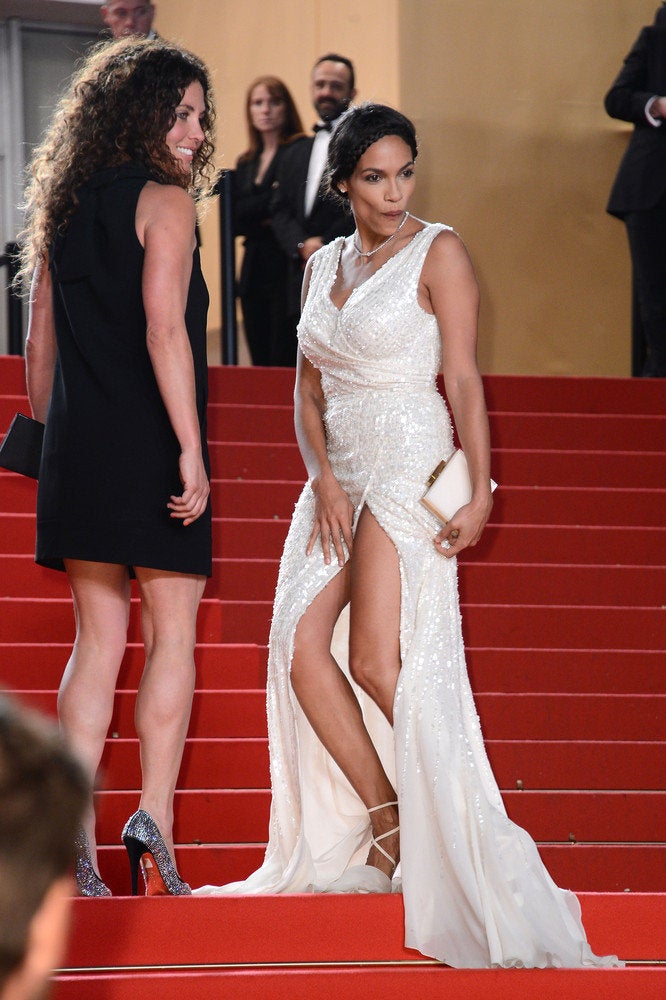 Celebrity Wardrobe Malfunctions, TMI Moments And Overshares
For a constant stream of entertainment news and discussion, follow HuffPost Entertainment on Viber.