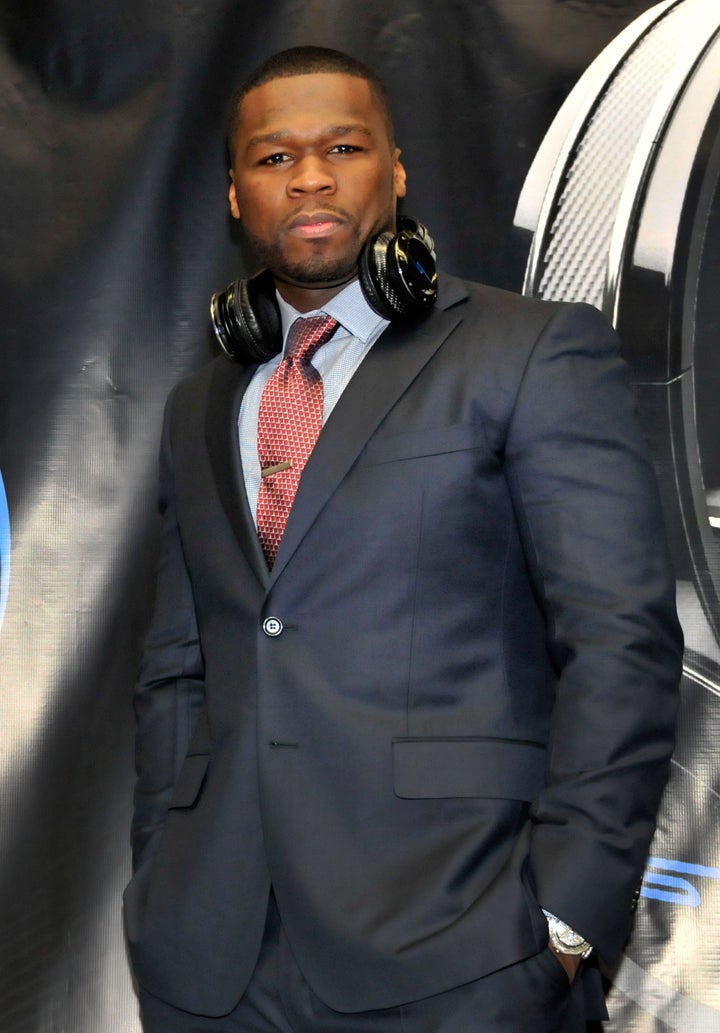 UPDATE II: H&H Imports' SEC filing from November lists 50 Cent's G-Unit, Inc. as owning 30,000,000 shares, which translates to 12.9% of the company. CBS MoneyWatch spoke to a securities lawyer, who said that his role in the company as a prominent investor and shareholder could get both him and H&H in trouble.
"If [50 Cent] has a managerial role, interlocking business relationships, or if he's on the board, the company could be dragged into a suit as well," Andrew Stoltmann told the site.
50 Cent took to Twitter and made way more than his name over the weekend -- $8.7 million, in fact.
The rapper and noted entrepreneur tweeted out emphatically to his 3.8 million followers, encouraging them to invest in H&H Imports -- a penny stock of which he owns 30 million shares and has an investment in, the NY Post reports.
H&H Imports is, as the Post put it, "a money losing venture," that in May merged with TVGoods, a marketing company started by Kevin Harrington, the entrepreneur from the ABC show 'Shark Tank.' Its stock was at $0.10 before the tweets began, and is now at $0.39.
The company lost $1.3 million last quarter and is in $3.3 million of debt. In September, its auditor raised issues over whether it could continue to operate.
The company is selling the rapper's headphones, Sleek By 50, and he reportedly initially invested $75,000 in the company. StreetInsider reported that 50 tweeted, "HNHI is the stock symbol for TVG sleek by50 is one of the 15 products this year. If you get in technically I work for you. BIG MONEY," though the tweet is no longer on his page.
StreetInsider also reports that he tweeted, "Ok ok ok my friends just told me stop tweeting about HNHI so we can get all the money. Hahaha check it out its the real deal," and, "HNHI is the stock symbol for TVG there launching 15 different products. they are no joke get in now."
"You can double your money right now. Just get what you can afford," the NY Post says he tweeted, though, again the tweet seems to have been deleted.
On Monday afternoon, 50 seemed to back off a bit, tweeting, "I own HNHI stock thoughts on it are my opinion. Talk to financial advisor about it,"and, "HNHI is the right investment for me it may or may not be right for u! Do ur homework."
RT @antwuan_m: @50cent took the stock market to new heights. Talk about making history again! AND YOU KNOW IT

RT @patriot_ent: @50cent those who dont take your ventures serious are silly haters & must be poor business people.

I love you back RT @simonaababie: @50cent Success is ENDLESS! Keep hustlin and making HISTORY! We love you!
"TVG stands for television vision goods they have sold billions of dollars threw infomercial example george formen grill I just invested," and "Check out TVGoods.com official site of kevin harrington."
Popular in the Community