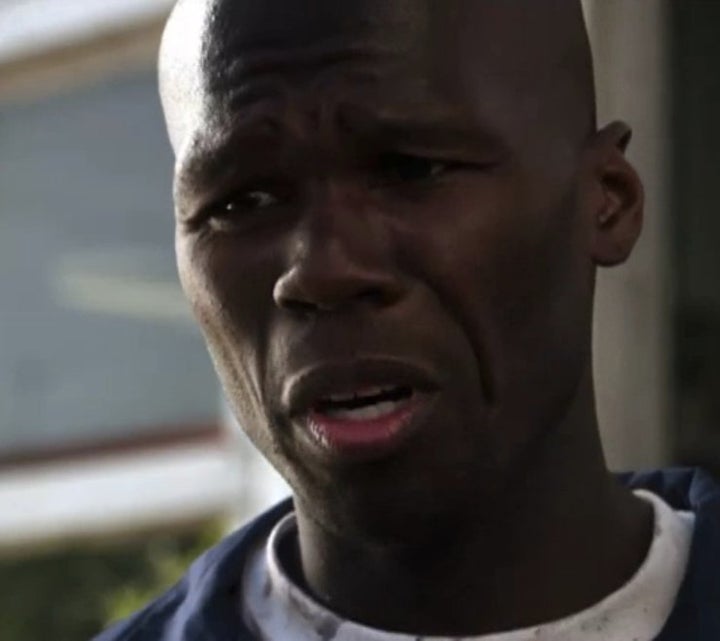 The photos have circulated around the internet for nearly two years now, and the payoff is nearly here.
50 Cent got super skinny for his role in the upcoming film "All Things Fall Apart," in which he plays a star running back on the verge of the NFL draft who suddenly is diagnosed with cancer. He went on a liquid diet and got down to 160 pounds, which is especially striking given his broad, muscular physique seen earlier in the trailer.
It's a serious turn for the rapper, who has been on a filmmaking rampage of late. In 2011, he starred in "Setup" with Bruce Willis, while this coming year, in addition to "All Things," he'll feature in "Vengeance"; "Freelancers," with Robert De Niro and Forest Whitaker; "Fire With Fire," with Josh Duhamel, Rosario Dawson and Willis; "Frozen Ground" with John Cusack and Vanessa Hudgens; and "Lives of the Saints," with Kat Dennings and Meg Ryan.
This film co-stars Ray Liotta and Mario Van Peebles, and while it was aired on BET in December, hits theaters Valentine's Day weekend.
WATCH
:
Popular in the Community