Who makes a decision to pursue a doctoral degree at Columbia University, Teachers College, as a young married woman with a two year old toddler and another baby on the way? That would be me. The next question must be "what were you thinking? " Well, I guess I was thinking that I was superwoman and I could do it all and quickly learned that I am not. It was so challenging that in actuality if you ask me how I did it, I would have to say it is all a blur. I relied a great deal on the support of my loving husband and my mother. He was my rock and she was an angel mother/babysitter/food preparer, goddess. If you have people that believe in you, you can do anything! My babies were wonderful. I already had our daughter, who was two at the time, and our son was born, just before my first semester was to begin. I put a time frame on this endeavor, telling everyone that I would complete my doctorate in two years and I did. I had taken a break for two years, after completing my Master's Degree at Yale University, and felt that I handled that pretty well, worked a bit after and being a wife and a mother came naturally so why not mix it up? And so I dived in, head first, of course, dragging my body along for the ride.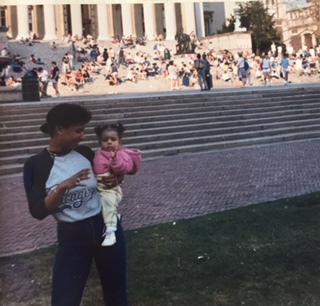 Little did I know that one day, in class, when one of my Professor's announced that he had received funding from AAA for the development of a survey that would require a doctoral student to travel to ten locations: eight states in the U.S. and two provinces in Canada, I would end up doing that too. He explained that all expenses would be paid and data used from the study would lead to completion of a doctoral dissertation. "Is anyone interested?" he asked. I raised my hand so quickly and so high that I knew it had to be involuntary. My brain said yes and directed my body to follow suit and I was the only person in the room that responded. "Ok," the Professor responded. See me in my office after class so we can discuss your participation. Then he proceeded with the lecture. I sat there thinking, but my babies, husband, travel, suitcases, breastfeeding, life! What have I committed to? I was screaming with excitement and fear on the inside, while appearing outwardly calm.
We met, I became a Research Assistant and also learned that this role would pay for a good chunk of my tuition and I would get a stipend. It would also facilitate my plan of finishing in two years. Yes! The travel would be done over a period of six months and my husband and mother agreed to pitch in to help with the babies as always, stepping it up even more. I would work harder than ever, to get this done. I literally lived out of a suitcase at that time. I traveled to Providence, RI, Omaha, Nebraska, San Francisco and Los Angeles, CA, Pittsburgh, PA, Miami, FL, Grand Rapids, MI and Alberquerque, NM in the US and Edmonton Alberta and Hamilton Ontario in Canada.
I was met by a AAA representative in each city. My only requirement for each trip was that upon my arrival, I would be taken on a tour to include the inner city of each location upon landing. I required the inner city because I wanted to see the people and the living conditions, as although I had taken on this project, at the core of my interest was culture and health disparities--the gap between the health status of Black and White people in America and the role that socioeconomic status plays in that scenario. I am writing a book about the latter now and others on cultural competency (http://blogs.jblearning.com/health/2012/10/04/special-author-event-dr-patti-rose-at-books-books-in-coral-gables-fl/) as the gap still remains a problem. The survey from my research for the travel proposed by my Professor would ultimately be used to assess the drinking and driving attitudes of Young Drivers. My Professor, Dr. James Malfetti, Sr. became my mentor and guide throughout this process, which I knew was a blessing. He was truly brilliant, professional and heightened my learning experience with his wisdom. Although he is no longer with us, I am so glad that I had the opportunity to thank him for helping me to accomplish my goal of acquiring my doctorate and graduating in two years so I could get back to my family.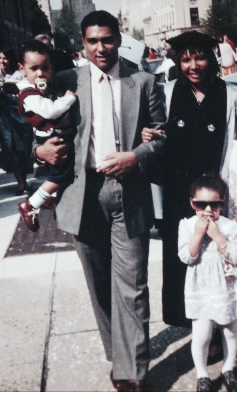 My husband joined me on the California portion of the experience as two of the locations were Los Angeles and San Francisco.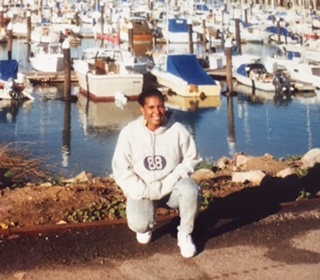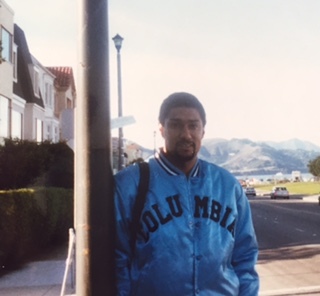 We had a blast, as I visited high schools, in between fun to conduct my research.
I enjoyed every state that I visited and realized the vastness, beauty, similarities and differences of every location. Some of the highlights were Alberquerque, New Mexico where I was very intrigued by the presence of Native American people and developed my love for turquoise jewelry, handcrafted and intertwined with silver and other traditional, native American art pieces. I loved San Francisco, although it was colder than I thought it would be, and I realized that I don't like sour dough bread but love dungeness crabs. I was shocked by the contrast in Los Angeles as I collected data from students at a high school in a high socioeconomic status neighborhood where there were lamborghinis and beyond in the parking lot and a school in Compton where I collected data from students in a trailer, which was their classroom. That is just not right, I thought and that resonated with me deeply. I found Nebraska interesting because I was shocked when I saw Black people there. I don't why but I hadn't envisioned that until I remembered that Malcolm X was born there and then I appreciated it more.
I could go on and on with each place but the gist is that since that journey, I have traveled throughout most of the U.S. with only 16 states left to visit. I plan to do that, if time permits, as there is quite a lot that is worthy to see in the United States.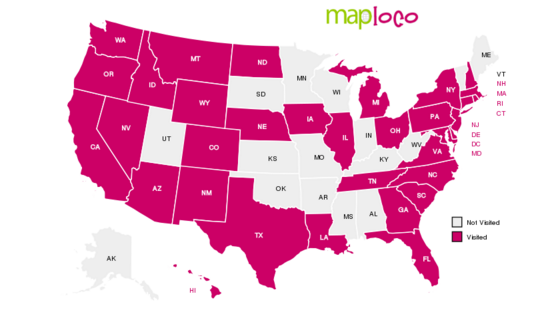 Outside of the above experience, as examples, I have enjoyed the beauty of the ocean in Hawaii, with my family on a couple of occasions, the quaintness of Martha's Vineyard and Miami, which was so wonderful that it ultimately became our home.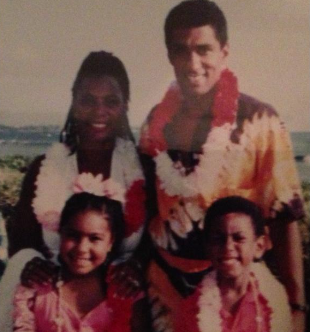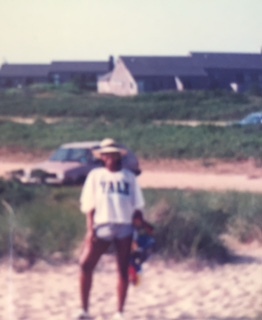 Then there was Chicago and Bismarck North Dakota. Both have their attributes but what I remember most is the frigid cold. Bismarck was so cold that I can't actually explain how I felt about it but I did enjoy visiting a tribal college there, later in my life, as a Professor. I also have had the opportunity to meet with tribal leaders at a conference in Nashville, Tenessee. There is a fantastic pancake spot in Nashville called the Pancake Pantry (http://www.thepancakepantry.com/) that I highly recommend. Speaking of food, New Orleans is one of my favorite places for amazing food. I can't do it justice here because it requires an entire post but if you have not had a shrimp po'boy, gumbo, jimbalya, shrimp etouffe and beignets in New Orleans, you MUST! The food in Baton Rouge is also amazing, as I recently learned, when I visited Louisiana State University to give a Keynote address at their veterinary school (http://www.huffingtonpost.com/patti-r-rose/why-veterinary-medicine-t_b_8211558.html).
As mentioned above, on my dissertation journey, I returned to Canada, where I had visited as a teenager (http://naturaliscoolenough.blogspot.com/2016/01/50-countries-and-counting-naturalistas.html). This time, I went to Hamilton, Ontario and Edmunton, Alberta. Both were beautiful, clean and interesting. Oddly enough, what stuck out to me in Edmunton, beyond the beautiful scenery and the friendly people, was the West Edmonton Mall (http://www.wem.ca/play/attractions-at-wem/world-waterpark) that the AAA host took me to see as part of my tour upon arrival. I am not big on malls but this one was huge and had an enormous wave pool in the center of it. I had never seen anything like it before, anywhere, so I was intrigued while simultaneously baffled as to why it existed.
Although I travel throughout the world, and will share my journeys with you in places such as Africa, Asia and Europe, in upcoming posts, it is a joy to share some my fun adventures in the United States. The lesson that I've learned, that led me to these journeys, is that those moments to go beyond your immediate circumstances are sometimes just within your reach. All you have to do is raise your hand high (go for it!), even when no one else does, when the opportunity arises.
Below are some travel tips for the U.S. and Canada that I hope will be useful to you:
1. Pay attention to the weather/season before your journey.
For example, if you do not like the freezing cold, do not go to Chicago (in Illinois) or Bismarke, North Dakota in the dead of winter. Your system may be shocked. To the contrary, remember, it is usually blistering hot in August in Miami, Florida. Choose your temperature preferences wisely.
2. Make a list of friends and family that you may have throughout the U.S.
Traveling throughout the U.S. is a wonderful opportunity to connect with
family and friends who may not live near you. If you're lucky, their homes may turn out to be a nice places to stay, the opportunity for a home cooked meal or two and tours of cities. This can be very cost effective and fun and you can do the same for others when they are in town. In short, whether visiting friends or traveling as a lone tourist/with your family/friends, eat, eat, eat. Food often tells you what's up in a state/city.

3. Check out national parks.
Although not mentioned in this piece, I had the opportunity to visit beautiful national parks with my family in the U.S., namely Grand Teton and Yellowstone. They offered some of the most beautiful natural sites that you can imagine. You don't want to miss this aspect of the U.S. http://www.nationalparks.org/explore-parks
4. Buy from local people while traveling.
When traveling outside of the country, there is a tendency to buy crafts made by local people to bring home and display. However, as you travel throughout the United States, try to find items that are traditional and made here, by the local people in the cities where people have been for many generations. You can find amazing crafts and beyond to cherish your memories of travel outside of your home state/city.
5. Drive or take the train as much as possible throughout your U.S. Travels.
Driving through Napa Valley, from Nevada to Arizona and from Maui and almost making it to Hana were three examples of wonderful experiences that I have had with my husband and children. I also love taking the train and we did so many times to go to Orlando from NYC, with our children, to take them to Disney world (which I love by the way), when they were little. There's something magical about the train in my eyes and depending on where you go, the scenery can be wonderful. Although it's no longer cheaper to travel by train than the plane in the U.S., for the most part, it forces you to slow down, rest and take it all in.
My next installation of 50 countries and counting, a naturalistas journey, will take us across the Atlantic Ocean to Europe, followed by Africa and then Asia. Let's go!