I recall meeting with one of my former colleagues at a University where we were both Professors. We were talking about obesity and how it is viewed culturally in the U.S. vs. some other countries. I began to tell her about this wonderful place called Fiji, where the women dancers, as an example, for the most part, are large, in terms of weight, in comparison to what the U.S. considers the standard of beauty, in terms of size.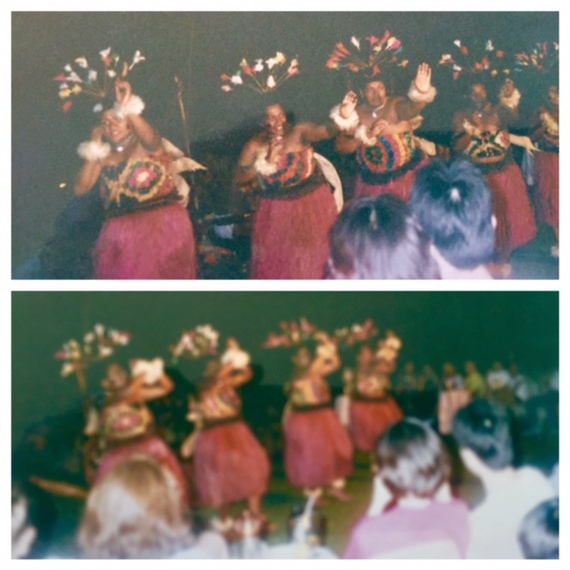 She interrupted me, in a very condescending way and stated, leaning forward and placing her hand on my knee, "Oh you mean Fuji." I looked at her thinking to myself, another White person thinking Black people don't travel and need to be schooled about places in the world. I moved back and gave her a look, knowing that I had just experienced a microaggression as described in my book on cultural competency, which promptly led her to remove her hand from my knee. I summarily informed her, albeit politely, that I did not mean Fuji, but Fiji. I then explained to her that Fiji, the place that I had visited with my husband and two children, is an archipelago consisting of 330 plus islands inhabited by people, of primarily African descent, that are referred to as Melanesians.
I corrected her by stating that she, I believed, was referring to the word that perhaps she had heard in relationship to film or the mountain in Japan, that I had also visited. She looked at me with a blank stare of embarrassment at which time I reverted to our previous conversation about obesity and the beauty of Fijian women and the people overall.
You see Black people do travel, which leads me to my discussion of Fiji. It is a place of warm, gracious, predominantly Black people. We traveled there from Miami and broke up our trip by stopping in Los Angeles before heading to the Airport for our connecting flight, via Fijian airlines. There, we began to see Black people with Afros, waiting to board their flight. We looked at them and they looked at us, noting our differences and our sameness--the reality that we were all Black, but from different places and cultures. Our smiles connected us and when we reached the island of Viti Levu, in Fiji, as we walked around our hotel and ultimately visited one of their villages, we were greeted heartily with the word, Bula (the Fijian word for hello), with the biggest smiles you can imagine.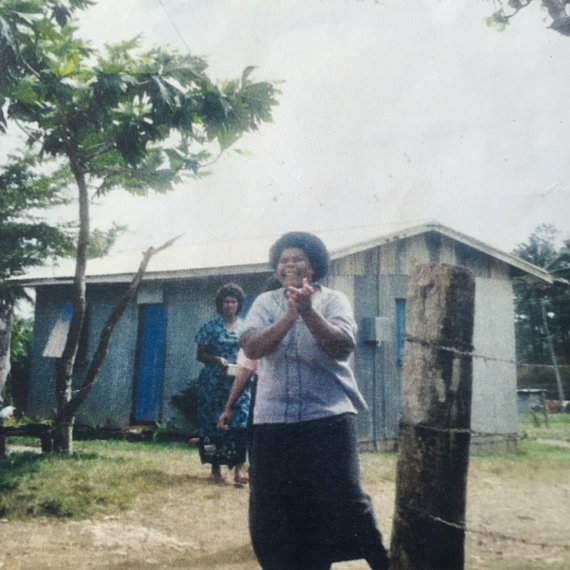 Before going there, I had a lengthy discussion with my younger brother who, while a Columbia University student, spent much of his time studying abroad in Europe and Africa, and subsequently, continued to be a world traveler. He informed me that the Fijian people were African. He had not traveled to there but read about them and desired to go there. One of my other White, Professor colleagues argued that Fijian people were not African but rather Melanesian. He had not been there either. I listened to both of their positions and decided I would find out. I would go with my family to Fiji and ask the people myself, and so I did.
The Fijian people are very gracious and the gentleman that we met who ran the kids program at the beautiful Sheraton Fiji Resort, where we stayed, was named Moses. Moses organized games and playtime for the children and chatted with us when we picked them up from their activities.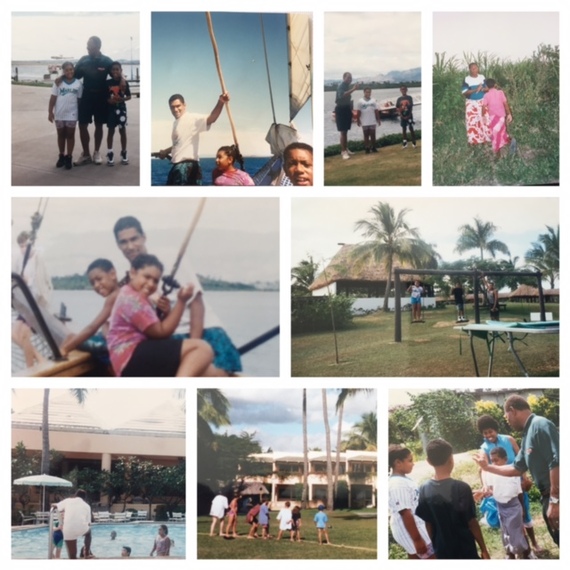 He was delighted to see Black people, from the U.S., and invited us to his village to attend the wedding of one of his family members and to visit the local school. We were thrilled to do so! I asked him if Fijians were of African descent and he laughed and replied "of course!" We went to the village and I had the privilege of sitting with the men, along with my husband and children, during one of their meetings, which was generally not permissible as women do not sit with the men when meeting with the Chief of the Village. But because I was a Professor, I was permitted to do so. It was at that time, that the Chief shared important information with all of us, in Fijian, as translated by Moses, after I asked him where were Fijian people were from originally. He explained that the people of Fiji are indeed of African descent, from East Africa, as they had traveled on ships called druas to Fiji and settled there in their early history.
Although there are some who consider this to be Fijian lore, I have no doubt regarding the accuracy of their understanding of their history as everything about them appears to indicate that they are of African descent. I valued and appreciated the connection between them and my family during our visit--one group of people of African descent to another. We attended the wedding and participated in our first kava ceremony.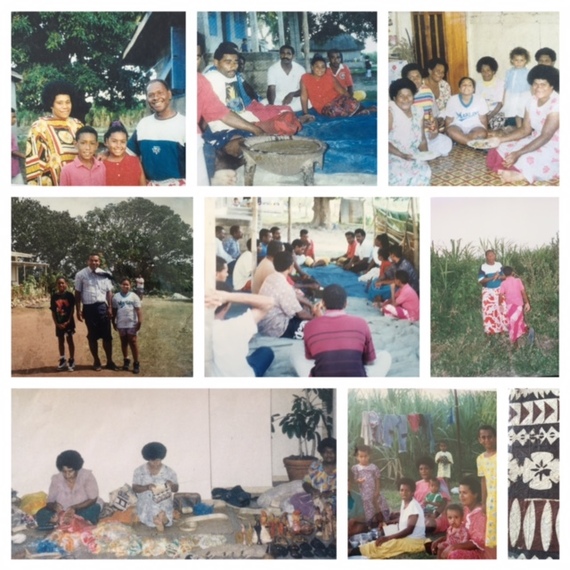 While in Fiji, besides the wonderful time spent getting to know the Fijian people, we enjoyed scenery so beautiful that I couldn't imagine leaving. The water was warm, crystal clear and vividly blue. The food was fresh and delicious including lots of seafood, rice, bread, coconuts, curry, fruit and general deliciousness. The people kept telling us to eat because they thought we were too thin! That was remarkable and enhanced my desire to stay there forever. There wasn't a great deal to do there, but that was the joy of it. We went snorkeling, which was exquisite--the best that I've ever experienced anywhere in the world, and enjoyed an excellent day cruise to visit other islands. On that excursion, we tried kava again with the Fijian people and other guests on board. We also spent a great deal of time in hammocks, I had a wonderful beach massage and we traveled around daily absorbing the loveliness of it all. We marveled at their crafts, particularly their skills with coconuts and masi (Fijian bark cloth) and purchased some hand carved statues and a mask for my collection. My husband and son wore lapas (cloth worn in a skirt-like fashion), as is the custom of the men there. We also took a ride on a shotover jet, which is a very fast jet boat ride and a highlight for our children and us!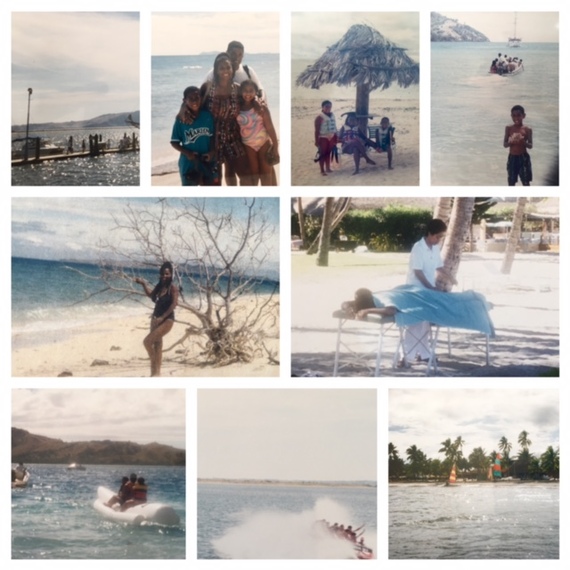 Overall, Fiji was a delightful experience. It was one of the few places that I have traveled to and absolutely did not want to leave. I actually tried to figure out if there was a way for me to get a teaching job at the University of the South Pacific, located in Suva, Fiji, when I returned home, so I could go back, but then reality set in. It is a place that I often dream of and think of returning to visit, although it is extremely far away. If you want a travel experience that is unique, aesthetically pleasing and wonderfully relaxing with gracious, happy people, visit Fiji--you won't regret it!
Below are travel tips, which may be useful for your travel adventures. In my next posts, I will cover several countries in Europe including Spain, Italy, France, The United Kingdom, The Netherlands, Monaco, The Vatican, and Portugal. So stay tuned!
1. Break up your trip with a stopover for a day or two.
When you are traveling to a place as far away as Fiji (depending on where you reside), it makes sense to stop in another location along the way and spend days there to break up the journey.
2. Go Beyond Your Hotel and Visit With the People.
Try and meet people from the country you are visiting who are willing to show you the real deal, off the tourist path. You will most likely be rewarded with a fabulous cultural experience that you will never forget.
3. Don't Believe Everything You Read in Books or That You Art Told --Go To The People and Ask Them Who They Are.
Truth is often distorted for the benefit of others. We are told that Ancient Egyptians were not African. Likewise, we are told that Fijians are not Africans. Look at the images on the tombs in Egypt and you will know the truth. Ask the Fijians who they are and they will tell you.
My favorite quote from the late, great historian, John Hope Franklin is:
"We must go beyond textbooks, go out into the bypaths and untrodden depths of the wilderness and travel and explore and tell the world the glories of our journey;"
4. Take Advantage of Children's Programs Offered At Resort Hotels for a Rest for You and So Your Children Can Meet Other Children from Around the World.

Children from around the world will often be with their parents in places that you travel to throughout the globe. Let your children meet and play with them rather than being by your side at all times. Your children will have a wonderful cultural experience, particularly since in many places those individuals running the programs are from the country you are visiting and you will have time to rest knowing they are having fun. This was the case in Fiji leading to us all being very refreshed when we joined each other for meals and other family activities.

5. Have a Beach Massage and Enjoy a Hammock on the Beach for Many Hours, Without A Thought of Getting Up Until You Are In a State of Complete Relaxation and No Longer Have a Care in the World.
This requires no further explanation. If you visit Fiji, you must do this. You will find a state of peace in this serene place of wonderment and beauty if you just commit to taking it all in, slowly and just enjoying Fijian Time!