When I graduated from Jamaica High School (which is now closed and I'm sad about that, which is another story for another time), in Queens, New York, it was an exciting time in my life. I had been accepted to college and would leave home in the fall. My graduation gift from my parents was a suitcase and a trip to Aruba with my best friend at the time, Valerie Wilson. We were so excited. It would be only my second trip out of the country as the first was to Canada, Montreal specifically, on a bus. That trip was also fun. It was just a bunch of folks from the neighborhood on an organized bus excursion, with tours and such but as I look back, it was not my ideal travel experience. However, I did have a wonderful time with my neighborhood friends on that trip. I'll give you the skinny on that story in a future post when I cover Canada, as I traveled there several times later in my life.
As I began this venture of writing about my travels, I decided to find pictures that my friend Valerie and I took in Aruba. It was so long ago, so I began an intense search, which took hours. After high school, Valerie and I stayed in touch. She organized, along with my mother, my bridal and baby showers and was in my wedding. Over the years, we moved and lost touch and I often wondered how she was doing. As I was rummaging through my house to find some of our pictures from Aruba, I also went online to see if I could find her, as I prepared to write this piece, and sadly I found her obituary along with her husband's on-line. They died three years apart, she in 2014 and he in 2011. I was devastated. I met him a few times, when they first met, and Valerie was very excited about him. They were a cool couple together and she later became Valerie Distant when they married. Valerie is so important to my travels because it was with her that I took my first international trip by air and when I realized that travel would become a key aspect of my life.
My next trip, after Aruba, was to the Bahamas for my honeymoon with my husband. This trip (the subject of the next installment of this series) was also recommended by Valerie so stay tuned because you will not believe where we were planning to go before she intervened and advised us otherwise and what happened before my husband and I left for this trip. In any event, at the time that I traveled to Aruba, it was still part of the Netherlands Antilles. What I remember most are the trade winds and the Divi-divi trees, in which the wind was so strong that the trees seemed to be in a permanent sway. This tree is Aruba's trademark. Although I am a steadfast naturalista now, at that time, I had a perm and short hair, and it seemed that every time I came outside in Aruba, the wind would blow so hard that having any kind of do was not an option. I didn't care. The water was blue, the weather was warm, we were on the beach, having an international experience and I was thrilled. We took a boat ride where I went on jet skis for the first and last time in my life. That was a fun thing to do, but I was terrified after falling repeatedly, which Valerie found hilarious while I was a wreck.
Nevertheless, Aruba was amazing and the travel bug bit me. My skin was already cocoa brown but when I returned home from Aruba, I was darker and I loved it. I was only there for a week but the sun had bathed my skin creating a darker shade that everyone, back at home, noticed immediately when I returned. There were so many questions about where I had been and excitement when I said Aruba, that I knew I had done something worthy of repeating, over and over again, namely travel.
I have since returned to Aruba, for a conference, and it's a bit different from when I went there the first time. It wasn't quite as touristy then as it was when I went for my return trip, although the hotels on the beach were lovely both times. Valerie and her family had vacationed there many times so she knew the exact hotel to pick and I trusted her judgment. We had a buffet breakfast every morning with an array of fresh fruit and choices of all kind of deliciousness. We joked about the pace of service as we felt it was a bit slow but then realized we were enjoying Caribbean time, which was more relaxed than the hustle and bustle that we had become accustomed to in New York. I was fascinated by the fact that the people spoke Papiamento. This language is comprised of Spanish Portuguese, Dutch, English, French, Arawakan and African languages, which was absolutely intriguing to me. I also loved that the cheese and milk were from goats rather than cows, which was a little nuance that, along with the language, was different from anything that I had ever experienced. Everything about the experience was enjoyable to my senses.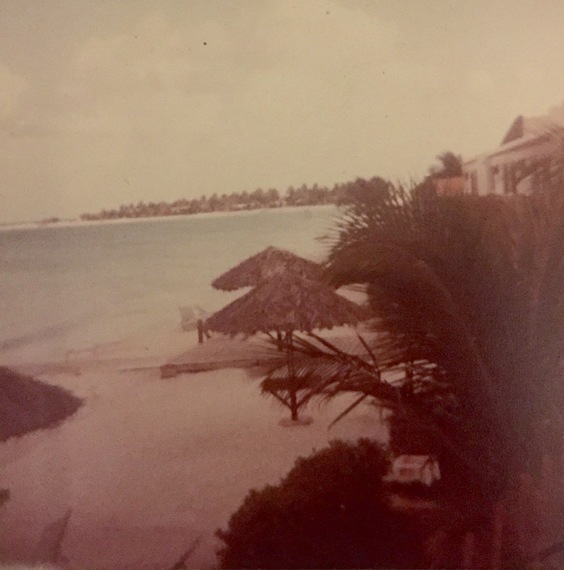 So my recommendation from my first international travel experience, by air, is to begin your travels as early in your life as possible. I wish I had started as a little girl rather than as a teenager because I felt I had so much catching up to do. Realizing this, when my husband and I had our two children, we started traveling the world with them when they were around ages 5 and 7, with their little knapsacks on their back and their small personal suitcases. They were worthy travel companions, which I will discuss as this series continues. As a young woman of 18 years old, I was fascinated by my trip to Aruba and it began my journey into culture and diversity and my insatiable love for travel. So, RIP Valerie Distant. I thank her for starting me on this journey and I hope that her journey beyond this world continues to be filled with adventure and excitement. I also thank my parents, who have also passed beyond this world (may they RIP) for giving me the gift of travel, which started beautiful travel experiences for my family, and me which continue.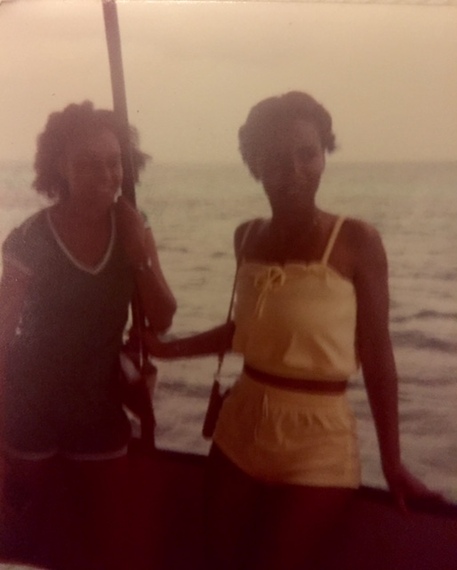 Below are some tips on how you can begin your travel journey, if you have not already, which I hope you will find useful. Tips will follow throughout this travel series, with more detail each time.
3. Research the country first.
If you are planning a trip to Aruba, as an example, go on-line and read everything you can about it. Learn about the culture, the history of the people, places to see and things to do, the food and the weather temperatures, so you can dress accordingly.
4. Plan your budget.
You must consider your airfare first as affordability is the key. I recommend shopping around extensively, to compare prices via different airlines. When you are ready to buy your ticket, if doing so on-line, be ready with your credit/debit card to pay in the event that you find a good price that you want to grab quickly. If you are planning to travel on a tight budget, check out this link, which has some worthy tips: http://www.willedmond.com/journey/budgettravel
5. Save towards your goal.
Traveling, in terms of affordability, is just like anything else. If you are serious about it, put aside all extra money (no matter how small) that you can in a travel fund, not to be touched, except for your journeys. Give yourself time to save and accumulate the funds that you need for airfare, a place to stay, meals and sightseeing (depending on what you want to do in the nation where you will travel). On those occasions where you may receive gifts such as birthdays, holidays, weddings, ask for a donation to your travel fund. Travel must be your priority if you want to take it on with enthusiasm.
Do know, that there is a lot going on in the world today, but don't be afraid to travel. There is nothing like seeing the world! Stay tuned for my next travel series blog post where I will share another journey with you with an intriguing "before the trip" experience that is unbelievable! I will also provide more travel tips and ideas on how to visualize your travel dreams into reality! I am a firm believer that if you believe it, you will achieve it, for real! Stay tuned to find out how.