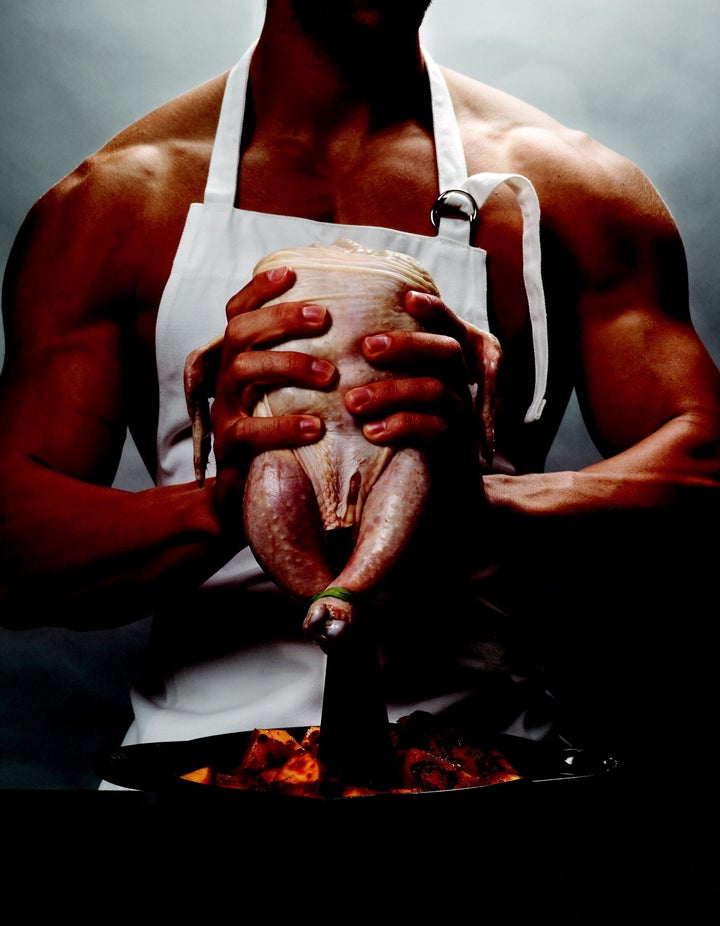 When we first got wind of the existence of "Fifty Shades Of Chicken," cookbook, based on E.L. James smash hit "50 Shades Of Grey" erotica trilogy, we just weren't sure how sexy chicken could be (apologies, @NYTChicken). Turns out, poultry porn is pretty legit.
The cookbook, which is available Tuesday, offers sexually-inspired recipes such as "bacon-bound wings" and "birds gone wild." There are also plenty of sexually-charged passages with lines such as "I brood in the luscious marinade. Some jerks are nicer than others" and "I'm going to rub you with extra-virgin olive oil, the best I have."
While a lot of the photos include (naturally) close-up shots of chicken, as well as a lot of very drippy and oozy sauce photos, we were particularly drawn to the most overt photos -- the ones with men groping the chicken. We'll leave it up to you whether that's a good thing or not.