Many of the women we talk and write about most at HuffPost Women are highly visible -- Hillary Clinton and Lena Dunham, for example -- but slightly lesser-known talents also grab our attention from time to time, often through our weekly Best Tweet roundups.
Through those roundups and a few other serendipitous connections, we started keeping an eye on Sarah Heyward, AKA @ShinyUnicorn, a very talented writer for HBO's "Girls" who co-wrote episode 3 of season 2, which aired Sunday night. She's insightful, hilarious and, as it happens, a connoisseur of novelty board games.
So when we heard about an extraordinary new product, the Fifty Shades of Grey Party Game, we knew it was time for Sarah Heyward to visit. And it couldn't just be a visit, it needed to be a video.
Thus Sarah, along with Margaret, Emma and Nina from the HuffPost Women editorial staff, plus HuffPost Parents associate editor Jessica Samakow, HuffPost front page editor Adam Goldberg crowded into a small conference room armed with tequila and shot glasses to do a little product review. We captured it all in the video above. Watch, then read what we learned over the course of the afternoon:
1. The Fifty Shades of Grey Party Game is the most vanilla game we have ever played. Remember playing Girl Talk and Mall Madness when you were 11? Each was more suggestive than what we encountered on our journey to "find our inner goddesses."
2. It takes 30 minutes to read the rules of the Fifty Shades of Grey Party Game. We read them so you don't have to, and let us assure you, none of them leads to the game making sense.
3. The Fifty Shades of Grey Party Game is supposed to be played by friends who know each other well. You take turns reading a question from the deck of cards provided, and everyone at the table decides which friend is most likely to have done the scandalous thing in questions, such as "Which friend would never dream of making out at the movies?" and "Which friend would be most likely to insist on splitting the restaurant bill on a date?"
Since some of us didn't know each other at all, we made the friends on the list (a list titled "Submissives of Christian Grey") other individuals we know and love -- like General Petraeus, Mama June, Donald Trump, Shoshanna from "Girls" and Britney Spears.
4. Sarah Heyward knows A LOT about Britney Spears.
5. You can call your boss while you are drinking tequila and playing the Fifty Shades of Grey Party Game during work hours, and instead of firing you, she will play along.
6. You never know what you don't know about your assistant editor.
Special thanks to Sarah Heyward, Adam Goldberg and Jessica Samakow.
Related
Before You Go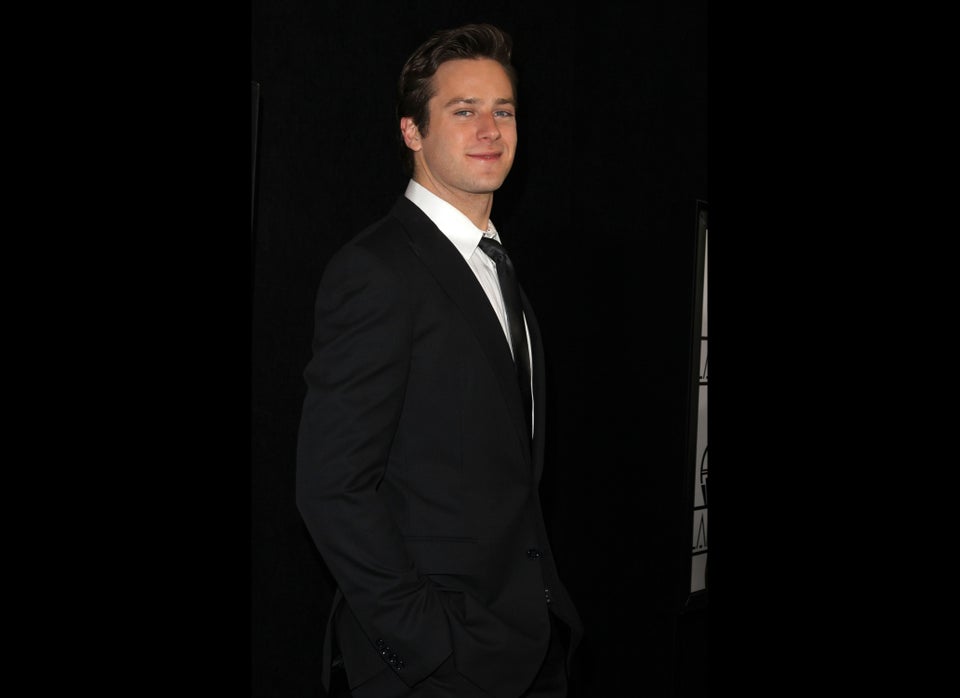 Casting 'Fifty Shades Of Grey'
Popular in the Community