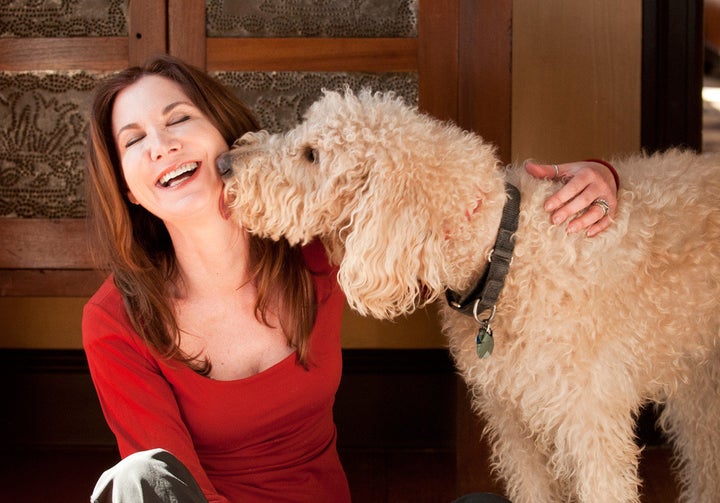 While recently sitting around the pool at her parents' condo in Palm Beach, Fla., Karen Exkorn noticed that almost every woman, no matter what her age, was reading the same book -- "Fifty Shades of Grey." They were all shouting to one another, "Can you believe Christian did this?" and "Can you believe Christian did that?" Over and over, she kept hearing the word "Christian" as the women discussed the handsome main character, Christian Grey, in the wildly popular trilogy by E.L. James.
"And that's when it hit me ... all these Jewish women were talking about Christian. Instead of Christian, though, what about a new book with Jew?" Exkorn said. "I started thinking about this and decided there should be one."
Exkorn put pen to paper and created "Fifty Two Shades of Blue-ish," a story about a nice Jewish virgin, Rachel, who falls in love with her handsome hunk of Jew, a man who hungers for more than just matzah balls.

The book has been described as a pulsating, page-turning parody designed to stir up your every fantasy ... and your Jewish guilt too (even if you're not Jewish). Published by Orange Press in October, the book is a fast read at only 122 pages. One online review called it as "an entertaining romp through Rachel's life as she strives to find the delicate balance between love, lust…and latkes."
At 52, Exkorn is a lot more than just the writer of soft porn. She's also founder and president of KAS Consulting and Speak On, writing corporate speeches and running executive retreats. She's also a wife and mother of a son diagnosed with autism and the author of "The Autism Sourcebook" published in 2005. And she's creator of the "F**ket List," or the list you create and fulfill now rather than when you're old.
We recently chatted with Exkorn about porn, being 52 and her recent date with Tiny Fey and Amy Poehler.
What made you start writing a soft porn book at the age of 52?

The genesis of this was my book tour for "The Autism Sourcebook" that came out in 2005. One of the autism moms came up to me and said "I love your book, but if I read one more book on autism, I'll go crazy ... can't you write something fun or funny?" At the time, I was in serious autism mode and it would never have dawned on me to write something funny. But then after hearing all the Jewish women talking about "Christian" by the pool, I thought it was time to create a main character called "Jew" -- who's Christian's half-brother.
Did you ever have any reservations about doing this kind of book?

I did. After I wrote it, I was afraid that my corporate clients wouldn't take me seriously and that the autism community wouldn't take me seriously. And then I thought, I'm just going to go for it anyway.
Is this a book just for Jewish women?

No, it is not just for Jewish women ... the book was tested on a mixed group of readers and they all just loved it. It's fun and funny and doesn't take sex too seriously. Every author knows you have to do research for your books and so my husband got to be involvd happily in the research and offered some suggestions for the book as well. My 77-year-old Jewish mother also offered some suggestions.
Can one enjoy your book if they haven't read "50 Shades"?

Yes, they can still enjoy it. But if you have read "50 Shades," then you'll get more of the inside jokes in my book. But you can enjoy it no matter what. It will take you only about an hour to read my book. That was one of my things. I wanted it to be ... fun but also something you could read in one sitting.
What did you think of "50 Shades"?

I only read the first one. I'll just say that it inspired me to write "52 Shades of Blue-ish." I took that idea of helping women be more comfortable with their sexuality to another level. I wanted to show that sex doesn't have to be serious, but that it can be fun. You can have food to have fun with sex ... you don't have to go to the sex toy shop. My book is allowing women to have more fun with sex. Some of the sex in "50 Shades" is very serious. I wanted to take that and turn it on its head.
So will you write a follow-up to "52 Shades"?

It's funny because I've already been asked about this. But first I want to celebrate this book. My message to women is bigger than this book -- my message is just to go for it. Go for all the things you've always wanted to do but keep putting off for whatever reason. You need to embrace your inner princess ... that voice that tells you to have fun and take risks and make time for themselves.
So is this why you created a F**ket List on your website?

Because people make Bucket Lists and then wait until they are too old to be able to do any of the things on the list. Why not do things now ... take risks now? For my part, I'm having more fun these days. I go out dancing with girlfriends. I actually got up recently and danced on the bar at Hogs & Heifers Saloon. The last chapter of the book takes place there. It was so much fun. I've done it twice now. And I'm 52. Writing a soft porn book was on my F**kt Lit and now I've done that.
I heard that one of the items on your list was to go on a date with Tina Fey and Amy Poehler -- and that you got to do it.

Yes, I did. I'm on the board of an organization called New York Collaborates For Autism and we were putting on a benefit called Night Of Too Many Stars hosted by Jon Stewart. One of the live auction items was a date night with Tiny and Amy and I won it. I had an extraordinary evening with these two extraordinary women. You want to talk about women who fully embrace their creative and silly sides? It's these women. They are my role models. During our date night, we talked, we hugged, we kissed, ate tacos..
What else do you do for fun?

I teach a dance class on Friday mornings once a week. I get everyone from women in their 30s to women in their 70s. I have beginners and professional dancers. The class is so much bigger than dance. I teach women to look at themselves and laugh. And I have rules: if you forget the dance just make up your own; if you make a mistake, make it a big one; if it hurts, don't do it. I've been teaching it just over 10 years.
Is there anything on your list you still want to accomplish?

You can bet I'll get back up on that bar. But that's just a repeat. I do have one related to Paul Rudd. I have a real celebrity crush on him. I kissed him on the cheek once. I need to get a bit more of that.
Before You Go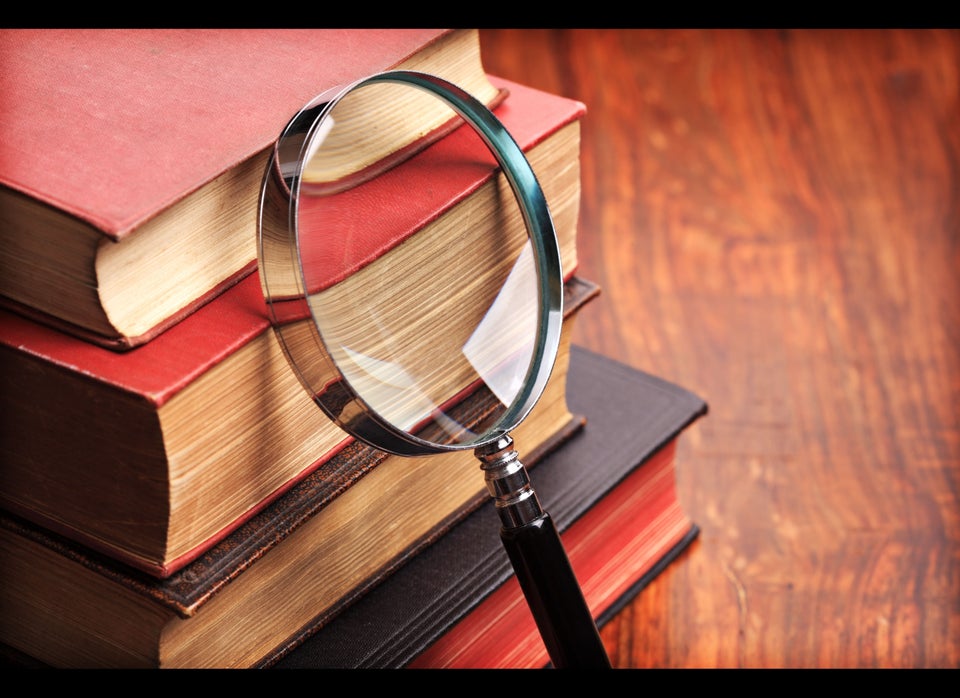 5 Ways To Find Your Next Act
Popular in the Community