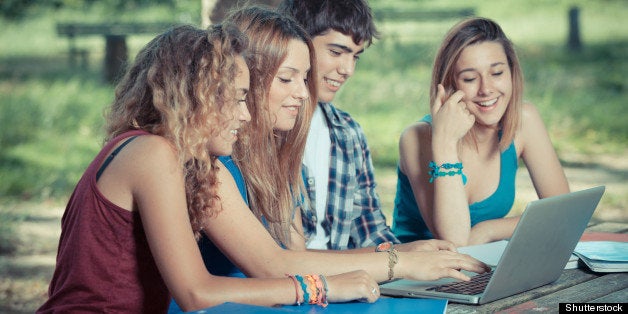 Now that you've danced the night away at prom and graduated high school, the college countdown is officially a go. Though you may be itching to pack up your bags and start a new life at your new school, there's another thing you've been looking forward to – the summer. While hitting the beach and finding a summer romance might still be a top priority, this summer will be different. Once this summer is over, you'll be in college. Crazy, huh? Between getting ready to head off to your future alma mater and having a summer you'll never forget, expect to be pretty busy! Lucky for you, we're giving you a go-to guide for your final pre-college tasks.
1. Clean out your closetBelieve it or not, your high school wardrobe should be different from your college clothing. Besides the need for polished, internship-approved clothes and fun, going-out apparel, you're itching to get rid of the terrycloth mini that was so freshman year. When's a better time than before you head to college? Grab some of your girlfriends and reenact the closet raid scene from Sex and the City: The Movie (sans the bubbly, of course)! You and your super stylish panel can decide which clothes you should keep, store, and toss.
So you picked out the clothes you want to get rid of, now what? Host a clothing sale so you can say goodbye to your high school threads and make money to fuel your new closet.
The summer before I started college, I wanted to reinvent my style. My mom and I came up with this fabulous clothing sale idea and it was a success! I invited a bunch of my friends, hung a ton of posters around town, and hosted a tag sale at my house. Not only did I make a decent amount of money, but also it felt great to get rid of things I barely wore anymore. As for the products that didn't sell, I donated them to Good Will as well as less fortunate families.
Just remember that a little publicity goes a long, long way. You can't imagine how many people will come to your sale if they see a few signs around your neighborhood. If you live in a bustling metropolis, create a Facebook event and invite the most stylish girls you know!
2. Get organizedA clean and tidy space is not only aesthetically pleasing, but it also does wonders for your sanity! But what should you organize? Everything! If you begin keeping your room, closet, and computer organized early in the summer, you'll have your new lifestyle down pat by the time you head to college. Plus, you can enjoy the perks of spic-and-span surroundings. Start this organization brigade by taking a trip to The Container Store or labeling all your emails.
3. Create your resumeLet's be honest – when would you have needed a resume? If the Common Application didn't require it, what was the point? Between applying for E-Board positions to creating an account at your college's career services, every college student needs a resume. But don't stress out just yet- creating a resume is much easier than you'd think! If you're an eager beaver this summer, do some community service or help out around your dad's office to build your resume.
4. Flirt with your high school crushSo remember that boy you've (not so) secretly loved since sophomore year? You know, the one you were too afraid to talk to? Well, there's no way you can head off to college without making him notice you. Let's put it this way: if you can't flirt with this guy who you may never see again (unless things really heat up between the two of you – fingers crossed), how will you chat up a college boy? Whether you like a shirtless picture of him on Facebook or strike up a conversation in person, your confidence level will catapult and you'll be ready to take on the college dating scene. Trust us, you'll regret it if you don't!
5. Become a social (media) butterflyYou won't believe how many people are tweeting, tumbling, pinning, and Four Square-ing at college! Be ahead of the trend by setting up all your social media accounts now. Becoming a social media guru is a great way to connect with your new college friends as well as your campus.
6. Frequent your favorite local restaurantsThere will come a time when you're at your school's gym and suddenly start to crave a sandwich from your town's 24-hour deli. (Just me? Awkward.) Before you say good-bye to your preferred entrees and appetizers and hello to questionable dining hall food, head over to your favorite restaurants. Kill two birds with one tasty stone by getting a group of friends to attend. "Not only did it allow us to get in that last salad from our favorite Greek restaurant, but it gave us more time to spend with each other," says Hannah Mezan, a junior at Tulane University. After all, doesn't everyone love bonding over a scrumptious meal?
7. Start reading the news everydayWhile you could've gone a day or two without reading the news as a high school student, that's unacceptable in college. This summer, infuse reading the news into your daily routine. Not only will teachers bring up current events in class, but also your friends will be so impressed with your ability to cite The New York Times. Subscribe to an online news site, like The Daily Beast, sign up for the New York Times' daily headlines email, read the paper when you're on the elliptical, or check out HC's news blog. If you're really into pop culture and the latest in the fashion industry, don't forget to read Pop Campus and Catwalk to Campus every day (in addition to the hard-hitting news, too)!
8. Spend time with your parentsThis just in: hanging out with your parents is cool again. Gone are the days when your dad dropped you off a block and a half away from school. Believe us, you're going to miss your parents when you don't see them everyday. Cherish the time you have left with your parents this summer by running errands with them or hitting the movies.
9. Cook for your familySince we're talking about giving your parents the attention they deserve, why not cook for them? Not only are you in charge of the menu, but it's also a nice way to thank your parents for all their help. Don't worry, you don't have to be the next Rachael Ray to partake in this one. "If you're not a good cook, make it fun and research some recipes on Pinterest," says Bethany Christie, a junior at Lafayette College. Cooking a family meal is also a great way to indulge in a home-cooked dinner. When your dining hall isn't serving your favorite veggie burger, you'll be wishing that you were back in the kitchen.
10. Read some classic booksMaybe you read Lord of the Flies and Catcher in the Rye in high school, but do you really remember those novels? Admit it: if you were in a time crunch, you would just look at the SparkNotes summaries. Since you're not swamped with homework this summer, re-read the books from high school or even pursue a classic that you've never read. Now that you know what really happened in The Great Gatsby, you won't be completely lost when you're in your literature class or flirting with that cute English major!
11. Watch some classic moviesOn that note, watch a couple of iconic movies this summer. But what movies should you watch? From Fight Club to Casablanca, the opportunities are endless—there are plenty of "movies you need to watch before you die" lists on the web! By watching these famous movies, you'll save yourself from the "I can't believe you haven't seen this" comments.
12. Connect with your roomieThough you may want to leave the heart-to-hearts until you're moved in, take the summer to get to know your future roomie. Whether you want a face-to-face encounter or you're more comfortable with texting, make sure to get the conversation rolling! The first few days will be less awkward if you know about her family and that she's obsessed with Drake!
13. Make an appointment with your doctorBetween getting that last Gardasil shot and the vaccines you need before school, you must see your doctor before heading to college. After all, don't you want to make sure that you're the healthiest you can be? Also take this time to ask your RD tons of questions:
What's your doctor's phone number?
Where should you refill your prescriptions at school?
When should you make your next appointment?
If you want to start birth control before you head to school, when should you start?
Who should you contact if you need a doctor at school?
Take a notepad with you to jot down answers so you won't forget any important details from your appointment.
14. Get familiar with your college townAlthough you have four glorious years to know the ins and outs of your college town, do some research now. Whether you memorize your new home's public transportation system or write down a list of yummy restaurants, knowing the basics will prevent a typical clueless freshman moment.
15. Clean up your Facebook pageRemember when you cleaned up your Facebook for the application process? It's time to go back and edit your timeline again. Let's be honest, everyone Facebook stalks his or her newest friend. Make sure your page reflects you. Start by "unliking" that TV show you stopped watching and untagging those awkward and unflattering pictures. You never know who you next friend will be!
16. Go on a road trip with your friendsThough goodbyes can be rough, make the most out of the remaining months by going on a road trip with your friends. "My friends and I decided to take a camping trip a few weeks before we all went to college," says Lauren Macmullen, a junior at Boston University. "We still tell the stories of that first camping trip, and it was such an amazing time for our friendships that we have made it a tradition and go every year, coming back each time with hilarious and exciting stories!" Whether you all pack into your parents' minivan or splurge on an airplane ticket, the memories you create will bring all of you much closer and can even make you more motivated to keep in touch in college.
17. Set up a LinkedIn accountFor those of you who don't know what LinkedIn is, let me break it down for you: LinkedIn is like a professional Facebook. Tempted? Why not get one! Connect with old classmates, former teachers, and even your parents' friends. Not only will this come in handy when you're looking for internships and jobs at school, it's also quite addicting!
18. Reevaluate your TV show choicesThey've been there for us through the thick and thin; however, it's time to let some of them go. No, I'm not talking about your slew of boyfriends—I'm talking about your TV shows. Unlike your high school years, you won't be spending your downtime catching up on the latest Finchel drama on Glee. Between your busy schedule and your changing interests, watching all your high school programs is no longer a top priority. Plus, you may not have a TV in your room (that's a saga all in its own). Now that most shows have had their season finales, prioritize your favorites. If you're not itching for a season premiere, drop it. Don't worry, you can always rekindle the flame next summer.
19. Register for classesCan you believe you're already registering for classes? Now that you're in college, you have so many more class options. Though it may seem overwhelming, make sure to take a look at your Gen Ed requirements. With those must-have credits in mind, choosing classes will be a million times easier!
20. Buy your textbooksClasses? Check. Now it's time to purchase those textbooks. Though they're sold at your campus bookstore, they may not always be the cheapest. Search around the web for the best deals: Amazon, TextbooksRUs, Chegg, etc. Buy purchasing your textbooks now, you'll avoid all the "out-of-stock" emails and crazy lines.
21. Get a haircutIf you're looking to turn over a new leaf when you head to college, what's a better way than with a new cut and style? Flip through your favorite magazine and consult with your hairstylist. Tons of websites even have virtual makeovers so you can test a bunch of hairdos without the permanent consequences. Once you have a new 'do, you're one step closer to turning into a new you!
22. Learn how to (quickly) get ready in the morningWhether you've slept in for an extra half hour or are racing to make that day-to-night, transition, you'll quickly learn that college students are always on the go! Take this summer to learn quick and easy makeup routines. Your life will be a lot less stressful once you've mastered an efficient process.
23. Take a self-defense classWe don't blame you if you're a little nervous to go to college. From the scary number of sexual assault instances to the occasional missing person case, you may feel as if college is a dangerous place. Ease your mind by taking a self-defense class with your girlfriends. It's a great skill to have and you can bond with your friends. While this doesn't give you the excuse to walk in a sketchy part of town all by yourself, you can be a little more confident. Look online to see if any local martial arts studios or police stations are holding classes.
24. Have a hometown pride dayThey say that home is where the heart is, and that definitely doesn't change when you're in college. Even though you may be sick and tired of your native ground now, take a day to appreciate it for what it's worth. "Personally, my hometown love has significantly increased since going away to college," says Maddy Foley, a senior at Kenyon College and HC Contributing Writer. "My friends and I used to complain all the time about being from Cleveland, but now I strut my Cleveland-themed regalia around campus with pride." Head to your favorite café and have that mocha frappe that you secretly can't live without. Or take a walk in your town's park. You know, the one you used to play on all the time when you were in kindergarten. Though you'll still be homesick, at least you can remember your fun dedication day.
25. Get inspiredIt may sound clichéd, but college is truly the ultimate time to find out who you want to be. Though you can't reinvent yourself overnight, make a Pinterest board for the type of woman you want to become. From the heart-filled quotes about Giuliana Rancic's breast cancer battle or pictures of Hilary Clinton shaking President Obama's hand, this board will serve as your motivation to become the best you that you can possibly be. While you can get inspiration from your favorite role models, remember to stay true to yourself. Once you have an idea of what kind of person you want to be, making that transition in college will be a little bit easier.
Support HuffPost
The Stakes Have Never Been Higher
Related
Before You Go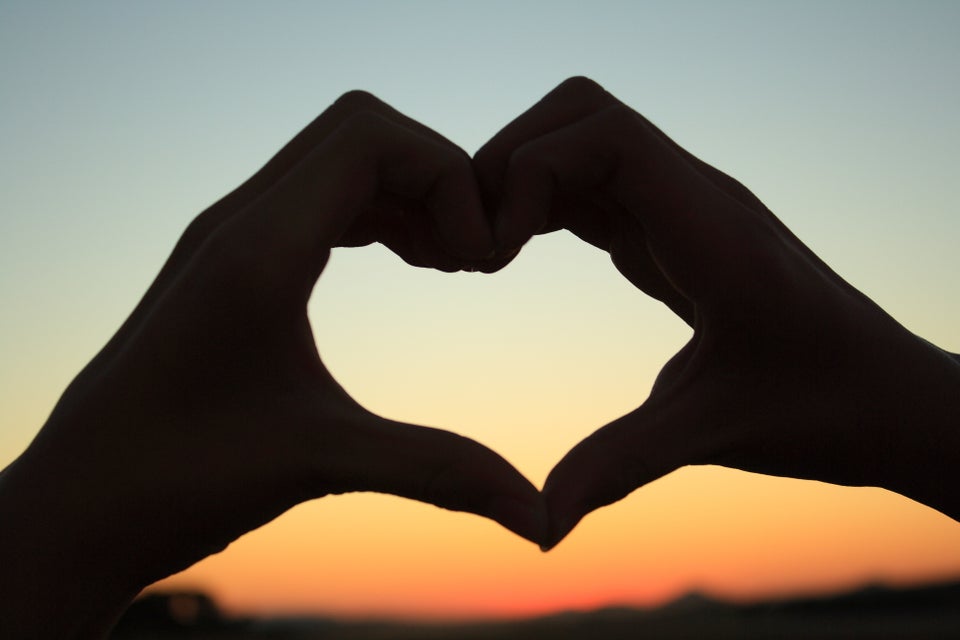 5 Signs That You're Making The Right Decision
Popular in the Community