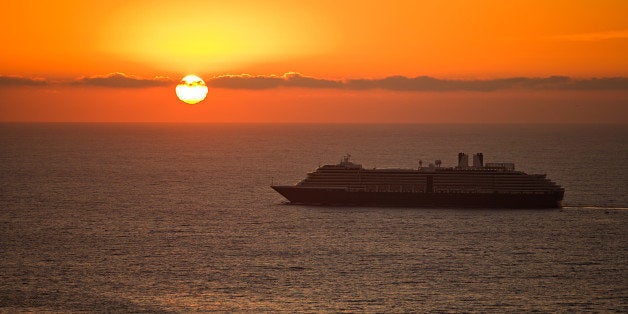 Amazingly, Americans age 50 and over spend more than $150 billion annually on vacations. For many, travel is their number one leisure activity.
Some travel so they can cross something off their bucket list, such as drinking wine in Tuscany. Others travel to indulge in a passion, perhaps studying the geological wonders of the world or learning a new language. And for many, travel is a time to enjoy a special vacation with several generations of family.
Tours and cruises are a great way to achieve any of these objectives. In fact, they are among the top vacation choices for much of the 50+ crowd. Many travelers are happy to let someone else making all the lodging, dining, transportation and entertainment arrangements. The good news is that the choices for guided tours and cruises are nearly endless, and can fit almost any budget, travel style or itinerary expectation.
So how do you choose the right tour or cruise? Here are some points to consider:
Activity Level: Travelers should determine the objective for their trip. Is it to rest and relax or stay on the go? Actively learn and explore or just enjoy the scenery? Immerse yourself in a culture or admire from a distance? Tours and cruises often have themes and all have set itineraries, so it's important to know what your objective is before you make reservations.
Destination: Some cruises and tours head for far-reaching places and little-known ports of call, while others stick to more mainstream destinations. Others combine the two. Travelers should consider the appeal of all legs of their trip. Some people like to take trips that allow them to add on other destinations or more days to the end or beginning of the trip, so consider that option, too. Doing so could really give you more value for your dollars.
Timing and budget: Prices for tours and cruises may be lower in off seasons such as spring and fall, and may also help travelers avoid weather extremes. Also, single travelers should be aware that some trips charge for lodging based on double occupancy. In addition, the cost to get to and from the trip should be factored into a trip budget. For example, you may have to fly to and from a cruise port.
Size: From intimate, small-group excursions by van or small boat to large tours via bus or cruise ship, size can make a difference. Travelers should be realistic about their desire to be around large or small groups for extended periods and about their need for independent excursions or time alone.
Physical limitations: Travelers with physical limitations or special medical needs should realistically assess their ability to engage in the trip itinerary. They should also check whether medical care is readily available or accessible on all parts of the trip.
Discounts: Travelers 50 and older should remember to seek out discounts. For example, a variety of travel discounts -- from car rentals to cruises and lodging -- are available to AARP members. Membership cost is often recouped quickly by using a few discounts.