There seems to be a popular, largely unspoken belief out there that women over 50 shouldn't be wearing bikinis, or any other two-piece bathing suits that show the stomach. But recently, there have been several major media moments that debunk this fashion myth, starting with 2016's groundbreaking issue of the Sports Illustrated Swimsuit Edition--the same one that featured plus-size model Ashley Graham as its subject.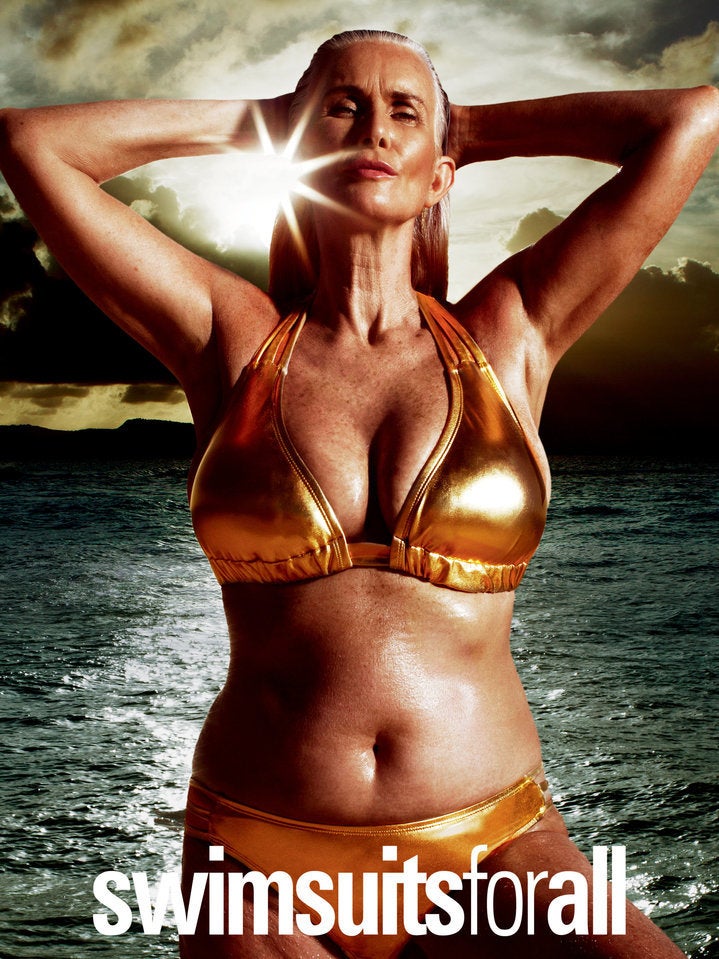 This issue also contained a gorgeous ad spread by bathing suit company Swimsuits for All featuring the smokin' hot, then 56-year-old Nicola Griffin. This was no tankini she was photographed in. The very lightly photoshopped images showcased her in a skimpy, gold metallic "itty bitty" bikini. The same one cover model Ashley Graham rocked in the same ad spread!
The campaign allowed Nicola's age to show through, including age spots, wrinkles, and cellulite. And the result was glorious!
Women over 50 rocking bikinis has become so common that recently, In Style magazine even ran a feature on their website showcasing a video of "Over-50 Bikini Babes". The spread included celebrities such as Elle Macpherson, Elizabeth Hurley, Cindy Crawford, Kris Jenner, and Sharon Stone.
Kris Jenner is actually 61 and has birthed six children. Her flaunting a bikini body is remarkable and ground-breaking for women everywhere!
Of course, many of the women in this celebrity spread have access to the most expensive, exclusive, state-of-the-art anti-aging treatments and plastic surgery. So, if you're a "real" woman over 50 looking to ease your way into the world of bikinis, I've got some inspiration for you!
Periodically, I invite my Mom, who is over 50, to participate in the blogger shoots and social media videos I create. I was down at her home in Miami Beach not too long ago when she agreed to jump in front of the camera with me.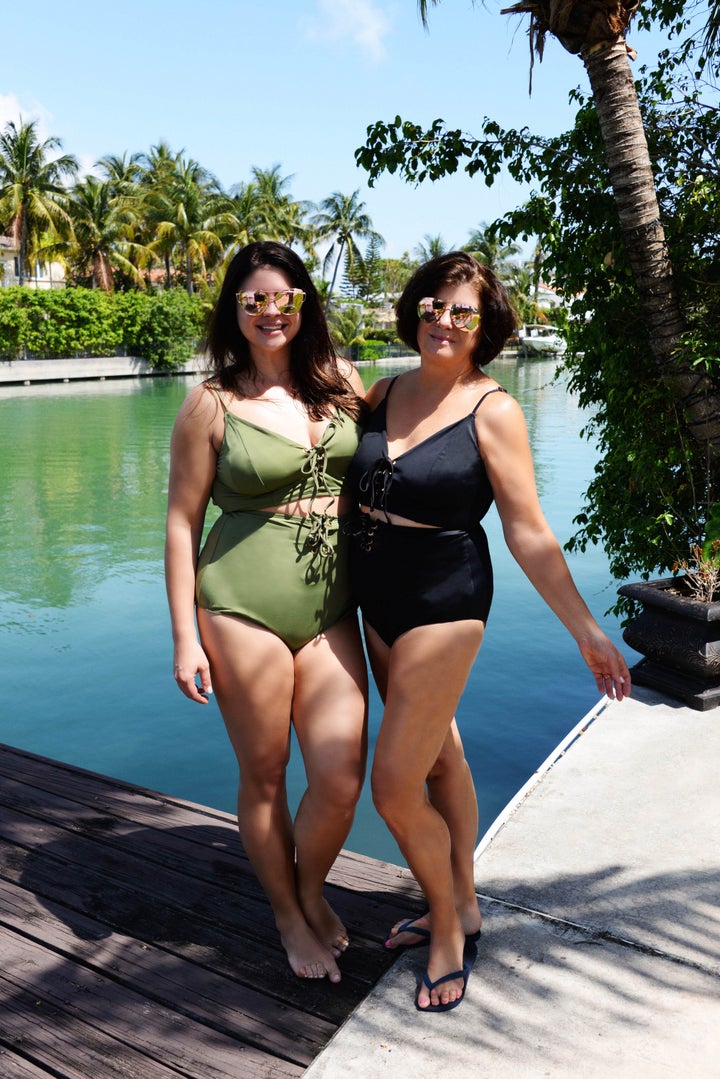 I think we can all agree that she looks amazing!
This lace-up front two-piece from JustFab is a great option for women who are looking to experiment with two-piece styles, but maybe aren't as comfortable as the Kris Jenner's of the world with flaunting their 50+ figure. This suit is universally flattering and works on women of all ages and sizes!
No matter what age you are, or what you choose to wear, the most important thing is to love the body that you have, harder than ever before! For more inspirational content like this, and to receive a weekly dose of Body Love to your inbox, visit melparrish.com and sign up for the #healthyatanysize community.
REAL LIFE. REAL NEWS. REAL VOICES.
Help us tell more of the stories that matter from voices that too often remain unheard.