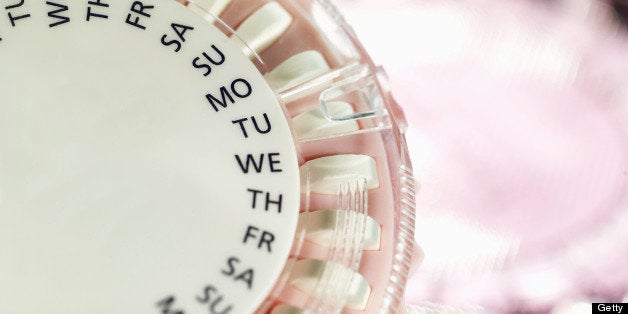 June 7, 2015 marks the 50th anniversary of the 1965 U.S. Supreme Court decision Griswold v. Connecticut, which struck down a Connecticut law that had made the use of birth control by married couples illegal. This ruling provided the first constitutional protection for birth control and paved the way for the nearly unanimous acceptance of contraception that now exists nationwide. But still, 50 years after this landmark decision, we're having a hard time celebrating since we're still fighting to protect and expand access to contraception.
In the 50 years since birth control access was first protected in the U.S., profound and beneficial social changes occurred, in large part because of women's relatively new freedom to control their fertility. Maternal and infant health have improved dramatically, the infant death rate has plummeted and women have been able to fulfill increasingly diverse educational, social, political and professional aspirations.
In addition to the vast public health, economic and social benefits that birth control brings, we also know that support for contraception is widespread. Ninety-nine percent of all sexually active women have used birth control in their lifetimes.
Yet astonishingly, 50 years after the first Supreme Court case protecting birth control access for married individuals was handed down, we're still fighting to ensure that every American has full access to the birth control method of their choosing -- without barriers based on cost, availability, stigma or other factors.
We're fighting to protect the Affordable Care Act, which Congress has voted to repeal more than 50 times, and the benefit that makes more than 55 million women eligible for birth control with no co-pay. In the next few weeks, we expect a decision from the U.S. Supreme Court in King v. Burwell, which could roll back access to affordable birth control and other preventive health services for over 4 million women, if the Court rules the wrong way.
We're also fighting to make sure insurance companies are covering all methods of birth control so that individuals can choose the method that is right for them. Despite the Affordable Care Act, some insurance companies across the country are still not covering all birth control methods, as the law intended. The recent-introduced Comprehensive Contraception Coverage Act in New York State would require insurance companies to increase access to contraceptives and cover all federally approved methods, to ensure that birth control is affordable. It would also prohibit a review process that some companies currently use to deny or delay coverage.
Unfortunately, there are still politicians who want to make birth control -- and reproductive health care in general -- less accessible and who continue to take actions to reduce access to these essential health services. We urge all elected leaders to stand up for reproductive rights --and be on the right side of history -- by supporting birth control access, and we're thankful for the champions who are already working hard to support reproductive rights and health care access.
While we continue to fight for expanded birth control access, Planned Parenthood of New York City will also continue providing birth control and other essential sexual and reproductive health care services to everyone who walks through our doors, regardless of their age, immigration status, or ability to pay. We know how important birth control is to all individuals and we continue to provide this essential care, no matter what.
Joan Malin is President and CEO of Planned Parenthood of New York City (www.ppnyc.org).
Support HuffPost
The Stakes Have Never Been Higher
Related
Popular in the Community