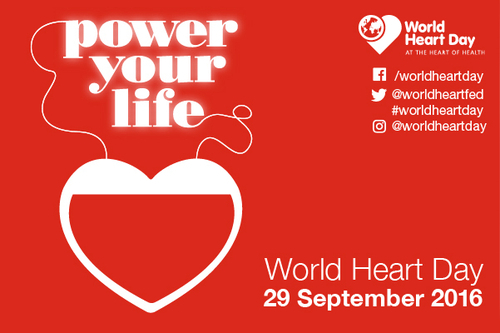 As Cathal Joyce warmed up for his club team's semifinal soccer match, he moved to catch a ball kicked in his direction. Only, there was no ball to catch. His mind was playing tricks on him.
Feeling woozy, Cathal headed toward his team's bench. He didn't make it.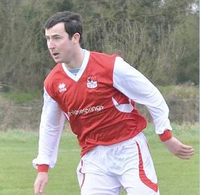 The 25-year-old's heart stopped, dropping him to the ground. He was suffering cardiac arrest in front of a stadium filled with people.
The team's physician ran to help with all the urgency you'd expect -- and then some, as that person was Cathal's brother, James. He was soon joined by one of the opposing players, who happened to be a doctor.
As they began administering CPR, other trained helpers entered the fray, as did a defibrillator. A textbook performance in lifesaving care followed. Within days, Cathal tweeted his thanks to all involved.
Among those deserving a pat on the back: the Irish Heart Foundation.
While many of us in the United States don't remember a time without CPR, such training in Ireland is only a few decades old. Thus Cathal's resuscitation is not only among many wonderful examples of lives saved and improved by CPR, but also a reflection of the impact of the IHF.

The IHF is celebrating its 50th anniversary this year, and on Sept. 7 my organization, the American Heart Association, was part of the celebration ... just as we were there on the day the group was founded.
I'm proud to say the AHA has helped our sister organization in many ways throughout the decades. And with World Heart Day coming up Thursday, it's my pleasure to shine this spotlight on the IHF's unique history, many successes and ongoing efforts to improve heart health across a country with fewer residents than New York.
At age 92, renowned cardiologist Professor Risteard Mulcahy climbed aboard his beloved bicycle and pedaled through his neighborhood in this video. It's a charming way to meet a man who devoted his life to promoting the connection between physical activity and health and longevity among his fellow Irish people.
Holding a prominent role came naturally to Mulcahy. His father, General Richard Mulcahy, was a leader in the revolution that led to the independence of the Republic of Ireland from Great Britain in 1916; after avoiding execution, he became the Commander of the first independent Irish army following the assassination of Michael Collins (a name you may recall from the title of a 1996 movie about him featuring Liam Neeson and Julia Roberts).
In the early 1960s, Risteard Mulcahy represented Ireland in a gathering of medical professionals known as the British Cardiac Society. He was there when the group decided to start another organization called the British Heart Foundation to educate the masses about heart health. He thought so highly of it that he went back to his colleagues at the Irish Cardiac Society and recommended that they create a similar offspring.
So it was that in 1966, the Irish Heart Foundation launched with a 10-member board: four medical and six lay people "drawn from various walks of commercial and professional life in Dublin," Mulcahy wrote as part of a celebration of the first 40 years. (The professor died a few months ago, days before turning 94.)
Among the attendees at the founding of the IHF was Dr. Paul Dudley White, a founding member and early president of the AHA. Known as the father of American cardiology, White treated President Eisenhower following his heart attack. He also was a major proponent of an active, healthy lifestyle as a major tool in the prevention of heart disease.


Inaugural meeting of the IHF in May 1966. Paul Dudley White is on the far right of the front row; Risteard Mulcahy is in the bowtie in the center of the front row, with Ireland's president one spot to the left.
With Ireland being a small, cash-strapped nation, Mulcahy and fellow IHF founders recognized prevention as the perfect prescription for their countrymen, said Barry Dempsey, the IHF's current chief executive officer.
"They were driven to reach ordinary people with awareness and education," Dempsey said. "Their perspective was, `We are a small group of doctors trying to deal with the biggest killer. We need a way to get to the people at a time other than when they are in front of us as patients.'"
Risteard's son, David Mulcahy, was 9 when the IHF began, and he recalls his father ruffling many feathers by railing against tobacco products and high-fat milk and cheese.
"The people who had vested interests in those industries didn't like his attacks," said the younger Mulcahy, a cardiologist in Ireland who in the early 1990s spent a year in the United States as a visiting scientist at the National Institutes of Health. "He was reported to the Medical Council by his colleagues and nearly expelled as president of IHF for his dogged criticisms. They claimed he was trying to self-advertise for his private practice."
In retrospect, it seems foolish for critics to have thought they could take down the son of a freedom fighter.
"He knew that sometimes it takes a battle and some unpleasantness to get things done," Dr. Mulcahy said. "The old man didn't back down to anyone."
In its second year, the IHF launched Mediscan, a screening program in which nurses traveled the country to help identify risk factors. They took blood pressure readings, estimated cholesterol levels, asked how much people smoked and exercised, and checked their weight.
"Apart from the beneficial effect Mediscan had on individual behaviour, the service had an important publicity role in informing the public and the medical profession about the feasibility of the preventive approach," Risteard Mulcahy wrote in his retrospective. "It was the first glimmerings of a campaign to encourage healthy living and it coincided with the beginning of a real improvement in the life expectancy of the Irish population."
Sure enough, the death rate from heart disease peaked in 1974 and has been dropping ever since.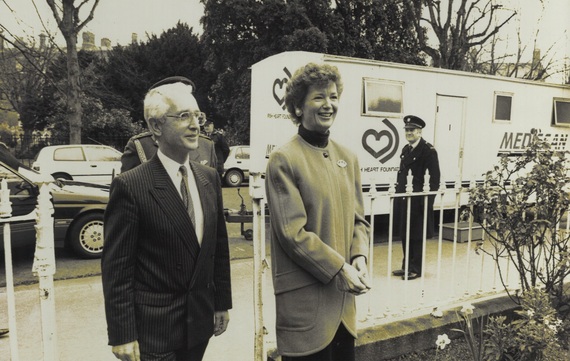 Ireland President Mary Robinson visits a mobile Mediscan unit in 1992 with Paddy Murphy, then the CEO of the IHF.
Two other major efforts are worth further detail, starting with the efforts that led to the dramatic resuscitation of Cathal Joyce.
In the early 1990s, there was no standardized way of doing CPR in Ireland. Each hospital seemed to have its own methods. So the IHF again reached out to the AHA for help.
They began with training the trainers, and therein lies another story.
"We had to go across to the U.K. to be trained by a U.S. Air Force team at a Royal Air Force Base," Dempsey said.
Life-support training began slowly in Ireland, but is now provided to more than 65,000 people per year. Survival rates for out-of-hospital cardiac arrests were under 1 percent before 2007; today they are around 6.5 percent.
The IHF is currently pushing for CPR training in their equivalent of high school, much like the AHA's CPR in Schools effort; so far, 34 states have passed laws or adopted curriculum changes to require hands-on, guidelines-based CPR training to graduate high school. In Ireland, the IHF has struggled to win over the lawmakers, despite a pilot program in 2009 in which 27,000 students were trained. Many have gone on to save lives, including a girl who resuscitated her mother.
Another proud moment came earlier last year when parliament decided that all tobacco and cigarette products must be sold in generic packages. To understand the IHF's role, Dempsey offers another anecdote.
"We have a tradition of making major announcements of the steps of the Prime Minister's office," he said. "When the Minister of Health was announcing this to the press, he telephoned our head of advocacy to be photographed with him."
There are only about 4.9 million people in the Republic of Ireland, with another 1.8 million in Northern Ireland. So perhaps it's no surprise that the Irish Cardiac Society has only 59 cardiologists as members. The IHF also is funded nearly entirely on donations.
Still, the organization is a tiny but mighty force, as evidenced by a recent study that dug into the reasons the mortality rate from heart disease has been cut in half in Ireland over the last 30 years.
"Almost 50 percent of the reduction was because of better, newer treatments, technology and intervention," Dempsey said. "The other 50 percent was prevention -- awareness, education, lifestyle changes, support for those behavior changes, publicity about the understanding of heart disease, and such. That's our work."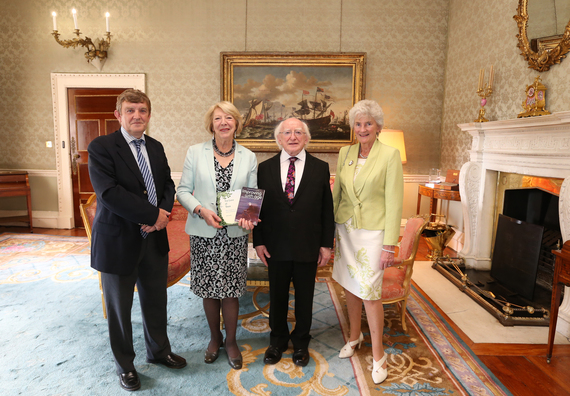 Dr. David Mulcahy (left) and his step-mother Louise Mulcahy (right) join Ireland President Michael Higgins and his wife Sabrina Higgins at a 50th anniversary party for IHF.
The IHF is so fond of World Heart Day that the organization took it a step further and declared September as its Heart Month. The theme this year is a classic choice: getting kids to eat more fruits and vegetables.
As far as the big picture goes, IHF leaders are looking ahead to the organization's next 50 years.
Among their challenges is an offshoot of their success in extending lives: dealing with the heart issues that affect mostly older people, such as heart failure. Another concern is the rising rate of obesity among adults and children.
Dempsey notes that fighting obesity is a reminder of the IHF's starting point of prevention. In that case, history indicates they're going to make quite a difference.