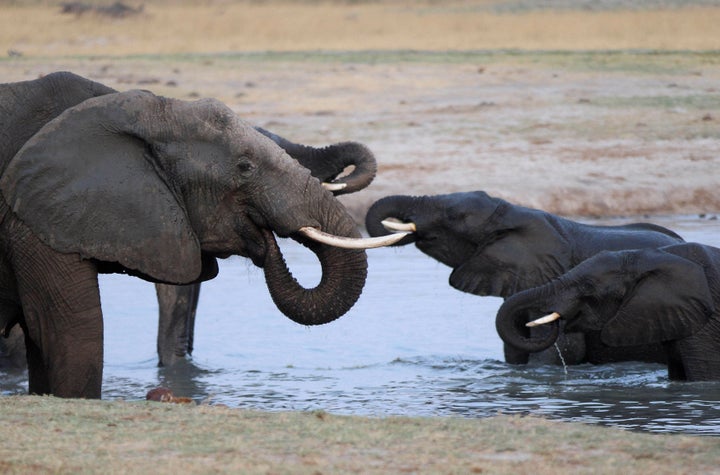 Transporting an elephant takes a ton of effort.
Conservationists are attempting to move 500 African elephants from two national parks in Malawi to a wildlife preserve where poachers had previously wiped out the species, the Associated Press reported.
The elephants are going from two national parks in Majete and Liwonde, where there are a surplus of elephants, to Nkhotakota Wildlife Reserve. The goal is to repopulate the area with the threatened species and repeat the process in other locations once it's complete.
Despite a ban on internal trade of ivory, African elephants are poached in large numbers, according to The World Wildlife Fund. It is driven mostly by demand in Asian countries, like China, where ivory is carved into jewelry and ornaments.
In order to gather the animals, a vet flies overhead in a helicopter and shoots the roaming elephants with darts, which contain a sedative.
A vet examines the elephant once it's sedated and fits it with a tracking collar. The elephant is then hoisted upside down by a crane onto a truck.
Elephants are later given an injection in a crate that wakes them up and are then herded into a transport container in order to begin their 185 mile-long journey to their new home in Nkhotakota.
"This is very much the way that we'll have to manage things in the future," Reid told the AP.
Though the process may seem stressful for a wild animal, it has been shortened and refined over the years, according to conservationists, and the commercial wildlife industry. The Telegraph also reports that families of elephants are kept together.
Once they reach the Nkhotakota Wildlife Reserve, they'll get more space and security.
The conservations hope the protected elephants at Nkhotakota can help create a thriving population that can later be moved to other parts of Africa where the population is suffering.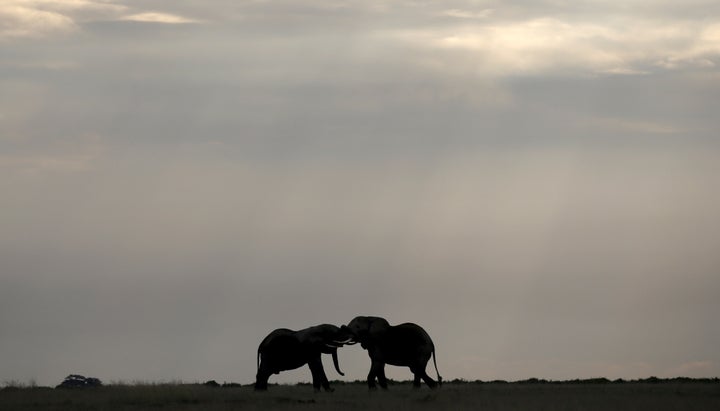 "I see it as something that's here to stay,"George Wittemyer, an African elephant expert, told the AP, "for better or worse."
Related
Before You Go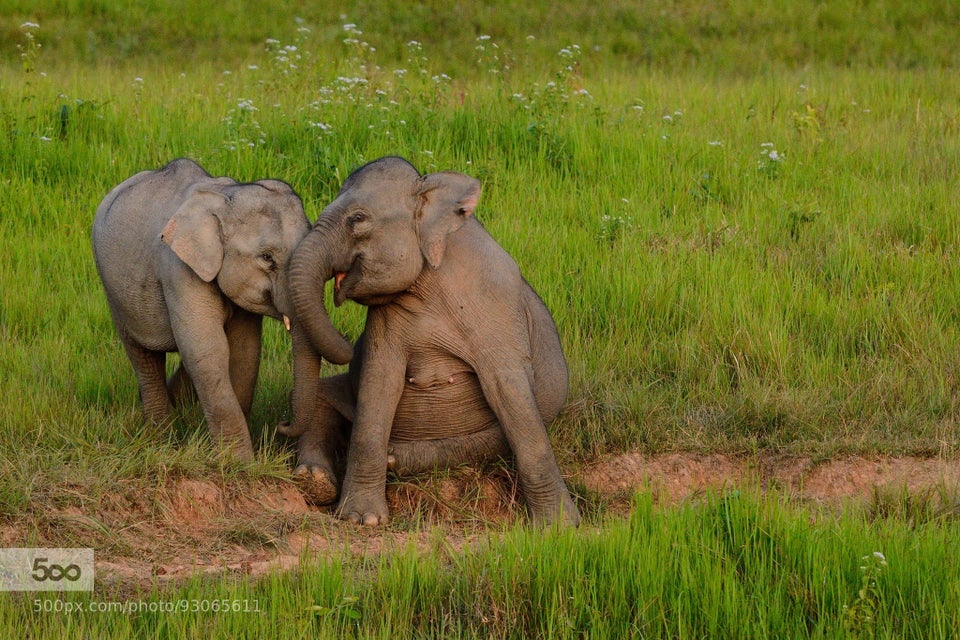 Elegant Elephants
Popular in the Community