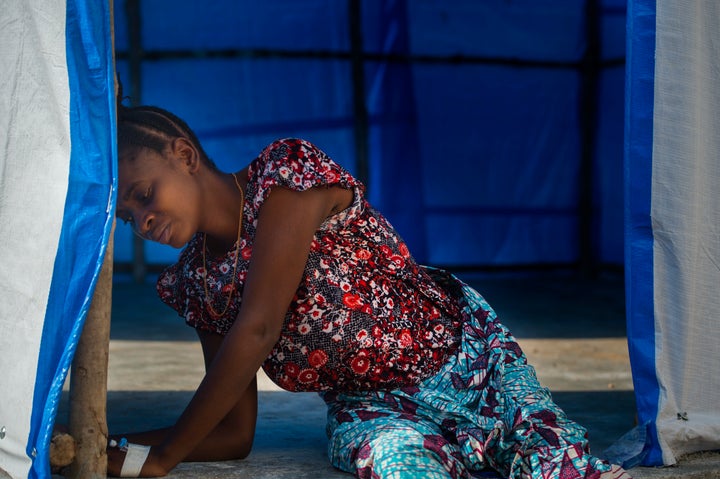 Girls from Sierra Leone who were impregnanted during the Ebola crisis, and consequently expelled, have been allowed back into the classroom. But advocates say that the decision has fallen short, considering that victims of sexual assault who became pregnant are still being banned from mainstream education.
During the height of the Ebola crisis, instances of sexual exploitation dramatically increased. Orphaned girls turned to selling sex when they couldn't afford the basics, and many didn't have the protections they once did from predators. 
As a result, teen pregnancies spiked.
But instead of embracing the struggling adolescents, they were barred from attending school when institutions reopened in April of last year. The concern was that the pregnant girls would have a "negative influence" over other students, Brima Turay, education minister, told AFP. 
To determine if girls were in fact pregnant, they were forced to undergo humiliating checks. Administrators would, for example, squeeze girls' breasts in public to see if they expressed milk, according to Amnesty International.
The following month, the President Ernest Bai Koroma "compromised" by allowing pregnant girls to attend alternative schools.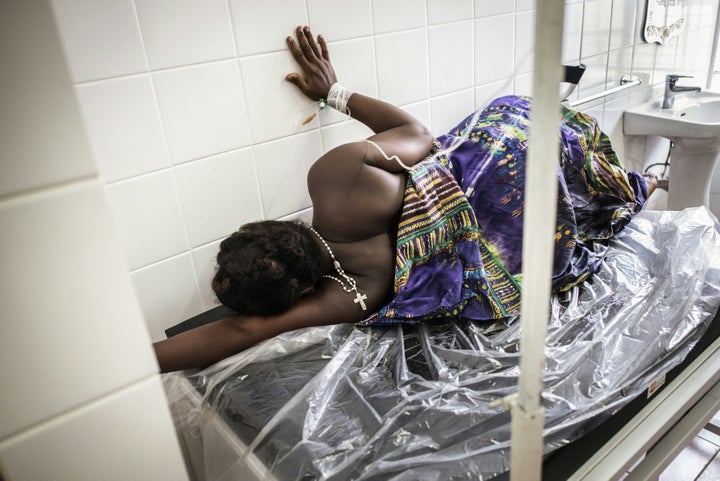 Advocates were wary of that option though since it stigmatized pregnant girls and the education was far inferior to the traditional school system.
The alternative schools were only in session for a few hours every few days and girls were not permitted to sit for national exams, according to Equality Now, an organization that advocates for the rights of girls.
"While this alternative might be based in good intentions, separate and unequal schooling only serves to perpetuate discrimination and stigma against the adolescent girls who have been victimized by those with power," Christa Stewart, Equality Now program manager, said in a statement.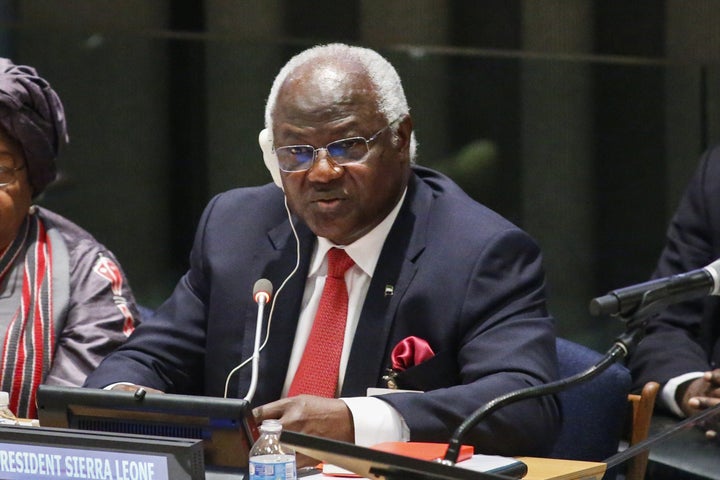 Last March, Koroma reversed the ban, but that only pertained to girls who had given birth since the crisis. According to the AFP, 5,000 students who had been expelled for getting pregnant during the Ebola outbreak were allowed back. 
While those girls have been given a chance to pursue their education, other sexual assault survivors have been glaringly left out.
Frances, for example, who comes from an impoverished home in Sierra Leone, was desperate to go to school but she couldn't afford the fees. The 13-year-old agreed to have sex with an older man in exchange for his paying for her school costs, according to Equality Now. 
After she became pregnant, the administrators expelled her.
Keeping girls like Frances out of school is harmful to their, and society's, overall well-being.
When girls are educated, populations' health and nutrition improves and Gross National Product increases, among other positive outcomes, according to UNICEF. 
To help give sexual assault survivors the opportunity to pursue a mainstream education, Equality Now has launched a campaign urging Sierra Leone to lift its discriminatory ban and is calling on international donors to help fund their learning opportunities.
"Pregnant girls … are punished by being barred from school, and their perpetrators walk free," Stewart said in a statement. "In order to allow adolescent girls to flourish and help build the future of their country, Sierra Leone must ensure that the rights of adolescent girls are respected and enforced."
Learn more about Equality Now's campaign and how you can get involved here.
Calling all HuffPost superfans!
Sign up for membership to become a founding member and help shape HuffPost's next chapter
BEFORE YOU GO
PHOTO GALLERY
Stopping Ebola on Foot, on Wheels, on Water and through the Air