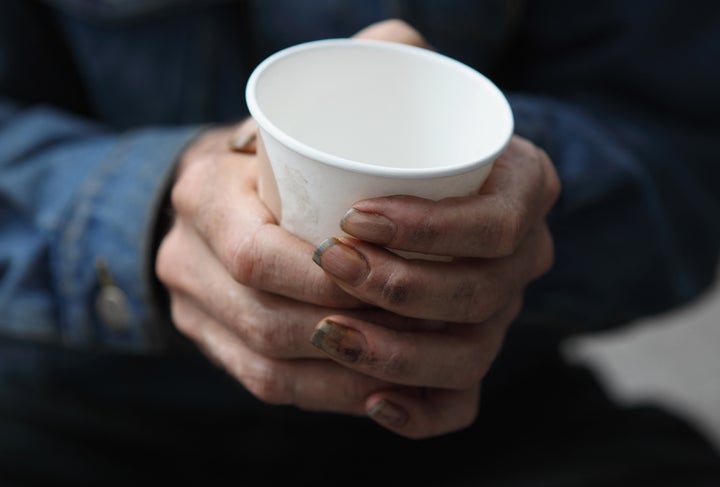 Updated July 14, 2011 1:14 a.m.
The letter, which was printed in Wednesday's Politico and is being delivered to Congressional offices, calls on decision-makers to listen to their pastors and reminds them that the "moral measure of the debate is how the most poor and vulnerable fare."
Organized by Sojourners, a Washington, D.C.-based national network of Christians focused on social justice issues, the plea continues the "Circle of Protection" effort the group launched during federal budget debates earlier this year to propose keeping cuts to social services off the table.
"We look at every budget proposal from the bottom up -- how it treats those who Jesus called 'the least of these' (Matthew 25:45). They do not have powerful lobbies, but they have the most compelling claim on our consciences and common resources," the letter reads.
"As Christian leaders, we are committed to fiscal responsibility and shared sacrifice," it later continues. "We want to support you in reducing the deficit. These is more need today than churches can meet themselves."
Pastors of churches from several denominations and from 50 states signed the message.
"As I look out our country, what concerns me more ... is a radically individualistic attitude that says 'I got mine, it's completely up to you to get yours," said the Rev. Rich Nathan, a signee and pastor of the 9,000-member Vineyard Church of Columbus, Ohio. "That's not the ethic of Jesus."
"I woke up this morning and thought if God indeed does judge the nation, I believe that will be not on the basis of how well we protect the wealth of the top 1 percent, but how much we heed to Christ's command to care for the 'least of these'" said the Rev. Nadia Bolz-Weber, pastor of House for All Sinners and Saints in Denver, Co.
The "Circle of Protection" is headed by the Rev. Jim Wallis, the President and CEO of Sojourners, who called Wednesday for "members of Congress come and see and meet the people who are going to be impacted by their decisions."
Wednesday night, a group of interfaith leaders released to the Huffington Post a letter to President Obama expressing concern that budget cuts put struggling families at risk while the wealthy are left unaffected.
The group, including representatives as diverse as the Jewish Council for Public Affairs and the Islamic Society of North America, will hold a press conference in Washington, D.C. to announce their support of efforts to preserve programs for the poor, including a plan for daily Capitol Hill prayer vigils.
"Our faith traditions are diverse, but we are united in the conviction that God calls us to protect the vulnerable and do justice to those in need and all God's children," the letter says.
It continues with a request for action.

"Because of our overwhelming and deep concern for those who have no voice at the budget negotiating table, we are requesting an urgent meeting with you for a group of us as soon as possible to lift up our conviction that assistance for low income and vulnerable people here and abroad must be exempted from budget cuts. Some of us are also planning to meet
with congressional leaders and to hold a press event where we will present the need to address the fiscal challenges of the day in a way that affirms justice and paves a sustainable path for the future."
"President Obama now has an opportunity to use his bully pulpit and lay down some clear lines," said Stephen F. Schneck, Director of the Institute for Policy Research and Catholic Studies at The Catholic University of America, in a statement. "Any deficit reduction deal that cuts Social Security and Medicaid is a betrayal of values that make our nation great. We can be more fiscally responsible without hurting those the Gospels compels us to protect."
But some Christian leaders have declined to join such efforts.
"This letter cites Jesus Christ but seems to assume all good things originate from a less heavenly source: Washington, D.C., bureaucracy," Mark Tooley, president of the D.C.-based conservative Christian organization Institute on Religion and Democracy, said in a statement. "These clergy might instead ask whether all federal poverty programs actually help the poor and how future generations will survive under endless debt and higher taxes," he added.
Popular in the Community