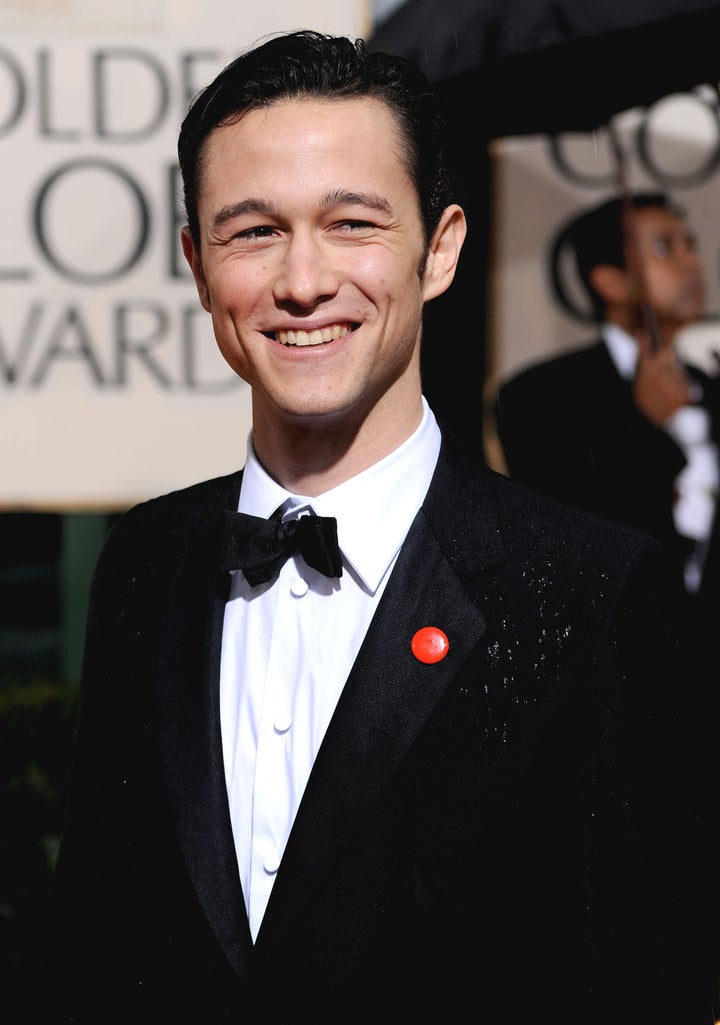 Launched into a sudden state of shock, it can be seen either as a confusing and inappropriate reaction if someone begins inexplicably laughing -- or a lucky intervention that hints at an attitude essential to survival.
Screenwriter Will Reiser was diagnosed with cancer six years ago, and, in a way befitting a comedy writer who is best friends with Seth Rogen, he couldn't help but laugh. An emotional journey made that much more difficult by its sudden nature and his youth, Reiser ultimately arrived on the other side, healthy and continuing to laugh with Rogen and friends at the preponderance of funny situations that occurred as he fought the disease.
Then, he used the experience to write what would become the upcoming indie dramedy, "50/50."
"We worked with Will on Da Ali G show, and it was shortly after that we learned he was sick." Rogen said in a release. "As shocking, sad, confusing and generally screwed up as it was; we couldn't ignore that because we were so ill-equipped to deal with the situation, funny things kept happening. Will got better, and when he did, we thought the best way to pull something good out of the situation was to get him to write a screenplay. Ideally we wanted to make a film that would be as funny, sad, and hopefully as honest as the experience we went through. As soon as the script was completed, it quickly became a passion project for all of us. It helped us come to terms with Will's struggle as well as our own experiences."
Joseph Gordon-Levitt stars in the film as the character inspired by Will, while Rogen, who produced the film as well, plays, more or less, himself. Inspired by the story and already involved in open collaboration to create art, he's now working on a project to collect stories from people of all walks of life that used humor to help them get through a dark time.
Below is a conversation between Reiser, Rogen and Gordon-Levitt, talking about both the true-life cancer experience, as well as Gordon-Levitt's new project. After the clip, check out a statement sent over by Gordon-Levitt himself, and contribute your own stories by going to hitrecord.org.
Tragedy / Comedy

Six years ago, Will got cancer in his back. Obviously, that sucked. But he and his best friend, Seth, coped with the tragic situation by finding the humor in it. After he got better, Will decided to write a comedy inspired by what happened, called 50/50. Seth produced the movie and I played the character inspired by Will.

I know that even in the darkest times of my life, there have been those unexpected moments, circumstances and stories that just make me laugh my ass off. I want to start a collaboration for those kinds of stories.

Contribute your tragic/comic story here. Tell us about something terribly unfortunate in your life, but do it with a sense of humor. You could write your story in text, you could RECord yourself telling the story into your camera or microphone, draw a picture, write a song, whatever's comfortable.

Then I'll direct our creative collective of RECorders to adapt some of those stories into short films. You know how we do it. Maybe they'll end up animations. Maybe they'll become scripts for actors to peform. Maybe they'll become musical numbers. We'll see.

Laughing and crying come from the same place.
You know where.
thanks again...
<3 Joe
Calling all HuffPost superfans!
Sign up for membership to become a founding member and help shape HuffPost's next chapter