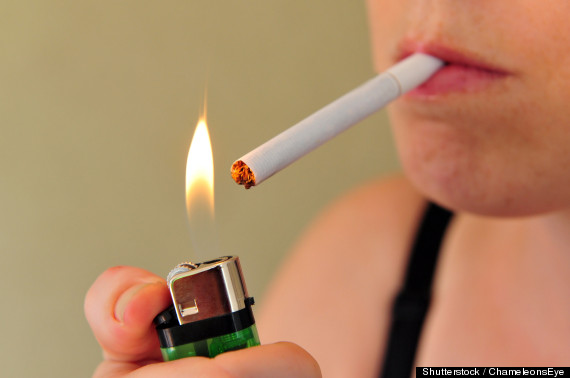 With the 50th anniversary of the first Surgeon General's report on smoking and health upon us, the American Medical Association (AMA) celebrates the historic progress that has been made to educate the nation on the deadly health effects of smoking, and the work done to prevent millions of people from using tobacco.
Since the landmark report was released, not only have smoking rates decreased by more than 50 percent in the U.S. but, according to a study published by the Journal of the American Medical Association, tobacco control efforts have saved eight million lives across the country.
As a proud supporter of efforts to end tobacco use, the AMA has played an integral role in battling the tobacco epidemic over these past five decades. Our efforts have ranged from urging the federal government to support anti-tobacco legislation prohibiting smoking on public transportation, to revealing in a 1995 JAMA report the deceptive practices by tobacco companies to hide the dangers of tobacco use.
As we reflect on the tremendous progress that has been made to combat tobacco use in the U.S., and the millions of lives saved since the landmark report was released, the AMA recognizes the need to tackle some of today's most troubling chronic health conditions -- cardiovascular disease and diabetes type 2 -- to which smoking can be linked.
The statistics show that now is the time to work toward preventing the onset of diabetes and heart disease and improving health outcomes for those who already suffer from these conditions. Currently, about one in three people have prediabetes, and a third of the U.S. population has high blood pressure.
We will look to the historic work that has been done to combat smoking over the years as we continue our commitment to bettering public health.
The AMA has a legacy rich with partnerships collaborating with patients and their communities, public health leaders, and physicians to address major public health challenges, and I hope that 50 years from now, our children can look back at our leadership in reducing the burden of preventable disease to improve the health of our nation.
Note: A graphic commemorating the 50th Anniversary of the First Surgeon General's Report on Smoking and Health on Saturday, January 11, 2014. AMA Wire story marking the historic report.
REAL LIFE. REAL NEWS. REAL VOICES.
Help us tell more of the stories that matter from voices that too often remain unheard.