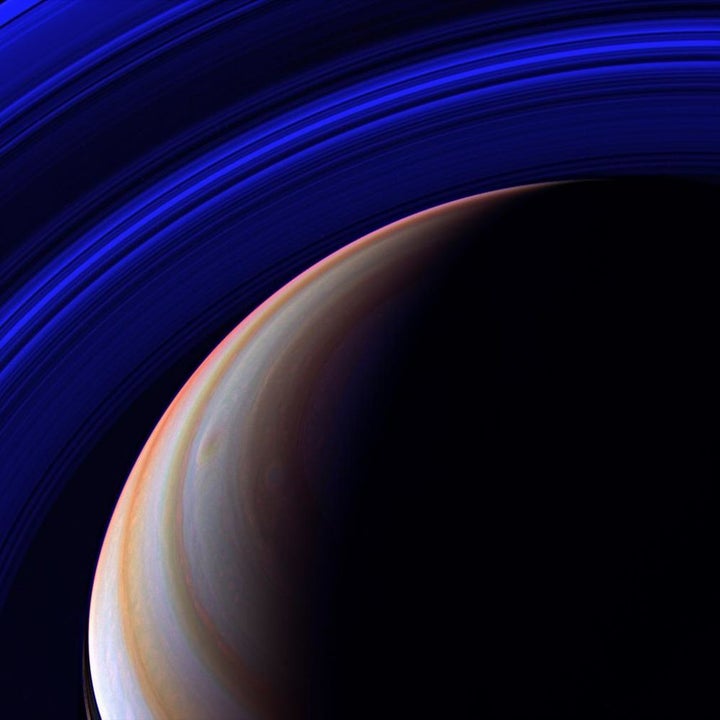 One of NASA's greatest spacecraft will call it quits on September 15, 2017. The Cassini spacecraft has made countless discoveries during its sojourn to Saturn and its surrounding moons. It has also sent back nearly 400,000 images, many of which are purely spectacular, with surely more to come during the final months of the mission as Cassini explores new territory between Saturn and its rings.
In honor of the brave spacecraft, we spent hours sifting through the deluge of images to highlight some of Cassini's best views from Saturn.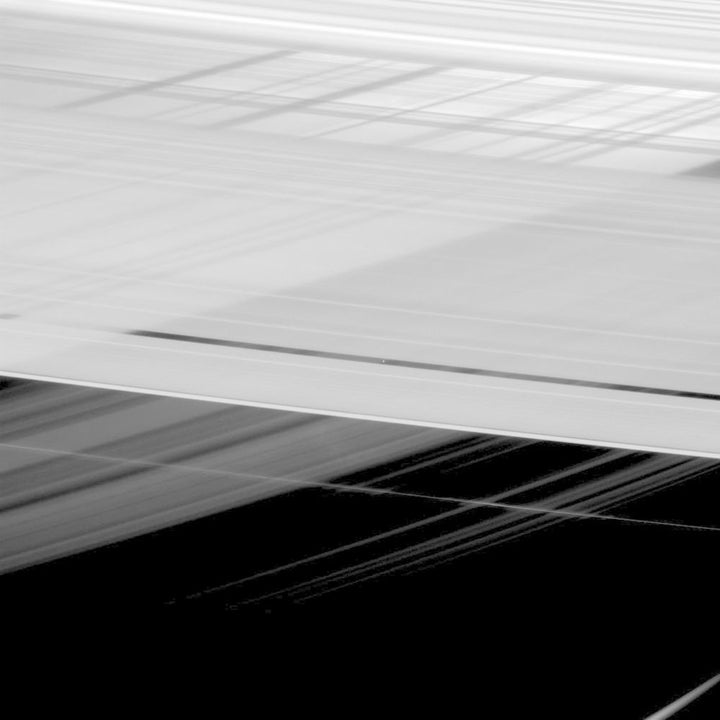 This impossible criss-cross pattern was created when a shadow of Saturn's rings fell across the real ones.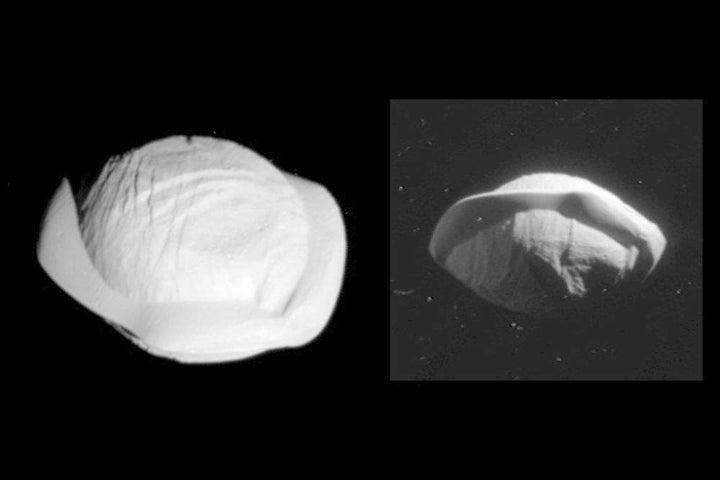 A skirt of material around its middle makes this moon look like a dumpling.
Saturn has a lot of moons — 53 at last count.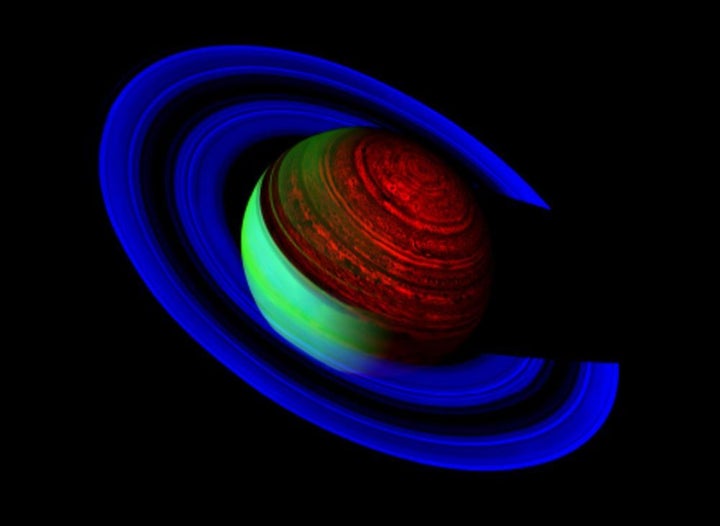 This image shows how heat is distributed across the gas giant and its rings.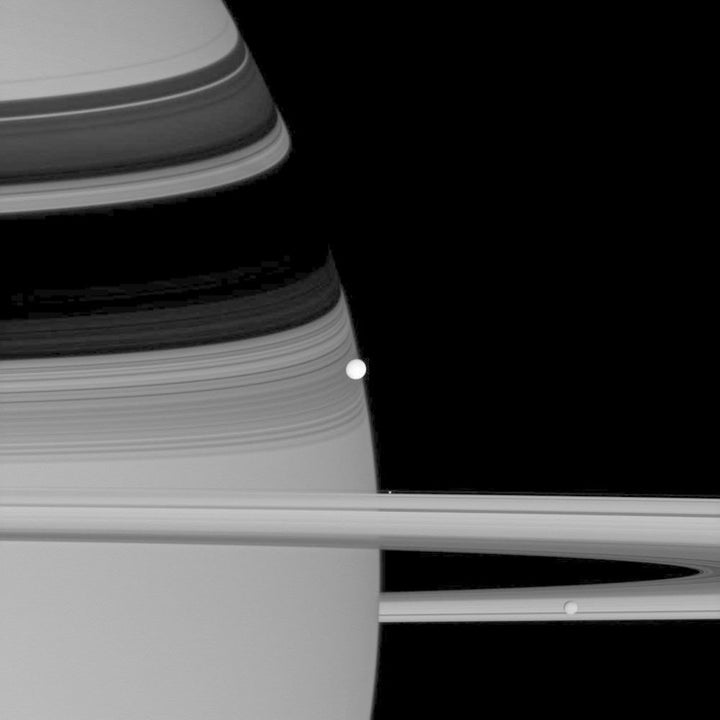 Can you spot all three moons in this picture? The brightest is the icy Enceladus. Pandora appears below Enceladus, just above the rings, and Mimas hides in the lower right.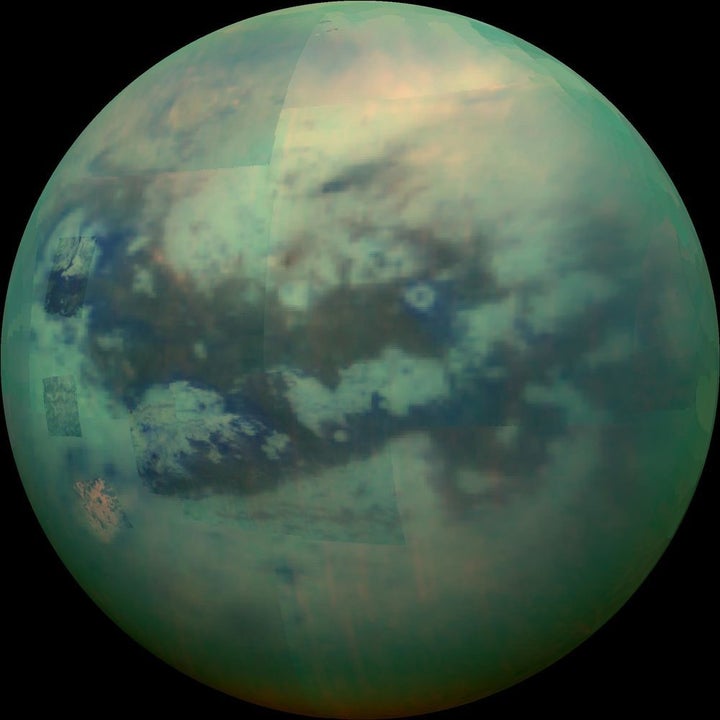 Titan looks a lot like Earth in this composite image. Peering through the haze, Cassini revealed that this large moon has lakes and streams of liquid methane on its surface, making it one of the top spots to search for alien life in our solar system.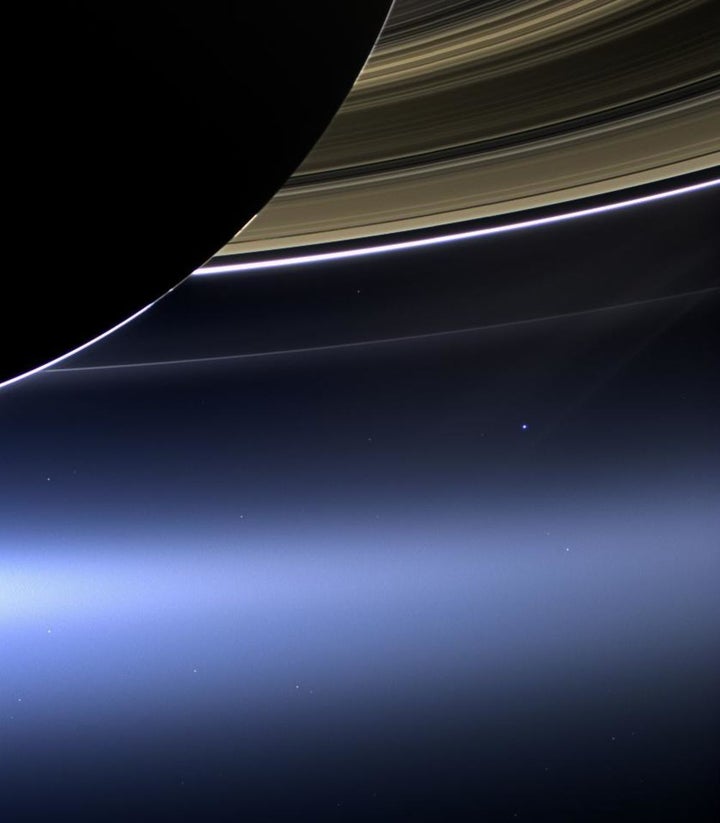 That bright dot under Saturn's rings is Earth, from 898 million miles away.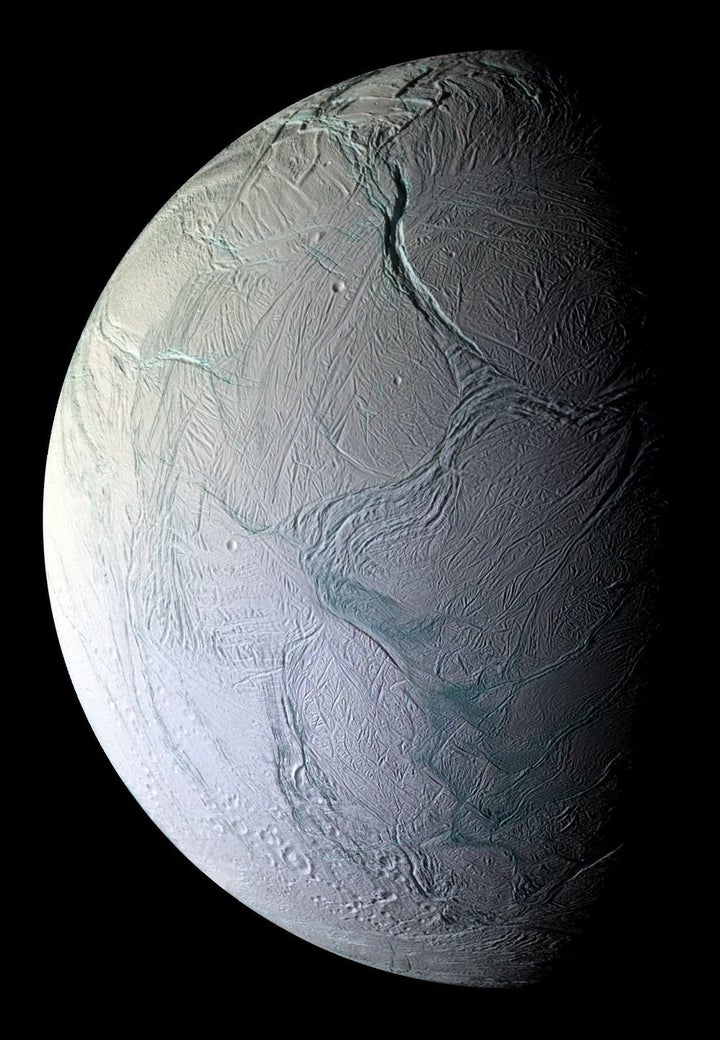 It looks chilly, but Enceladus has a salty ocean on the inside that may be capable of supporting life.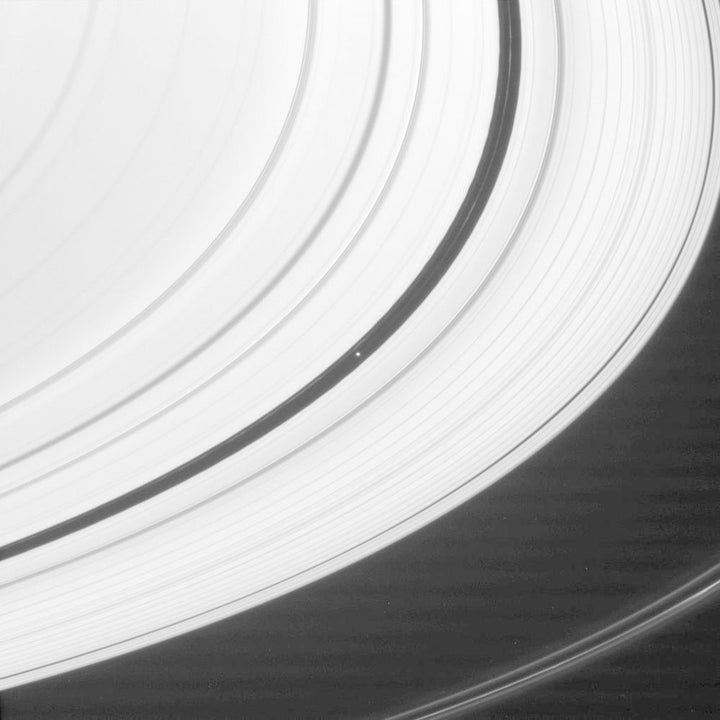 Small moons can have a big impact. Here, the 26-mile-wide Pan cuts a 200-mile gap through Saturn's rings. It shares the road with two faint little ringlets.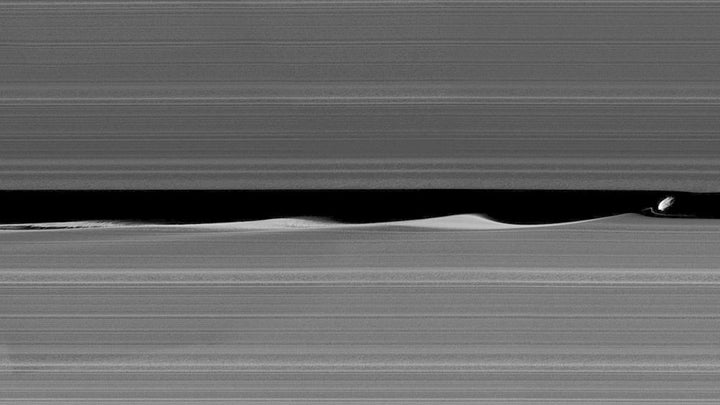 The gravity of this five-mile-wide moon perturbs the orbit of the ring particles, carving ripples that gradually settle back down later.
For more of Cassini's most beautiful postcards from the outer solar system, visit Popular Science.
REAL LIFE. REAL NEWS. REAL VOICES.
Help us tell more of the stories that matter from voices that too often remain unheard.
BEFORE YOU GO