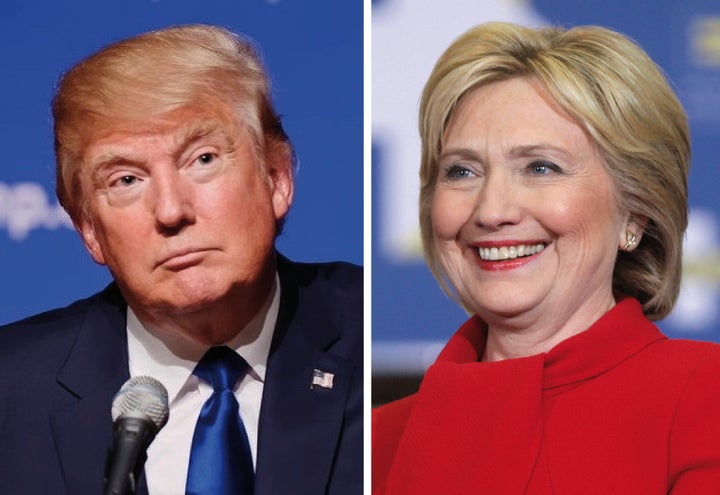 This blog is part of a series based on the book, 52 Reasons To Vote For Hillary. In an effort to provide the facts about Hillary Clinton, her record, and her plans for America, the authors of the book have decided to publish one reason through Election Day. To find out more about the book, visit the website or buy your copy here.
Reason #1: She Is Looking Toward The Future, Not The Past
"I'm running for president to build an America for tomorrow, not yesterday, an America built on growth and fairness, an America where if you do your part, you will reap the rewards, where we don't leave anyone behind." – Hillary Clinton
As president, Hillary will bring this country forward, into a brighter future that doesn't leave anyone behind. Her vision for a 21st century America is about knocking down barriers, ensuring that all Americans everywhere have access to opportunities, and respecting the dignity of every human being. Hillary wants to build the America of tomorrow, the country that we want our children and grandchildren to inherit. In contrast, the Republicans want to bring our country backwards—with failed economic policies that privilege the wealthy and big corporations and with social policies that resemble the rules of the 1950's and promote intolerance and even hatred. The choice in this election is about what Americans want their country to look like in the 21st century, and whether we want to move our country forward into the future or backwards into the past.
The core of Hillary's vision involves creating an economy for tomorrow. Thanks to President Obama, our country has made tremendous progress toward economic recovery, but we're not at the point where families can get ahead, and stay ahead. From day one, Hillary's priority will be to raise incomes for American families. Her plan is to build an economy that is strong, fair, and sustainable for long-term. Hillary opposes the economic plans espoused by Republicans, including those who want to lower taxes for the wealthy and big corporations and rollback consumer protections that hold Wall Street accountable. Their economic proposals cling to ideas that have already been tried and failed, yet Republicans keep insisting that we go back to the past. As Hillary explains the difference between her economic vision and the vision of Republicans: "Fundamentally, they reject what it takes to build an inclusive economy. It takes an inclusive society. What I once called "a village" that has a place for everyone."
Hillary will also bring America forward in the social policy realm as well. The Republicans want to roll back the incredible progress our country has made in advancing the rights of women, LGBT people, and people of color—they want to go back to the days when women did not have the right to make their own reproductive health decisions, when marriage was defined as only between a man and a woman, and when racist rhetoric was tolerated. Hillary wants to build a different America, one that is built on the values of opportunity, fairness, freedom, and respect for the human dignity of all people.
Hillary's America will be one where every American has an equal chance to succeed in our great country, where the economy works for American families, not just billionaires and CEOs, where all Americans can live their lives without fear of discrimination, gun violence, or a terrorist attack, and where women, LGBT individuals, immigrants, and people of color are afforded the respect they deserve. This is the country of the future, and Hillary will be the leader who takes us there. It's about time.
Calling all HuffPost superfans!
Sign up for membership to become a founding member and help shape HuffPost's next chapter
BEFORE YOU GO
PHOTO GALLERY
Latino Celebrities Explain Why They're With Hillary Clinton