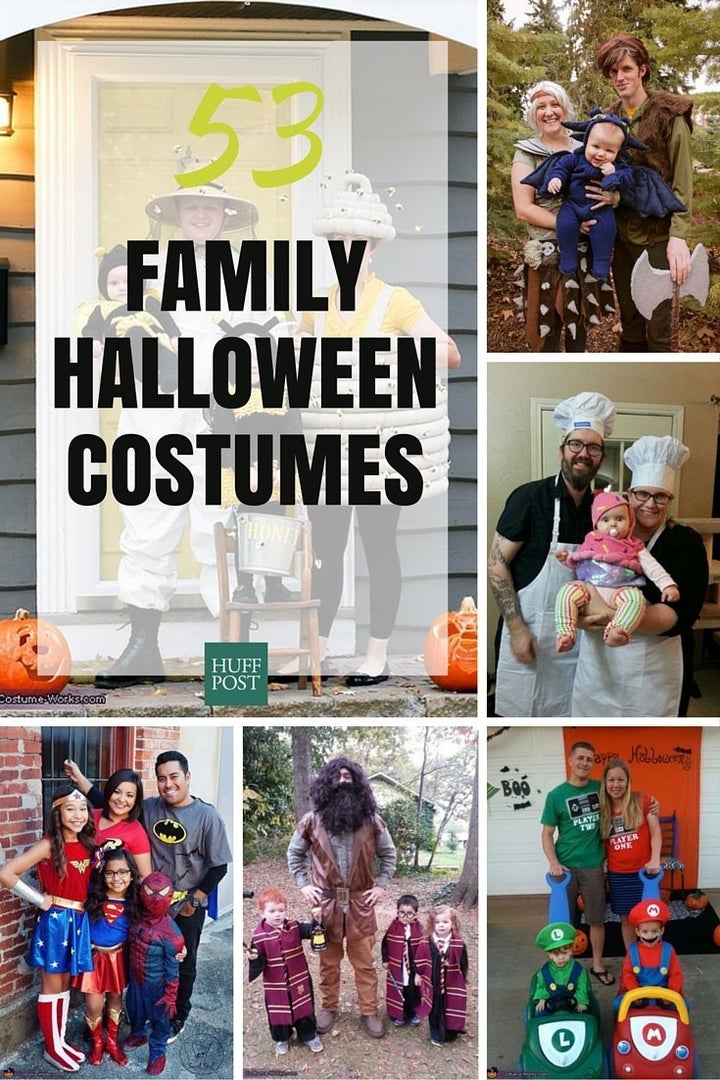 The world of Halloween costumes often seems to only center around kids. But dressing up for October 31 isn't just child's play. Moms, dads, siblings, cousins, aunts, uncles, grandparents and, yes, even pets can all join in the fray.
Here are 53 family costumes that are pure coordinated joy.
Bees, Beehive And Beekeeper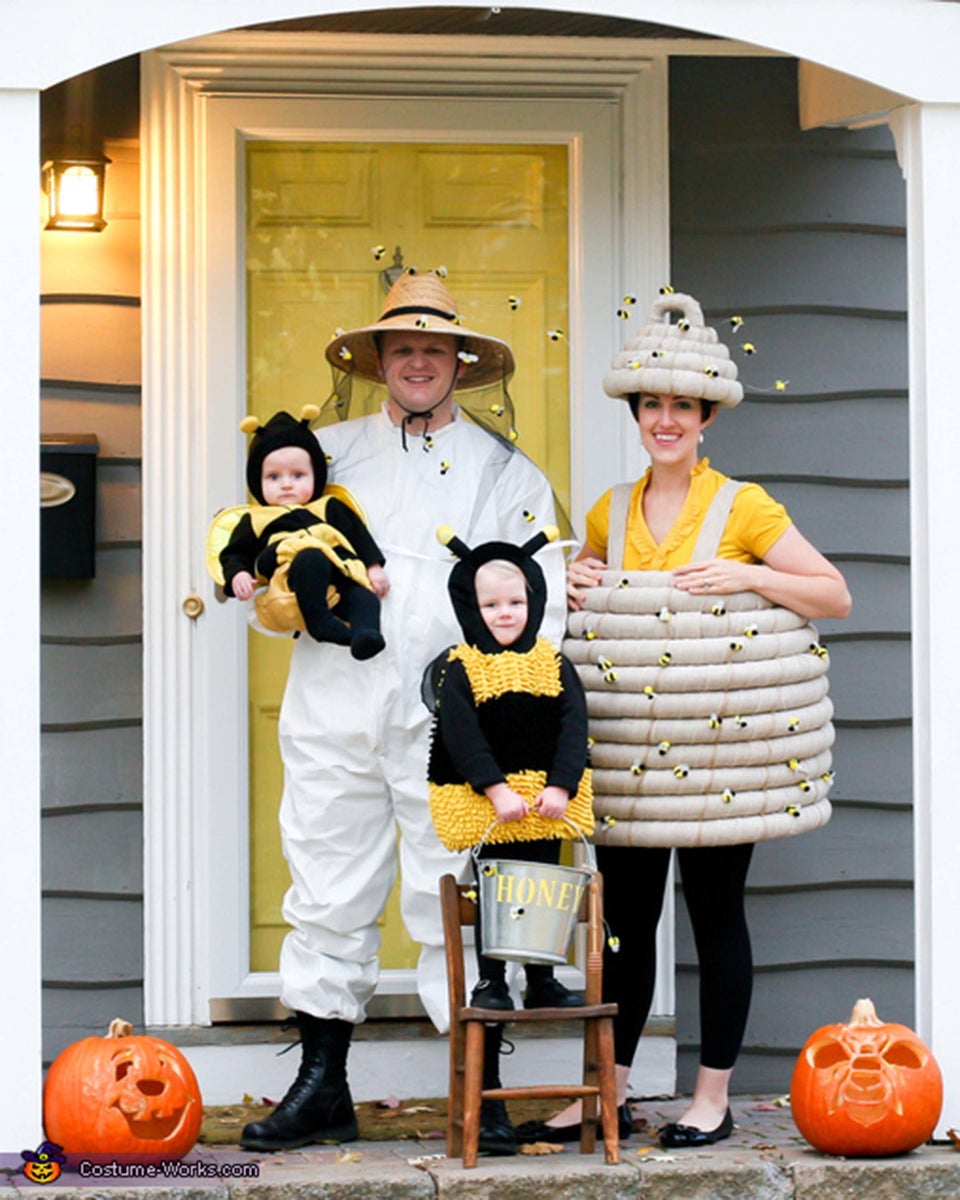 Pina Colada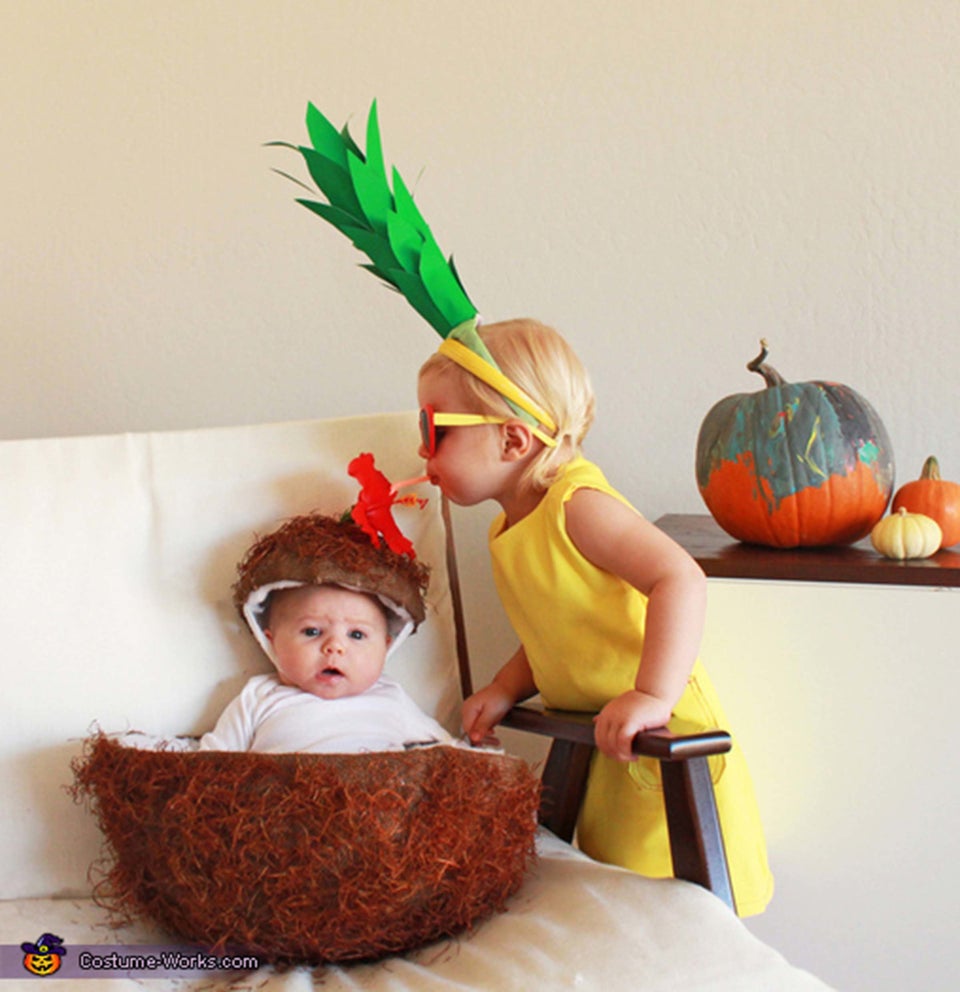 McDonald's Family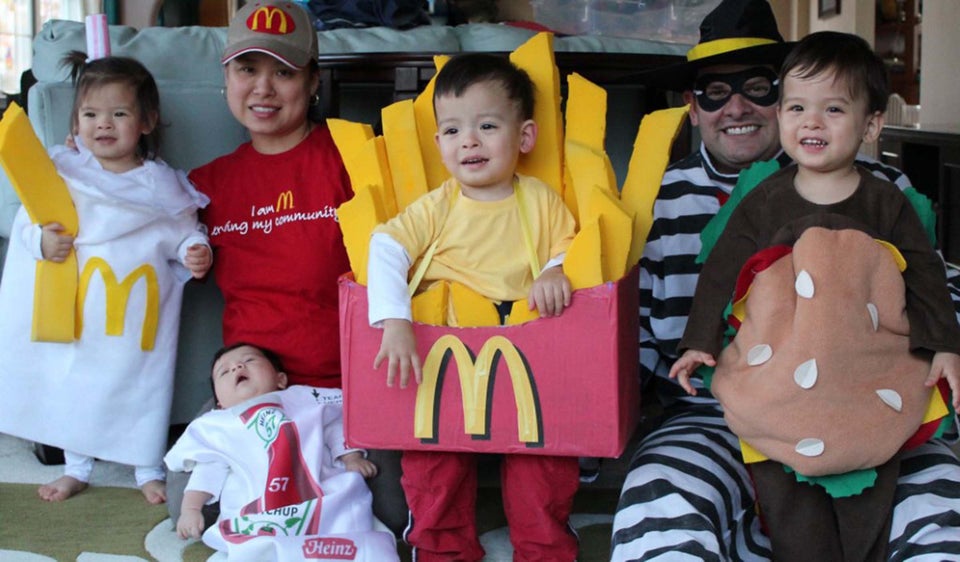 Treasure Troll Trio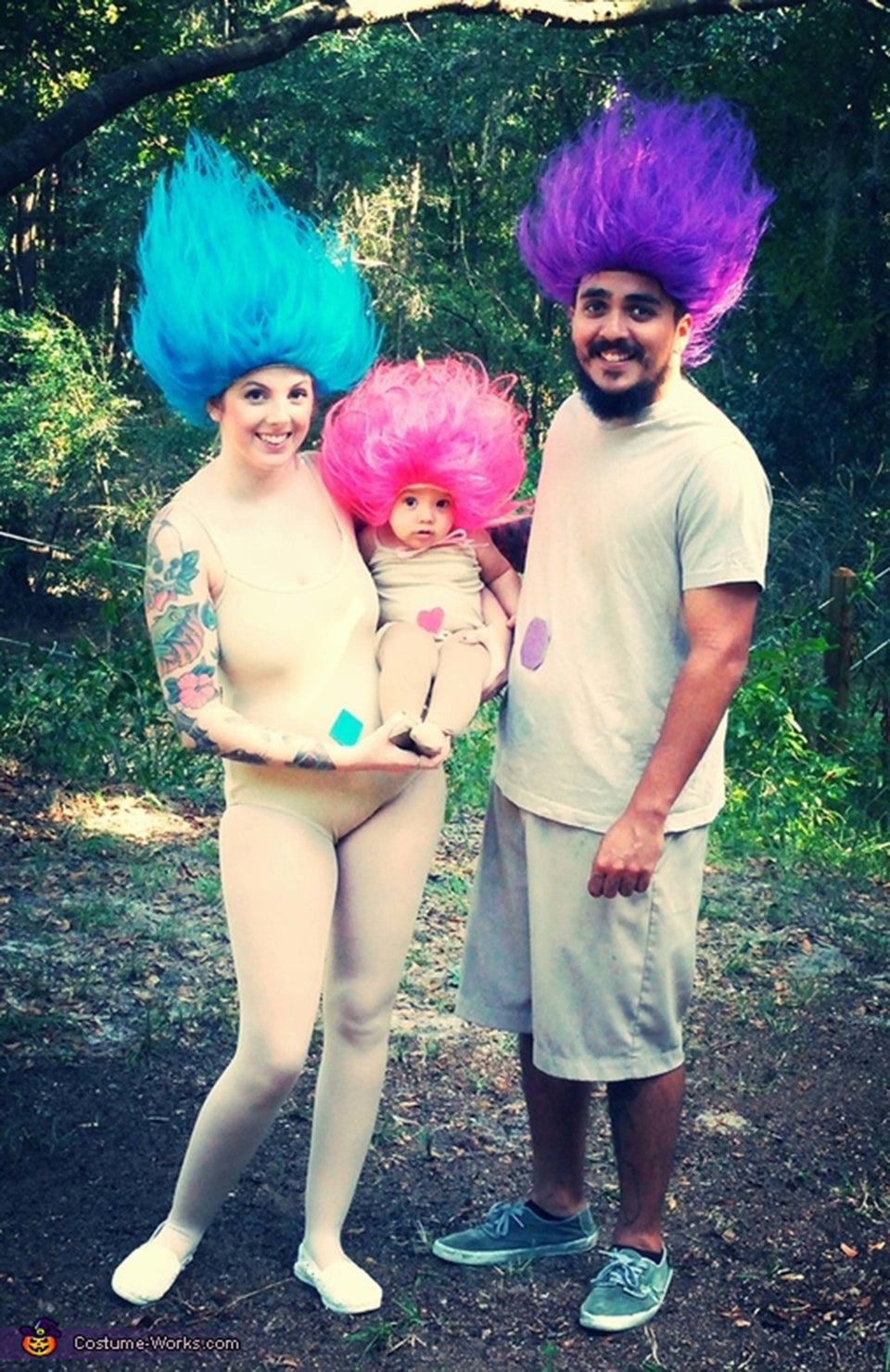 Family Trophy Shelf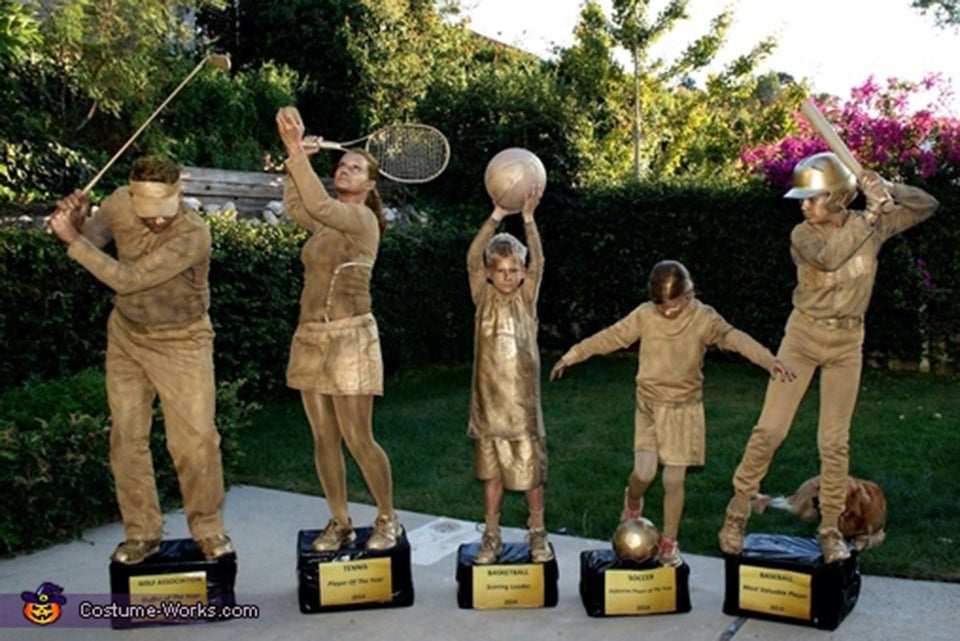 Super Family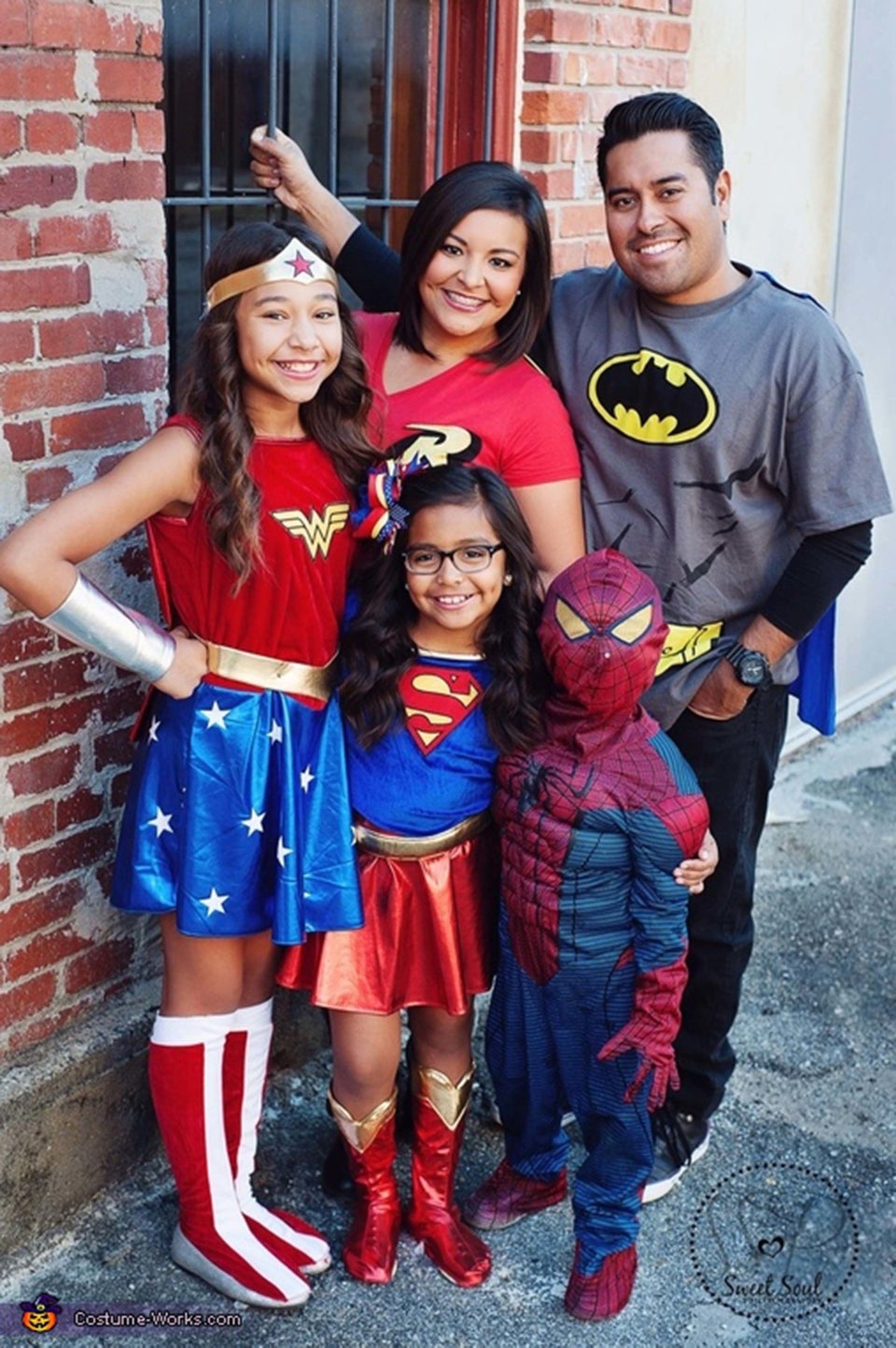 Minecraft Family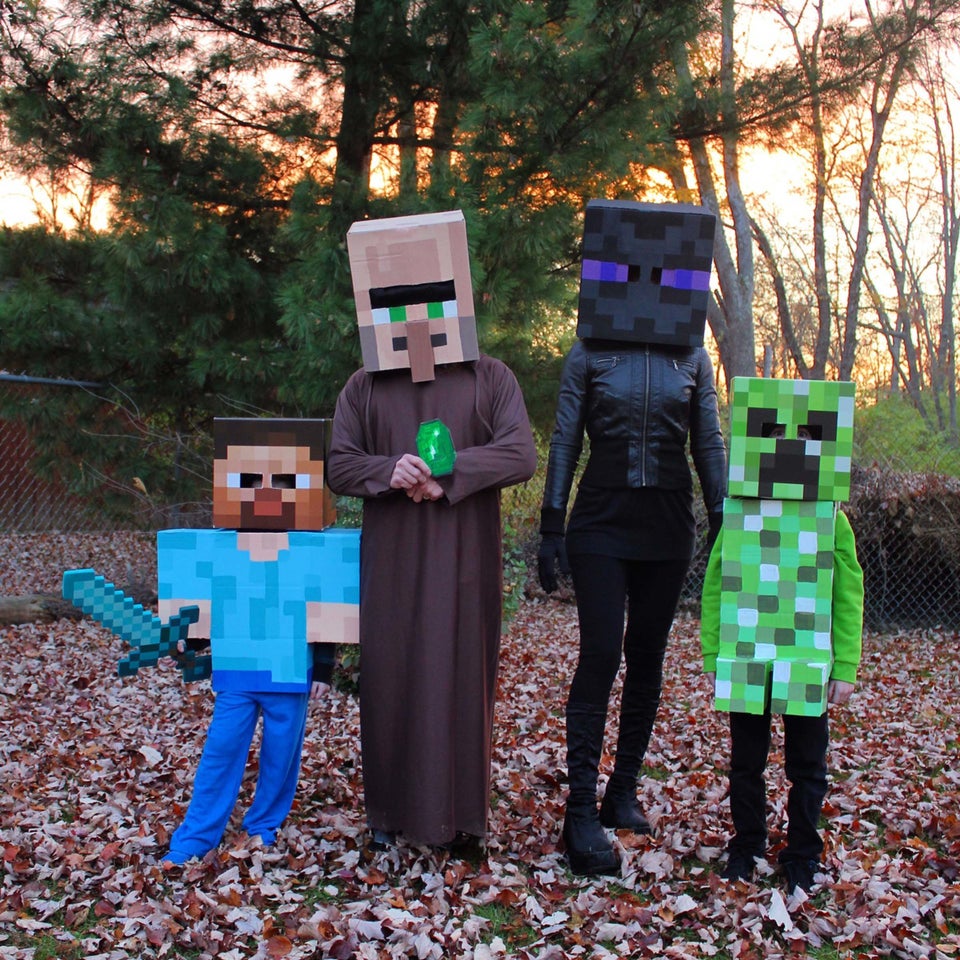 Candy Quadruplets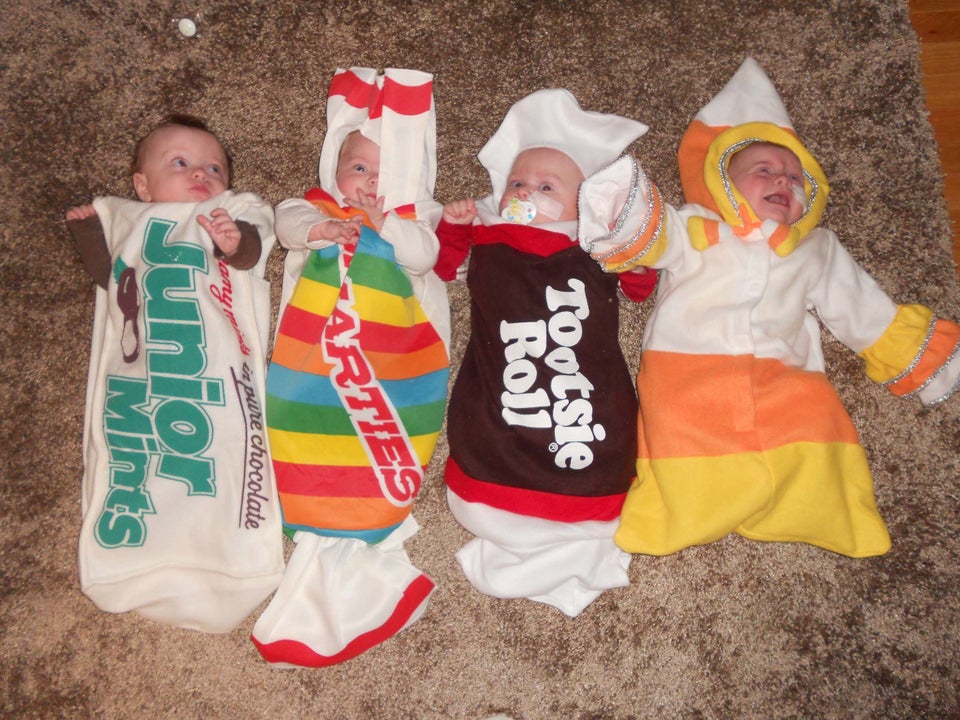 KFC Family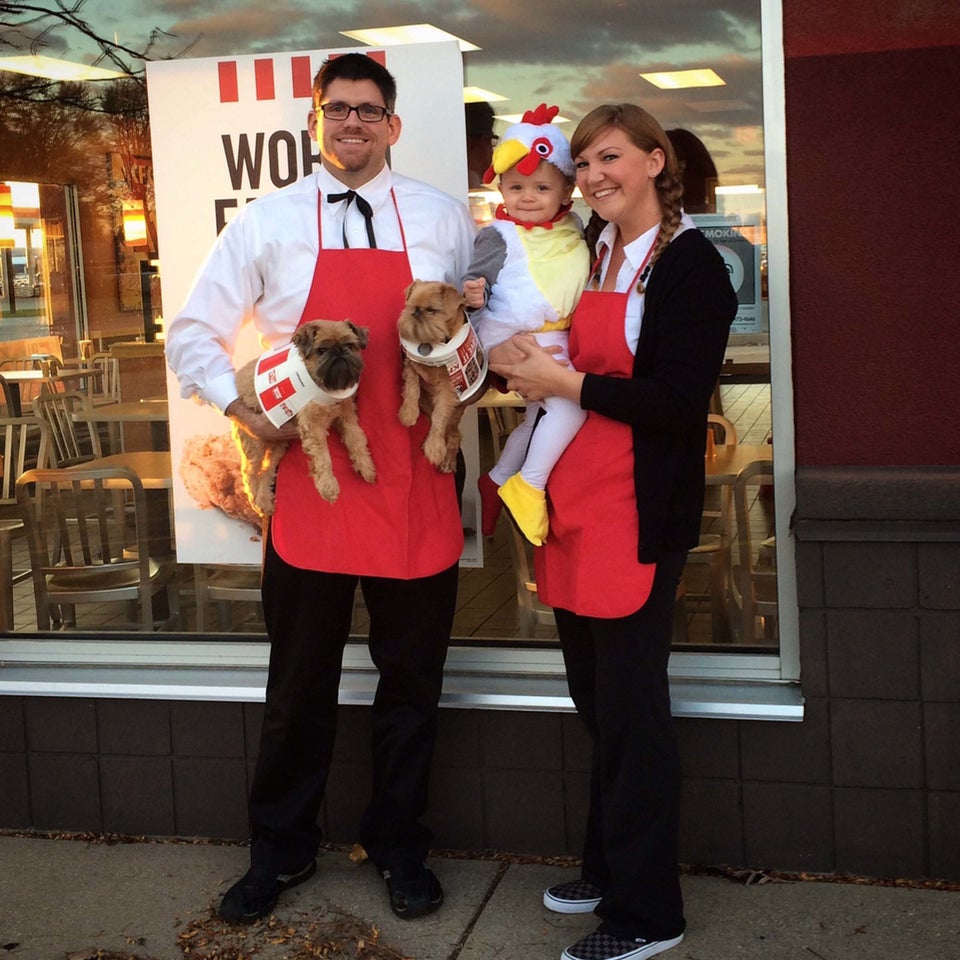 The Cookie Monster With His Milk And Cookie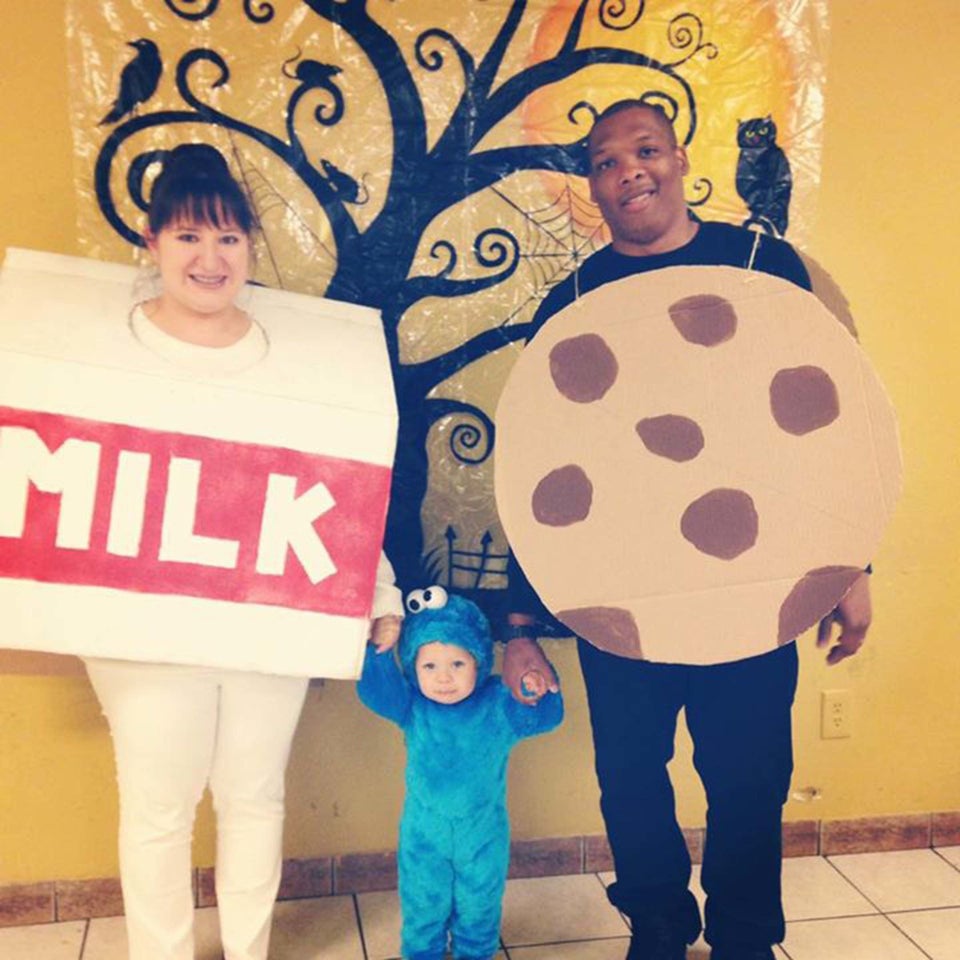 Hiccup, Astrid And Toothless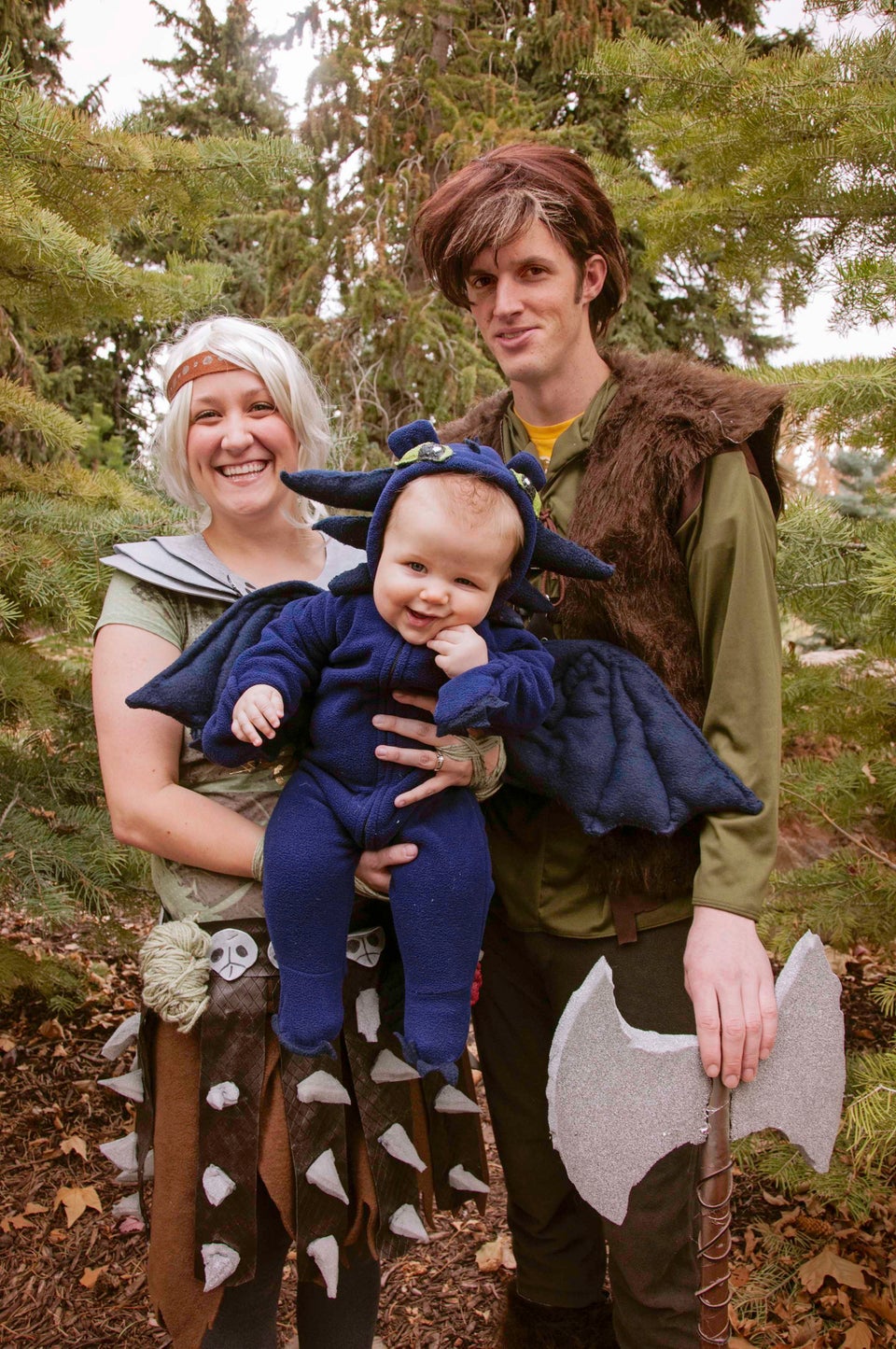 Beetlejuice Family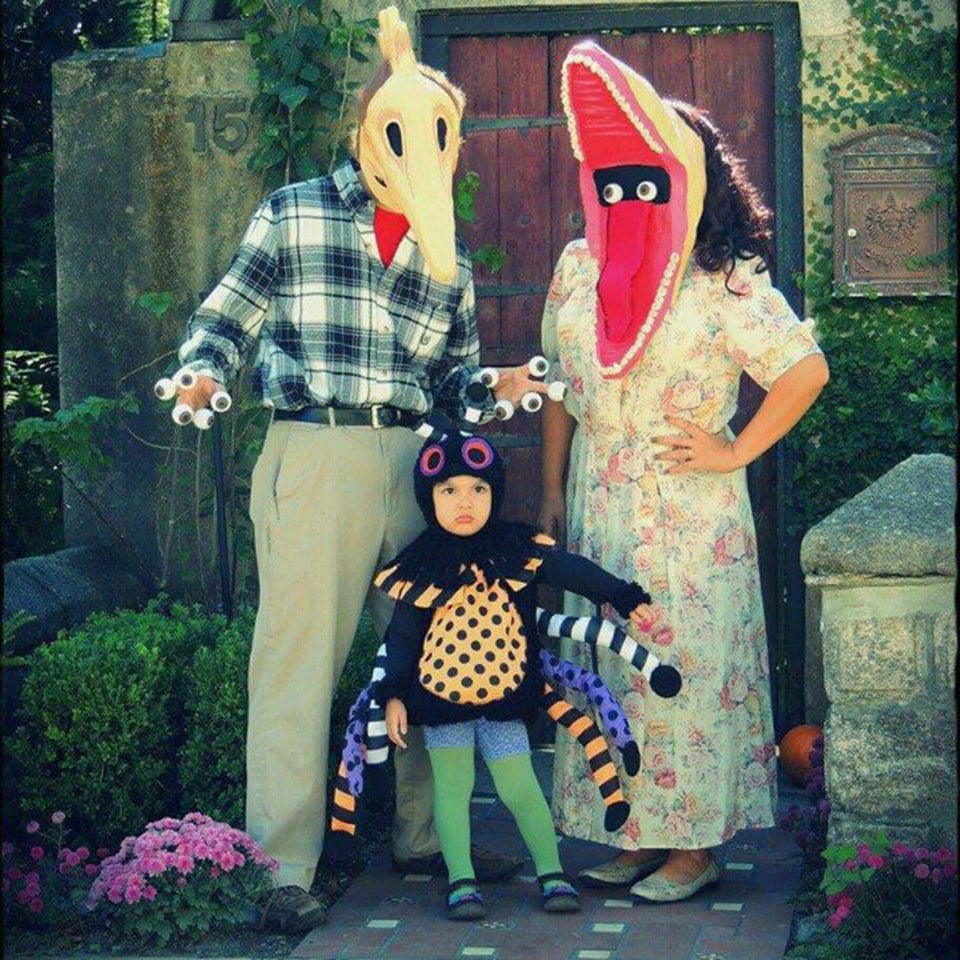 Mommy Pizza Pie And Baby Slice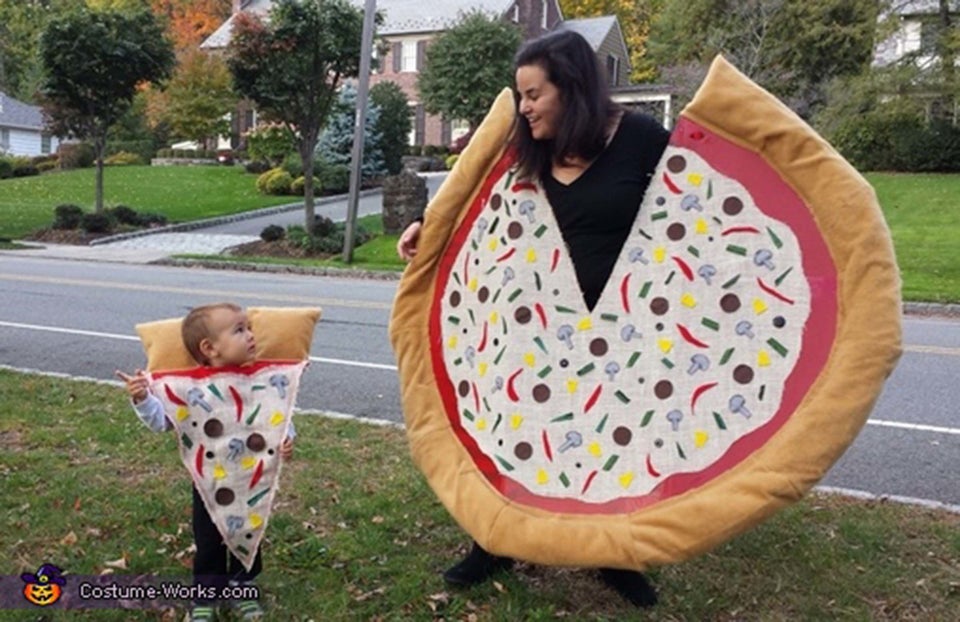 Frida Kahlo, Her Self-Portrait And Diego Rivera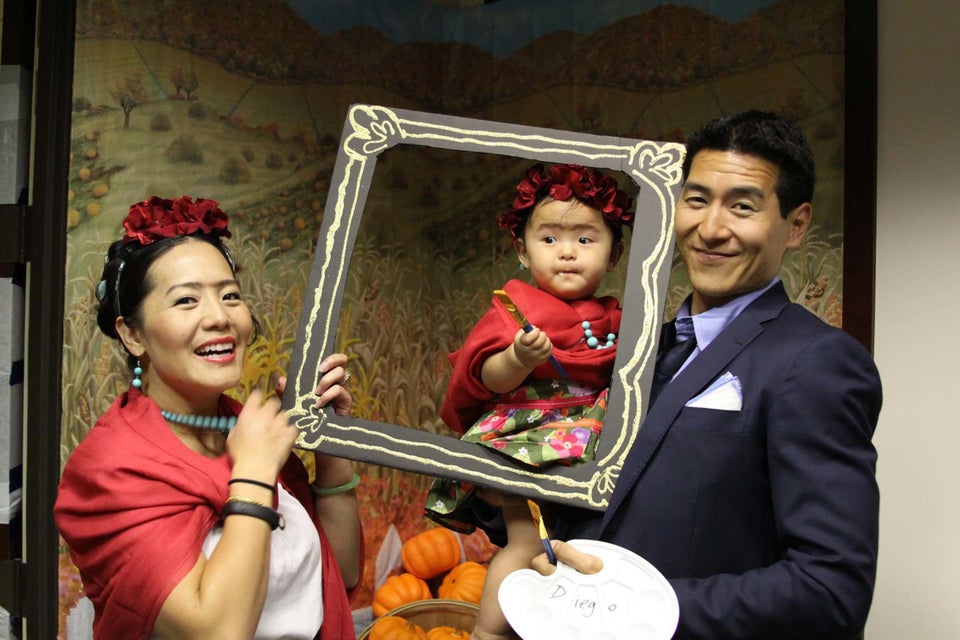 Pangfua Her and Tim Chang
Ron, Hagrid, Harry And Hermione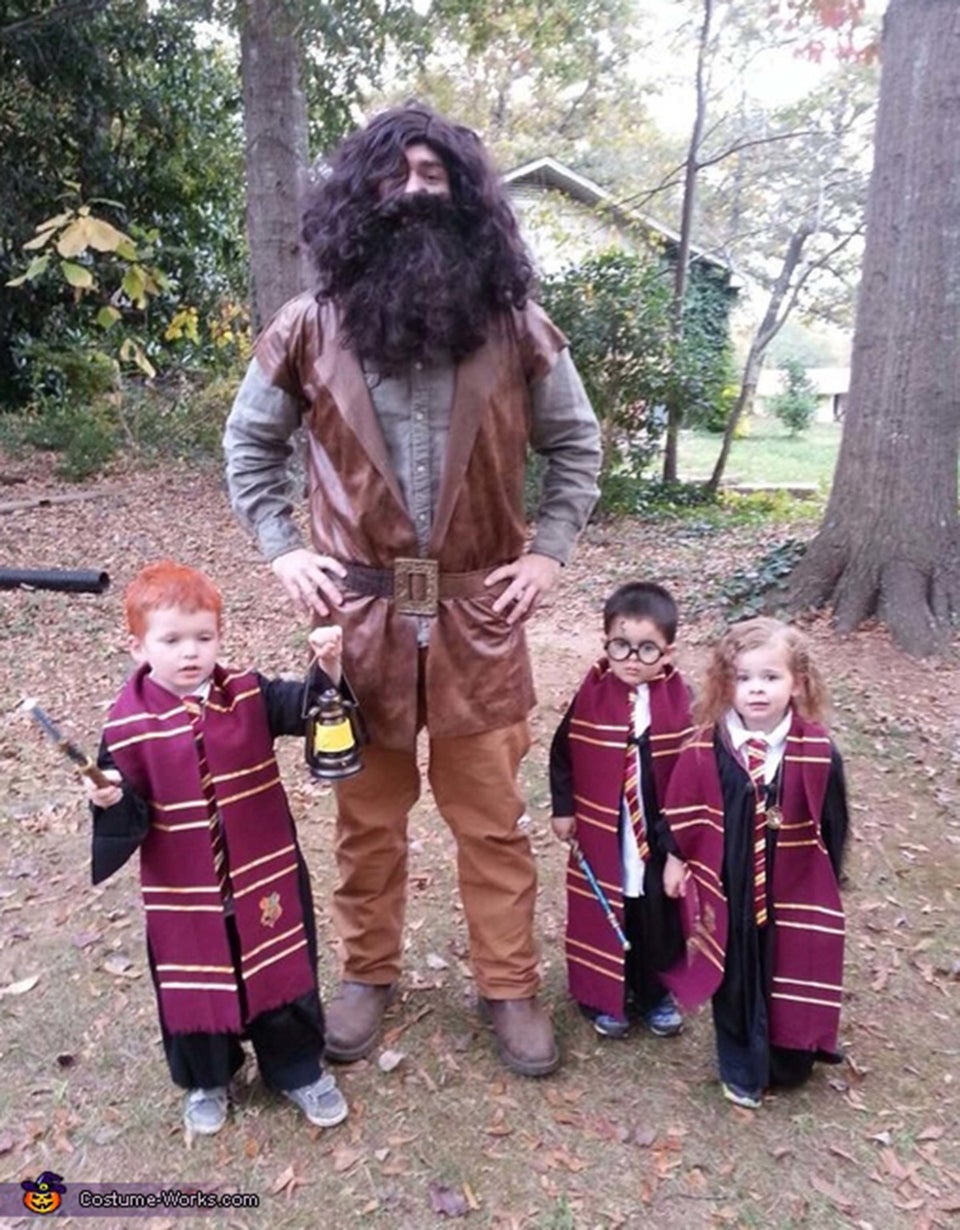 The Very Hungry Caterpillar And Beautiful Butterfly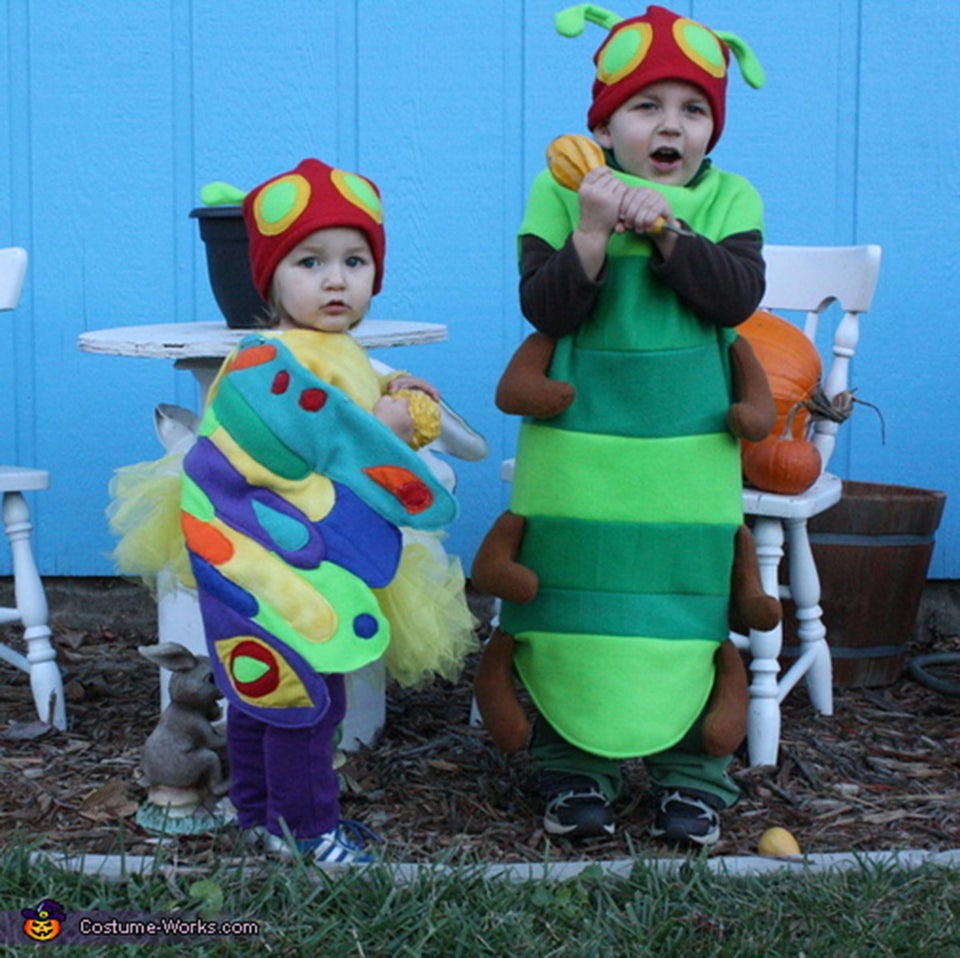 Doctor Who Family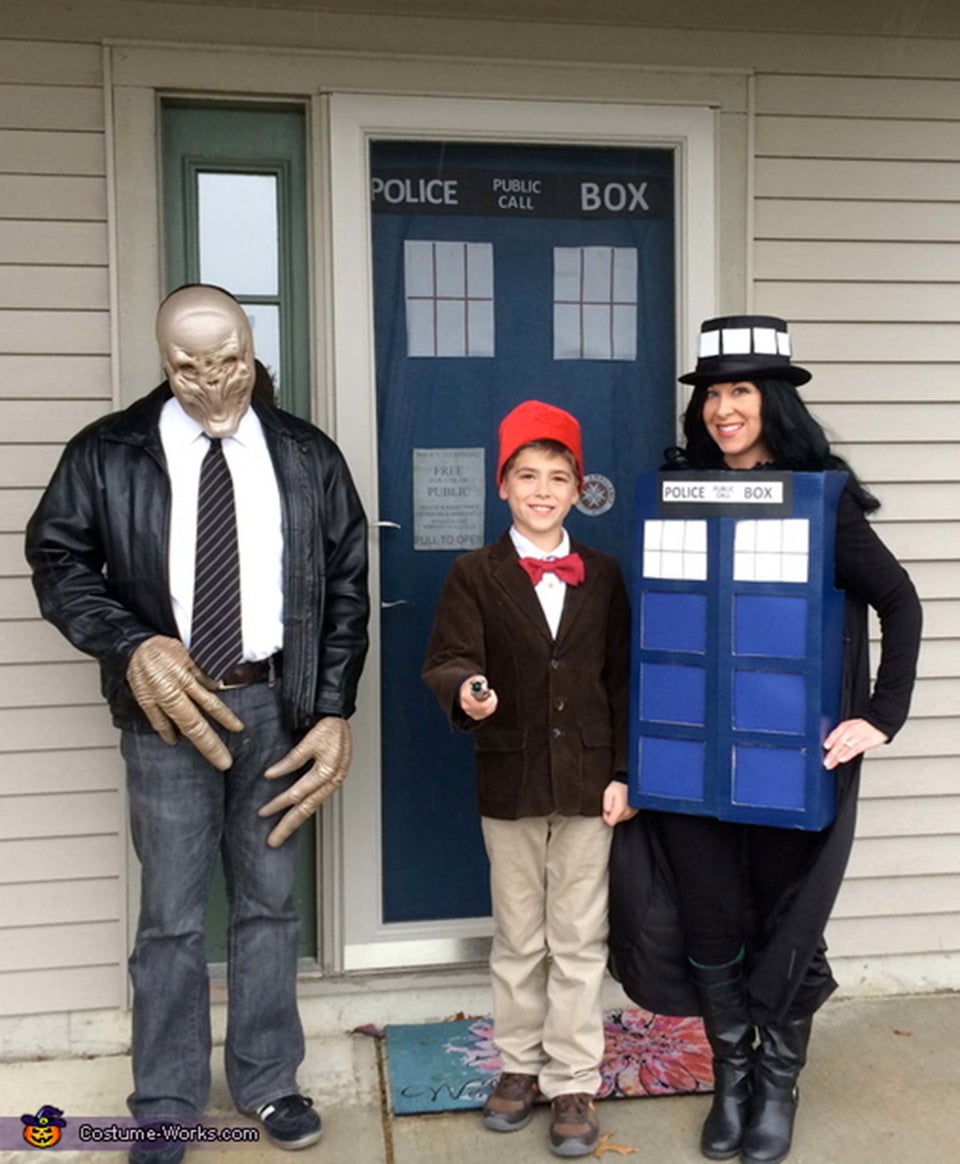 Clowning Around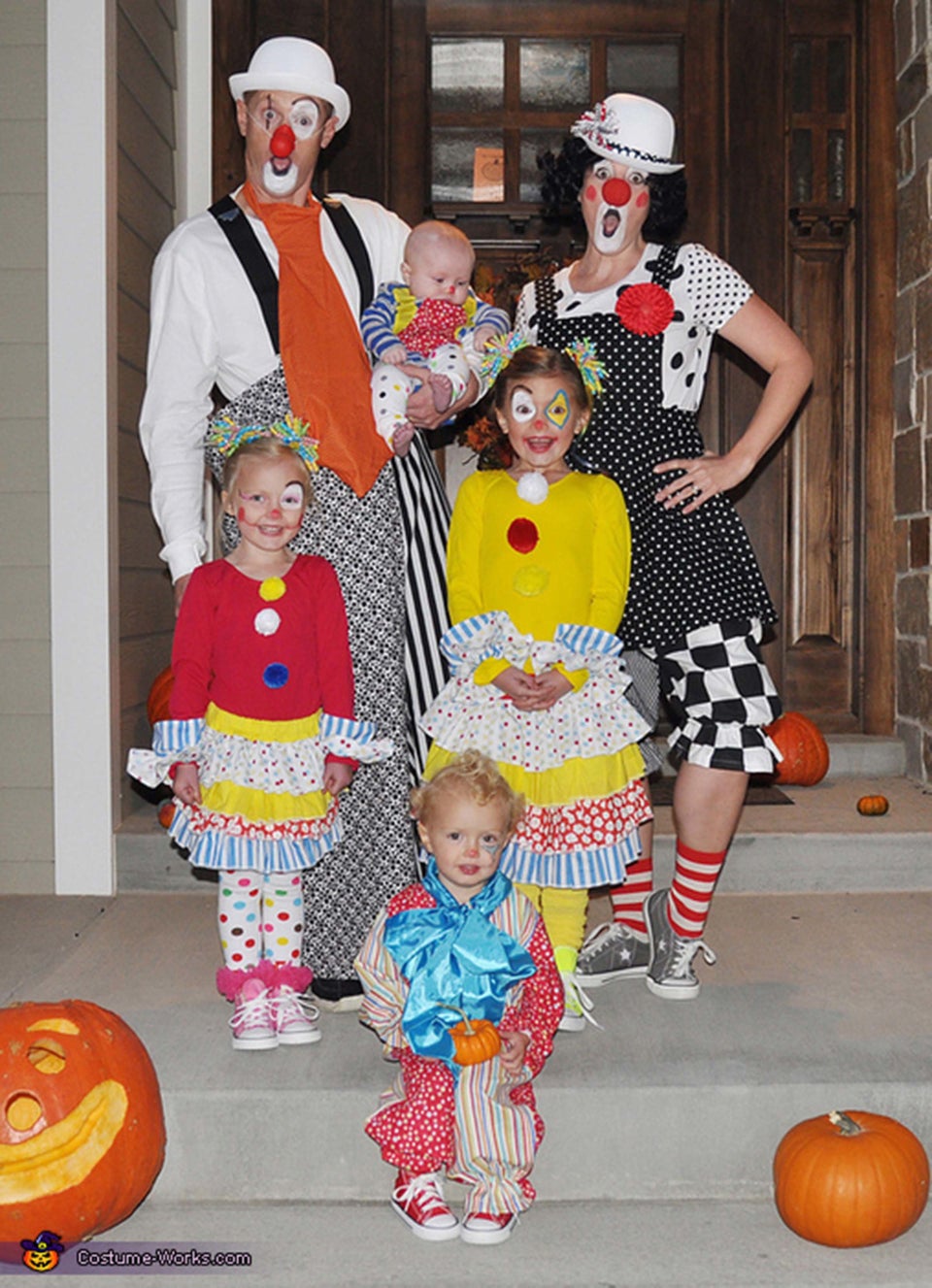 The Wizard Of Oz Crew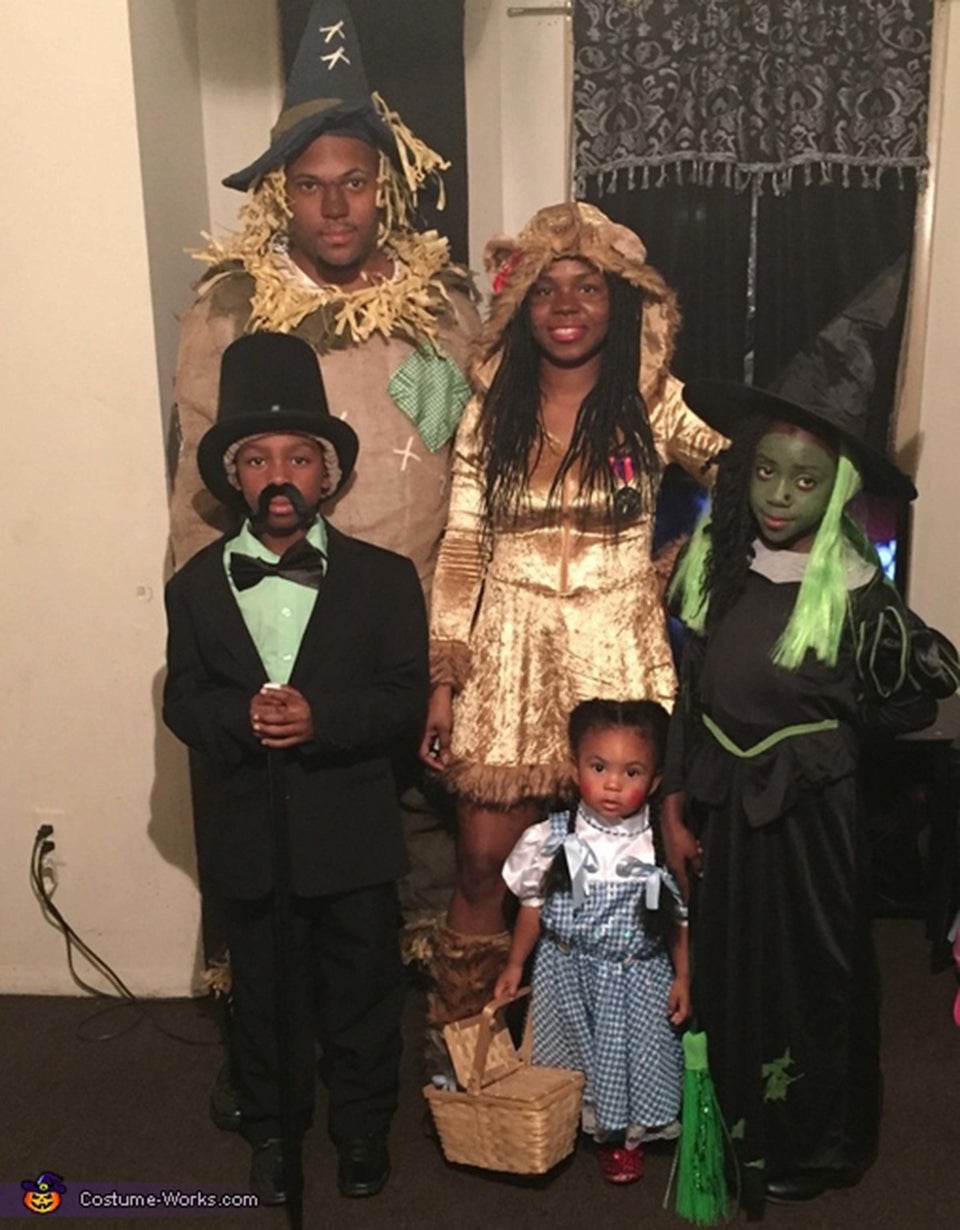 Nerds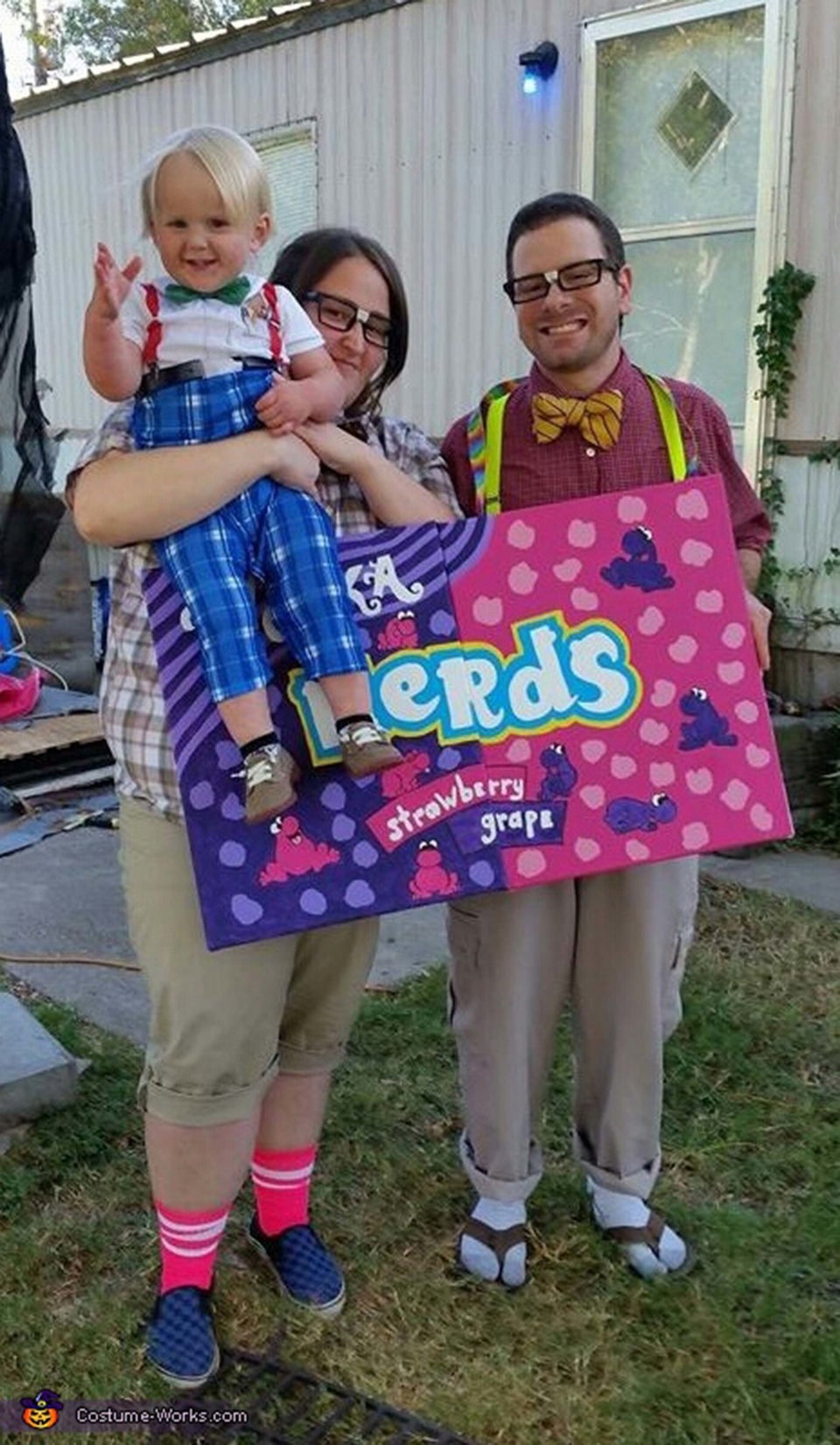 Sam And Scoutmaster Randy From Moonrise Kingdom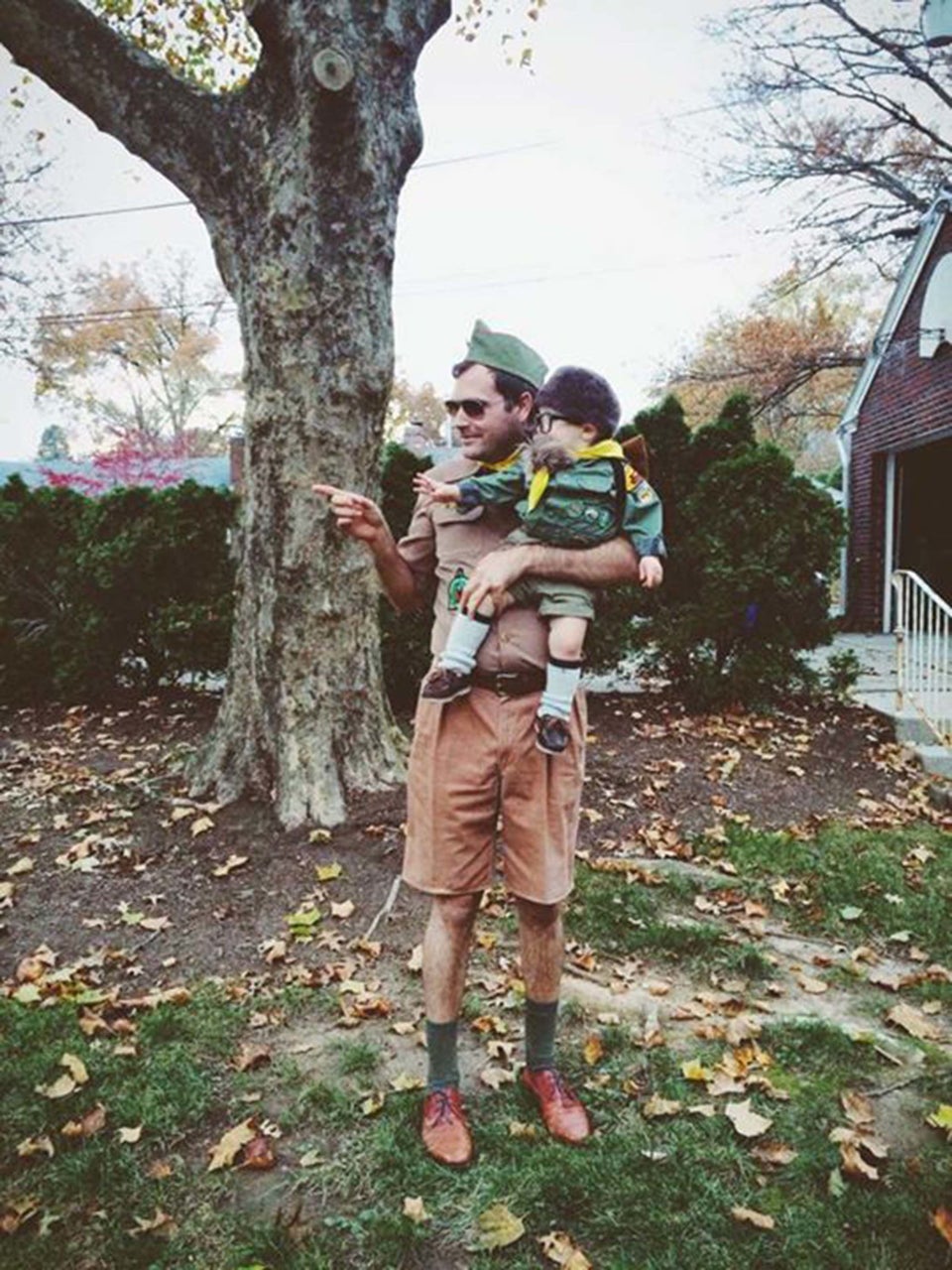 Ghostbusters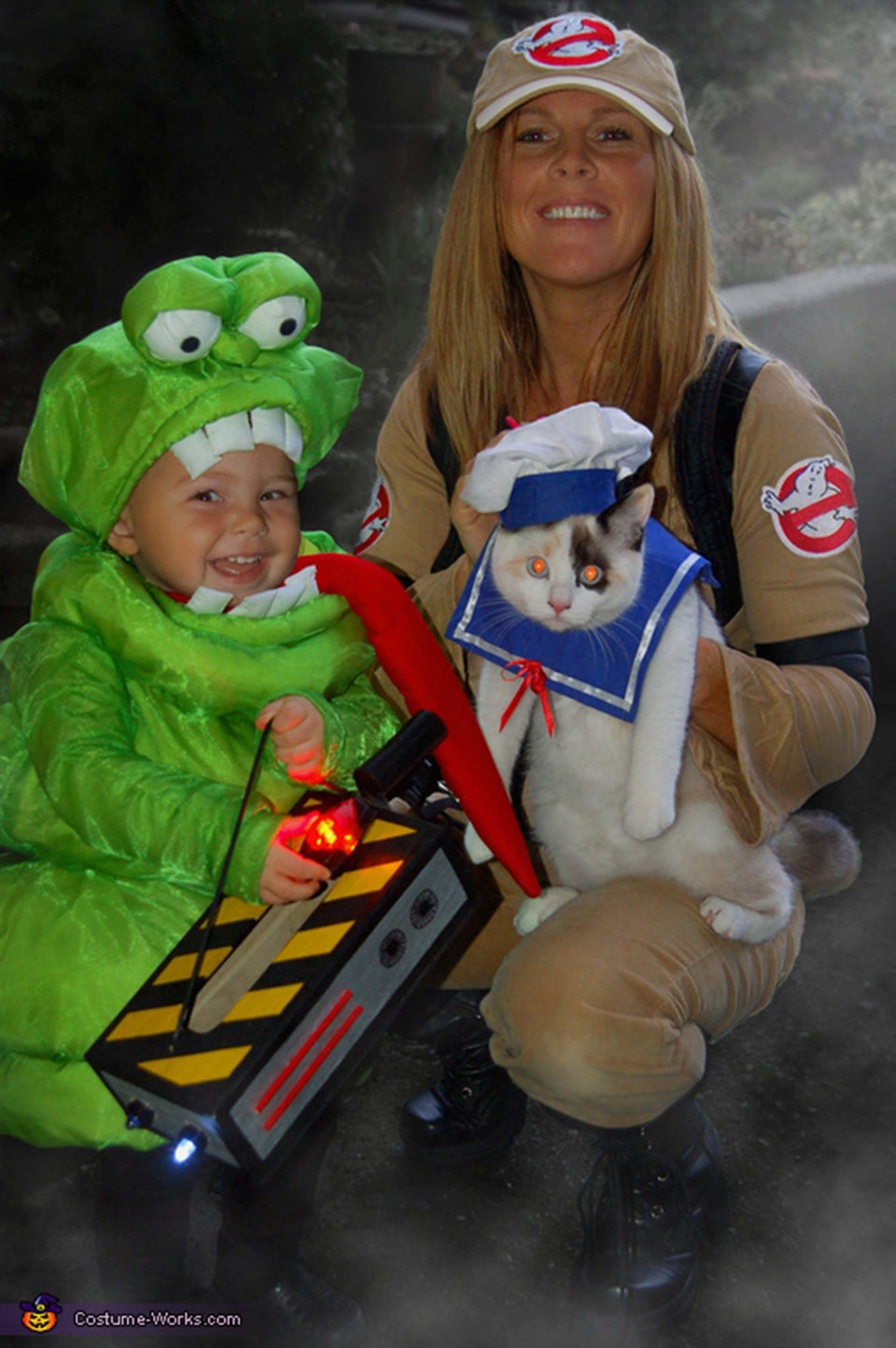 Willy Wonka, Violet Beauregarde And Veruca Salt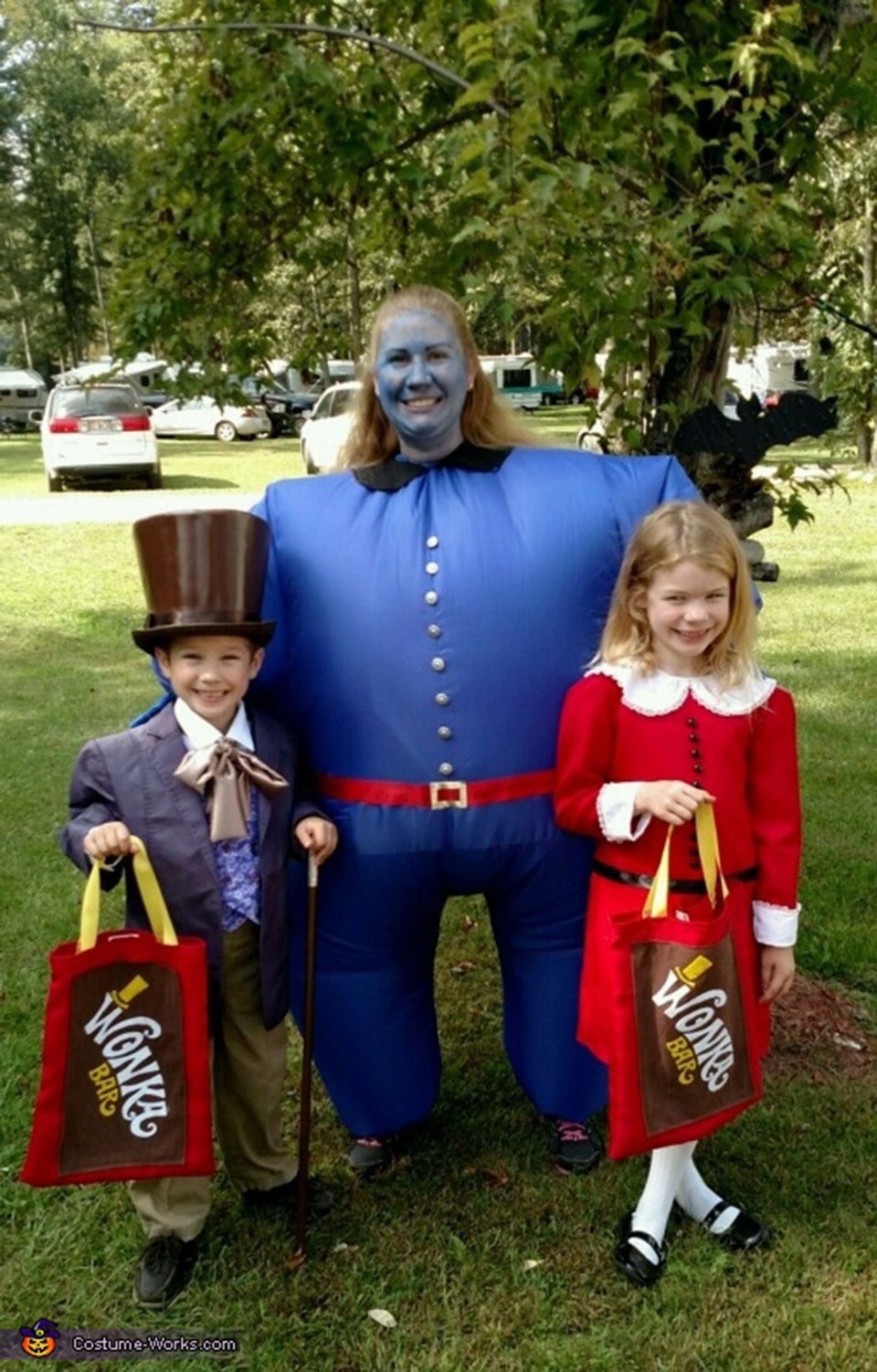 Bakers And Baby Cupcake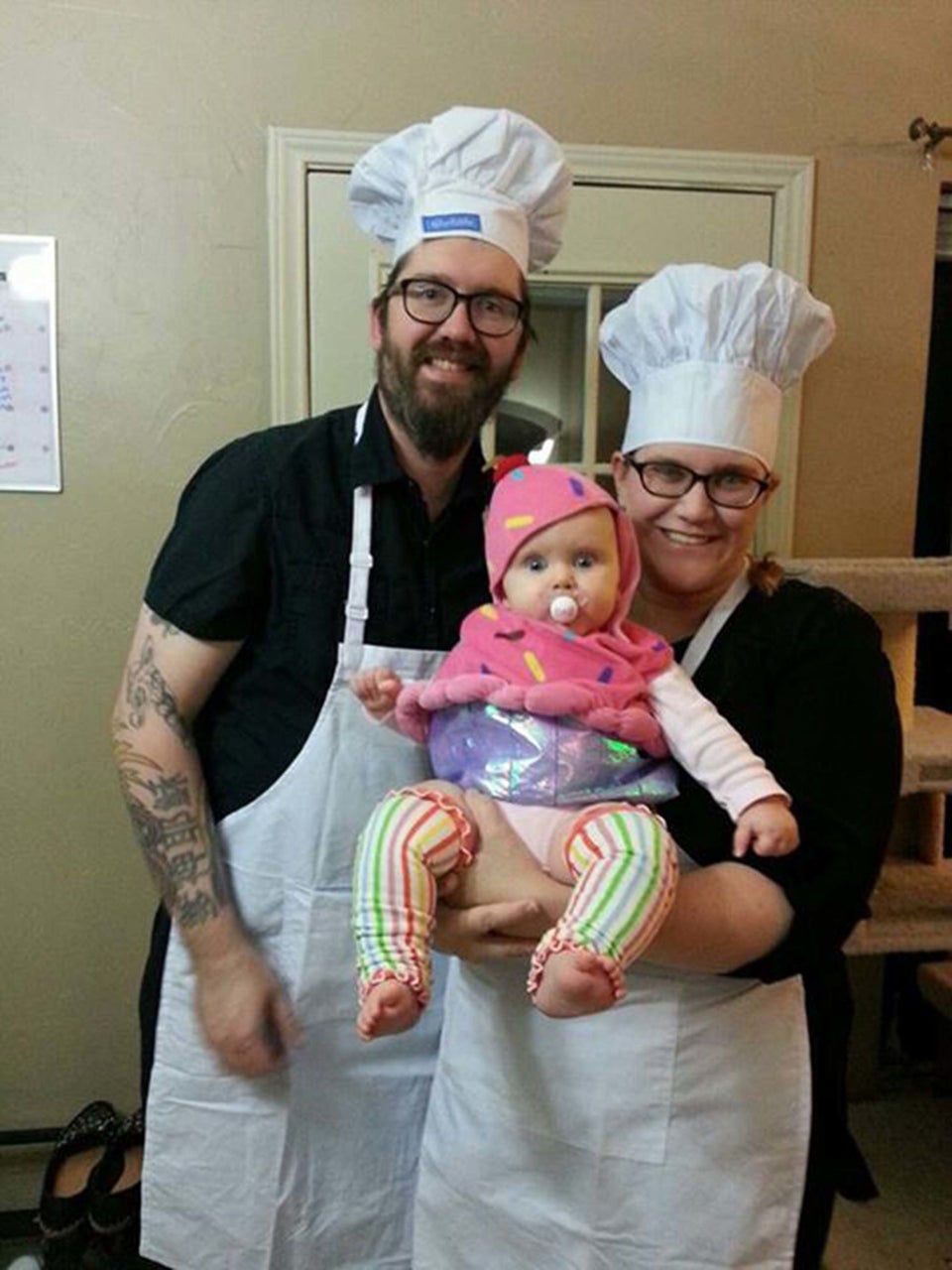 Marty And Doc Brown Go Back To The Future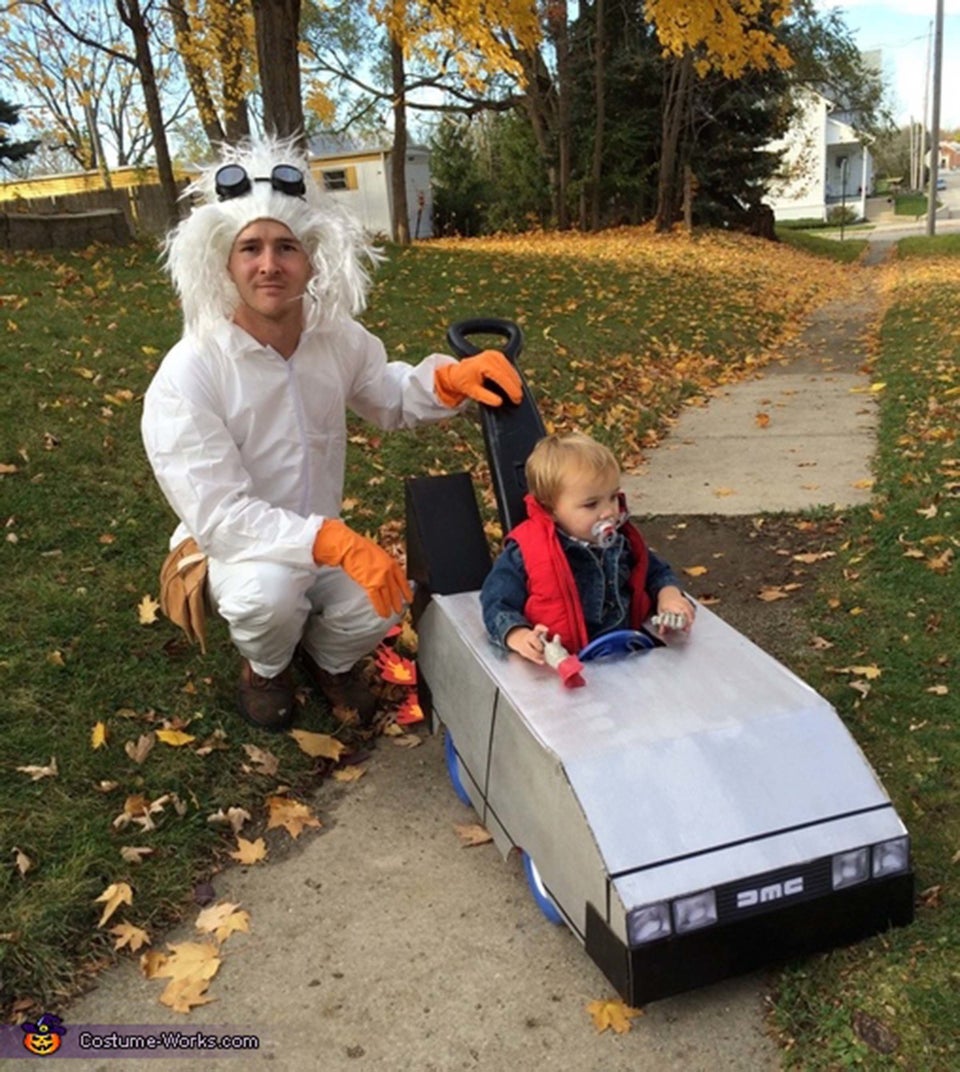 Hot Dog And Condiments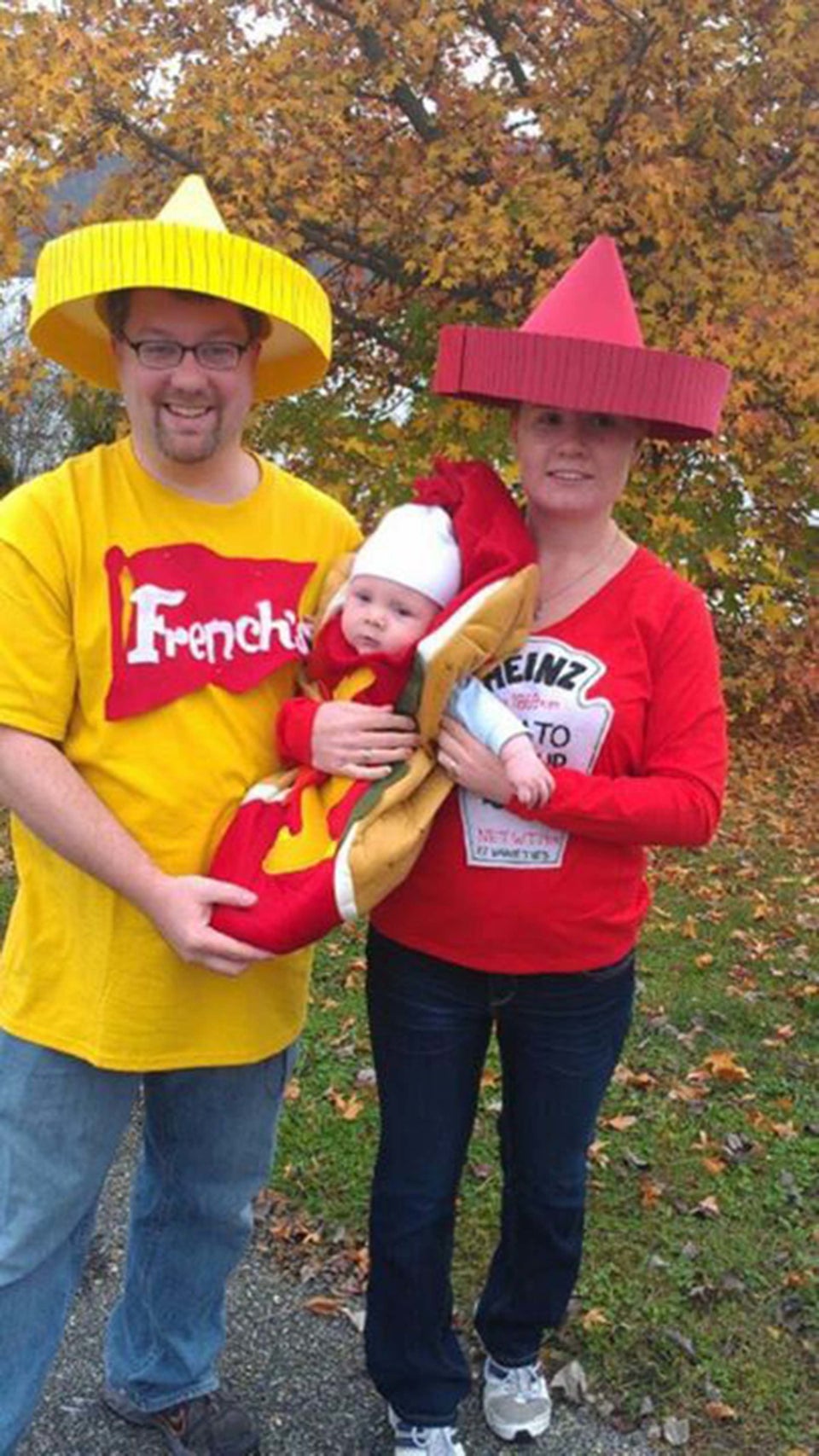 Squints And Wendy Peffercorn From Sandlot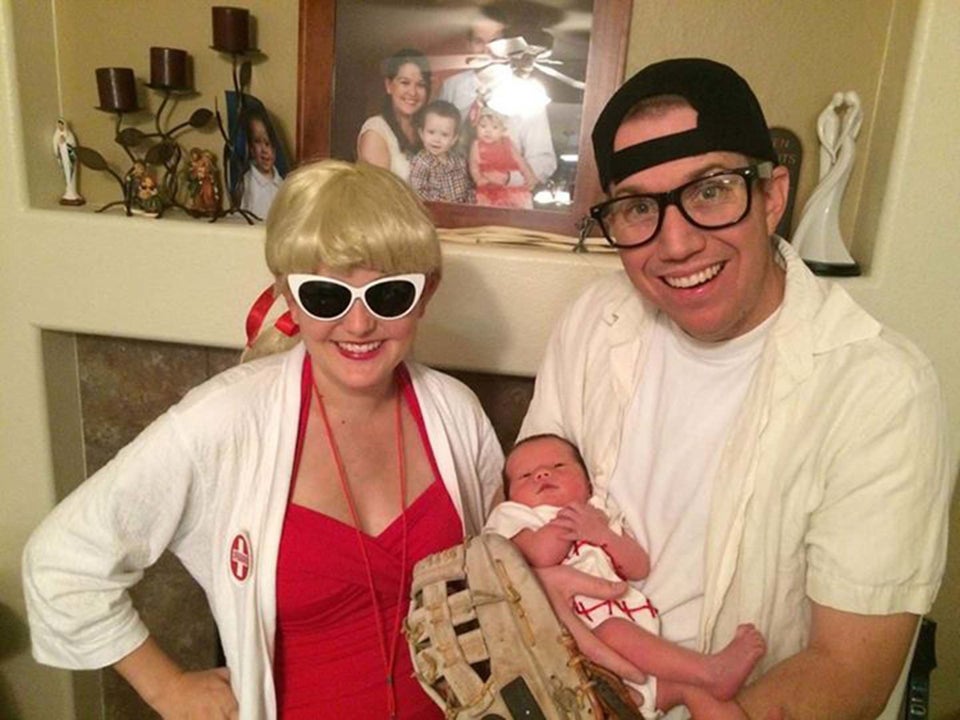 Back To School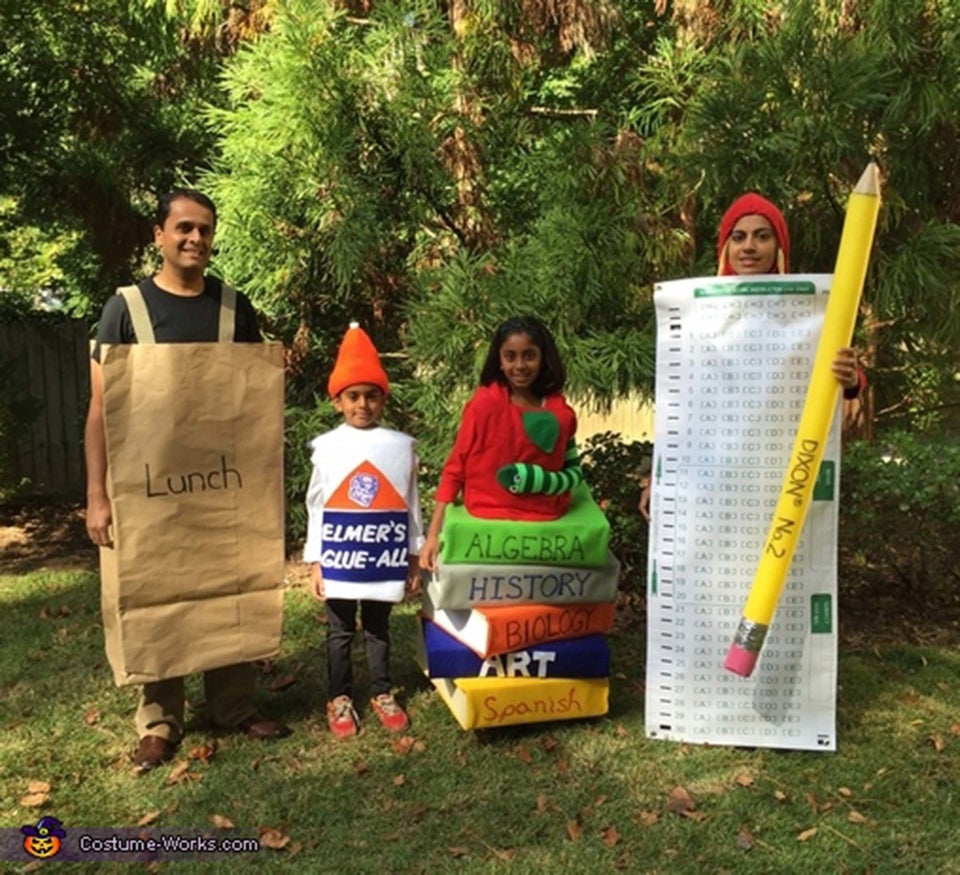 Pedestrian Crosswalkers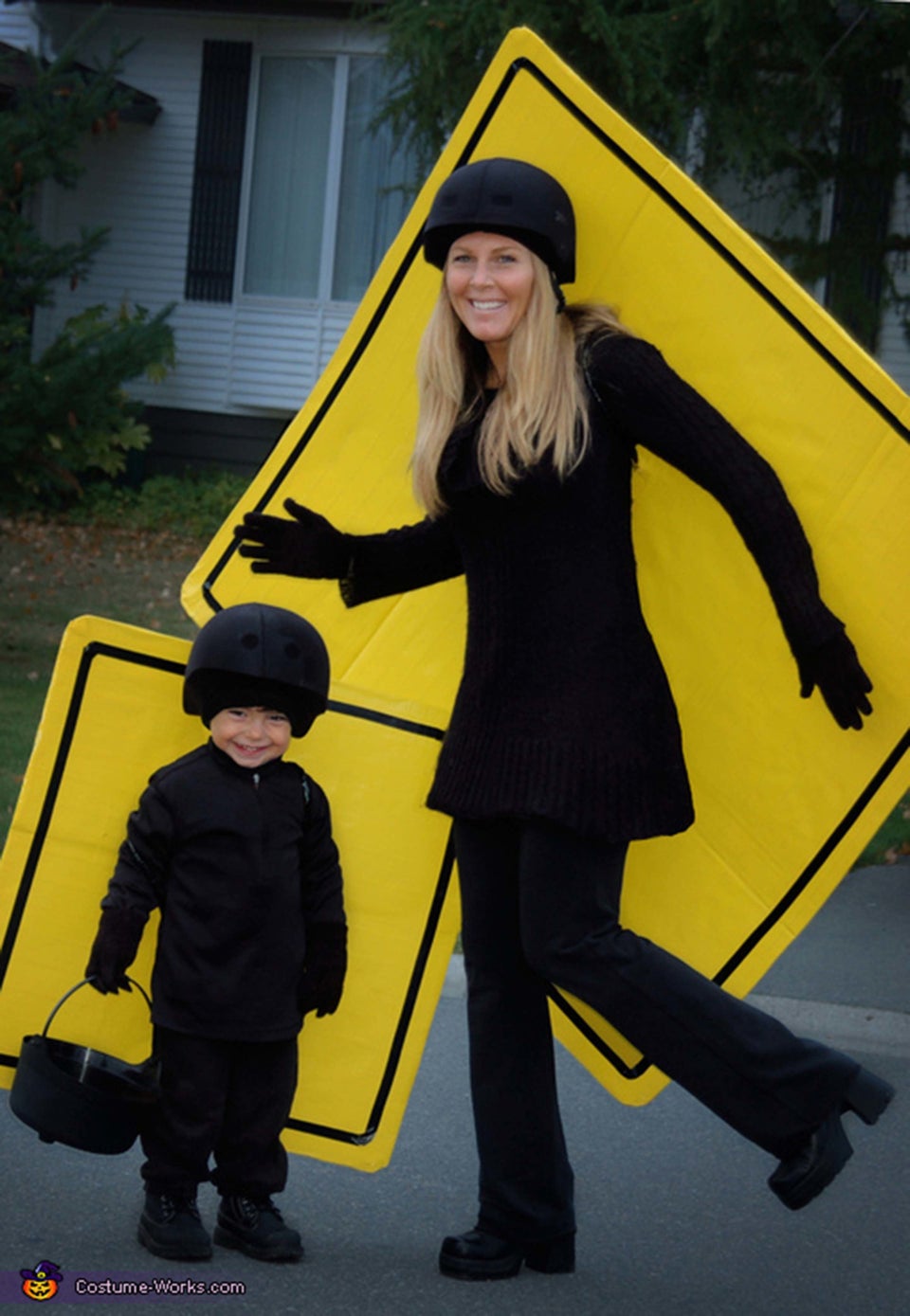 Princess Buttercup, Westley And Inigo Montoya.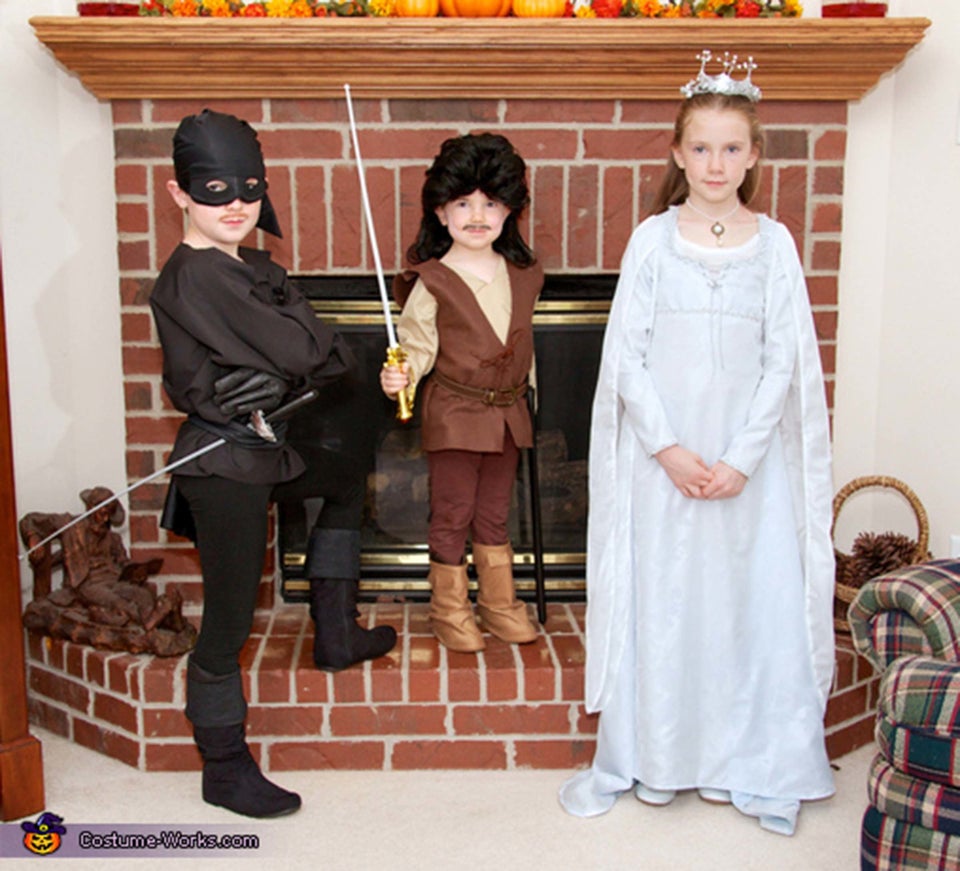 Game Of Thrones Crew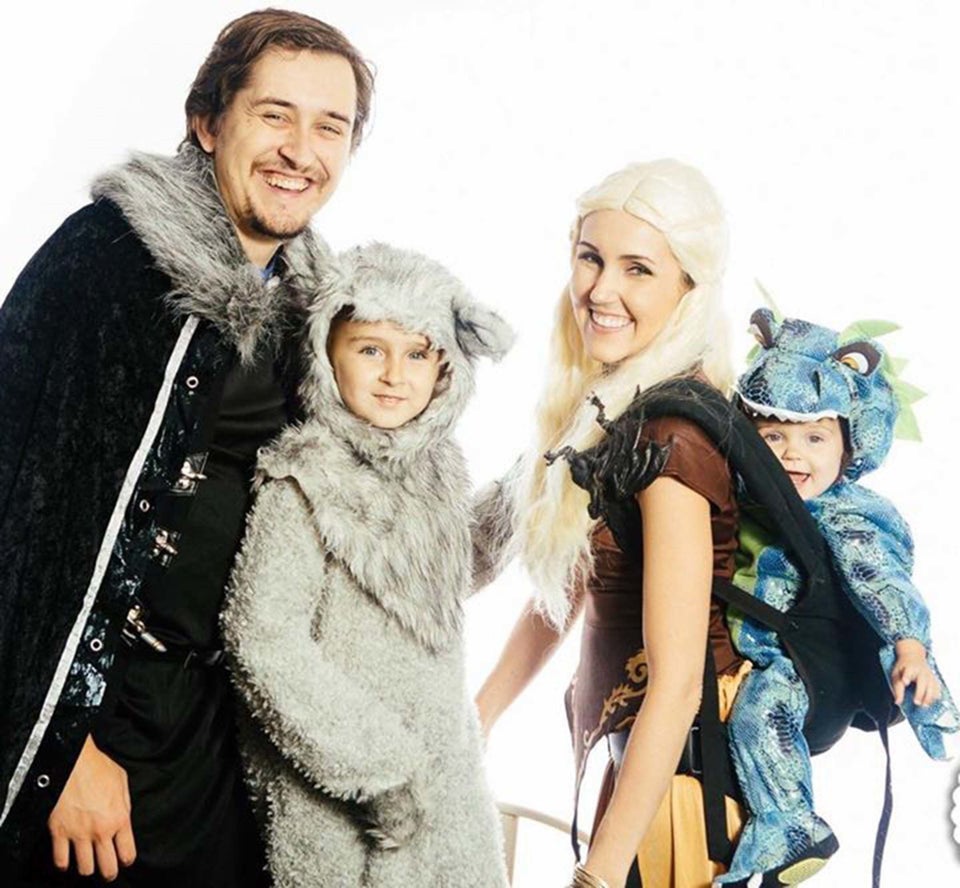 Adventure Time Family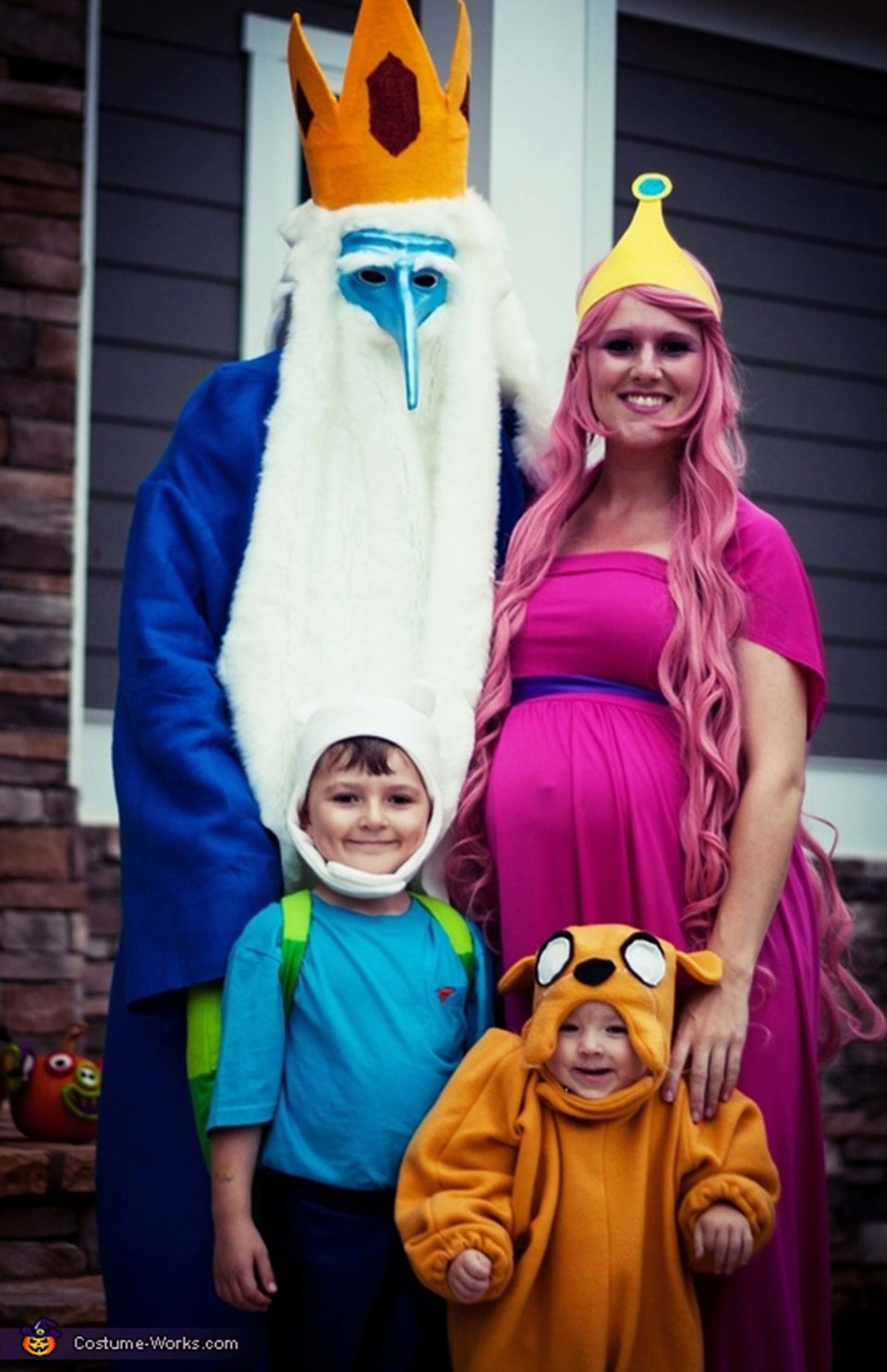 Sweets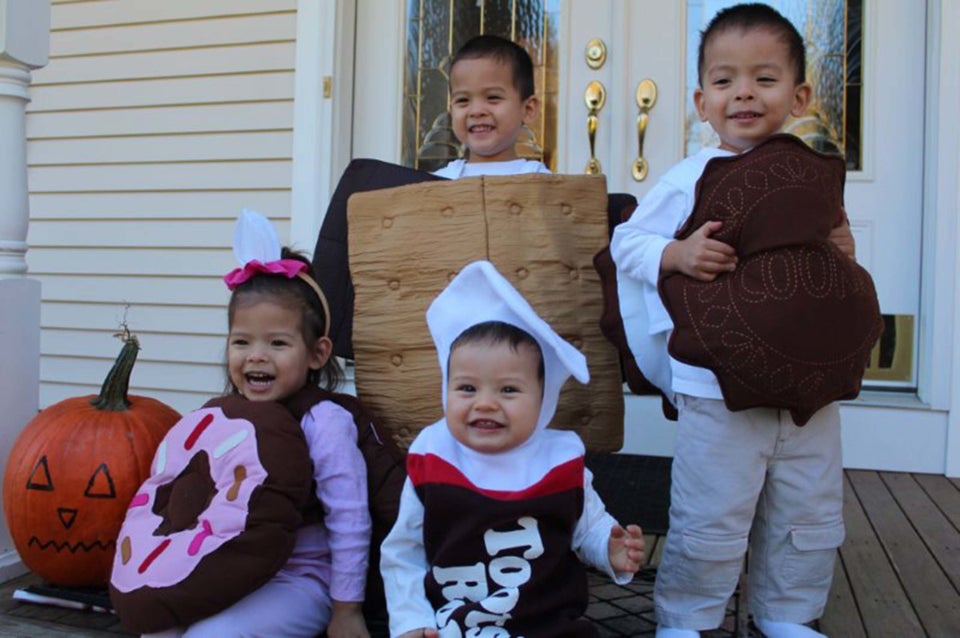 Masterpieces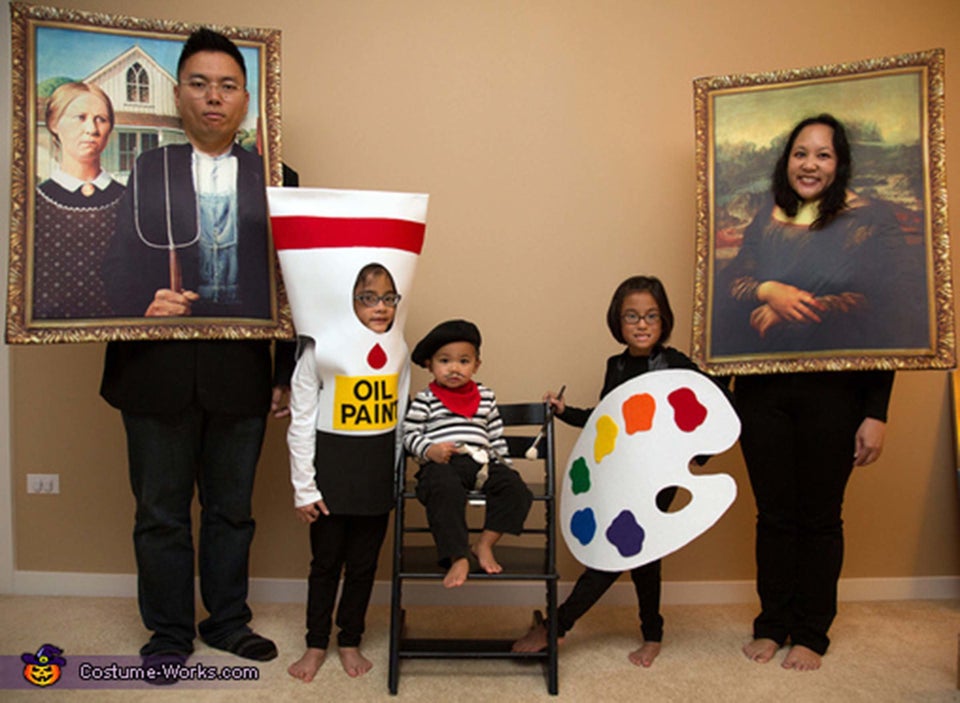 Bakers And Donuts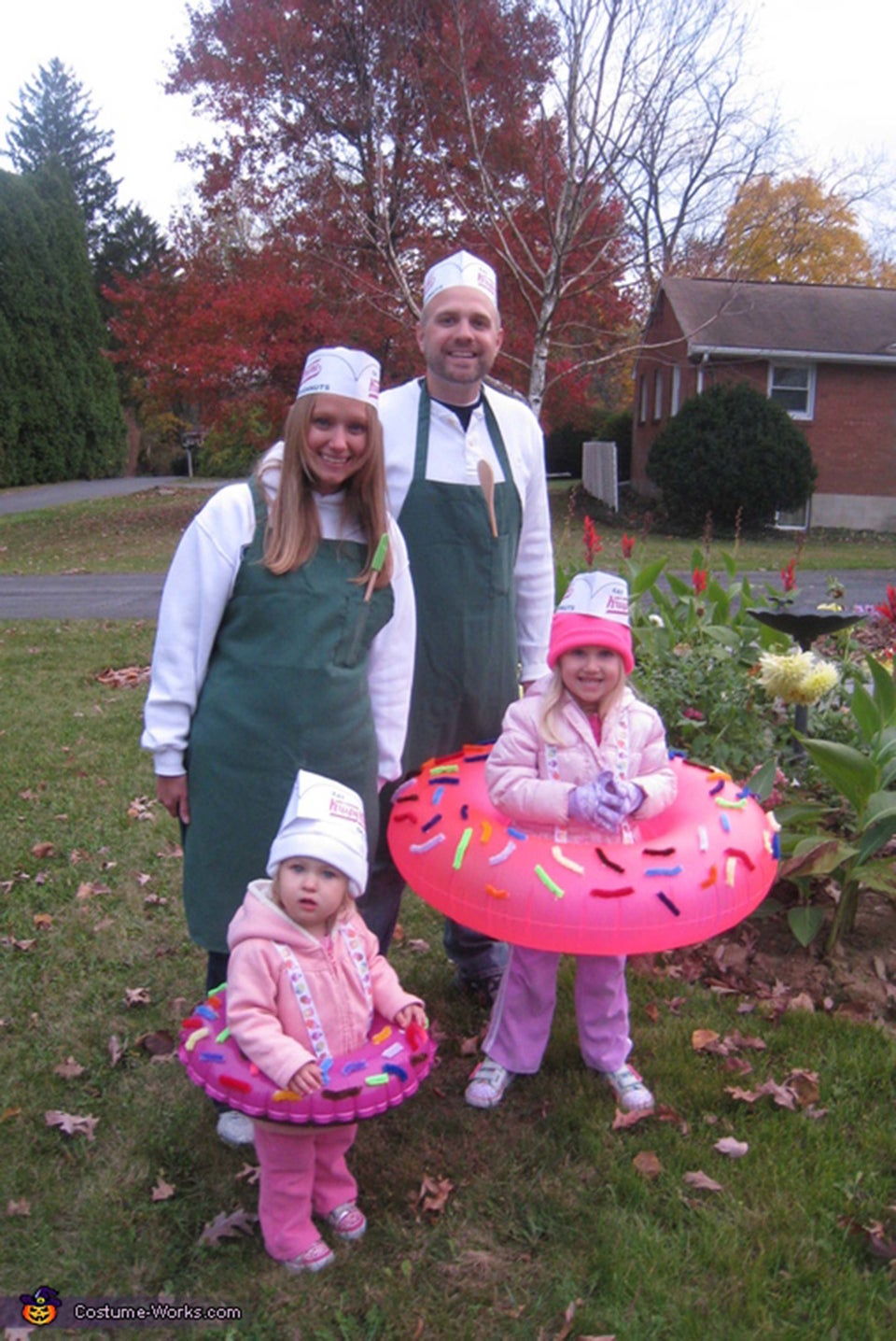 Frankenstein's Monsters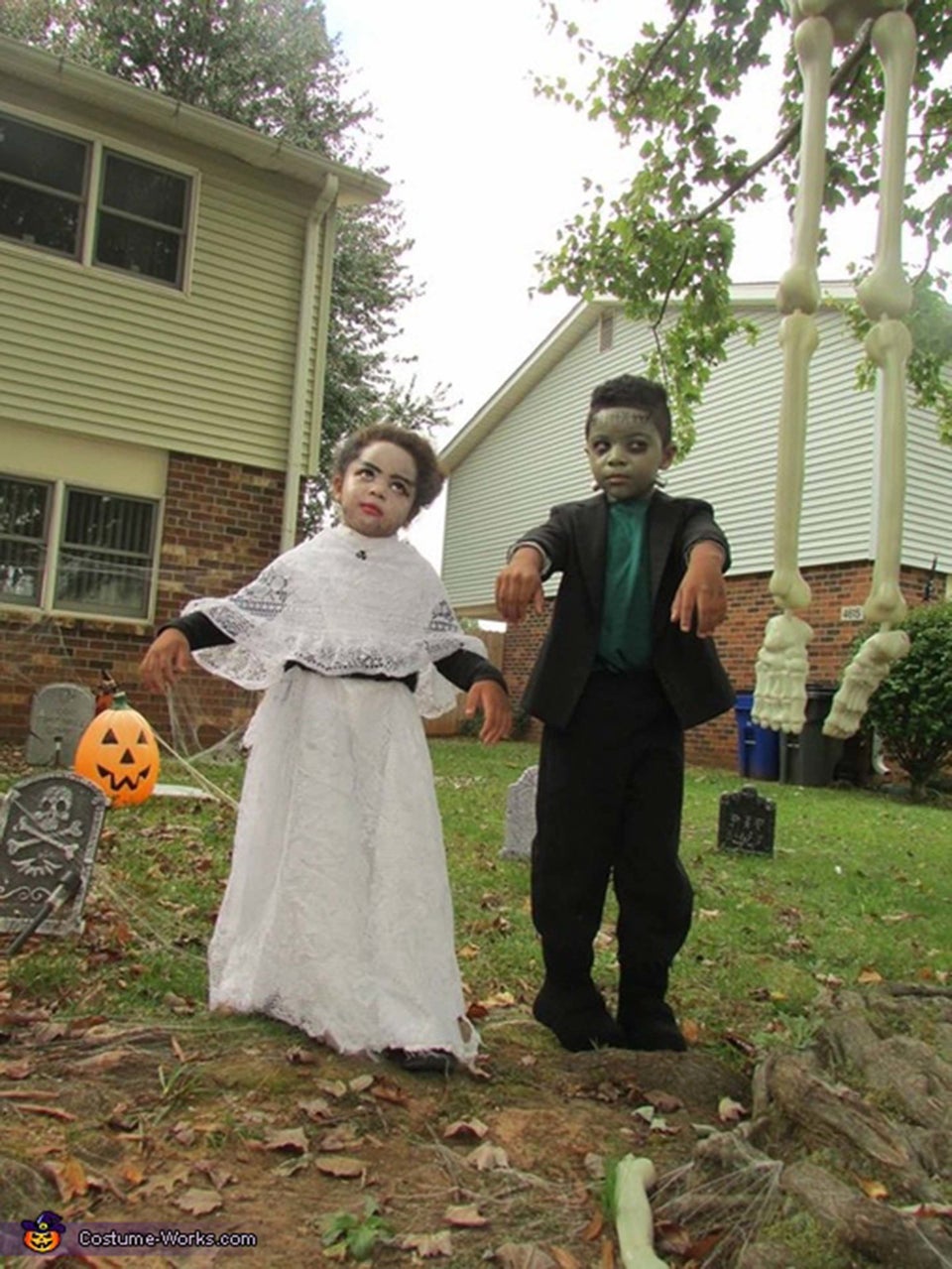 Chefs And Baby Lobster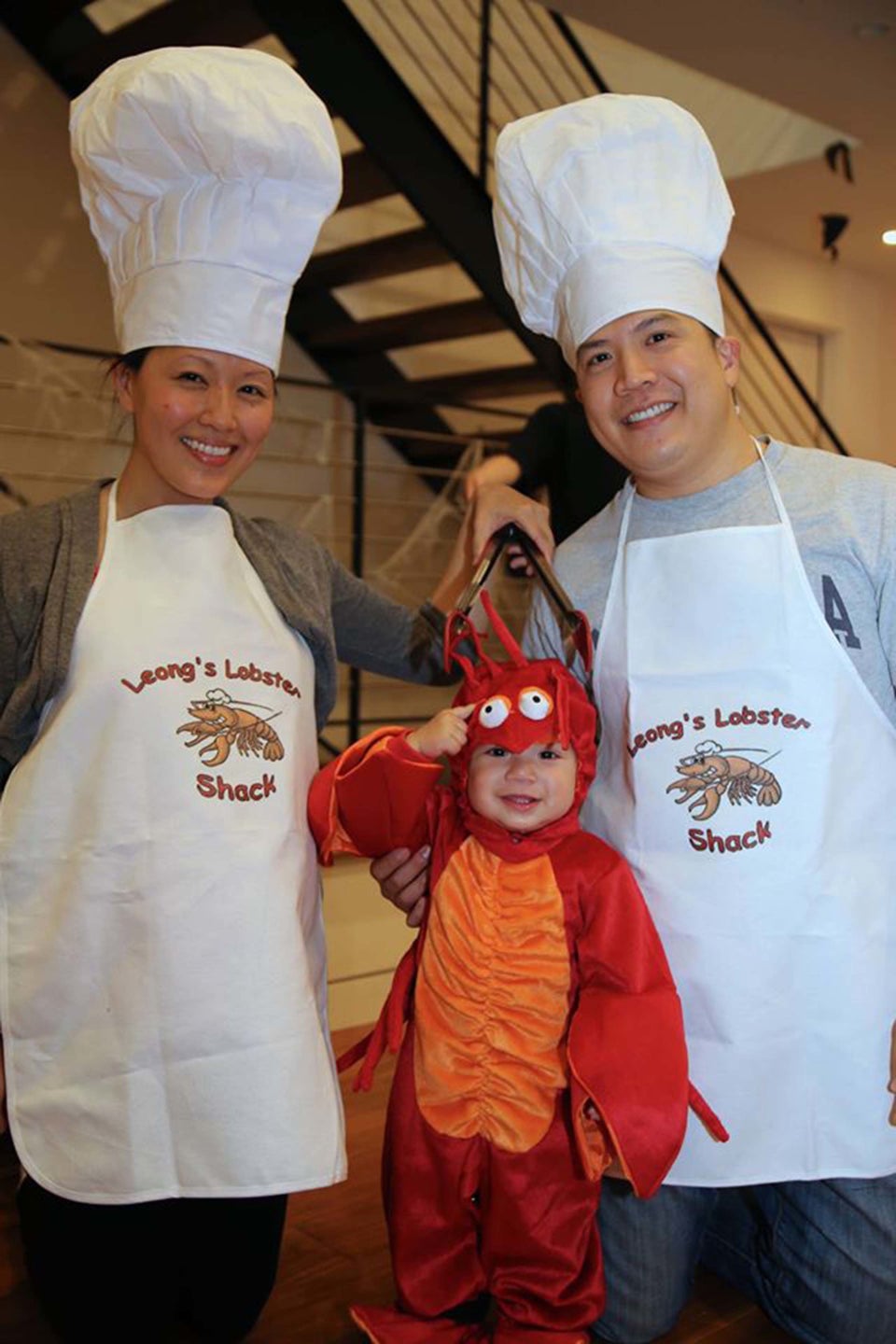 Sushi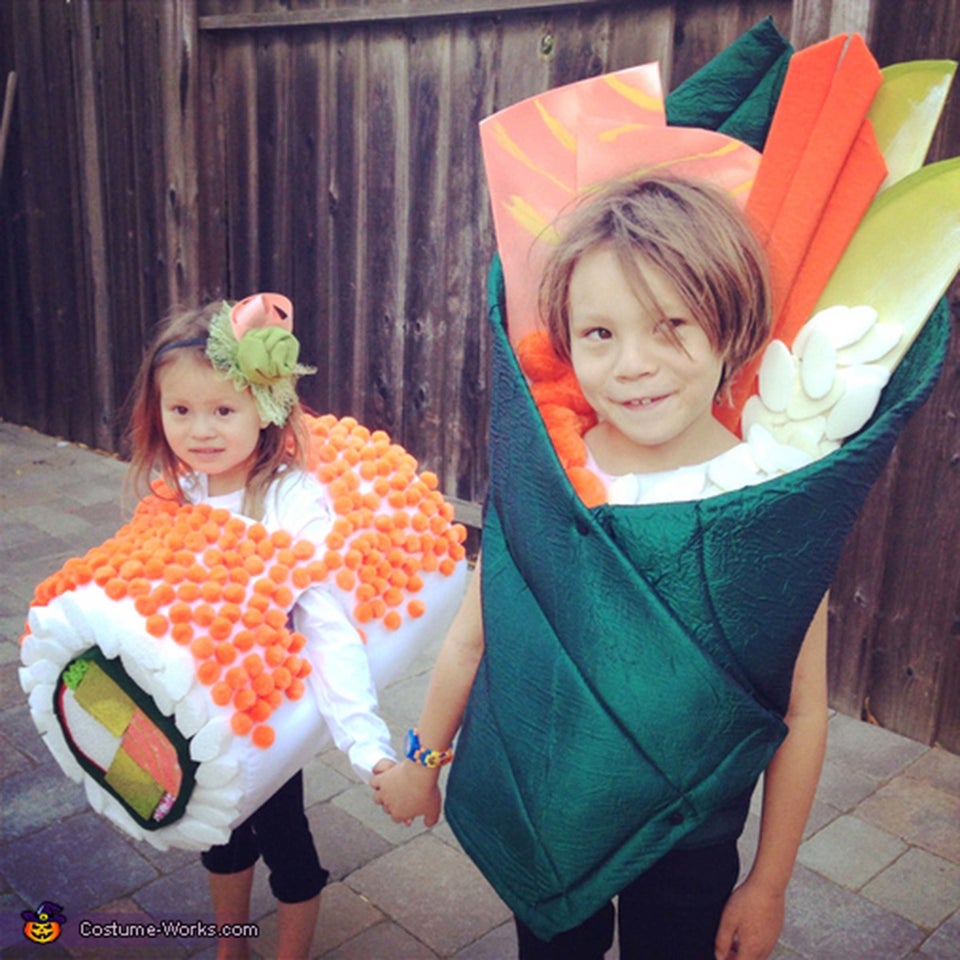 Mario Kart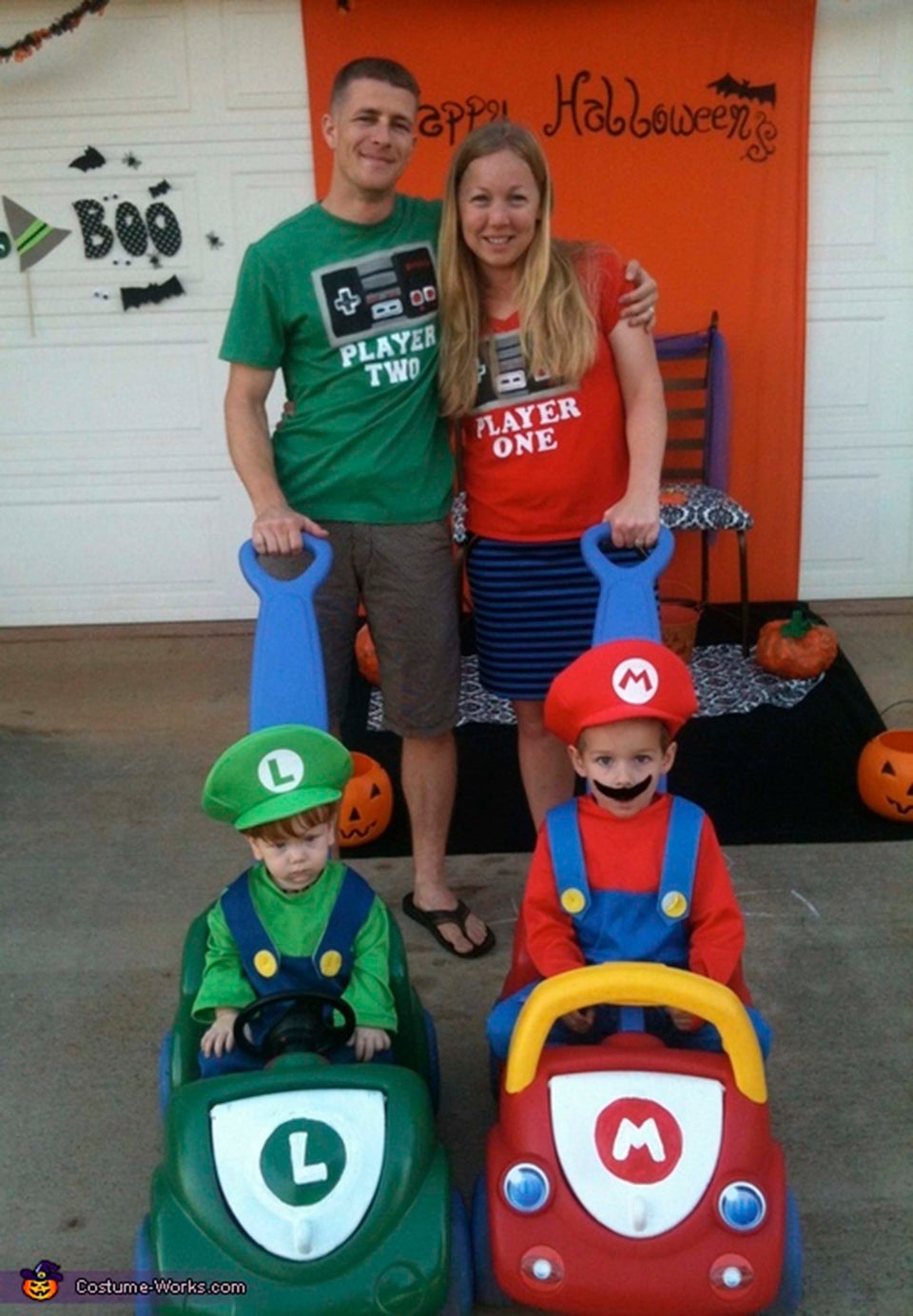 Peter Pan, Wendy, Tinker Bell And Captain Hook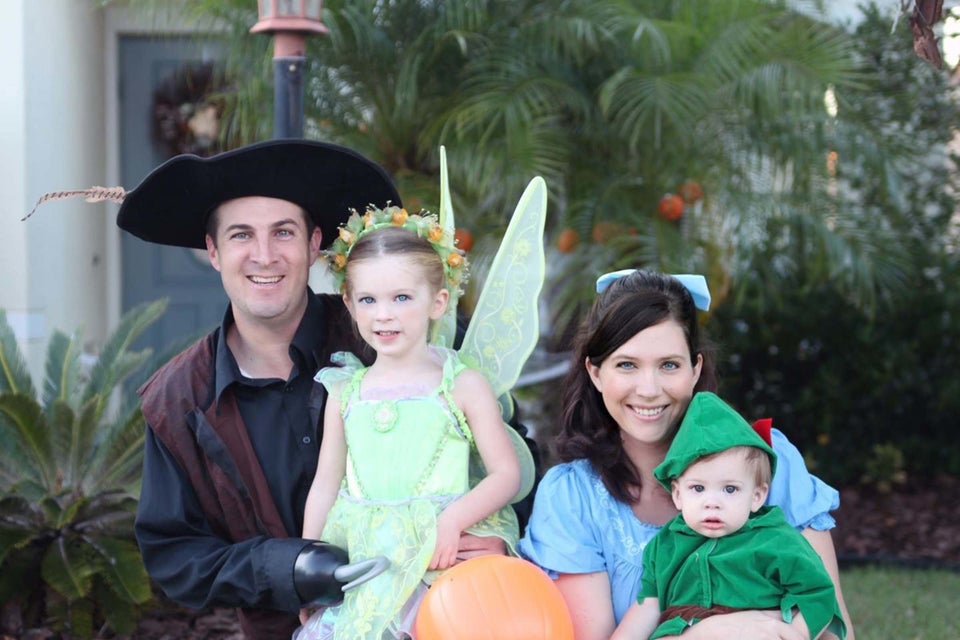 Woody, Buzz, Jessie And Alien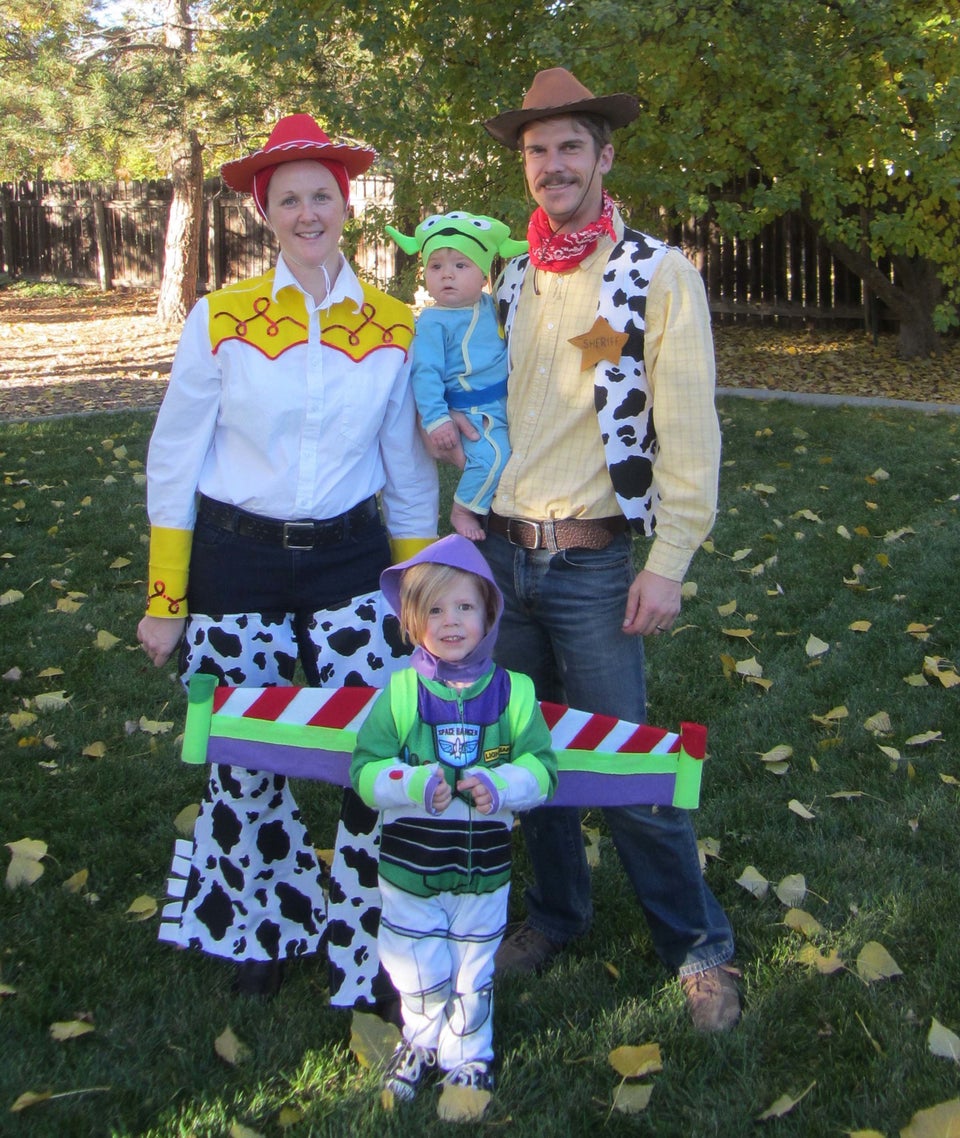 Doc McStuffins Family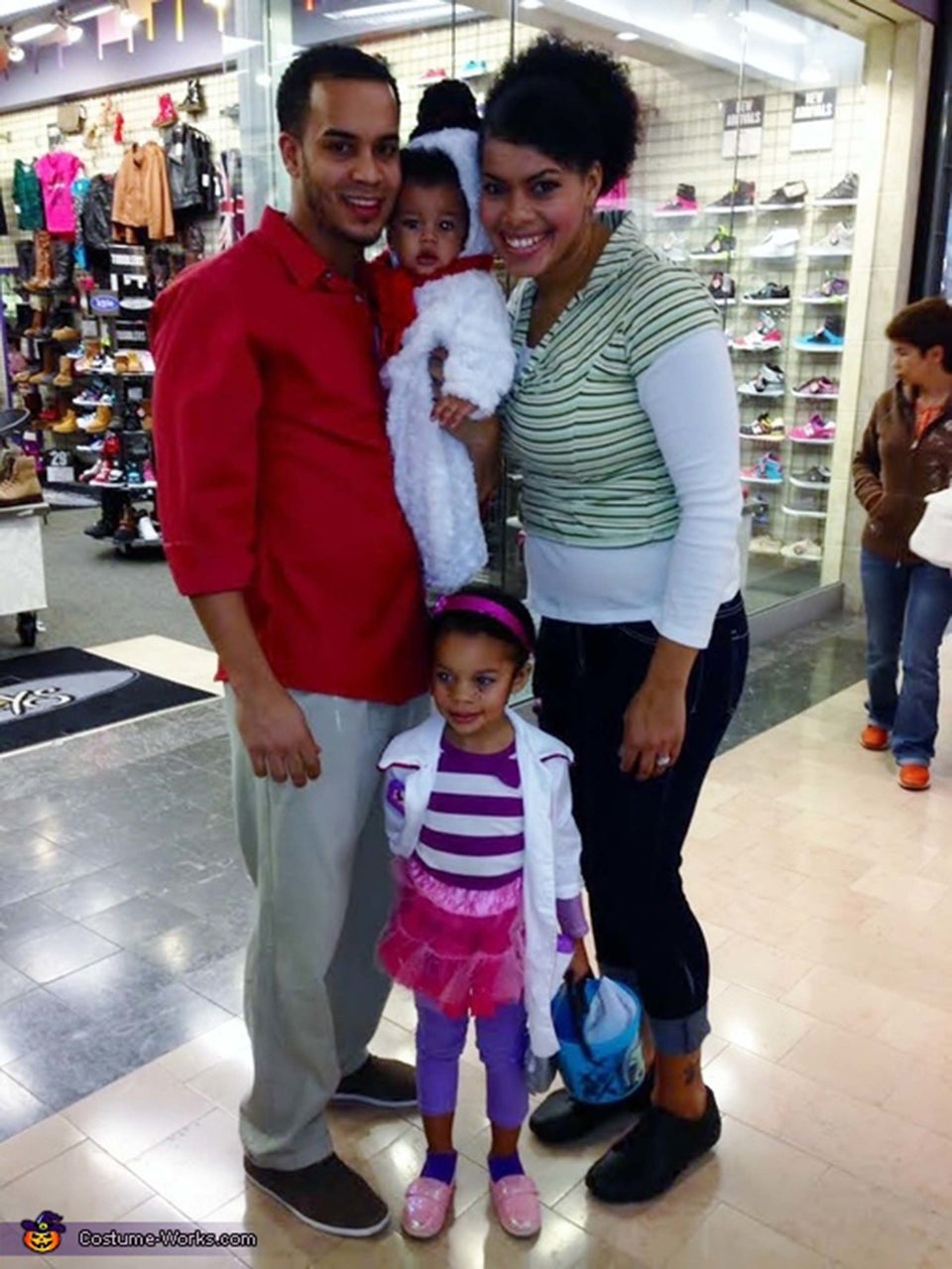 Mr. And Mrs. Pac-Man, Pinky And Blinky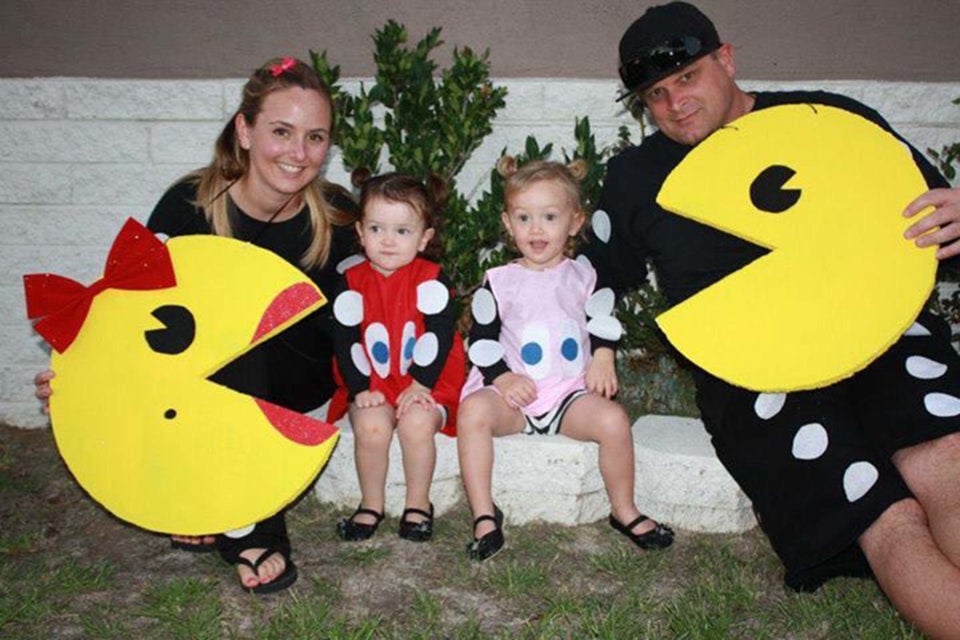 Goldilocks And The Three Bears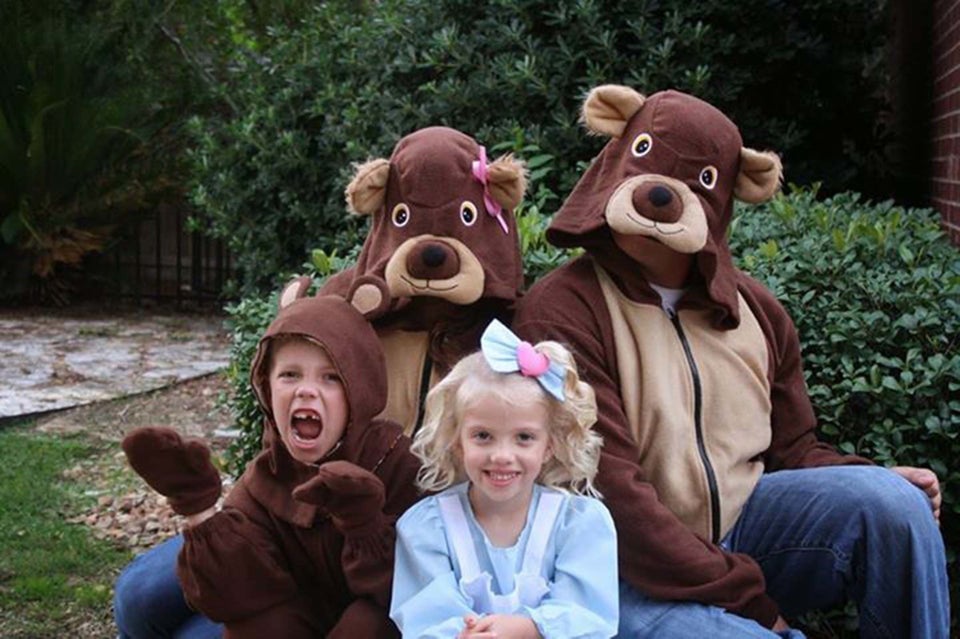 Elsa, Anna And Olaf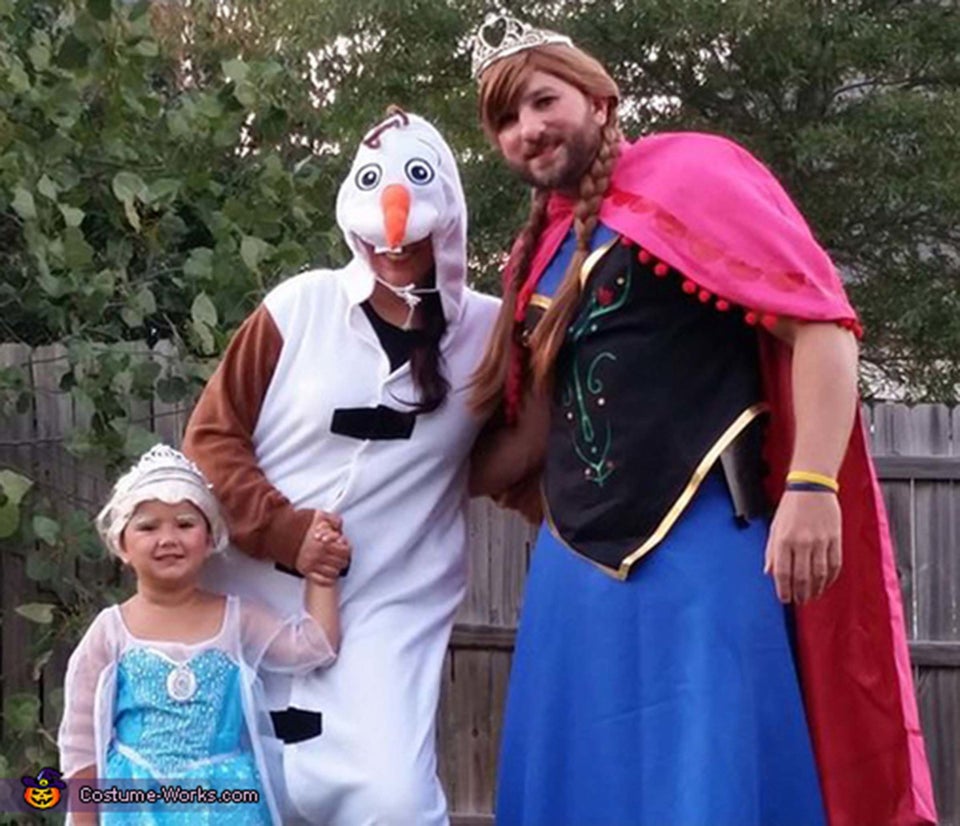 Star Wars Family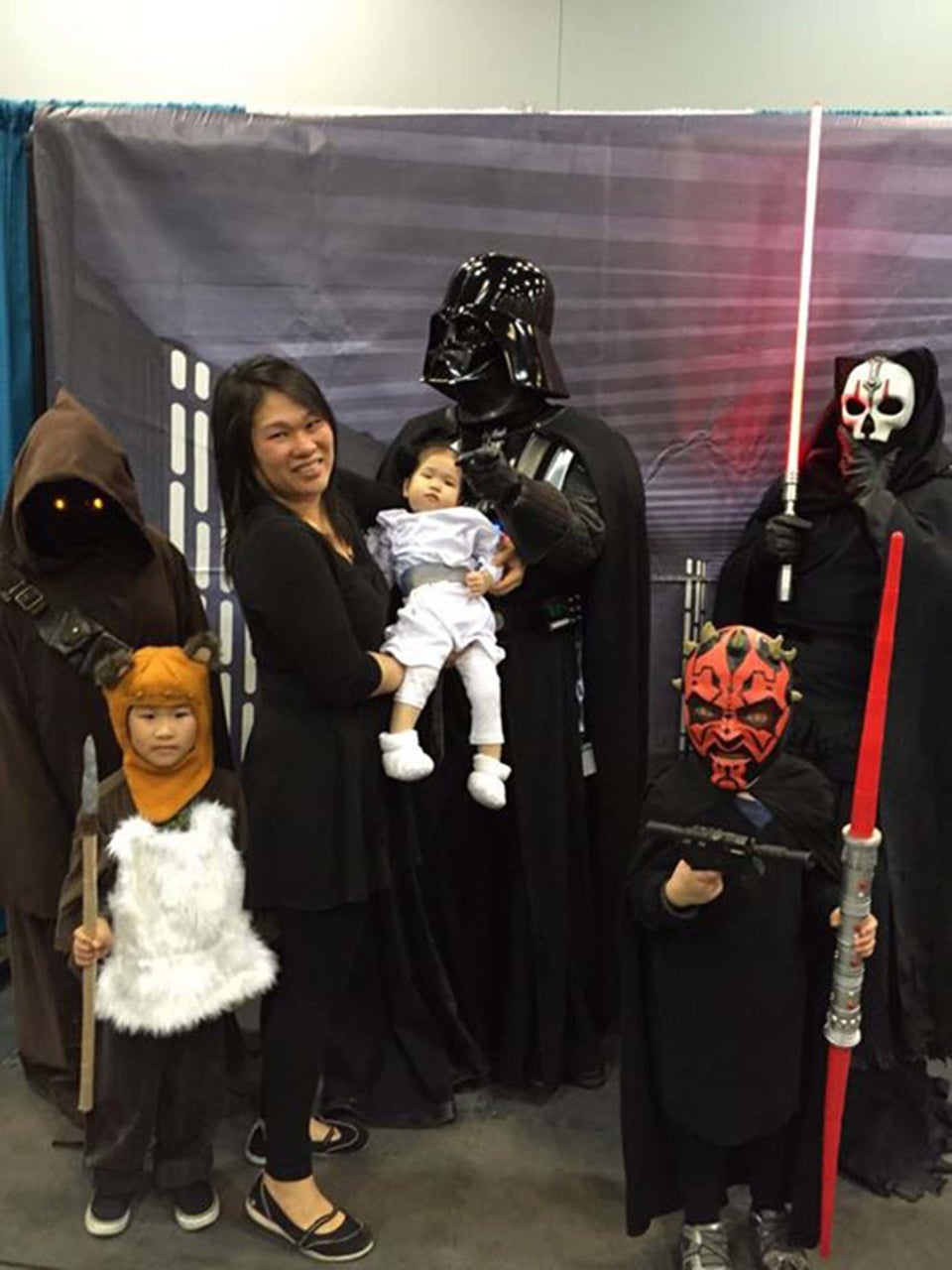 Jack And Sally From The Nightmare Before Christmas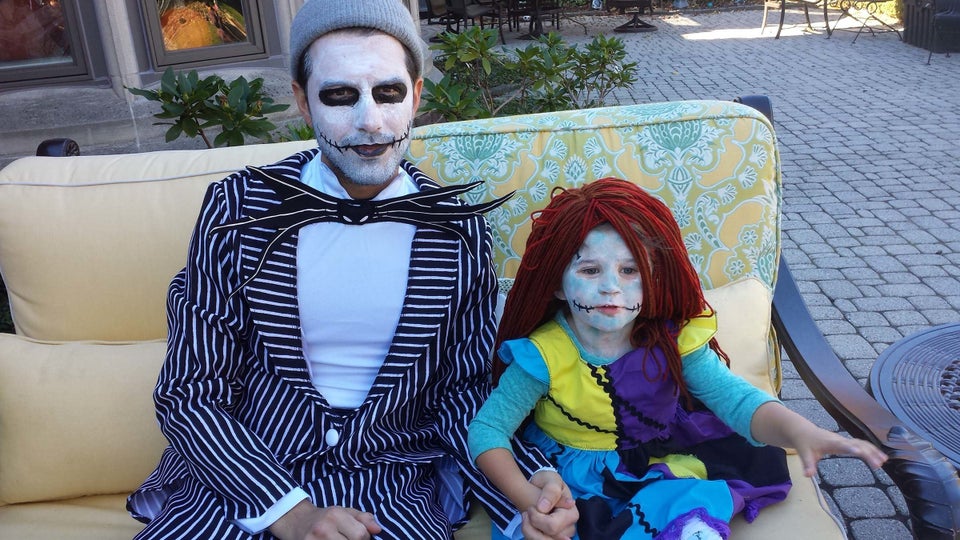 Duck, Duck, Goose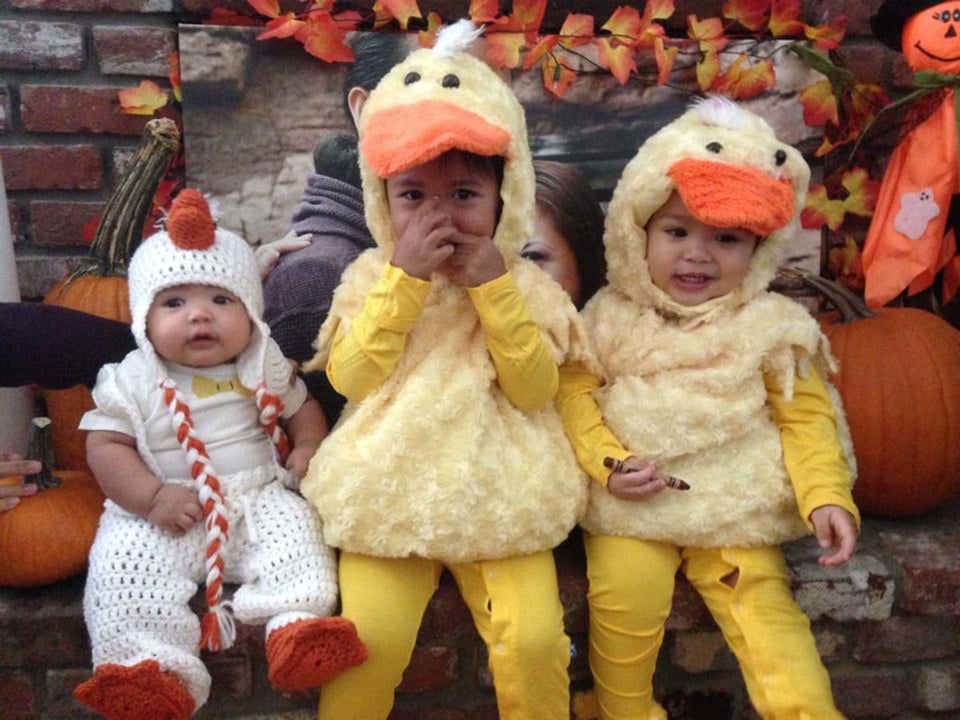 Orville Redenbacher And Popcorn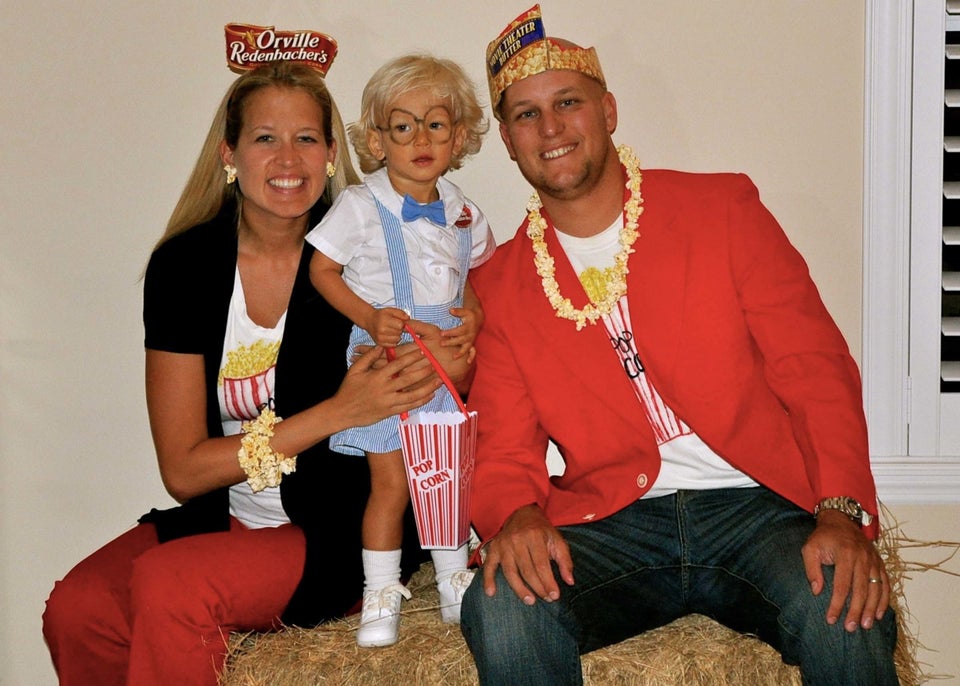 Up Family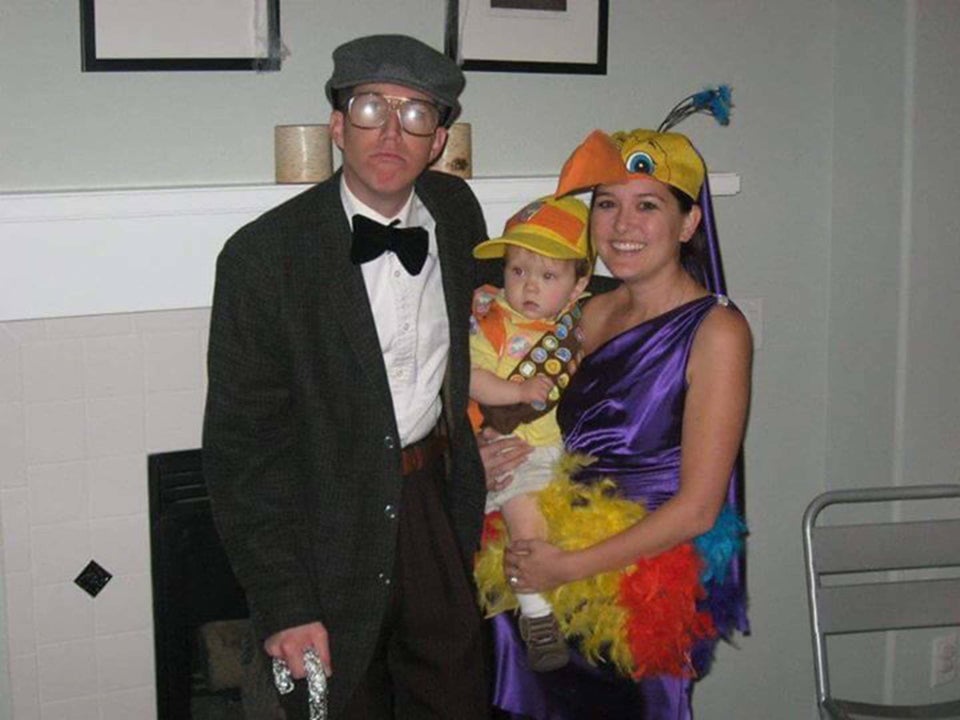 Surgeon And Nurses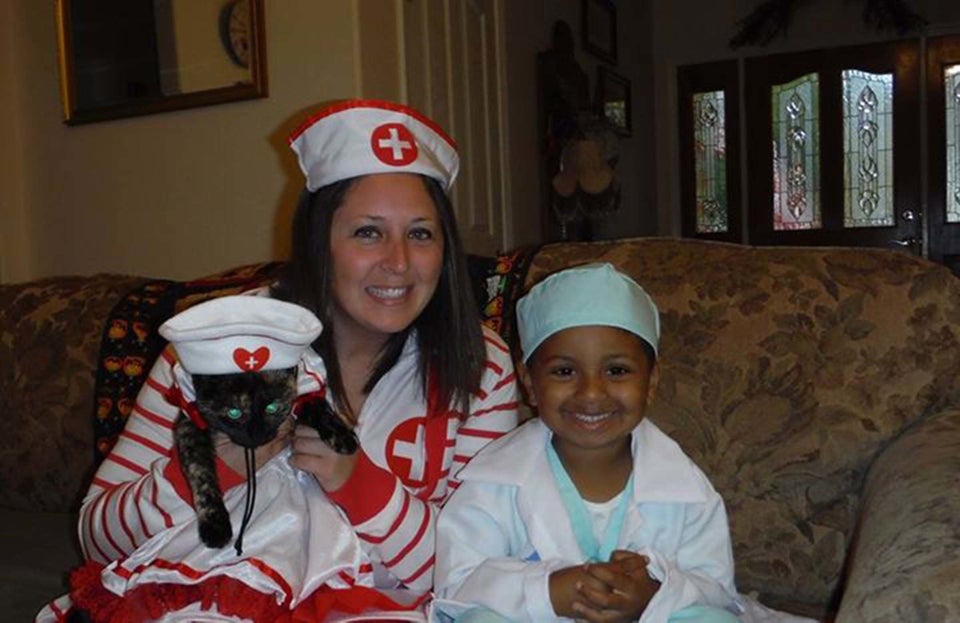 Alice In Wonderland Family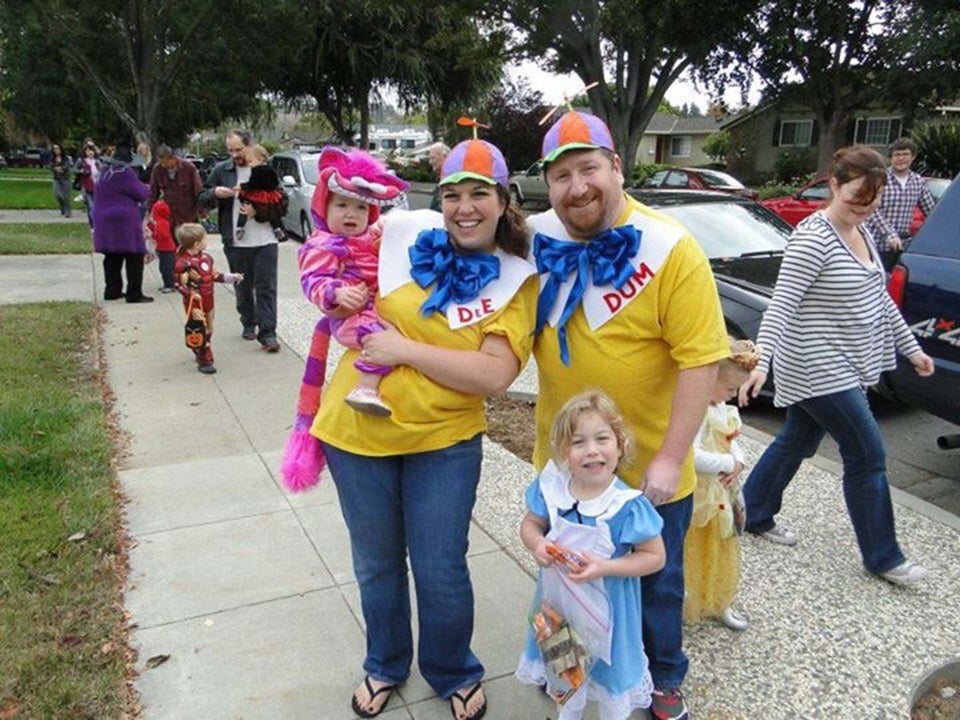 Batman, Robin, Batgirl And The Joker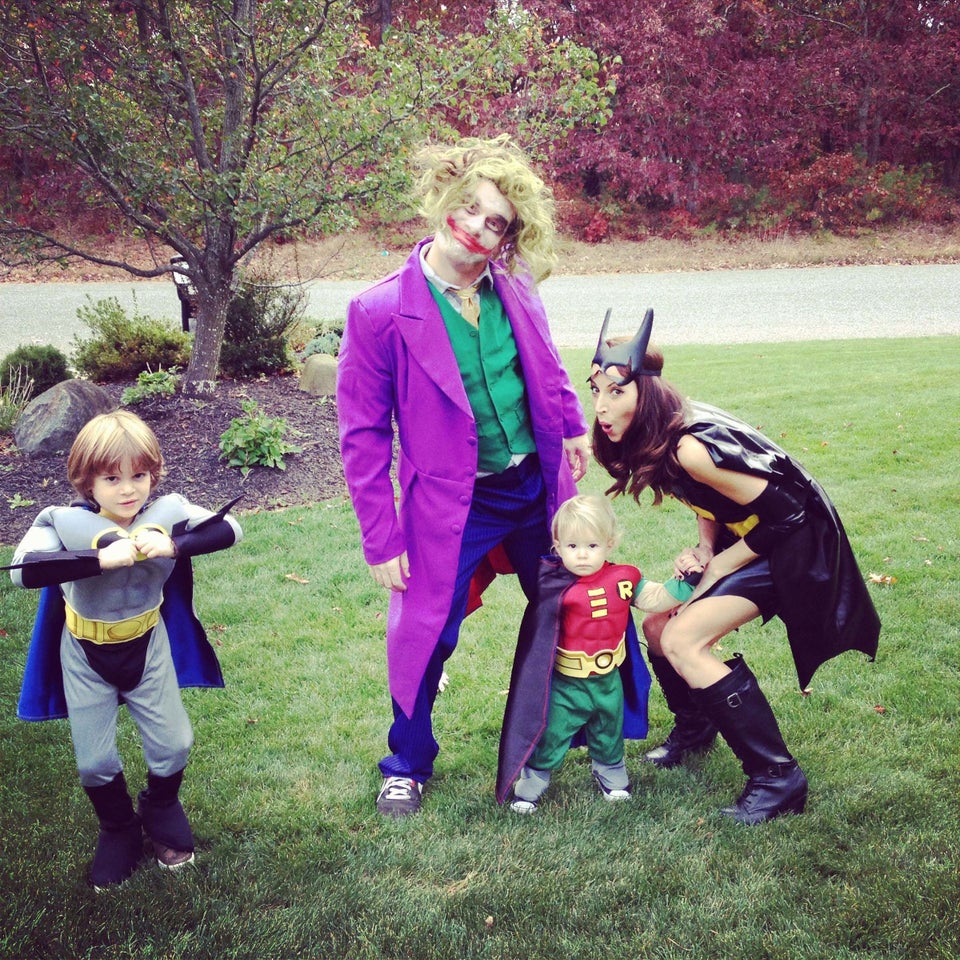 Have a costume you want to share? Send a photo to HPPHalloween@huffingtonpost.com and you may be in an upcoming feature.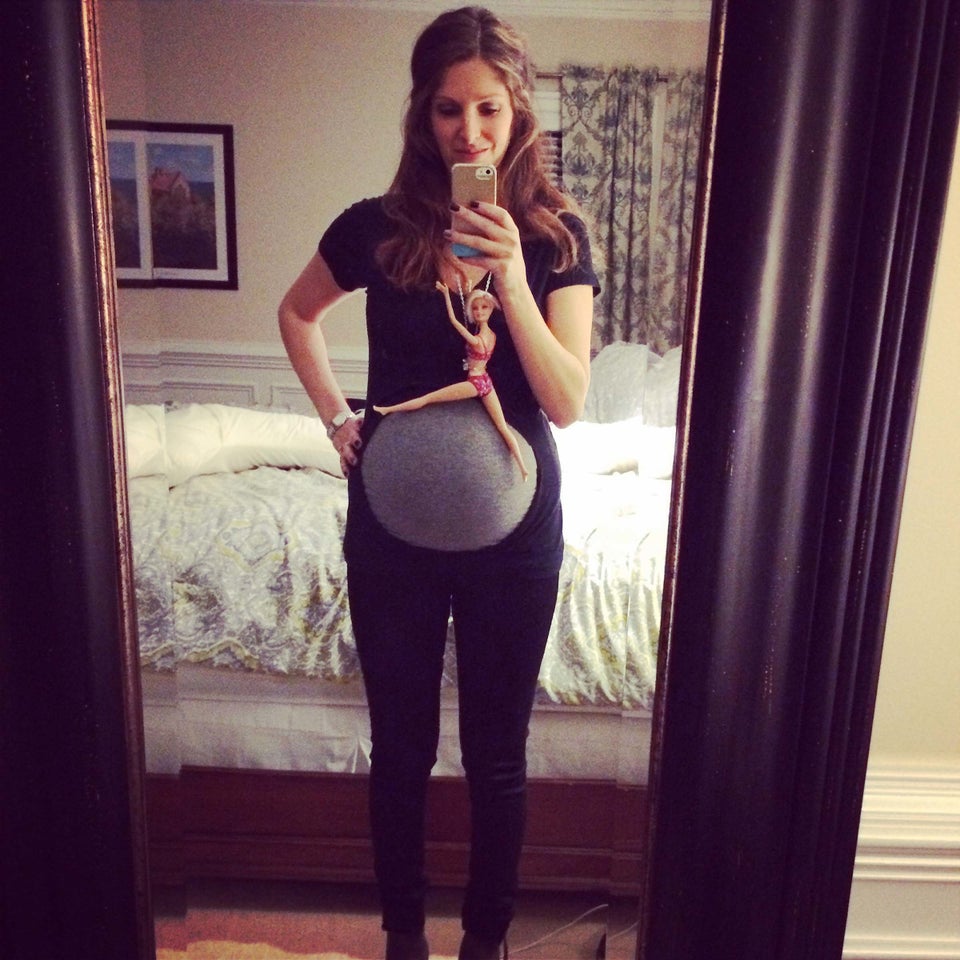 Halloween Costumes For Pregnant Women
Related