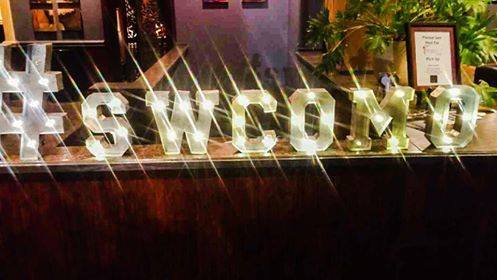 As the co-founder of two growing companies, I'm intimately familiar with the daunting, time-consuming nature of launching a startup. It took me almost seven years of networking and planning to launch my first company, ZinePak, after having the idea in college. Almost a year lapsed between the inspiration for my second company -- a nonprofit called Per Diems Against Poverty -- and its launch.
My personal experiences are part of the reason I was so impressed after serving as a judge for Startup Weekend in Columbia, Missouri this month. Startup Weekend is a global network of business leaders and entrepreneurs who host weekend-long events to help teams of strangers go from idea to product in 54 short hours. The weekend is a mini-accelerator of sorts, helping participants with everything from logistics to mentoring to epic networking with local businesses and investors.
Since its launch in 2007, more than 210,000 aspiring entrepreneurs in 135 countries have participated in Startup Weekend events. Its website boasts that more than 80 percent of participants plan to continue working on their companies after the competition ends, and almost 40 percent are "still going strong" after three months.
Not only that, but the Influence & Co. team has created one of the coolest work environments in Missouri with miniature putting greens, a stocked bar, a ping-pong table, lounge chairs, and even hammocks. The atmosphere is ideal for those excited to jump into the startup world; it offers a warm welcome to prospective employees looking for a great place to work.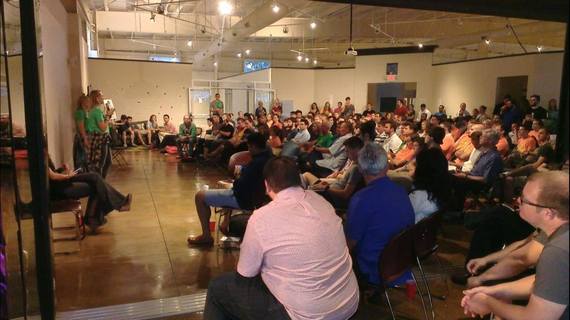 And the event has had an impressive record of success: Zapier, a technology company that helps connect the apps you use, automate tasks, and get the most out of your data, won the first-ever Columbia Startup Weekend back in 2011. In just three years, Zapier has gone from humble beginnings as a Startup Weekend team to a venture-funded company with more than 600,000 users.
In addition, the first-place winner of last year's Columbia Startup Weekend and a contractor-to-contractor equipment rental marketplace, EquipmentShare, has seen amazing success after the event as well. The company was accepted into the prestigious accelerator Y Combinator after its victory. Now, the company has returned to Columbia to continue growing the business.
This year's event sold out to 140 participants (after the organizers opened up 15 spots over their 125-ticket limit due to an overwhelming response from the community), including many students from the nearby University of Missouri, Stephens College, and Columbia College. After 38 pitches on Friday night, 19 teams came together and worked through the weekend, building prototypes, coding, developing marketing strategies, and securing customers. On Sunday evening, all teams made passionate, five-minute pitches to a panel of judges, including myself. Each team presented what they'd accomplished over the weekend, how they would grow the company in the future if awarded the grand prize, and a rigorous Q&A from the panel.
The first-place team received $2,000, an opportunity to present at Centennial Investors, three months at the Missouri Innovation Center and coaching from Bill Turpin, meeting room space at Museao (Influence & Co.'s home base), an exclusive press opportunity through Influence & Co., an opportunity to present at 1 Million Cups, and more.
The second-place team received $1,000, an opportunity to present at Centennial Investors, three months at the Missouri Innovation Center and coaching from Bill Turpin, an opportunity to present at 1 Million Cups, and server and web hosting from Orion Data Centers. The third-place team received $500, an opportunity to present at 1 Million Cups, and server and web hosting from Orion Data Centers.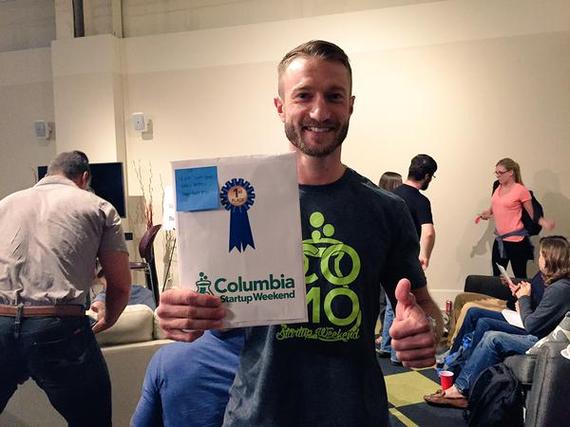 The first-place winner of this year's Columbia Startup Weekend was StaffedUp, an affordable, functional, and user-friendly, web-based staffing solution for small- to mid-sized businesses, created specifically for the service and retail industries. The team was led by Billy Giordano, above, who says the idea was inspired by frustrations he faces as the general manager of a local Columbia restaurant.
The second-place prize went to TenantLoop, a company that makes mobile communication easy and well-documented for landlords and their renters. ESportsBooth, an online marketplace for the online gaming community to purchase fan wear, won third place.
This global event offers more than just 54 hours of fun and innovation; it offers a chance for aspiring entrepreneurs to improve their skill sets, meet others in their field, and ignite their passions from zero to 60 in a very short time. Whether you're someone with a marketing background and no coding experience, a student without a business idea, or an entrepreneur ready to fly, this event can do something for everyone involved.
Next year, Influence & Co. says they hope to rev up local involvement even more and collaborate with other entrepreneurial organizations in town in an attempt to top this year's event. To stay up-to-date on post-Startup Weekend events and details for next year, visit ColumbiaStartupWeekend.com.
Popular in the Community