I looked at myself in the mirror and watched as my dark hair fell to the floor. It floated like autumn leaves gathering in a rogue pile around my chair. My stylist was named Jason. He had tattoos trailing his olive-toned arms and cut my hair with such brute confidence that I wondered if he knew me better than I knew myself.
In that moment, I was 547 days out of stem cell transplant; 547 days from the moment that the heavy hospital doors closed behind me; 547 days from the moment I started to look forward and not back. The journey had been filled with so much uncertainty, but through it all, the one thing that remained consistent was my hope that I would be "normal" again.
For all the 32 years I had lived before cancer, my hair had been effortlessly long and beautiful. I did not realize how much it meant to me until the moment I lost it, and I passionately devoted all 547 days to re-growing it. I did this as if recapturing my hair would somehow make me the same woman I was before. As if it would make me "normal."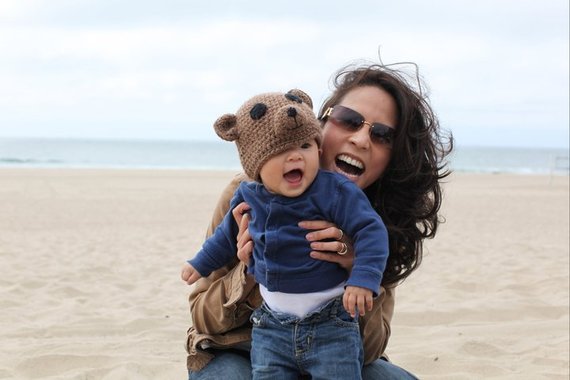 The good news was that the hair was growing. The bad news was that it grew wild and patchy in the chaotic spirit of my 4-year-old's hero, Dr. Seuss' Lorax. I had no choice but to cut it.
Cancer seems so unlucky. It spreads like a terror and devours every part of you. In my escape from cancer, I wanted to divorce it completely and to reclaim myself as though cancer and I had never met. Stay away from me, cancer. I want nothing to do with you. Short hair felt like conceding to the reality that cancer had, in fact, marked me. It was a physical scar of how the journey had changed me when I all I wanted was to be the same.
In that moment, with Jason clipping the hair from behind me, I accepted for the first time that "normal" would not be a return to my pre-cancer self. I had a new identity now, marked by this journey that I had traveled, and I could not be ashamed of it. This was the new me: short hair, a little confused, trying to love myself. In that moment, as my hair dropped to the floor, I accepted this new identity. I accepted the new "normal."
It's been a couple weeks since my haircut and the new me hasn't been so bad, really. My husband still kisses my hand and tells me I'm beautiful. My 4-year-old has confessed he wants to live with me until he's 34. I really like the new me, actually. And if you're lucky, you'll catch me driving down PCH, wind sweeping my face, belting out a little #badgalriri. And just looking forward, not turning back.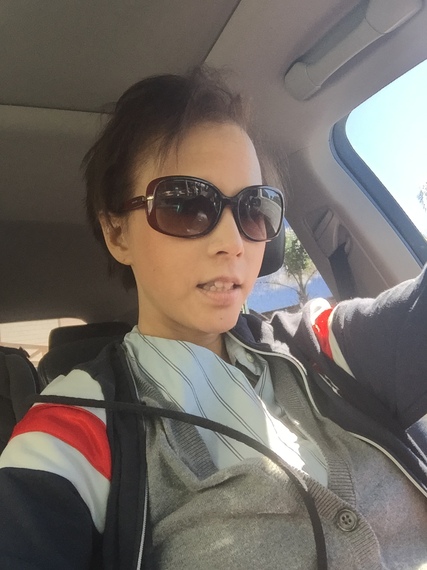 For updates, please visit Nina's website at: www.savenina.com. Follow Nina on her Facebook page www.facebook.com/ninaneedsyou or on Instagram @ninalouie