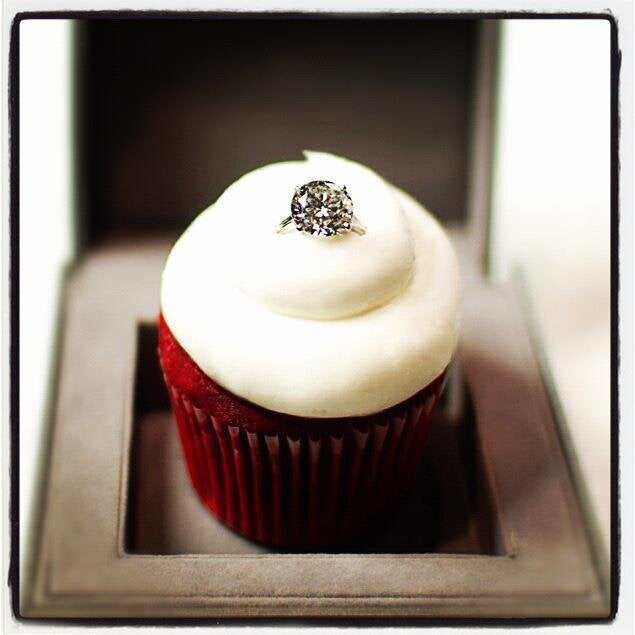 It's no surprise that red velvet is one of the more popular flavors at Cupcakes Gourmet, a Philadelphia-based cupcake store. What is surprising is how much the store is charging for a new version of the treat. Just in time for Valentine's Day, the Sparkling Red Velvet Cupcake is now available for $55,000.
This isn't a case of using edible gold leaf, white truffles or another expensive ingredient that restaurants use to create insanely expense (and probably not worth it) food items. The store merely sticks an eight-carat engagement ring from Warwick Jewelers in the frosting.
"There's no sweeter way to pop the question to your significant other than with a dreamy cupcake with a diamond engagement ring sitting on top," said Maki Garcia-Evans, owner and executive pastry chef at Cupcakes Gourmet, in a press release. "A diamond is worth a thousand words, but with a cupcake, it's worth more. It suits our store's slogan, 'Love Tastes Like This.'"
Although HuffPost Food can think of several sweeter ways to pop the question that with a "dreamy cupcake," couldn't you at least get a choice of flavors? Triple Chocolate all the way!
Related