"Never worry about numbers. Help one person at a time, and start with the person nearest you." -Mother Teresa
Recently, I ran across something that got me thinking again about the beauty of a simple kindness. And about the astonishing power and positive impact even the smallest kind word or deed can have on someone's day -- or life.
The story has been repeated countless different ways for ages, and here is one version.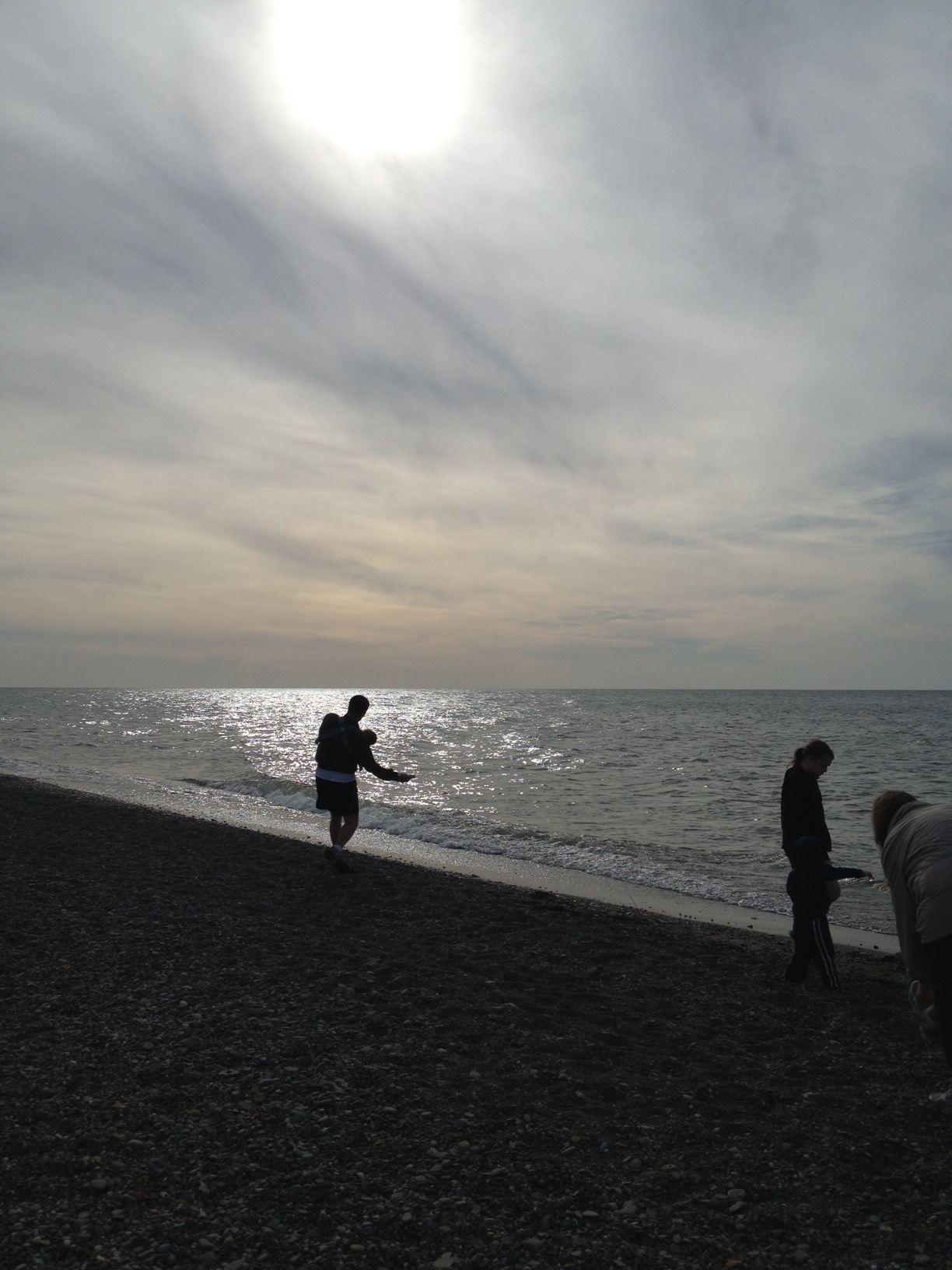 Photo courtesy of Amy Neumann
A young girl was walking along a beach upon which thousands of starfish had been washed up during a terrible storm. When she came to each starfish, she would pick it up, and throw it back into the ocean. People watched her with amusement.

She had been doing this for some time when a man approached her and said, "Little girl, why are you doing this? Look at this beach! You can't save all these starfish. You can't begin to make a difference!"

The girl seemed crushed, suddenly deflated. But after a few moments, she bent down, picked up another starfish, and hurled it as far as she could into the ocean. Then she looked up at the man and replied,

"Well, I made a difference to that one!"

The old man looked at the girl inquisitively and thought about what she had done and said. Inspired, he joined the little girl in throwing starfish back into the sea. Soon others joined, and all the starfish were saved.

-- adapted from the Star Thrower by Loren C. Eiseley
Are you looking for ways to make that difference to one person today? Or for a few simple ways to spread kindness anytime?
Here are 57 ideas to get you started:
1. Smile at a stranger
2. Put change in an expired parking meter
3. Send someone a hand-written card
4. Hold a door open for someone
5. Volunteer virtually for a few minutes or hours: Sparked.com
6. Give a friendly wave to a neighbor
7. Do a simple, free, quick kindness for a charity -- eight examples here
8. Tell a friend you appreciate them
9. Plant a tree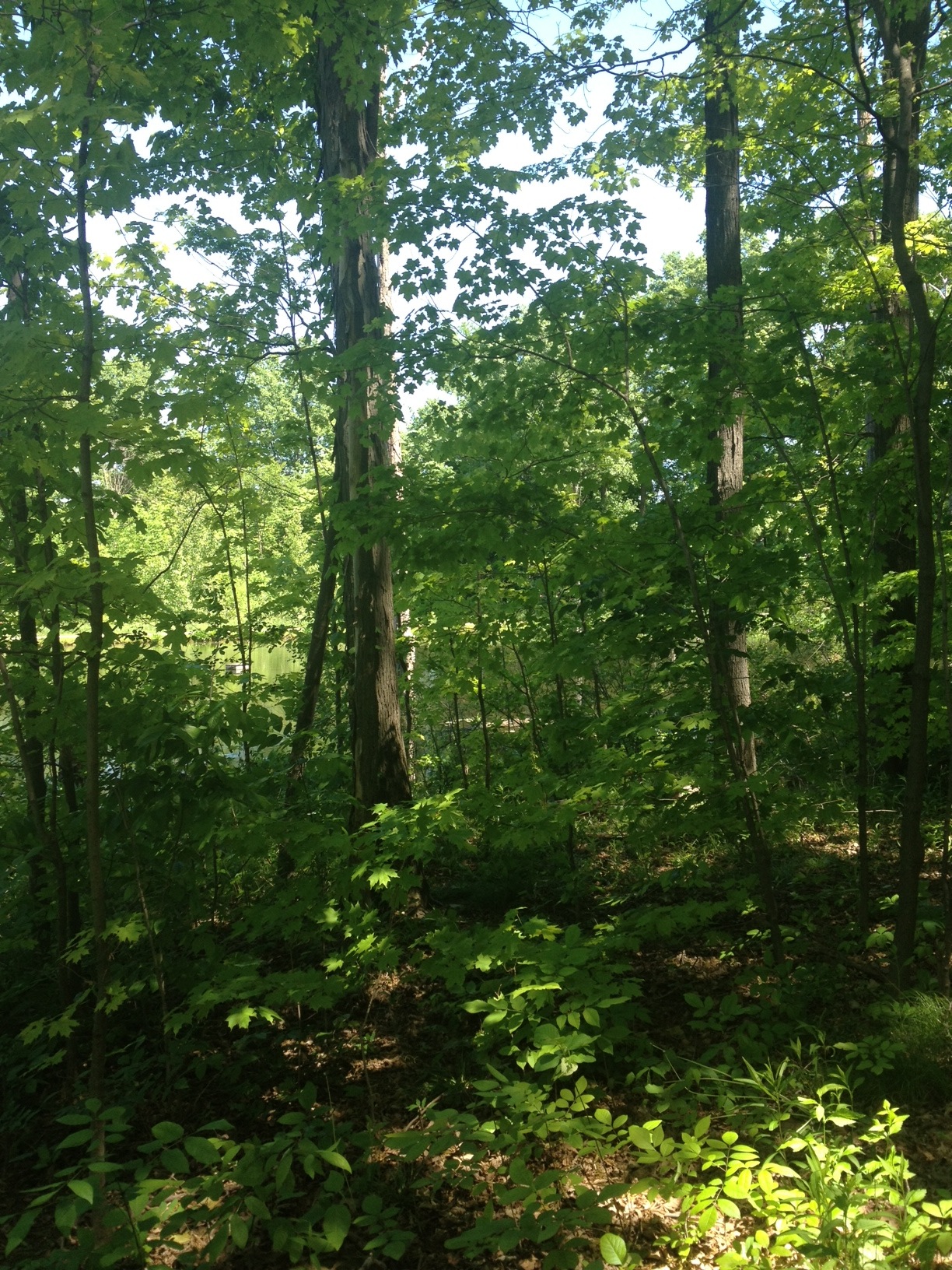 Spend time in nature yourself, and maybe later, plant a tree to share with others. "In every walk with nature one receives far more than he seeks." - John Muir. Photo courtesy of Amy Neumann
10. Walk instead of driving and absorb the wonders around you
11. Teach a group in your community about something unique you do or enjoy
12. Collect books to give to a school or shelter
13. Drop off dinner or groceries to an elderly friend who can't get out much
14. Start an affinity group to share a hobby with others -- MeetUp.com
15. Mentor someone, a child or an adult
16. Create a blog for someone who loves writing but isn't technical
17. Help someone get set up with social media
18. Call your family just to say hi and find out what they're doing
19. Invite a friend you haven't seen in a while to the movies or coffee or...
20. Find a fun project to volunteer for: VolunteerMatch.org
21. Sign up for an unusual class at a community college and see who you meet
22. Read a book on something new to gain new perspective
23. Make a Top 10 (or 25 or 100) List of things you're thankful for and share it
24. Give a plant to someone
25. Ask someone for a recipe of theirs that you love
26. Ask a wise person for insight
27. Talk to elderly people and listen to their stories to learn about life
28. Give a stranger a sincere compliment
29. Say "Thank You" often
30. Do pro-bono work for a favorite cause: Catchafire.org
31. Say "I Love You" often
32. Organize photos in a virtual or paper album for a host/ess as a thank you
33. Ask someone how their day was, and listen attentively
34. Invite someone you admire to lunch to hear their ideas and insights
35. Speak on a topic you know to a community group who wants to learn
36. Buy a charitable magazine subscription and send it to a nursing home
37. See the positives in a tough situation
38. Sell some cool stuff online and give the proceeds to charity: KarmaGoat.com
39. Read these 25 amazing social good blogs for inspiration
40. Share inspiring quotes and stories online
41. Donate your airline miles
"Wherever these is a human being, there is an opportunity for a kindness."
-Seneca
42. Pick up an errant piece of trash and throw it away, just because
43. Offer to babysit for a single Mom or Dad
44. Run an errand for a busy friend
45. Donate event tickets to local charity organization
46. Recycle anything, correctly
47. Give a gift of housekeeping service to a new parent
48. Set aside a bit more than last year for charity and add a new one to your list
49. Tell someone you see regularly at a business how they make your day
50. Be appreciative and gracious for compliments
51. Be patient under pressure and use compassion as a guide for disagreements
52. Smile just because
53. Dance in your car even (especially!) with people watching
54. Learn how to tell a few great clean jokes
55. Create a blog post about a few people you admire and why
56. Share something without being asked
57. Compliment a job well done, or a kindness