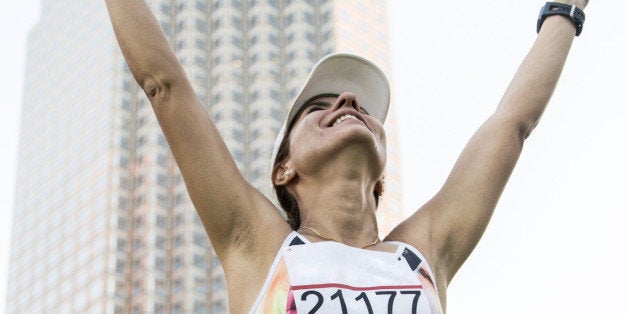 The people have spoken. They say that mile two is the hardest mile in a 5K race. The first mile is full of hope and optimism. The third mile is the last push, and with it comes glory and accomplishment. But, the second mile is a desperate 'no man's land' where runners ask themselves, "Why? Why do I do this to myself? It hurts. It hurts so bad." For runners without a sound race strategy and some serious self-discipline, mile two is where PR's fade to black. Here are a some things you can do to run a better second mile in your next 5K race.
Buddha once said, "racing is suffering." Well, something like that anyway. The point is, you can't race well until you've learned to suffer well. Track intervals, hill repeats, and tempo runs have a way of building up one's tolerance for sustained discomfort. If you can handle the misery of 400m repeats and post-workout dry heaves, mile two won't seem so bad anymore.
As you pass mile one, pick a runner out of the crowd that looks like a strong, capable, experienced runner. Make that person your sled dog. Attach an imaginary rope to that dog and don't let go. Your lead dog will pull you along during mile two.
During your training runs, think of a meaningful mantra that you can use to get you through the tough times when self-doubt creeps in. If Kanye were running a 5K, he'd be saying "Harder, Better, Faster, Stronger." Dory would tell herself to "Just keep swimming." The Beastie Boys would say "I can't, I won't, and I don't stop." You get the idea. What will your mantra be?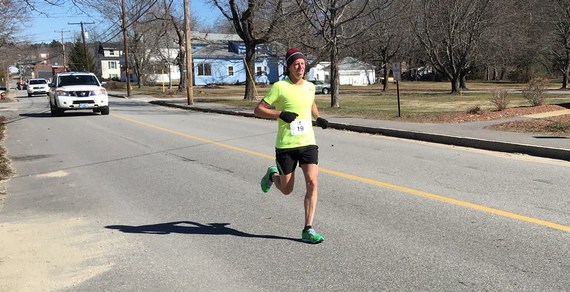 This is one of my favorites. It's incredibly hard to do, but do it if you can. When you feel your mind wander or your pace falter, take five quick steps and get back into it. You'll rediscover your rhythm and potentially save your race.
Keep your head up and your eyes forward on the runners that you're chasing. Don't look down at your feet and think about how hard it is. Looking down at your feet is the running equivalent of hiding under your blankets. Stay strong and push on! Hey, that might be a good mantra...
One of the easiest ways to stay accountable during mile two is to run with a friend or as part of a team. The desire to help your friends and teammates will make you a stronger runner. It's easy to let yourself down, but hard to disappoint your friends.

Pace Before Place
If you chase faster runners from the gun with no regard to pacing, chances are, you'll fizzle out like a defective sparkler on the 4th of July. And, let's face it, nobody likes a party pooper. Instead, set a realistic race goal and pace yourself for the first two miles with even splits. Let the horses run wild in the last mile and cross the finish line with your hands in the air!