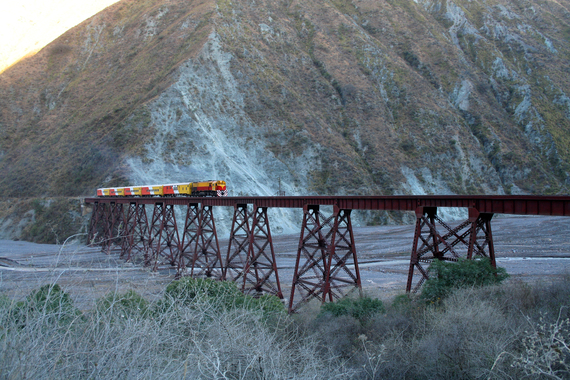 Sometimes the best part of travel is that, frankly, it totally scares the crap out of us. It's a chance for us to push our boundaries, do things we'd never do, and (just a little bit) pretend to be a totally different kind of person. Below, we highlight six of the most utterly hair-raising, absolutely can't miss world adventures.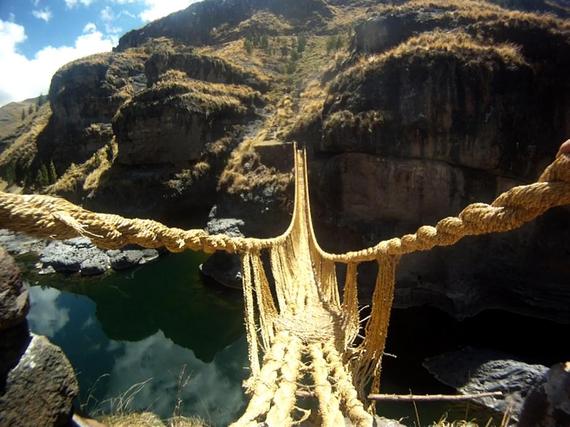 Once upon a time, the Andes were strung up with a complex system of woven bridge roadways -- the primary mode of transportation for the mountain-dwelling Incan population. Back then, these handmade, precariously swaying pieces of fabric might've seemed the norm -- but today, this last remaining keshwa chaca seems like the last, slim shred of reality between yourself and certain death. Spanning 118 feet in length, it's suspended 220 feet about a rushing river. Except... the adrenaline junkie in us can't wait to take that first step across.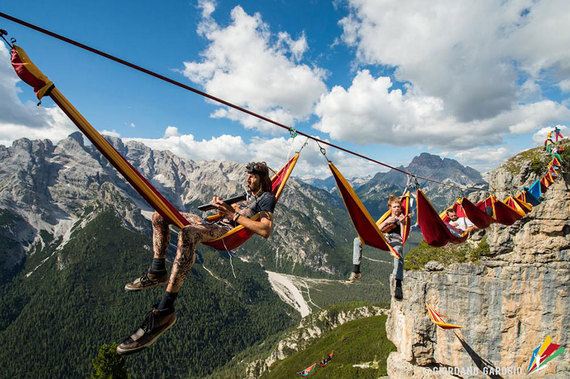 The attendees of the the International Highline Meeting Festival call themselves "slackers" -- but not for the reason you might think. These adventurous guys and gals spend the entirety of the festival suspended hundreds of feet above the pristine Italian Alps. Our stomachs would be in our throats the entire time, but how can you beat the view?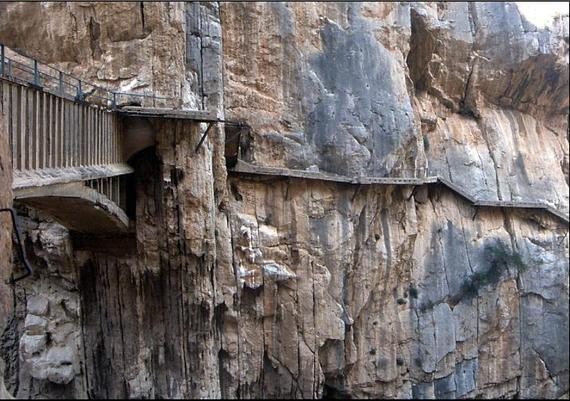 El Caminito del Rey is an extremely narrow walkway that follows the (again) extremely steep walls of a gorge in El Chorro, in Málaga, Spain. Throughout the years this legendary pathway has fallen in and out of disrepair, even being occasionally closed until its dirt tracks could be cleared for reasonable safe passage. At a mere one meter in width, you'll be hugging the canyon walls as you make your way along it -- remember to pack extra resin for your hands, 'cause you'll want to be glued to that mountainous surface. Yikes!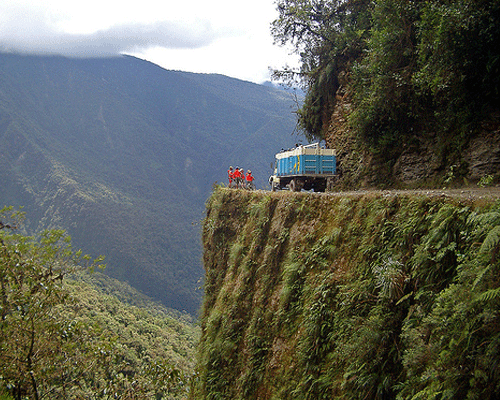 When the road your traversing is sometimes casually referred to as -- ahem -- "Death Road," you know you're in for the adventure of a lifetime. That much, at least, can be said for Yungas Road, a 60km track originally built by Paraguayan prisoners in the early 1900s, that connects travelers from the Bolivian capital of La Paz to the tiny town of Corioco. At a slim three meters thick at its widest point, this two way road seems rife for mishaps -- but the stunning views make it, determinedly, an absolute must see. Intrepid bikes take note!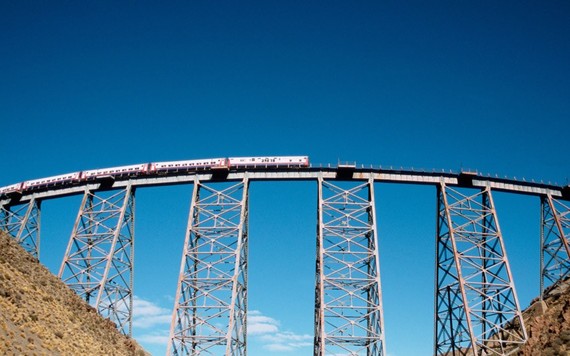 Translating, literally, to the "Train to the Clouds," the epic 270-mile Tren a las Nubes has definitely earned its name -- climbing to an elevation of more than 4,200 meters during its 16-hour journey from the Argentinian city of Salta. During the course of its 16-hour ride, the train passes across 29 bridges and 21 tunnels, covering rural countryside, the tip-top of mountains, and the endless plains of local tobacco fields.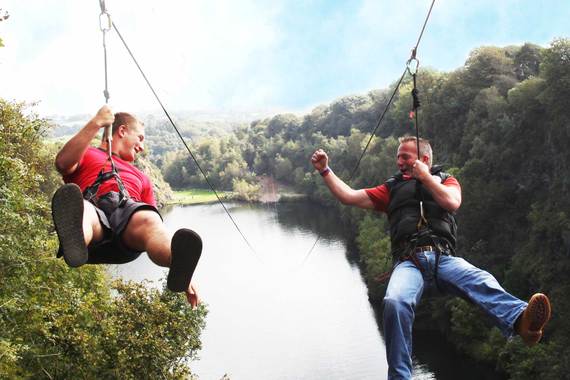 The Adrenaline Quarry's zip-wire attraction in Cornwall is 50 metres above the ground, 490 metres long and takes rider over a flooded quarry at 40 mph. Another zip-wire can be found at the nearby Eden Project.