Here are 6 of the most annoying ones, and how you can avoid them:
1. A fee for using a credit card when you get gas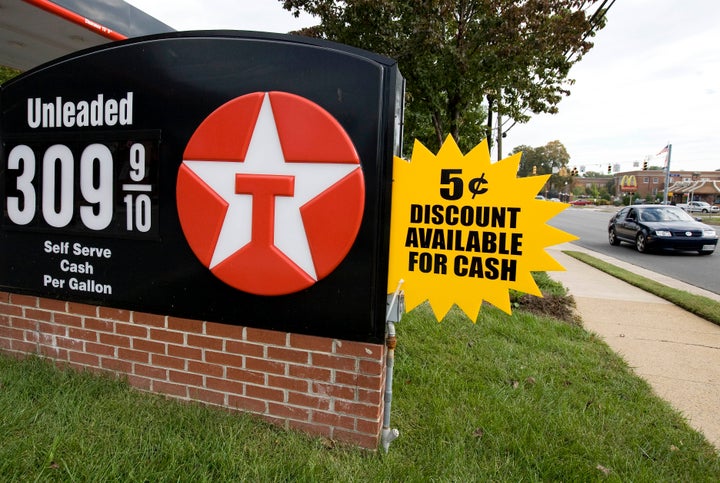 This is because Visa and MasterCard generally charge merchants ― gas stations included ― a fee of between 1 percent and 3.5 percent each time a customer pays with a credit card. Some small businesses got tired of being dinged in the name of customer convenience and don't see it as part of the cost of doing business, so they started making shoppers pay those fees.
Given that many credit cards already charge annual fees, this ends up creating a double whammy: Card-holders first pay to get the card, and then to use it.
For many years, Visa and MasterCard rules specified that merchants weren't allowed to charge customers extra for paying with a credit card. Gas stations spin it differently: They're just offering a "discount" to cash customers, not charging a fee to ones who choose to pay with a credit card. Talk about a distinction without a difference!
Credit card companies determined in January 2013 that merchants could assess a surcharge on customers for using a credit card, but there are a few caveats. For example, merchants can only pass along the fee they are charged ― and they must tell customers how much they are paying because of this fee. Retailers in nine states ― California, Colorado, Connecticut, Florida, Kansas, Maine, Massachusetts, Oklahoma and Texas ― are still prohibited from passing credit card surcharges onto consumers.
But some gas stations still have a so-called "cash discount."
If you want to avoid paying extra at the pump, there's one simple way to do it: Carry cash with you and move on to a battle you can possibly win. Or think bigger and let your credit card company know how little you appreciate being hit up twice for the privilege of charging your purchases. Who knows what could result from enough public pressure?
2. A foreign transaction fee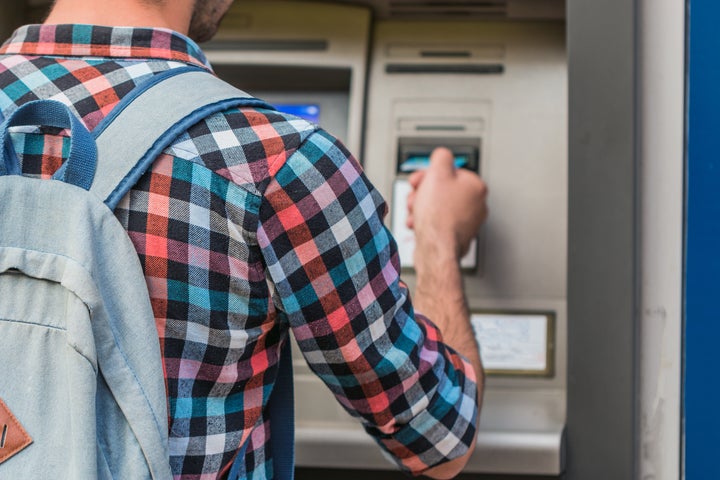 A foreign transaction fee is a charge, usually 3 percent, that many credit card companies apply each time you whip out your plastic while traveling abroad. More and more cards are doing away with this fee, according to CreditCards.com, a site that reports on the credit card industry.
If you don't know whether your card imposes this fee on you, check the terms and conditions of your agreement. Fees like this weren't disclosed for many years, but class-action lawsuits forced a change. Visa, MasterCard and Diners Club agreed to a $336 million settlement in 2006 for hiding foreign transaction fees.
If you have a card that still charge a foreign transaction fee, get one that doesn't before you leave the country next. Many have no annual fee, and avoiding a 3 percent tariff on every hotel, restaurant and travel bill is substantial. And, of course, it can help to book and pay for as much as possible before you leave home.
3. Fees charged by airlines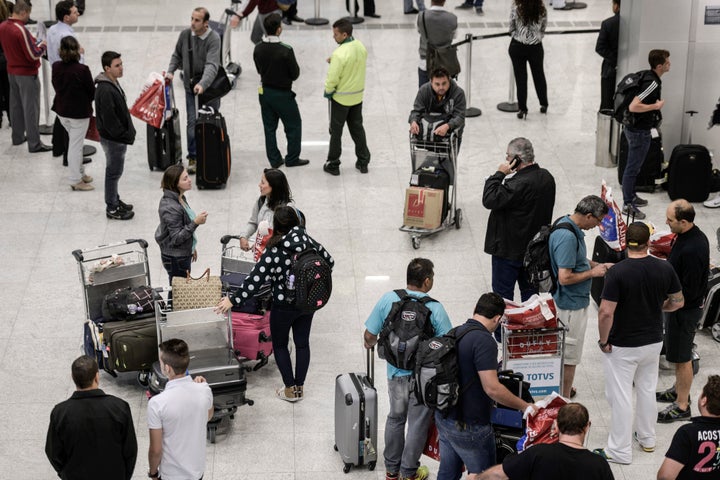 Airlines have been on our last nerve for a few years. There was a time when the price of a plane ticket included an assigned seat, meal and checked luggage. Now, all that costs extra.
So yes, we have all learned to bring sandwiches on board. We have become masters at squeezing a week's worth of clothes into our carry-ons. We may even one day stop giving the evil eye to passengers who get to board ahead of us because they paid to do that, too.
Airlines would like you to believe they are charging us for all these things because they are doing us a favor. The assumption is that we don't have to pay extra to escape our knees being crushed by the tray table in front of us ― unless we want to. This logic conveniently forgets that comfort never used to cost more. (Can you say, "Just like a cash discount at the gas station?")
So, what can you do about it? If travel is your thing, look for a credit card that gives travel-related benefits. They often allow you to check a bag for free if you use the card to pay for the trip. Perks may also include free travel insurance that covers any luggage lost.
Credit cards aside, consider the checked baggage fees when you shop for a flight. Although one flight may seem a bit more expensive than another, you may actually save money by purchasing the more expensive flight if that carrier doesn't charge extra for baggage. And sometimes, a bare economy ticket with a separate baggage fee may be more expensive in the end than a pricier fare level that allows a free checked bag.
4. Fees to access your own money when you travel
Travelers who withdraw cash from ATMs in the currency of the country they're visiting are likely to bump up against fees, fees and more fees. Your home bank may charge you a flat-rate international fee ― around $5 ― if you're using an ATM not affiliated with its business. Your bank may also charge a foreign currency conversion fee that is a percentage of the withdrawal amount, usually 3 percent.
Bottom line: Even if you keep thousands of dollars in a savings or checking account, you will be charged multiple fees to access any of it if you're out of the country. Look for a credit card that doesn't charge foreign transaction fees, then use it as much as possible to avoid needing cash at all.
5. A fee to transfer money
There was a time when sending someone cash required paying a fee and making a trip to the Western Union office. Some people are still paying to transfer money, even though there are many options that let you do so for free.
Smartphone apps like Venmo, Square Cash, Google Wallet and Facebook Messenger allow you to quickly transfer someone money for free. Use these tools to easily split the dinner check, or send money to your son who is studying overseas.
6. Shipping fees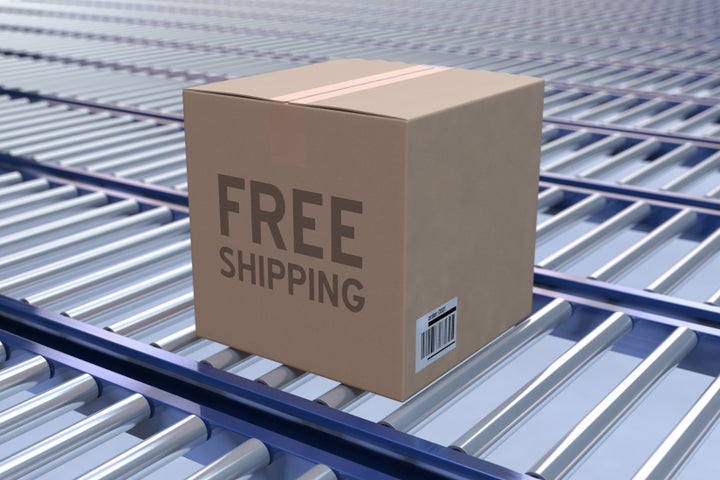 There are plenty of companies that consider free shipping to be a staple of good customer service. For the rest, look into coupons and promo codes for free shipping for your online shopping.
If you use Amazon a lot, the $99 price of an Amazon Prime membership may pay for itself in shipping costs over the course of a year ― plus, you get free movies and music and a Kindle book every month.
If you decide that you won't pay for shipping anymore, let the merchant know. There is no worse feeling than having to pay shipping and handling fees, especially if you have to pay them to also return something.