Being a new mom can be overwhelming, to say the least. First there's trying to juggle your time between caring for your newborn, household chores, office work, and squeezing in a few moments to shower, or at least brush your hair! Then there are the fears and worries that all new moms, especially first-timers, find clouding their consciousness on daily basis. What's a new mom to do to manage all of this and still take care of themselves?
Well, with technology taking a full-time role in so many facets of our lives, why not use it to help with mommy duties, too? And, if you have a smartphone, assistance could be just an app away.
Here's a list of 5 great baby apps that every new mom should know about.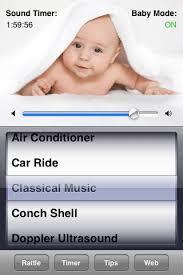 This one was recommended by Katie Couric and, boy, did Katie have it right! The White Noise Baby App is a great way to soothe your baby to sleep, stop their tears, or just help them relax, even when everything else (including your 27 renditions of "Itsy-Bitsy Spider") have failed miserably. It includes sounds that babies notoriously love, like taking a car ride, classical music and ultrasound of the womb. Heck, they've even got vacuum cleaner noise on there! Plus, all the sounds are looped for seamless ongoing play.
Platform: iOS & Android, $1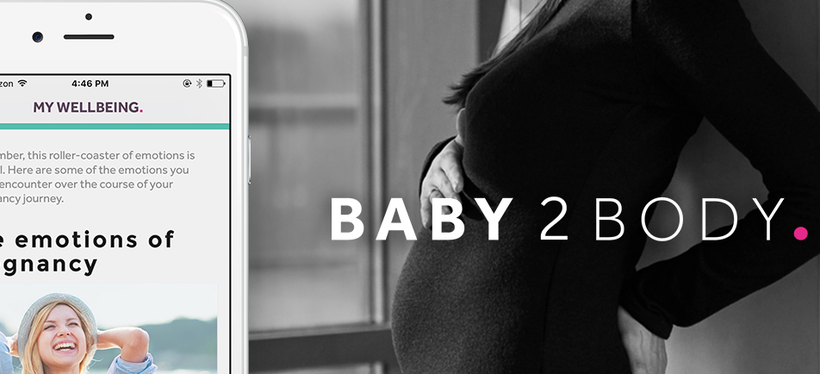 The Baby2Body App really puts the focus back on you, mom, which any new or expecting mom can appreciate. It provides personalized content to guide you through staying happy and healthy throughout your pregnancy and beyond. You can get everything from healthy recipes, fitness tips and beauty recommendations, to mindfulness exercises, new parenting tricks and helpful information about your baby's development. The content is delivered in a very digestible way, designed to help you feel empowered to take your health into your own hands without feeling overwhelmed.
Baby2Body also offers the Take2Day App, which allows expecting moms to capture lasting memories of their pregnancy and their newborn as he/she develops. This apps lets you take daily pictures of your growing bump, your new baby, as well as easily create cool, time-lapse videos.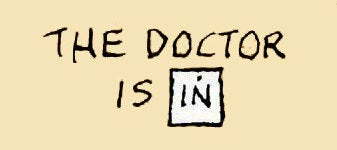 Any new or expecting mom can relate to those late nights spent scouring the internet for answers on why her baby is coughing, crying, has a mystery rash, won't poop…well, the list goes on. But, late-night info-seekers beware because the information you get off the internet often ranges from terrifying and confusing, to downright wrong!
WebMD has been recognized as one of the most reliable medical sites available, so the WebMD App is the perfect way to skip all that searching (and sweating), and get quick access to doctor-approved health information. You can get solid facts and advice on everything from illnesses and emergency symptoms, to newborn care and feeding.
Platform: iOS & Android, Free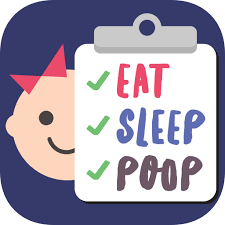 Eat, sleep, poop, repeat. Yep, all new moms know the routine, and the Eat Sleep App makes tracking your baby's habits a breeze. An especially cool component of this app it that a real, first-time mom helped design it, so there aren't any unnecessary features complicating usage. No messing with timers, alarms, or typing because all of the important stuff can be entered with a tap of your finger. Plus, you can see all the eat/sleep/diaper events for each day, or view a combined history of any individual activity over days, weeks and months.
As a new mom, you'll undoubtedly want to capture every moment of your new baby's life. But, the idea of trying to gather and organize all the photos, journal entries and notes can seem overwhelming to even the most efficient of moms. The Day One App 2.0 lets you put everything into one easy-to-use interface, then syncs and backs them up in the cloud. You can easily view (and show off) your photos, journal entries and more on all your devices with just a tap of your finger.
So, moms, grab your phones and get downloading, because it's time to use the age of the app to your full advantage. Being a new mom is a big challenge. Why suffer when you can scroll your way to mommy-hood bliss!
Calling all HuffPost superfans!
Sign up for membership to become a founding member and help shape HuffPost's next chapter
This post was published on the now-closed HuffPost Contributor platform. Contributors control their own work and posted freely to our site. If you need to flag this entry as abusive,
send us an email
.